Should I Get a Kindle? 15 Reasons to Switch to the World's Best E-Reader
3D Insider is ad supported and earns money from clicks, commissions from sales, and other ways.
Amazon's Kindle has been the leading e-book reader for more than a decade. It has saved countless trees and given satisfied readers billions of hours of enjoyment. The Kindle is continuously evolving too as today's models are lightyears ahead of the slow and prohibitively expensive original from 2007.
Are you on the fence about buying a Kindle? This guide offers 15 compelling reasons to take the plunge! You won't be able to enjoy that new book smell or the feeling of flipping through well-worn pages, but the advantages of owning a Kindle far outweigh these pleasures. Discover how your reading experience and life in general will improve with a Kindle in it and pick up your preferred model today!
1. It feels like you're reading an actual book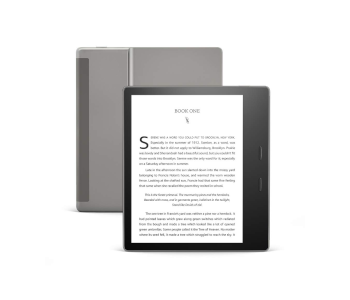 You might be hesitant to buy a Kindle because you've had bad experiences with reading e-books on smartphone and tablet screens. That's understandable since using them to read small print for long periods can result in eye strain and headaches.
E-ink is what sets the Kindle apart. Its screen contains a thin layer of special particles which hold black and white pigment and are sensitive to electrical fields. Depending on the polarity, a particle is either black or white and can change colors rapidly. The Kindle uses focused electric bursts to change each particle when you turn the page, resulting in text that's nearly indistinguishable from the real deal.
In short, the screen behaves like a real book page. You can easily read in direct sunlight, and had to have a light source nearby before the frontlight was added when reading at night. Best of all, the screen doesn't cause any more eye strain than reading a real book would.
E-ink technology has advanced to a point where it's possible to reproduce fine print in remarkable detail. Kindle Oasis 3, the current flagship model, has a 7-inch screen with a resolution of 1680×1264 and a particle density of 300 dots per inch. This lets you read footnotes or make the text smaller to fit more into a page without compromising on font quality.
2. It's compact and portable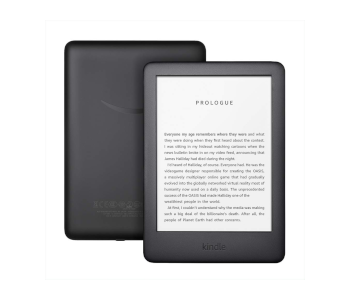 A single Kindle 9 has 4GB of memory, meaning it can hold a thousand books or more. The PaperWhite and Oasis both come in 8GB and 32GB variants to also accommodate an extensive audiobook library. All three current models weigh between six and seven ounces, so you'll barely notice one if you carry it around in a backpack.
The e-readers are slightly larger than a paperback yet much thinner. They're comfortable to hold and have a wide viewing angle. Couple that with automatic switching between portrait and landscape mode thanks to a built-in gyroscope, and you can read comfortably in any position.
3. It has a versatile frontlight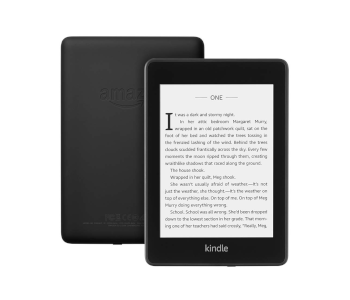 Not only can you use a Kindle anywhere, but at any time too thanks to the frontlight. It made its debut on the Kindle Paperwhite and is now a standard feature for all models. LED are positioned on the inner sides of the Kindle's bezel. They shine light onto a guide layer located under the touchscreen, distributing it evenly. The diffuse light this produces is much easier on the eyes than backlit screens while making text bright enough to read regardless of ambient light.
The frontlight is constantly improving. You'll find its best iteration yet on the Oasis. There are 25 LEDs which regulate color temperature from white through faint yellow to a deep amber shade. Lowering the color temperature is useful for nighttime reading as it reduces the amount of emitted blue light and helps you fall asleep faster. You can change the color temperature manually. It can also run on a timer that's either fixed or syncs with the sunrise and sunset.
You don't need to wait for sundown to take advantage of the backlight though. Keeping it on during the day makes the screen appear whiter and gives better contrast. The Oasis 3's color temp settings also simulate the yellowy shade of printed pages well, adding to your immersion.
4. Long battery life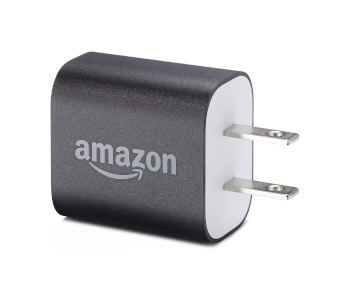 Unlike a tablet or smartphone, the Kindle is conservative when it comes to battery life. You can expect any new model to last at least a week. That's assuming you always have Wi-Fi on, are occasionally listening to audiobooks, and keep the frontlight at maximum brightness. You can prolong battery life to four weeks if you read half an hour per day and rarely use the Kindle's additional features. That's as close as you're going to get to an authentic experience anyway, so having to charge the device up once per month is a small price to pay.
Charging your Kindle takes four hours if you only use the MicroUSB to USB cord. You can plug it into your computer and do something else while it's charging or leave it overnight. You could also hook it up to your phone's power adapter and plug it directly into an outlet. That will shorten charging time to two hours. Amazon sells a custom-made adapter for their Kindle devices you can get if you're worried about compatibility issues.
5. Navigating a book is easy and intuitive
There are lots of ways to get around once you open up a book. The most straightforward method is moving one page at a time by pressing the turn page keys. Doing so quickly refreshes the screen with the next or previous page and can be pulled off even if you're using the Kindle one-handed. Another way is to access the table of contents and jump to the beginning of a chapter or the book in general.
Do you like to skim real books to get a better sense of their contents? You can do that on a kindle too thanks to Page Scan. This feature brings up a slider that helps you navigate to any page in the book in seconds. You can jump onto a specific page by typing in its number or switch to a view that displays nine pages to explore.
The Search function is perhaps the best advantage Kindle has over regular books. Start typing a term in the search bar, and you'll get auto-complete suggestions. You can search the current text, but Wikipedia and the Amazon store are supported too.
X-Ray is Kindle's most innovative search tool. It displays a list of occurrences for a highlighted character or location. If the book has pictures, X-Ray will collect them for you to view from one place. Amazon encourages authors to add tidbits of information to X-Ray entries to expand the book's lore and make it easier for readers to keep track of characters and events.
6. You always know where you left off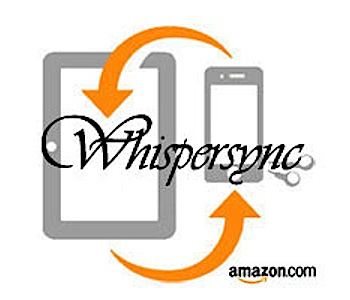 Remembering where you stopped reading is easy thanks to virtual bookmarks. Set one, and you'll be able to select it the next time you access the same book. Multiple markers are supported, so you can mark your favorite chapters and let friends or family members read at the same time.
Bookmarks are a handy feature, but they've got nothing on Whispersync. Turning Whispersync on and connecting your Kindle to the internet syncs all of your books with Amazon's cloud. That way you can resume where you left off even if you forgot to add a bookmark. If you've been listening to an audiobook, you can even sync it to the title's e-book version and switch seamlessly.
Lastly, there's the reading progress indicator. It displays how much of a book you've read in percentage points. The feature takes into account how fast you're turning pages and can calculate how long it will take you to finish the current book based on that.
7. There are numerous page layout customization options
Did you ever put a book down because the font was hard to read? Kindle gets rid of that problem by introducing nine font choices along with different boldness levels and line spacings. You may select how the pages align and lock the screen to either horizontal or landscape modes too.
Many Kindle users find their preferred settings and stick to them. Others rely on different configurations for various situations, which is why Themes exist. Setting up a Theme involves choosing presets like font type & size, line spacing, etc. Save the font once you're satisfied with how the page looks, and switching to it is done in a few seconds thanks to a quick-access menu.
8. No more messy pages!
There's nothing worse for booklovers than getting a dog-eared paperback with marked pages and someone else's thoughts scribbled illegibly on the margins. Reading with the Kindle allows you to keep virtual pages clean and still make the experience your own. You do this by drag-selecting words or passages and then either highlighting them or adding notes.
Notes are stored on a separate page you can bring up at any time. They can be exported or added to from a computer. Want to know what other people think? There's an option you can toggle which displays the most-frequently highlighted passages along with other people's notes.
9. Reading is an interactive learning experience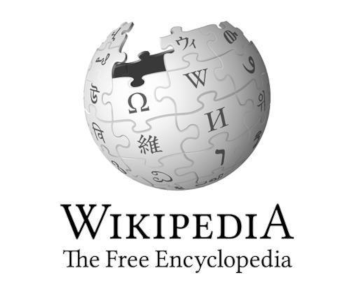 Did you ever come across a text you were interested in that was too challenging to read? You couldn't tackle it alone, so you had to bring a hefty dictionary and even an encyclopedia to make sense of the text. Kindle e-readers have these and more built-in and available to you with a single screen tap.
The Dictionary, Wikipedia, and Instant Translations are the features you'll access the most. Selecting a word brings up a pop-up menu which displays a short version of the word's definition. The Kindle comes with two general-purpose English dictionaries, but you can buy and integrate more. The same menu has a Wikipedia tab. Switching to it displays the Wikipedia entry for the word if there is one. The Kindle is especially useful for language learners since it connects to the Bing Translator. You can translate words, paragraphs, even entire novels into one of fifteen languages!
Tapping on words every few minutes can break your concentration and slow down reading progress. That's why Kindle has Word-Wise, a mode that displays hints alongside uncommon or difficult words. If the tip isn't enough, tapping it brings up the usual dictionary entry. This is a godsend for technical books and titles written in jargon or containing many foreign words.
Vocabulary Builder is a more recent feature that expands the dictionary's functionality. Activating it helps you memorize words you look up while reading. The builder keeps track of them and offers techniques like flashcards to quiz you on their meaning.
10. There's an unobtrusive social component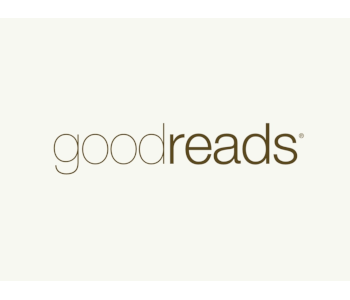 Amazon is the owner of Goodreads, the world's largest bibliophile community. Goodreads is integrated into your reading experience – you can access it at any time and check out reviews or write one yourself. Each Goodreads user has a virtual bookshelf they curate, and you can pay a visit to others' shelves and check out what they're reading.
Your Kindle interacts with other social media sites as well. It lets you highlight and share inspiring passages on Twitter and Facebook.
11. The catalog is extensive and affordable
You gain access to new titles by buying or renting them from the Kindle Store. Navigating the store is straightforward because its homepage offers suggestions based on your interests and past purchases. You can browse books by genre, author, and rating, or check out new releases. There are millions of titles to choose from, including newspapers, magazines, comics, and blogs.
The Kindle Store was expensive at launch, but now users can purchase books at different prices. Many classics are free, and you'll find a wide selection of releases starting at $2. Amazon Prime members have unlimited access to a vast online library, as do customers who pay $10/month for a Kindle Unlimited subscription.
Kindle used to support Amazon's proprietary e-book format exclusively. Now you are able to read plain or rich text, Microsoft Word documents, and ePub files. ePub support opens up a multitude of options including access to free collections from sites like Project Gutenberg or Internet Archive. Your local library may offer free lending opportunities, so check out their catalog too.
12. It supports audiobooks
There's nothing like an excellent narrator to bring the pages of a story to life. Kindle users have access to Audible, the world's largest audiobook repository. You can buy thousands of professionally-narrated titles and get free credits each month if you subscribe.
Your Kindle doesn't have a built-in speaker. It uses Bluetooth to establish a wireless connection to headphones or speakers instead. Listening to audiobooks is customizable – the player has controls for playback speed and voice pitch, and you can skip forward or back in 30-second increments as well as create bookmarks.
13. It has excellent support for the visually impaired
People with vision problems will find that a Kindle is much easier to read than an ordinary book. There's a special bold font designed to be easy to read. You may also choose between multiple zoom levels to make the letters as big as you need them to be. Colors on the screen can be inverted – text shows up as white on a black background, which is better for everyone at night, and some visually impaired people find it easier to read.
You can take advantage of ease of access features if you connect the Kindle to a speaker or headphones. Turning it on enables a narrator and changes the way you navigate. A voice calls elements on the screen out when they're pressed once and activates them if pressed a second time. The system works similarly on mobile devices and helps blind users navigate with ease.
14. It's kid-friendly
Kindle's small form factor makes it perfect for kids. Parents can load it up with books or restrict access to certain features and book categories. This lets your child discover how to use the e-reader on her own while not subjecting her to inappropriate content. There are stats and achievements for your kids to unlock, which will keep them engaged and excited to read more.
15. There's a built-in web browser
Why turn your PC on when the Kindle can catch you up on the latest events? All Kindle e-readers have a browser you can use to access the internet. It's been in experimental mode for years and has trouble with media-intensive sites, but it's a handy solution if you want to check your mail and read the news. Article Mode is a browser feature that gets rid of unnecessary page elements and only displays text. It's essential for when you want to read a text and not be bothered by images or a page's unoptimized layout.