Sites like eBay: The Best Alternative Websites
3D Insider is ad supported and earns money from clicks, commissions from sales, and other ways.
eBay is an online shopping and auction website. The website originally started as an auctioning platform for collectible items. Gradually, eBay expanded on its product categories by adding new products year after year and today, the popular e-commerce website has over 170 million active users and over 1 billion listed items.
While plenty of people shop and sell stuff every day on eBay, there is always a possibility that the individual or the business owner may be looking for another option besides eBay. The reason to look beyond eBay could be business expansion, a change of experience, or conducting business on a website that specializes in a particular product category.
Thus, there is a need to be aware of e-commerce sites other than just eBay. We have compiled a list of such websites that are similar to eBay and they give you a convenient alternative. The websites listed below may not all be the right fit for everyone. However, what is certain is that every person reading this article is guaranteed to find at least one or two websites in the list below that could be of benefit to him/her.
The giant in the room and eBay's biggest competitor, Amazon is perhaps the leading e-commerce platform in the world. The most fundamental difference between Amazon and eBay is the auctioning feature. Amazon does not have any sort of auction style selling that eBay is famous for.
Amazon has over 600 million products listed on its US website and over 3 billion products if all its worldwide websites are combined. However, since it does not follow the auction model, Amazon is very well suited to list new products. Start ups and entrepreneurs who have come out with innovative products may find Amazon to be more fitting than eBay. Auctioning works well when the product is known. But for new products, features like product video, customer reviews, and other information about the product is more significant in a customer's decision-making process.
Amazon is a website where you are more likely to find anything you want. If you searched for something and did not find it on other e-commerce websites, then chances are you might spot it on Amazon. Amazon has also now started new services like delivering groceries and it offers cloud computing solutions through Amazon Web Services.
eBay is a better website to buy or list used items. You will find plenty of used items on eBay and the auctioning model of the website works well with such items. Amazon is a better option for buying new items and it, in fact, requires a UPC code for every item that is listed on the platform.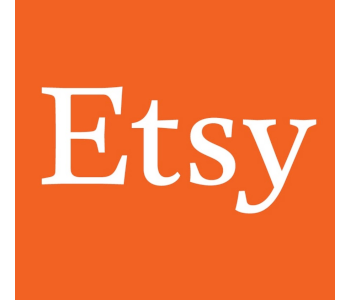 If you like homemade and handmade products, then Etsy is going to be fun. Etsy is almost like a neighborhood flea market or a neighborhood fair, except everything is online. There are close to 2 million sellers on the website and they make their products at home or by hand.
You won't find electronics or mobile phones on this website. What you will find is vintage stuff, artsy stuff, and crafts-related product range. People looking for unique one-of-a-kind products will find Etsy quite useful. Big brands are not very common on Etsy as most of the items are small scale and cottage industry level. Clothing, handbags, jewelry, furniture, home decor, arts, collectibles, and toys are popular product categories on Etsy. DOY enthusiasts may find interesting things on Etsy which they could use for their projects.
Even though Etsy is focused on custom and unique products, it still has a return policy and a 30-day refund policy. There are product reviews as well to help you make the right choices. You can also visit the seller's storefront and discover other interesting items from that seller. This feature is handy particularly if you develop a taste for a particular seller's design philosophy.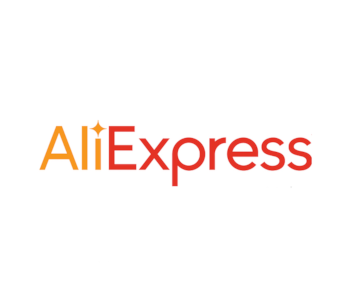 Dropshippers are going to be familiar with AliExpress. It is an e-commerce platform founded and owned by Jack Ma's Alibaba. Even though AliExpress is Chinese, it has sellers from China and neighboring locations such as Singapore and countries in the south-east Asian region.
AliExpress sells all sorts of products. It has a product range that rivals eBay. The sellers who list their products on AliExpress are normally small scale manufacturers and entrepreneurs.
AliExpress is famous for dropshipping, a business model where a dropshipper lists products selling on AliExpress on his/her own website. A customer then places an order via the dropshipper's website and makes the payment on that website. The dropshipper then forwards the customer address/details and order info to the AliExpress seller. The AliExpress seller then ships the product to the customer directly and the dropshipper pays the seller the cost of the product. The dropshipper keeps the difference between the seller's cost and the amount that the customer paid the dropshipper when ordering the item.
The interesting thing about AliExpress is that it disallows customers from mainland China to order from AliExpress. Even though the majority of sellers on AliExpress are from China, the Chinese consumer isn't allowed to order items from the website. AliExpress offers a guarantee that all orders would be delivered as advertised. Shipping costs from China are pretty low as well. There is also a refund policy available to customers on AliExpress.
Keeping with the international theme, our next e-commerce platform on this list is the Japanese company Rakuten. Called the "Amazon of Japan", Rakuten has registered almost 90% of Japanese internet users as its users. It has also entered the US market with the acquisition of Buy.com.
Rakuten (via Buy.com) sells a variety of items on its website. It is a great option for a consumer to find things that they may be looking for. Rakuten has tie-ups with several brands such as Macy's, Clarks, Talbots, Old Navy, etc. They have discount coupons on their website as well. There is also a travel section where you can book hotels, flights, and vacation packages.
For the sellers, it is another channel on the internet to sell their wares. The platform allows you to build your own custom storefront as per the look and feel that you want. Big brands like Dell, Lenovo, Dyson, and Office Depot sell their products on Rakuten. The company also offers an affiliate program that can be used for marketing purposes. The return policy on Rakuten is set by the individual seller.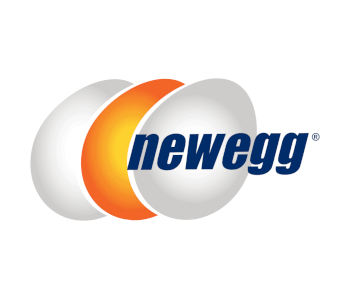 If you have been buying consumer electronics or computer hardware on the internet, then you have probably heard of Newegg. This website is one of the giants in electronics e-commerce. It specializes in selling consumer electronics and computer-related equipment. Interestingly, the company has now also started selling apparel, toys, home improvement products, and fashion accessories.
However, its main brand name remains synonymous with electronics. Newegg used to stock and sell the products directly to consumers via its website. However, in recent years, it has tweaked that model to allow other third-party sellers to list on Newegg and sell their products.
Sellers can create their own storefront on Newegg. The website allows a seller to sell across 50 countries. It has a "Shipped by Newegg" shipping program where Newegg stocks the seller's inventory and ships it to the customer on behalf of the seller. This program is similar to the "FBA" program on Amazon. If you are an electronics or computer seller in the US, then Newegg is absolutely worth looking at.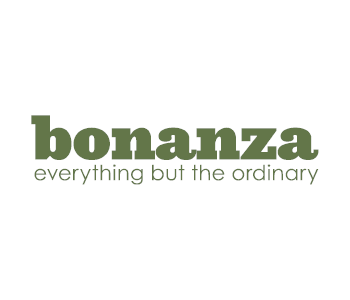 Advertising itself as being "better than eBay", Bonanza is an alternative online marketplace to eBay. It has close to 50,000 sellers on its platform. The listing process is quite favorable to the seller. No fees are charged for listing a product and the listings do not expire either. The selling fee starts at 3.5% which is almost a third of what eBay charges its sellers.
Bonanza also allows you to import your products from Amazon, eBay, and Etsy and keep the listings synched on all the platforms. The website sells everything from books to fashion products to antiques. Its main focus is selling items which are unique. In fact, its tag line says "anything but the ordinary".
The advertising program on Bonanza is also different from other e-commerce websites. Bonanza allows the seller to set a maximum advertising fee. Bonanza then publishes and displays ads for that amount and does not charge the seller any money till a sale is made.
So, if you are looking for a cheaper alternative to eBay and want to add another sales channel for your business then Bonanza is for you. If you are a shopper and are looking to browse through unique products, then Bonanza is a good option for you as well.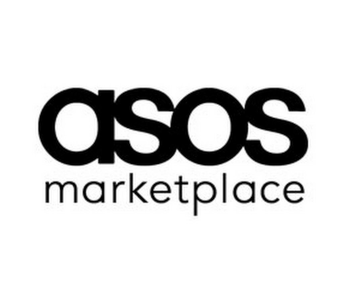 Ever shopped apparel or cosmetics on eBay and received a fake product? ASOS is a great alternative for purchasing clothes, fashion items, and cosmetics. The company claims that all products that it sells on its platform are genuine. Asos also has its own label of clothing.
The marketplace has independent labels and will offer you vintage designs from small boutiques. The sellers who list on Asos have the liberty of providing the customer with a "Make an Offer" option. So, instead of purchasing a product at a price fixed by the seller, the customer can make a bid, almost similar to the auction model of eBay. Of course, once an offer has been made, it is up to the seller to decide whether to sell the product at that price or not. It is like bargaining on a digital platform.
Even though ASOS is a British retailer, it ships worldwide. The website also offers a 28-day return window along with a refund. Designers and sellers have their own storefront page on ASOS. So, if you like a particular designer's clothing or style, then you can browse more of his/her collection. There are plenty of opportunities to discover small European designers on ASOS.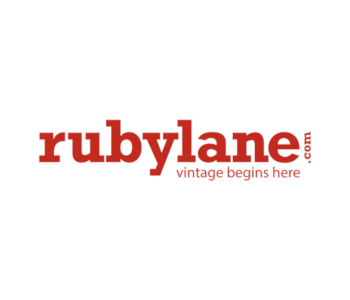 The eBay of antiques, Rubylane is a marketplace that focuses solely on antique products and vintage items. Normally, such products are buried under a sea of consumer electronics and fashion apparel on most e-commerce websites. However, you can now shop just for antiques on Rubylane. That is great for buyers because they know that they will only see products from a category that they are interested in. Similarly, the sellers on this website will also feel comfort in the fact that they will be able to target an audience that is exclusively interested in vintage and antique items.
Selling on Rubylane is not cheap. One has to pay a one-time start-up fee and then a monthly maintenance cost. However, the good news for sellers is that there is no commission on the sales that they make. Once you are done paying your monthly maintenance cost, that is it. Sellers have their own storefront on Rubylane. Hence, it is easy to list all the products on one page making it easier for the customers to browse through a seller that they like.
If you are in the business of selling collectible items, vintage furniture, collection dolls, or vintage clothes, or if you are looking to purchase those kinds of products, then Rubylane is for you.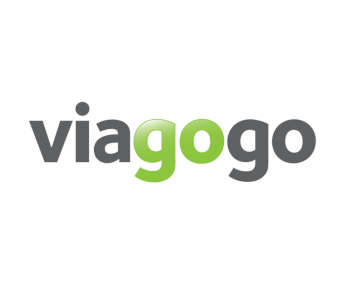 If you thought the marketplace model was restricted to products and goods, then wait till you hear about Viagogo. This website is a marketplace for selling tickets to high-demand events around the world. Whether it is a soccer game or a music concert, Viagogo connects buyers and sellers of tickets for such events.
Viagogo allows buyers to order tickets and then ships them to the buyer's address. It does not allow any in-person pickup. The seller can list his/her ticket and set a price at which he/she is willing to sell that ticket. Once the transaction takes place, both the buyer and seller are charged a service fee by Viagogo.
Viagogo is great for a sports or music fan who wants to attend a concert or an event but cannot find tickets. It is also great for someone who holds tickets to an event but cannot make it to the event for some reason or the other. In such a situation, that person can find an audience for his/her tickets and also get a decent price for them rather than letting the tickets go unused.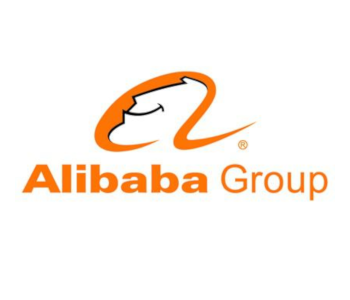 Last but not the least, one of the giants of e-commerce, Alibaba is another alternative to shopping on eBay. Alibaba is actually quite different from eBay because it focuses more on bulk buying and selling. Many of the suppliers on Alibaba are Chinese, but you will find suppliers from other countries too.
There is normally a minimum order quantity on the products that are listed on Alibaba. It means that you have to order a minimum of that quantity for the seller to even entertain you. This might not be great for an individual consumer, but it is great for a small businessman who is looking to stock up on some inventory for his/her store. Alibaba is a B2B platform. Individual consumers can look at AliExpress or Taobao (C2C platform) instead.
For an entrepreneur, Alibaba presents an opportunity to sell products to an international audience. There are millions of products listed on the platform and Alibaba handles sales between importers and exporters from over 200 countries.