Skullcandy Headphone Black Friday Deals (Crusher, Hesh 3, Indy, Sesh)
3D Insider is ad supported and earns money from clicks, commissions from sales, and other ways.
Skullcandy is one of the better brands to check out if you are in the market for more budget-friendly headphones, whether for casual everyday use or for sports use. The company has a good selection of headphones and is notable for offering different color options for most products, which is a big plus for some people. Below are the Skullcandy headphones that are on sale for Black Friday 2019.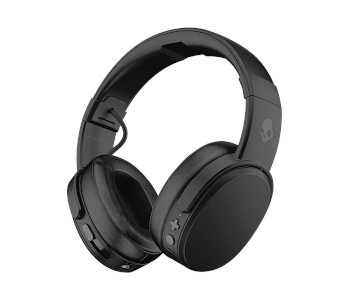 Skullcandy Crusher Wireless
Original Price: $149.99
Black Friday Price: $79.99
An upgraded model of the original Skullcandy Crusher, the Skullcandy Crusher Wireless are Bluetooth headphones with an over-ear design. They have closed-back ear cups featuring a simple but effective on-cup control scheme. They are some of the best-built and most modern-looking headphones in the Skullcandy lineup. Like many modern headphones, they fold into a more compact form, allowing them to be more portable.
The Skullcandy Crusher Wireless are decent-sounding headphones, with their powerful bass being their most notable sound-quality aspect. You can tinker with the bass using the bass slider on the left ear cup – a feature not commonly seen in headphones. If you hate charging your headphones every night, you'll love these headphones – they can run up to 40 hours on a single charge. If you run out of battery in the middle of the day, you can switch to a wired connection with the included audio cable.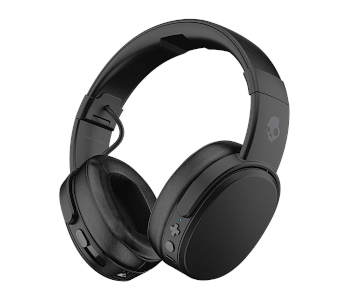 Skullcandy Hesh 3
Original Price: $99.99
Black Friday Price: $49.99
You can think of the Skullcandy Hesh 3 as a cheaper Skullcandy Crusher Wireless: They are wireless over-ear headphones with a great 22-hour battery and a bass-heavy sound. While their build quality feels cheaper, they are similarly comfortable to use and feature straightforward on-cup controls for call and music management. They also have a closed-back design, which means they provide passive noise isolation for reducing background noise.
The Skullcandy Hesh 3 is decent for casual everyday use, with their foldable design making them easier to pack for travel. They have a tighter clamp, which can be uncomfortable after a few hours of continuous use – but on the bright side, it makes for a more secure fit for jogging. Like most other Skullcandy headphones, they are available in different colors, allowing you to choose a color scheme that matches your personal style.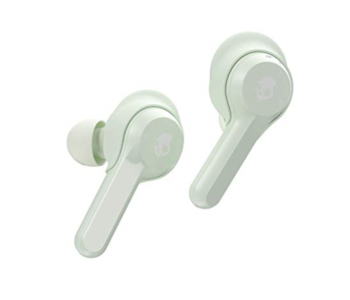 Skullcandy Indy
Original Price: $84.99
Black Friday Price: $49.99
If you prefer extremely portable headphones for everyday use, check out the Skullcandy Indy. They are truly wireless headphones that will easily fit in your pocket, which makes them significantly easier to carry than the previous two items. They are in-ear headphones with removable stability sleeves and touch controls for call and music management. There are three different pairs of ear tips included in the box. Only one pair of stability fins is included, though, which limits your fit customization options.
The Skullcandy Indy are great for running and working out due to their breathable and stable design, with their IP55 rating meaning they are well-protected against dust and sweat. You can also bring them for office use and commuting, as they block a good amount of background noise despite lacking active noise-canceling technology. They can run up to four hours per charge, with the charging case providing additional charges for a total battery life of 16 hours.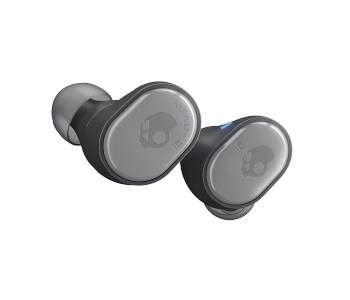 Skullcandy Sesh
Original Price: $59.99
Black Friday Price: $29.99
Featuring a one-button control scheme on each earpiece, the Skullcandy Sesh is surprisingly versatile budget headphones. They are truly wireless in-ear headphones that are suitable for commuting, office use, and sports. While they are made of plastic, their build quality is good for the price, with their IP55 rating meaning they have good dust and sweat protection. There are three different pairs of ear tips included in the box, along with a USB cable and a charging case that holds additional charges.
The Skullcandy Sesh has good noise isolation, which is especially beneficial for commuting and office use. Moreover, they are excellent at preventing sound from leaking out even at higher volumes, allowing you to turn up the volume to further reduce background noise without annoying people around you. Compared to the Skullcandy Indy, the Skullcandy Sesh have a shorter battery life – both per charge and total. They can only run up to three hours per charge, with the charging case holding an unimpressive seven-hour battery reserve.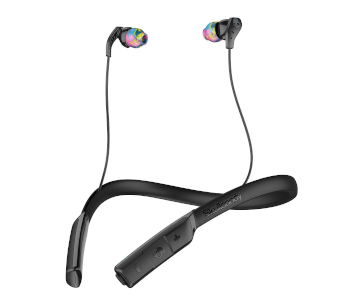 Skullcandy Method Wireless
Original Price: $59.99
Black Friday Price: $24.99
The Skullcandy Method Wireless are wireless neckband headphones that are most suitable for running and working out. They are supremely breathable and don't easily pop out of your ears, which is especially important for more intense workouts. With their neckband design, they can simply hang around your neck when you are taking a break.
A pair of IPX4-rated headphones, the Skullcandy Method Wireless can run up to nine hours per charge, which is good enough for daily workouts. They have a simple control scheme for volume adjustment and call and music management. They are available in a few dual-color designs, including black/red, navy/blue, and black/mint.