6 Best Smart WiFi Doorbells of 2019
3D Insider is ad supported and earns money from clicks and other ways.
Are you waiting for an important package but can't be home at the time of delivery? Do neighborhood kids ring the doorbell and vanish before you can give them a piece of your mind? Everything would be so much simpler if you could react instantly no matter where you are. The answer – a WiFi doorbell!
The most convenient thing about WiFi doorbells is that you can answer one literally from anywhere and keep the person on the other side guessing where you really are. Other features that make them far more useful than conventional doorbells include an intercom system, motion tracking with notifications, a 24/7 overview of your property, and the ability to store & have access to important footage at a moment's notice.
Smart doorbells have been transformed from a small niche to one of the most thriving branches of home automation, so it's no wonder that choosing the right one for you can get confusing. Whether you're looking for one with all the trimmings or the simplest way of knowing that someone paid a visit while you were in the upstairs bedroom, our top doorbell picks won't fail to deliver.
Budget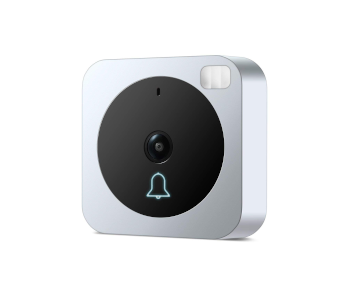 VueBell Wifi Video Doorbell
3.9/5.0
Resolution: N/A
Field of vision: 185°
Has an indoor chime and sensor-activated push notifications.
Check Amazon
Best Value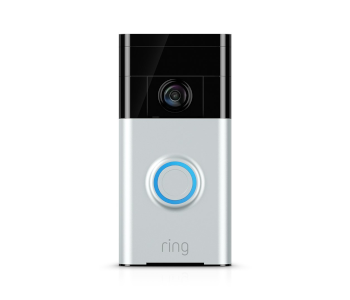 Ring Video Doorbell
4.5/5.0
Resolution: 720p
Field of vision: 180°
Decent video quality, excellent value for the money.
Check Amazon
Top Pick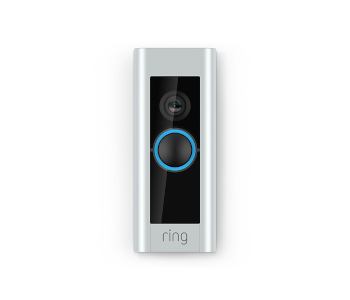 Ring Video Doorbell Pro
4.7/5.0
Resolution: 1080p
Field of vision: 160°
Good night vision. Look and sounds can be customized.
Check Amazon
What to Look For in a Wi-Fi Doorbell
Power Source & Ease of Installation
Video Quality
Smart Features & Monthly Subscriptions
Wi-Fi Doorbells Comparison Table
#1 Best Overall – Ring Video Doorbell Pro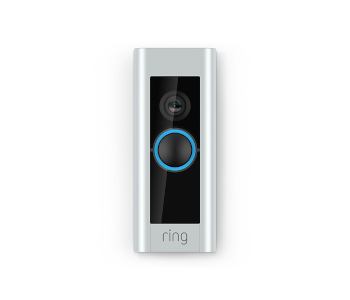 View on Amazon
Editor's Rating: 4.7/5
When thinking of smart doorbells, most people think of the Ring. Rightfully so, since it was the original Ring Video Doorbell that really showed us how great of a security upgrade such a doorbell can be. Three years later, Ring is still coming up with improved models, the latest and greatest of which is the Ring Video Doorbell Pro. It does everything that the original did better and doesn't suffer from things original Ring users complained about most like no video on demand or touchy sensors.
The Smartest Doorbell Around
With its slender exterior and interchangeable faceplates, the Pro looks more like a traditional doorbell than many of its competitors. It uses your existing chime's wiring as its power source, but setting it up is exceptionally easy as every step of the installation is documented in detail. There are even video tutorials within the Ring app if you ever get stuck. A minute or two of hassle-free pairing to your WiFi later, and the Pro should be ready for action.
Pressing the Pro's light-up LED button plays one of 20 pre-set chimes on your phone and starts recording instantaneously. Pulling the feed up gives you an overview of the Pro's surroundings in crystal-clear 1080p. Night vision is equally impressive as the built-in LEDs manage to light everything in a 20-foot radius up without any loss of sharpness or contrast.
The Ring app comes with a plethora of information and configuration options. If you pay $3/month you get access to 60 days of video storage viewable as an event history. You can also use the app to view videos or alerts neighbors who are part of your virtual neighborhood have set up, or share your own. The live feed is accessible at any time too. Finally, you can manage motion sensors & alerts, select different sounds to play when the bell rings / people pass by, and check up on the Pro's overall status.
The doorbell can work together with other smart devices through IFTTT recipes and can stream its feed to an Echo Show with Alexa voice commands.
What We Didn't Like
While the camera takes high-quality footage, there is some barrel distortion, meaning that the edge of the picture is a bit warped and not as detailed as the center.

Tech Specs
Dimensions: 4.5 x 1.8 x 0.8 in.
Video resolution: 1080p
Field of view: 160°
Compatible with: Amazon Alexa, IFTTT
Power: Wired
Monthly subscription fee: $3
The Pros
Easy to install
Quality camera
Good night vision
Look and sounds can be customized
Versatile app
Alexa & IFTTT work flawlessly
The Cons
Video suffers from mild barrel distortion
#2 Best Value – Ring Video Doorbell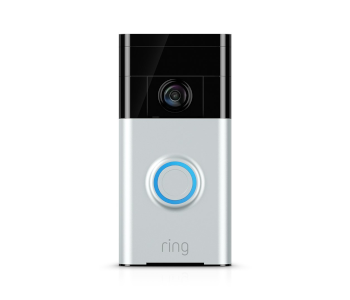 View on Amazon
Editor's Rating: 4.5/5
The release of the original Ring Video Doorbell was a true milestone in the world of smart gadgets. Here we had a capable camera, two-way intercom, and accomplished burglar deterrent – all in one. That came with a price tag however and also had a few issues that were ironed out with subsequent releases. Now that Ring is firmly under Amazon's wing, the original doorbell's price has dropped to a mere $100! Ring holds up well even today and is practically a steal at this price.
Make Them Think You're Home Even When You Aren't
The Ring's concept is simple yet extremely effective. As it's connected to your router via Wi-Fi, you can answer the doorbell and interact with people in front of your door through your cellphone. Whether you're on vacation in Maui or just too lazy to get up, you can communicate with visitors seamlessly.
The Camera has a 180-degree angle perfect for encompassing your entire porch and front yard. The 720p resolution might be a bit low for today's standards but is detailed nevertheless. Faces can be recognized with little effort while the built-in night vision can illuminate anything the motion sensors pick up on up to 15 feet away.
The app is functional, if at times a little laggy. Each time someone rings the bell you get a notification and the option of communicating with them. Even if no one rings but are just moving around your property, the sensitive motion sensors will trigger a wind chime sound on your phone and give you the option to investigate, or you can pay Ring $3/month to save the videos for later viewing.
What's Bad About It?
The first Ring is heavily dependent on the quality of your Wi-Fi. If it's too far away from the router or if your network strength is weak, expect it to experience spotty connection problems and not work properly. The motion sensors are another concern. They're far too sensitive and will pepper your phone with false alarms if you don't turn the sensitivity down a bit.

Tech Specs
Dimensions: 4.9 x 2.4 x 0.9 in.
Video resolution: 720p
Field of view: 180°
Compatible with: N/A
Power: Wired / rechargeable battery
Monthly subscription fee: $3
The Pros
Excellent value for the money
Decent video quality
No lag between doorbell and smartphone
The Cons
Requires good connection to work properly
Sensors need to be toned down for accurate use
#3 Nest Hello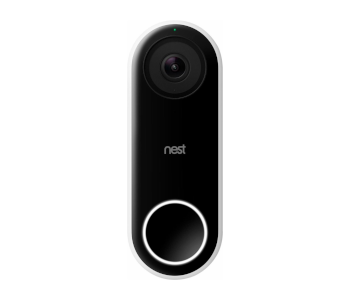 View on B&H Photo
Editor's Rating: 4.4/5
If you're already enjoying a perfect ambient temperature & safe home environment thanks to the Nest Smart Learning Thermostat, you'll probably want to round your Nest experience out with the Hello doorbell. Not only does it seamlessly integrate into the Nest environment, it's a versatile, great-looking, and quality doorbell camera in its own right. Installation hassles aside, its flawless performance and customer-friendly subscription plan make the Hello a strong contender.
Elegant Design, Powerful Camera
The Hello is hands down one of the best-looking smart doorbells out today. At 1.7 inches in width, it's one of the slimmest doorbells around and can be placed into tight-fitting doorways. You get a wedge with it that pushes the doorbell outwards and can tilt it up to 30 degrees for a better overview.
In spite of supporting an odd resolution, the Nest's video quality is excellent! Built-in HDR eliminates glare and provides a more lifelike picture. Depending on the robustness and bandwidth of your Wi-Fi, you can choose between three video quality settings, all of which run at a smooth 30fps. Audio is surprisingly good too as both the speaker and the mic can be heard loud & clear.
The Hello takes advantage of Nest's monthly paid subscription service. Pay $5/month and you can view 30 days of 24/7 footage. This also enables Familiar Faces, the facial recognition feature. The Hello will take a picture of everyone who comes near it and ask you to identify them. As they visit more and more it becomes better at identification and can notify you that the specific person is at the door.
Are There Drawbacks?
Unlike the original Ring which can run on its built-in battery, the hello needs to be hardwired. This is a task that might prove to be tricky even for a professional. Also, there's the fact that playback and storage options are severely limited without a paid subscription.

Tech Specs
Dimensions: 4.6 x 1.7 x 1 in.
Video resolution: 1,600 x 1,200
Field of view: 160°
Compatible with: Amazon Alexa, Google Assistant, Nest, IFTTT
Power: Wired
Monthly subscription fee: $5
The Pros
Good video quality in any lighting
Excellent motion tracking & facial recognition
Excellent audio quality
Works well with other nest products & smart home gadgets
The Cons
Smooth operation heavily dependent on Wi-Fi strength & paid subscription
Can be a chore to install
#4 Skybell HD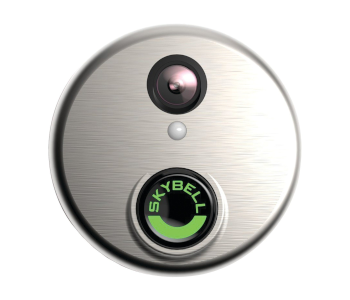 View on Amazon
Editor's Rating: 4.4/5
Like our overall winner, the Skybell HD is a great example of how spending some more time at the proverbial drawing board can make a huge difference. You probably didn't hear much about the original Skybell, which isn't surprising since it was an unremarkable model released during the infancy of smart doorbells. The HD on the other hand has caused quite a stir as its elegant shape, quality video output, and generous cloud storage service make it a worthwhile addition to your modern home's security system.
A Well-Rounded Wireless Doorbell
The Skybell is a puck-shaped doorbell that replaces your mechanical chime and draws power through its wiring. If you've done any low-voltage wiring before, you can expect to need only a screwdriver and a bit of time to set it up properly and can always refer to the Skybell app's step-by-step guide. The installed doorbell takes up quite a bit of horizontal space but looks quite stylish either in silver or aluminum trims.
The camera behaves similarly to that of the Ring, although here the resolution has been upped to FullHD. An interesting feature we haven't seen elsewhere is its color night vision which gives a much more detailed overview of goings-on at night. Daytime footage is even more pleasant as the Skybell's camera has a good knack for figuring out the right exposure settings for almost any circumstance.
It's one of the smarter doorbells on our list as you can tell both the Google Assistant and Alexa to start/stop recording, take a snapshot, pair it with other devices through IFTTT, or start recording when your Nest Cam's motion sensors detect something. The accompanying app gives you control over the Skybell's video quality, notifications, and sensors while acting as the hub from which you can review any recorded activities. Everything that gets recorded is stored on Skybell's servers for seven days and can be accessed absolutely free!
What's Bad About It?
Apart from distortion issues which seem to be present on most 180-degree cameras, the Skybell has inconsistent sensors. Sometimes they'll pick up on movement happening directly in front of the doorbell with delay. Other times they'll report passing cars as examples of suspicious activity even though they're 30+ yards away.

Tech Specs
Dimensions: 2.8 x 2.8 x 0.9 in
Video resolution: 1080p
Field of view: 180°
Compatible with: Amazon Alexa, Google Assistant, Nest, IFTTT
Power: Wired
Monthly subscription fee: Free
The Pros
Excellent home automation integration
Colored night vision
Comprehensive app
Free cloud storage
The Cons
Some barrel distortion
Erratic motion sensors
#5 Magicfly Expandable Wireless Doorbell Kit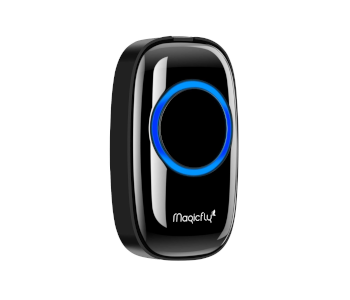 View on Amazon
Editor's Rating: 4.3/5
Do you have a large home or a business with multiple entrances? Is the chime mechanism placed so close to the doors that you can't hear them in every part of your work/living space? It looks like you need another kind of Wi-Fi doorbell, the kind that forgoes smart features in favor of maximum practicality no matter the setting. Meet Magicfly, the inexpensive doorbell + receiver system that makes not being able to hear a visitor or customer a thing of the past.
The Long-range Doorbell
In this $20 kit you get two receivers as well as two sturdy buttons that act as transmitters. They can be hooked up so that a single button triggers both receivers' chimes simultaneously, or each one can be paired with its own. That way you can set two different chimes and know which door someone is at each time. There are 52 different chimes to choose from, and the volume can be adjusted too.
Installing the transmitters is a breeze. You either replace your existing doorbells with a handy set of screws or tape the buttons onto any smooth surface with the included adhesive strips. They're made from water-resistant plastic that can withstand temperatures of up to 120 degrees Fahrenheit and powered by 12-volt batteries. The receiver plugs into a standard outlet and can be as far as 1,000 feet away from either transmitter and still pick up the signal right away.
What Should Be Improved?
The chime selection is large, but may not be to many people's taste. That's not nearly as annoying as the fact that you have to cycle through all 52 one by one when trying to select a suitable chime you won't mind using. On rare occasions, the chimes have been reported to sound even if no one has pressed the button.

Tech Specs
Dimensions: 2.8 x 1.6 x 0.7 in.
Video resolution: N/A
Field of view: N/A
Compatible with: N/A
Power: Batteries + plug
Monthly subscription fee: Free
The Pros
Exceptional range
Very easy to set up & install
Lots of chimes to choose from
Four volume settings
The Cons
Cycling through chimes can be annoying
Very small chance of ringing even though button wasn't pressed
#6 Best Budget Option – VueBell Wifi Video Doorbell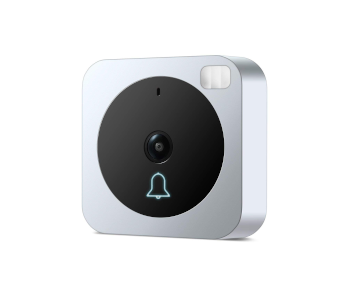 View on Amazon
Editor's Rating: 3.9/5
Last up is the VueBell, an affordable alternative to other video doorbells in the list that doesn't lag far behind! For less than $100 you're getting a decent 720p camera, a separate indoor chime, and the convenience of checking up on visitors through your phone. It might be a bit bulky, but the VueBell is still one of the best entry-level Wi-Fi doorbells out there.
Classic Look, Modern Features
The VueBell stands out from among other video doorbells with its imposing square look. While this makes it take up more horizontal space, it gives the bell a more secure appearance burglars are bound to take into account when choosing their next target. You install it in place of your old doorbell, and the process takes about 15 minutes if you know what you're doing.
The indoor chime works well and the VueBell app responds straight aw too, offering a live view and intercom with a button press. Triggered motion sensors cause the doorbell to send push notifications as well as snapshots of the recorded activity to your smartphone. Viewing the camera's feed is also possible through Alexa and the Echo Show.
Like the original Ring, the VueBell's camera has a 720p resolution. It doesn't have HDR though, so output might have some glare during the day, especially if your porch is in the shade while the front yard isn't. Low light performance on the other hand is excellent, and the included night vision does what it's supposed to up to 15 feet.
What Could Be Improved?
Since it has a 185-degree viewing angle, the VueBell's video output is affected by barrel distortion similar to the Ring's. Other than that, the audio quality is poor – voices sound a bit muffled and tinny. You'll have no trouble understanding most people but may need to tell them to speak a little louder.

Tech Specs
Dimensions: 3.2 x 3.2 x 1.4 in.
Video resolution: 720p
Field of view: 185°
Compatible with: Amazon Alexa
Power: Wired
Monthly subscription fee: $5
The Pros
Affordable
Has indoor chime
Sensor-activated push notifications
Good low-light & night vision
Looks intimidating
The Cons
Video suffers from barrel distortion
Poor audio quality
No HDR