Smart Home Beginner's Guide & Design Tips
3D Insider is ad supported and earns money from clicks and other ways.
Imagine waking up as the lights slowly brighten and your favorite tune starts playing. Everyone else is still asleep, but a fresh pot of coffee is already made, the laundry is washed & dry, and the floors are spotless. Living in such a home must have read like science fiction twenty years ago. Today, it's within your grasp.
A smart home is a house or apartment equipped with thermostats, speakers, security cameras and other interconnected devices which can be controlled wirelessly from a central source. This setup allows you to monitor your home without actually being there. There's also the convenience of automating & schedule various tasks which will be performed by a smart device without further input. Smart homes are safer, more energy efficient, and better suited for people with disabilities. Creating one is flexible since you get to choose which actions to automate and how much you're willing to spend.
In this guide, we'll cover everything you need to decide whether investing in a smart home is the right fit for you. First, we go over what to consider before starting your smart home journey. Then we highlight which essential devices you'll need and what you can expect from a smart home in general. Finally, we offer a few design tips to make living with all that new tech humane and stylish. By the time you're through with it, you'll have the tools to start making your own smart home a reality.
Getting Started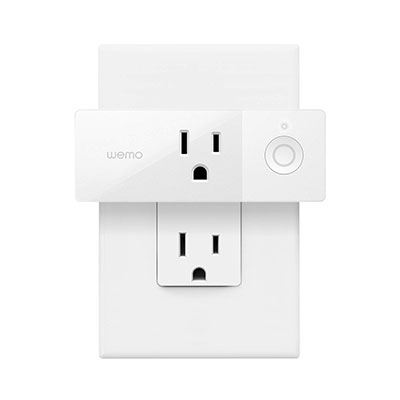 Before you start smartening up your home, you'll want to take stock of your family's needs and research which home automation products meet them. Ask yourself and other family members which mundane & repetitive tasks take up your time. Go through your family's wasteful habits as well. For example, are the hall lights on more often than they're supposed to be? Do you often forget to turn the sprinklers or the air conditioner off and have sky-high bills as a result?
Having big plans for your smart home can be a great motivator. However, it's best to start out small, especially if you'd like to ease less tech-savvy family members into the inevitable changes in their day-to-day home life. Even positive change can be scary, so it's best to start with a single smart device which anyone can learn how to use.
A smart plug like the Belkin WeMo Mini is the ideal gateway gadget as it introduces home automation's core concepts and immediate benefits in a simple way. It controls devices you're already comfortable using, doesn't cost much, and can be used without investing into any more gear.
At its most basic, a smart plug lets you turn any standard lamp, appliance etc. that's plugged into it on or off with a smartphone. Once you're used to that, your next step should be to master scheduling, a standard feature of many smart home devices that lets you specify when the plug is active. If you decide that you're ready for another device like a smart light, they'll be able to work together to create a cozy atmosphere, deter burglars, and more.
Choosing a Smart Home Command Center
Each smart device you purchase has its own controller app. Juggling these apps quickly becomes tedious, so you need a centralized solution that lets you access and control everything at once. There are two types of devices which serve as the nerve center of home automation – smart hubs and speakers. Both communicate with each device through various wireless protocols and streamline your control over them.
Smart Hubs
Smart hubs replace dozens of individual apps with one comprehensive solution. Hubs such as the Wink Hub 2 or Samsung SmartThings assign thermostats, security cameras etc. to categories you can quickly access from the hub's app. This makes it much easier to find and control a specific smart gadget. More importantly, it lets you control multiple devices simultaneously through conditions and outcomes.
The most versatile way of doing this is through a service called If This, Then That (IFTTT). It uses simple conditional recipes to tell a device what to do and when. You could set up a smart security camera to arm itself when you leave home or dim the lights and start playing music for a romantic dinner at 8. Advanced statements which involve multiple devices are called scenes. A scene can cover an entire morning routine where curtains are drawn, coffee is made, and the house has been vacuumed before you even get out of bed.
Smart Speakers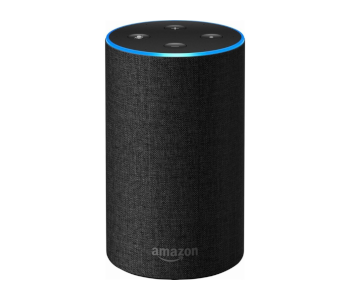 Smart speakers focus more on ease of access. They're wireless speakers with built-in AI assistants you control with verbal commands. A smart speaker is a powerful tool on its own – you can ask it for a news & weather update, look up a local store's business hours, or shop online. When the speaker is paired to a compatible smart device, speaking pre-defined commands lets you control it without having to use a smartphone.
The three most popular smart speakers are Amazon Echo, Google Home, and Apple HomePod. Each has distinct advantages and drawbacks, so think carefully before choosing.
The Echo comes with Amazon Alexa, the AI assistant which supports the most 3rd-party devices. It's the easiest one to set up and the smaller Echo Dot has excellent value at little cost. Alexa demands that you speak controls precisely and the default Echo speakers aren't the best in terms of audio quality.
Google Home excels as a virtual assistant since it has access to Google's vast search resources. More expensive versions like the Google Home Max have excellent sound quality as well. Even though they're catching up to Amazon, Google's smart speakers still support less 3rd party products than the Echo.
Home Pod is the most recent addition and Apple's answer to its competitors. The speaker is beautifully designed, adjusts playback based on its position in the room, and is easy to control. Apple supports the least number of other devices, mostly due to stringent quality requirements.
Your smart home experience will likely expand in stages, so long-term thinking is a must. When you purchase a smart hub or speaker, you're committing to an ecosystem which may not support some products. It's important to plan out which features your smart home should eventually have and go with a hub or speaker that's compatible with future purchases.
The Four Pillars of a Smart Home – Security, Convenience, Comfort, and Entertainment
Security
Home security is the area you stand to get the most of when investing into a smart home. A decade ago you'd have to pay a premium for a professional security system and monthly payments. Now you can buy, set up, and monitor the system yourself at a fraction of the cost.
Smart security cameras and alarms are instrumental in protecting your family and belongings. Industry greats like the Nest IQ or the Netgear Arlo Pro 2 monitor your home and its surroundings in FullHD, have night vision, and come with sensors that pick up on the slightest movement. Their live feed and recorded footage are accessible through a smartphone or tablet. Advanced users can set up IFTTT to turns the lights on, lock the door, and automatically send a notification if the cameras detect something.
Smart security gives you greater control and awareness of your environment. A smart lock and video doorbell can be used in tandem to see who's at the door and allow access without getting up while smart smoke & carbon monoxide alarms keep constant track of your home's air quality and can save lives even if no one hears them.
Convenience
Doing the work so you don't have to is one of the smart home's most appealing features. Convenience is a diverse aspect of home automation since there seems to be a gadget out there to make every imaginable chore easier.
Smart appliances are a major investment but bring peace of mind and allow you to check in on them from anywhere. Samsung offers smart washing machines which can wash two loads at once and smart fridges with internal cameras that keep track of how fresh the food inside is. If you have funds to spare, you can outfit the kitchen with smart stoves, coffee makers, or dishwashers and take care of your cooking & cleaning needs by pre-programming them hours or days in advance.
Such convenience isn't limited to your house though – there are sprinkler controllers that keep your lawn green while expending as little water as possible. You won't go wrong with a noiseless smart garage door opener either that can start up the coffee maker and make your living room toasty even before you've turned off the engine.
Comfort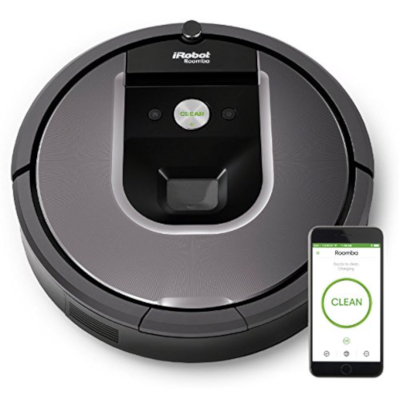 A smart home is responsive to your moods, preferences, and health needs. Automation helps you live a more comfortable life by giving you in-depth control over your home's environment and ambiance. We'd all love to live in a clean, temperate, and atmospheric home – smartening yours up makes achieving and maintaining all three of these qualities trivial.
Climate control started the smart home boom and remains one of the first things most people think of when asked about home automation. The Nest Smart Learning Thermostat is a prime example of home automation done right. It observes and remembers your heating preferences and then regulates your home's HVAC system so that an agreeable temperature is maintained with minimal expense.
While smart thermostats regulate its temperature, smart air quality sensors and purifiers ensure that the air you breathe is free from dust and germs. If any of them make it down to the floor of a smart home, they'll soon be swept up by an automated vacuum cleaner such as the iRobot Roomba 960 with a simple command given through Alexa.
Smart lights make an immediate and visually stunning impact. They help energize you in the morning and calm you at night. Most can be dimmed and quality bulbs like the LIFX Wi-Fi Smart LED Light Bulb offer millions of colors to choose from to suit any mood or occasion.
Entertainment
In a connected home, your smartphone becomes the only remote and controls Hi-Fi systems, TVs, projectors, and more. It grants you access to music or video streaming services and broadcasts them to any nearby compatible device. Although they're what brings your smart home together, smart speakers are also capable wireless playback devices. They can stream music or podcasts throughout the house, act as an intercom system, and even transform into a phone with the appropriate upgrade.
Combining smart speakers & lights creates a unique audio-visual experience. There's nothing quite like relaxing to a calming light show inspired by slow jazz in the bedroom or having an impromptu living room part with lights strobing to the latest dance tracks.
Designing a Smart Home Environment.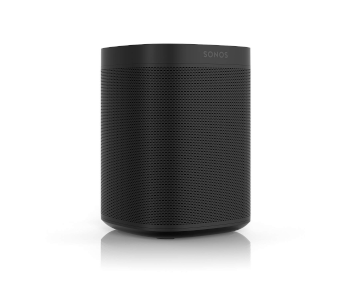 While it's true that technology can make us drift apart, the design philosophy behind a smart home is human- rather than gadget-oriented. The idea behind smart home tech is to create an ambient which you can control completely that isn't cluttered with wires and clunky remotes. The end result should be a home whose automation takes up only minutes of your day while letting you enjoy maximum comfort and spend time with loved ones. To that end, here are a few tips on how to style a smart home.
The main design principle behind a harmonious smart living environment is to have the hardware that makes it smart blend in as much as possible. Smart lights and light switches are a fine example as they replace existing bulbs & fixtures and give no indication of what they're capable of until you activate them.
You'll want to leave some smart devices out on display both for practical reasons and as subtle status pieces. The trick is to treat them as design elements rather than tools. Most smart gadgets are simple in design with common features such as all white or black bodies with smooth edges and one or more LEDs. They look safe and neutral, so it's up to you to give these devices some personality. Rather than leave one on its own, make it part of an ensemble by adding decorative vases or candles around it. Groups of three items work best to draw the eye and make the item look more natural.
Smart speakers are another thing you shouldn't hide. You'll want to buy more than one for optimum coverage, but you don't have to go for the same color or even the same brand if you're placing them in rooms with different styles. Alexa is supported by speakers like the Sonos One and Libratone Zipp which may fit better with the room's décor than an Echo. If you want to be creative on a budget, you can always buy a handful of Echo Dots and put them in stylish cases of different colors & materials.