Smart Home Black Friday 2019 Deals
3D Insider is ad supported and earns money from clicks and other ways.
Smart-Home Automation allows you to control function within your home more effectively. It helps you manage your devices from one place, maximize home security, improve appliance functionality, and make your space more energy-efficient. It also cuts your utility costs over time.
If you want the perks of home automation, you can save more money by buying smart home technologies this weekend. Tap into high-tech functionality and luxury with the most impressive smart home Black Friday deals to make life easier and more enjoyable.
Security Cameras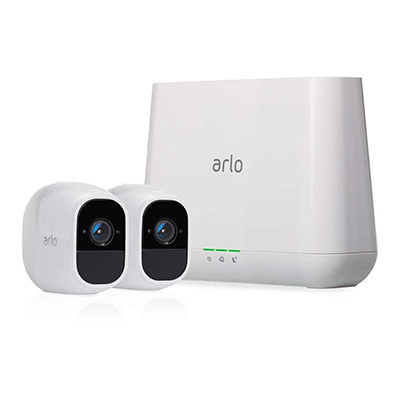 ARLO PRO 2 – WIRELESS HOME SECURITY CAMERA SYSTEM WITH SIREN (3-CAMERA KIT)
Black Friday Price: $395 Retail Price: $679
The Arlo Po 2 Wireless Home Security Camera System gives you peace of mind anytime and anywhere. It uses 1080p HD quality cameras to watch and record crisp videos, so you can see your home and everyone around it in brilliant detail. It also has sound and advanced motion detection, flexible powering options, and a 100+ decibel smart security siren.
The Pro 2 is weather-resistant with IP65 certification for rain, sun, heat, and chill. It also includes a Night Vision feature that allows you to see clearly in the dark. Additionally, the home security camera system boasts 2-way audio, so you can listen and talk back through your phone's camera.
When it comes to security, the Arlo Pro 2 is the smart home device you should get. Black Friday deals on the tech allow you to save up to 41%. Get it to keep an eye on what you love most, no matter where you are.
Other Smart Camera Deals
Smart Video Doorbells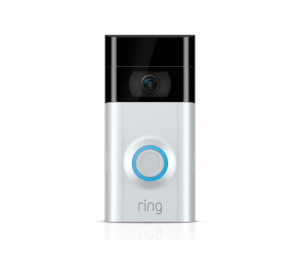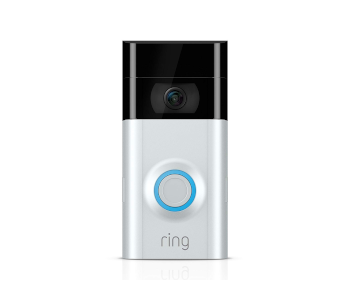 RING VIDEO DOORBELL 2
Black Friday Price: $129 Retail Price: $199
The Ring Video Doorbell 2 offers security and convenience to any home. It allows you to watch over your house and answer the door from your phone, tablet, and PC. It also notifies you someone comes to your doors, so you can see, hear, and speak to your visitors. It even works with Alexa for hands-free home monitoring.
The Video Doorbell 2 protects you every day with 1080p HD video with live view, motion-activated alerts, two-way audio, and adjustable motion detection. It also comes with removable batteries, so you can charge your doorbell without moving the device. Moreover, it features interchangeable faceplates to match your security to your décor.
Get the best Black Friday deals on Video Doorbell 2 and check-in on your property at any time. Monitor your home wherever you are, so you can greet welcomed guests and hide from unwanted visitors.
Other Smart Doorbell Deals
Smart Thermostats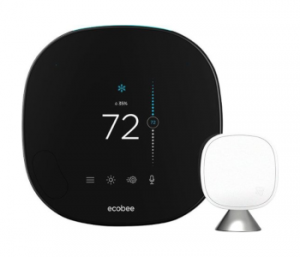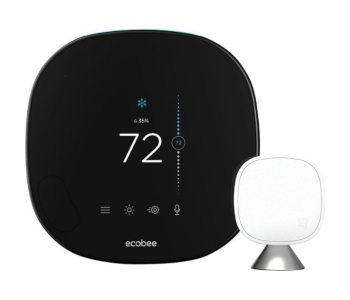 ECOBEE4 SMART THERMOSTAT
Black Friday Price: $199 Retail Price: $249
The EcoBee4 is a smart thermostat that lets you regulate the temperature, set the timer, read the news, and many more. It also works well with Alexa devices, so you can easily control the device with your voice. It even reminds you if your system as performance issues.
The EcoBee4 Smart Thermostat minimizes your system's runtime and helps you save up to 23% on your annual heating and cooling costs. It also features a HomeIQ that lets you see how much energy you are conserving each month and how you can keep saving.
This Black Friday, get the EcoBee4 and enjoy balanced comfort throughout your home.
Other Smart Thermostat Deals
Smart Bulbs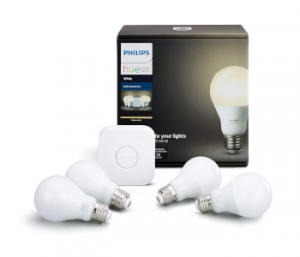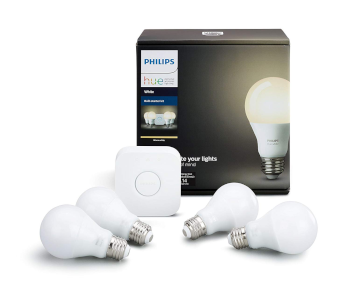 PHILIPS HUE 2-PACK PREMIUM SMART LIGHT STARTER KIT
Black Friday Price: $109 Retail Price: $149
The Philips Hue is a 2-pack premium smart light starter kit that offers limitless possibilities to make your everyday lighting an extraordinary experience. It works with Alexa for voice control, so you can turn it on and off with your voice.
The Premium Smart Light Starter Kit comes with two Philips Hue White and Color Ambiance A19 60W Energy Star Certified LED Smart Bulbs and a three-year warranty. It lasts 25,000 hours or 23 years with regular use.
The Philips Hue helps you get out of bed the way you like it, get ready for the day by energizing your mind and body, wind down and relax, and fall asleep comfortably. It is the perfect way to personalize your smart home.
This Black Friday, get a Philips Hue starter kit and expand your smart lighting system with Alexa-enabled accessories.
Other Smart Bulb Deals