6 Best Smart Plant Sensors & Gardening Pots of 2019
3D Insider is ad supported and earns money from clicks, commissions from sales, and other ways.
Gardening is one of the most relaxing and rewarding hobbies you can have. With a little hard work and a lot of love, it lets you breathe life into your home and your yard. Some of us have a knack for creating verdant gardens while others can't keep a single houseplant alive. The good news is, there's still hope for you even if you've got no green thumb to speak of yet yearn for gardening greatness.
Smart plant sensors and gardening pots are sophisticated devices which guide you in taking care of plants. They measure parameters like the amount of sun your plants are exposed to, how much water they need etc. and give advice on what to do to cultivate healthier plants. Thanks to wireless connection and smartphone apps, they're able to precisely communicate how your plants are doing and send out notifications that will keep your gardening efforts on track.
Which model should you buy though? Here are the six best smart plant sensors and pots for you to check out and choose. Whether you dream of enjoying home-grown potatoes and string beans or want to brighten up your apartment with lush flowers, these green helpers will do the trick.
Budget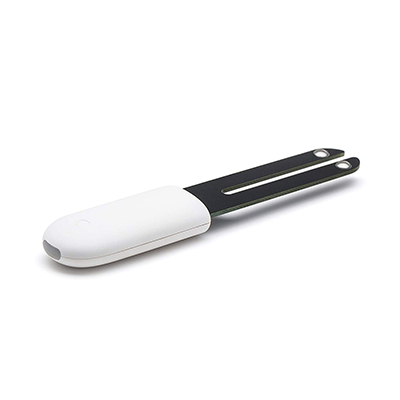 Xiaomi 4 in 1 Plant Monitor
4.0/5.0
Weight: 0.6 oz.
Measures: Light, temperature, soil moisture, fertilizer level
Long-lasting battery, good companion app, measures soil fertility.
Check Amazon
Best Value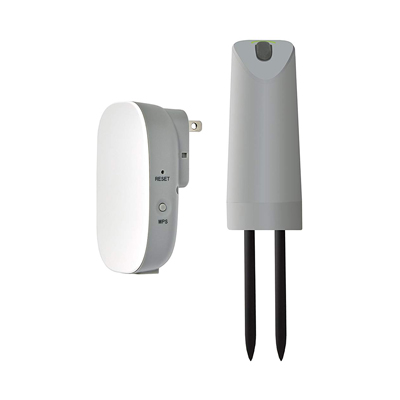 Gro Water Sensor Starter Kit
4.5/5.0
Weight: 5.6 oz.
Measures: Soil moisture
Great communication range, notifications can reach you anywhere, good for indoor and outdoor use.
Check Amazon
Top Pick
Parrot Pot
4.7/5.0
Weight: 3.3lbs.
Measures: Light level, temperature, soil moisture, fertilizer level
Lots of historical data and statistics you can look up.
Check Amazon
6 Best Smart Plant Sensors & Gardening Pots Comparison Table
| Name | Rating | Type | Measures | Price Check |
| --- | --- | --- | --- | --- |
| Parrot Pot | 4.7 | Pot | Light, temperature, soil moisture, water tank level, fertilizer level | Check Price |
| Gro Water Sensor Starter Kit | 4.5 | Sensor | Soil moisture | Check Price |
| Click and Grow Smart Garden | 4.4 | Pot | N/A | Check Price |
| Parrot Flower Power | 4.2 | Sensor | Light, temperature, soil moisture, fertilizer level | Check Price |
| EasyBloom 1000 Plant Sensor | 3.6 | Sensor | Light, temperature, soil moisture | Check Price |
| Xiaomi 4 in 1 Plant Flower Care Smart Monitor | 4.0 | Sensor | Light, temperature, soil moisture, fertilizer level | Check Price |
View on Amazon
Editor's Rating: 4.7/5.0
Busy apartment dwellers don't have the time to pay attention to the needs of their potted plants. If you're one of them and get the Parrot Pot, your plants can start to thrive with minimal effort! This ingenious device will make sure they have enough water and sunlight for a month in advance. All you need to do is keep the water tank topped off – the Parrot Pot will do the rest with great success.
Overview of Features
The Parrot Pot is an inconspicuous flower pot available in either black, brick-colored or white which runs on four AA batteries. Don't let its ordinary appearance fool you though as there's a lot of tech crammed into the pot! There are sensors for measuring water, fertilizer, and light levels, humidity, and temperature. You can either have Parrot send you a plant or start growing your own. If you opt for the former, the setup process is easy, just add half a gallon of water through an opening on the pot's back and you're almost good to grow.
All that's left now is to install the free Flower Power app and pair the Parrot Pot with your smartphone through Bluetooth. The pairing process goes smoothly and is complete in seconds. In the app, you first need to take a snapshot of your plant, give it a name, and select its species from a large list. Then you can look at the general info page about your plant type which gives a brief summary of how much sunlight, water, and fertilizer is needed and what the plant's preferred temperature range is.
The app offers a comprehensive set of statistics for each measured parameter. You can browse a timeline that shows you how much the light level, soil moisture etc. have fluctuated in a given period. If you manage to keep the plant alive long enough, the app will keep years' worth of data on it! You also get notifications which remind you to refill the water reservoir or relocate the plant to another spot if it hasn't been getting enough sunlight.
If you're the forgetful type, you should set watering to auto. In this mode, the Parrot Pot will determine when and how much to water the plant. This works well and lets you have lush plants with minimal involvement. There's always manual mode if you want to try a more hands-on approach as well.
What We Didn't Like
Size is the Parrot Pot's biggest drawback by far. The pots come in only one size that's fit for smaller houseplants, so if you were hoping to raise a palm or other bigger plant you're out of luck. Sometimes the app will have trouble syncing to Parrot's cloud if they're having server issues. This will temporarily make the plant database and associated recommendations unavailable.


Tech Specs
Dimensions: 8.1 x 8.1 x 12.3 in
Weight: 3.3lbs.
Measures: Light level, temperature, soil moisture, fertilizer level
The Pros
Lets you easily care for houseplants
Exceptional companion app
Lots of historical data and statistics you can look up
Good design and build quality
The Cons
Only one size
Some connection issues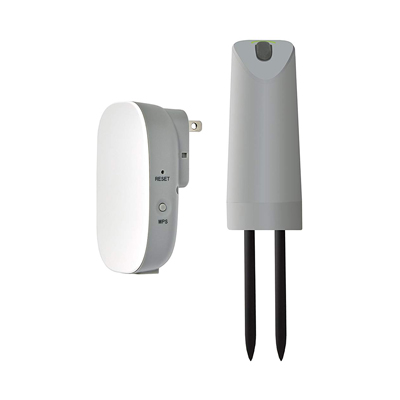 View on Amazon
Editor's Rating: 4.5/5.0
One of the biggest drawbacks of smart plant sensors is that they only measure conditions in a small area. Some of them are also poorly built and can't withstand outdoor environments. The Gro Water Sensor Starter Kit takes care of both issues. It contains three water sensors which work both indoors and outdoors. Even though they just measure water, the sensors provide valuable insight into the state of your plants.
Overview of Features
This starter kit contains a hub and three sensors. Each of the sensors is powered by 2 AAA batteries which are part of the purchase. The hub plugs into an outlet and facilitates communication between the sensors and your smartphone. The sensors need to be within a 300-foot range from the hub for it to work, so you can even set them up in a garden on a remote end of your property and still get reliable results.
You need to install the Gro Control app and pair it with your phone through Wi-Fi to get started. It is used to control both the water sensors and the Gro 7 Zone Controller if you have it. This lets you set up automatic irrigation whenever a sensor detects low levels of soil moisture regardless of whether your garden or lawn has been watered recently.
Setting the sensors up involves placing them in the soil, selecting one of 50,000 plants, and determining what type of soil they'll be monitoring. The app will then display the current moisture and how long ago the plant was watered. You can also receive either push messages or emails when it's time to water the plants. Since you're linked to the hub via Wi-Fi, these messages can reach you wherever you are.
Are There Drawbacks?
Using a sensor that measures nothing but soil moisture paints an incomplete picture of your plants' needs. We hope that Gro will expand the sensor with light and fertility measuring capabilities soon. Each sensor is completely reliant on the Gro Hub to work. If that malfunctions, you'll need to buy another starter kit. It would be nice if you could connect the sensors to your phone directly or get a warning light if the moisture is too low independently of the hub.


Tech Specs
Dimensions: 3.3 x 6.8 x 11.6 in
Weight: 5.6 oz.
Measures: Soil moisture
The Pros
Three sensors in one package
Great communication range
Notifications can reach you anywhere
Good for indoor and outdoor use
The Cons
Only measures soil moisture
Can't be used without hub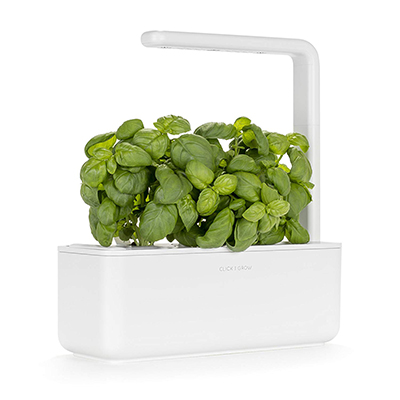 View on Amazon
Editor's Rating: 4.4/5.0
Do you dream of having an herb garden but don't have the time to care for one properly? The Click and Grow Smart Garden is a new and effective tool which helps you grow edible plants or flowers with minimal fuss. It uses state-of-the-art technology and smart design to ensure your plants will turn out lush & beautiful. As long as you remember to refill the water, you can look forward to home-grown greens in a matter of weeks.
Overview of Features
The Click and Grow is a smart plant-growing system that has room for either three or nine plants if you get the larger version. Its main components are 3 or 9 separate pots, a large basin that goes underneath them which stores water, and a series of LED lights held up by supports. Once assembled, the Click and Grow looks like a planter and plugs into an AC outlet. The lights follow a schedule of 16 hours on then 8 hours off, so it's a good idea to start using the Click and Grow in the morning.
You get special packets of seed pods to grow. These contain pot-shaped clumps of soil and the seeds of one of forty varieties of flowers, herbs, or edibles like salad or tomatoes. Click and Grow has taken inspiration from NASA's attempts to grow plants in outer space when designing the soil. It is packed with nutrients which are released as the plants develop and is aerated so they can grow faster.
Plants like salad take just a couple of days to sprout. It's both fun and rewarding to watch the seedlings grow to fully formed plants without having to do much work. Your main responsibility is to add water and keep the lights on. You'll know it's time for a refill when a button on the side of the device stops bobbing if you press it. As for power, the LEDs consume only 6 watts per hour and contribute minimally to your electricity bill.
What We Didn't Like
Seed pod refills are expensive. One refill contains three pods and costs $10, which quickly adds up if you use the Click and Grow all the time. The space each plant gets to grow in is limited by the tiny pots. Don't expect to harvest a pound of salad or large tomatoes because of this.


Tech Specs
Dimensions: 9 x 4.9 x 12.5 in
Weight: 3.4 lbs.
The Pros
Produces healthy plants with minimal input
Easy to assemble and use
Good seed pod variety
Efficiently uses water and energy
The Cons
Expensive to refill
Plants have limited growing room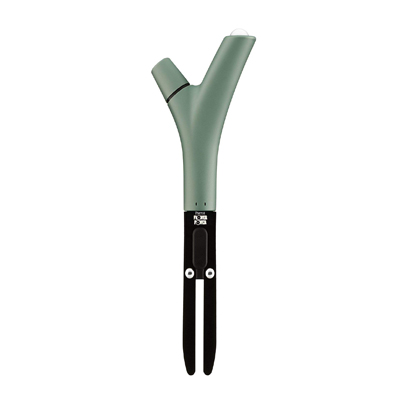 View on Amazon
Editor's Rating: 4.2/5.0
Do you like the Parrot Pot's excellent app and sensors but find it too small? You can get the same features from Parrot's other plant-oriented product, the Flower Power! This capable sensor measures the same parameters as the Parrot Pot and makes use of the same app as well. Its robust design makes the Flower Power suitable for outdoor use, adding even more to its appeal.
Overview of Features
The most interesting thing about the Flower Power is its design. It is made to look like a thick sprout with two branches. Its hard plastic exterior lets you insert the Flower Power next to plants in any garden, which is easy to do as the prongs are sharp. The bigger branch houses a light sensor while the smaller one can be unscrewed to insert an AAA battery.
Flower Power has two temperature sensors. One measures air temperature while the other measures the temperature inside the soil. These along with light, moisture, and fertility measurements are then sent to the Flower Power app each time you're in Bluetooth range. The app keeps track of each measurement and compiles line graphs which show how they've fluctuated since the day you started using the sensor.
The app is also good at keeping you up to date on your plants' condition. If there's too much fertilizer, it will suggest adding more water to dilute it etc. The app will also send push notifications reminding you to address important issues if you're negligent. You can receive notifications throughout the day or set the app to send them at specific times.
What's Bad About It?
The Flower Power app hasn't been updated in a while and does not work with iOS 12. Android users experience Bluetooth connection issues which can get annoying if they keep happening. It's also priced higher than the Parrot Pot.


Tech Specs
Dimensions: 3.6 x 11 x 3.5 in
Weight: 7 oz.
Measures: Light, temperature, soil moisture, fertilizer level
The Pros
Stylish and functional design
Diverse array of sensors
Good companion app
Frequent push notifications
The Cons
App is out of date
Expensive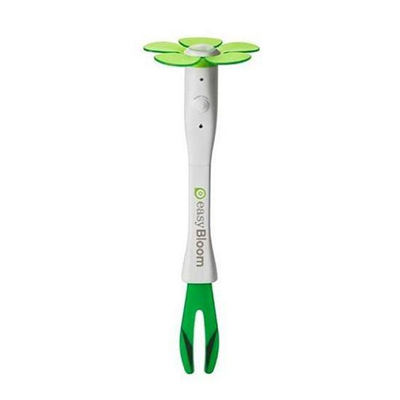 View on Amazon
Editor's Rating: 3.6/5.0
Are you just starting to nurture your first garden and don't want to mess anything up? Then give the EasyBloom 1000 plant sensor a shot! This beginner-friendly and cute sensor supplies all the data you need to make an informed decision on plant care within 24 hours. It has a large database of plants, a well-designed web interface, and costs just above $30.
Overview of Features
The EasyBloom is a smart plant sensor which measures light levels, the temperature, and humidity to give you an accurate estimate on how to improve plant care. It is made from two separate parts. Its top is shaped like a green flower and discretely houses a light sensor at the center. A power button is located under the light sensor and is the EasyBloom's only physical control. This top part has a USB which attaches to your computer to upload gathered data. The bottom part houses the humidity & temperature sensors and sticks into the ground via two prongs.
You need to let the EasyBloom gather information for 24 hours to get accurate results. Once that period has elapsed, you can take the top part out and plug the USB in, which will automatically open the EasyBloom's web interface. This lets you see the measurements and compare them with an online plant database. The database categorizes plants by the type of soil they should be planted in their blooming season, the color of their flowers etc. It is easy to find the plants you're monitoring and get a report on whether they're thriving or not.
You can use the EasyBloom in three modes. Monitor mode keeps track of all measured statistics and gives you an assessment of the plant's well being. Water mode lets you know whether your plants are getting enough water. In this mode, EasyBloom should be placed in the soil shortly after watering. If it beeps, you'll need to add more. Finally, recommendation mode is used together with the database to recommend which plants you should be planting based on the conditions in your area.
Are There Drawbacks?
There's no way of keeping track of EasyBloom's data. Its latest findings will be erased as soon as you take the USB out and there's no option of saving it to a disk. Sometimes the sensor fails to sync with the webpage. Since you can't save the data, you'll need to repeat an entire measuring cycle to try again.


Tech Specs
Dimensions: 3.5 x 1 x 11 in
Weight: 1 lbs.
Measures: Light level, temperature, soil moisture
The Pros
Easy to set up & use
Intuitive web interface
Extensive plant database that's easy to navigate
Affordable
The Cons
Doesn't let you save gathered data
Intermittent connection issues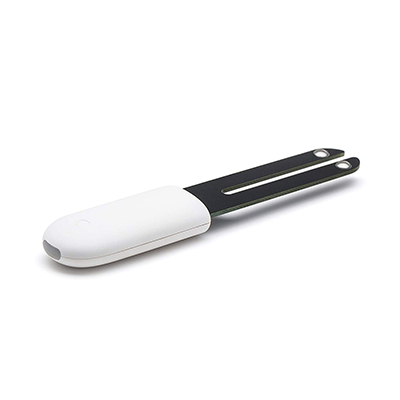 View on Amazon
Editor's Rating: 4.0/5.0
A plant sensor isn't the first thing that comes to mind when you think of renowned cellphone manufacturer Xiaomi. Nevertheless, they've created an affordable and accurate plant monitor for your potted plant needs. It is straightforward to set up, has a minimalistic yet functional companion app, and the measurements it provides let you take concrete steps to improve the health of your plants.
Overview of Features
The Flower Care Smart Monitor is a small device consisting of a plain white plastic top which houses the batteries and a fork which you plant into the soil. It is powered by a supplied coin cell battery that lasts for a year. The monitor measures light, moisture, temperature, and fertility levels. It is important that you plunge the prongs firmly into the soil since moisture and fertility accuracy depend on impedance and conductivity measurements respectively. These will be accurate only if the small metal buttons on the prong tips are completely covered in soil.
You download the app either by scanning a QR code on the sensor or searching for "Flower Care" on your phone's app store. It's enough to turn Bluetooth on and place the phone in range for the pairing to succeed. After a few firmware updates, you'll be ready to select your plant from a comprehensive list. It doesn't take the sensor long to sync with the app and start displaying readings.
The app will tell you the general state of your plants based on your earlier selection and offer suggestions on how to improve their state. You can view daily and weekly reports which detail all four measurements in bar graph form so it's easy to review trends and take action. The battery's life is also displayed in percentage points so you can replace it in time.
What's Bad About It?
The Flower Care Smart Monitor suffers from frequent connection issues. It will refuse to sync with the app for no apparent reason. Luckily, the data it records is stored on the device itself and can be transmitted when the connection is eventually established. The app only serves as a monitoring tool and doesn't send any messages or warnings when the moisture or humidity levels are low.


Tech Specs
Dimensions: 4.7 x 1 x 0.5 in
Weight: 0.6 oz.
Measures: Light, temperature, soil moisture, fertilizer level
The Pros
Great value for the money
Long-lasting battery
Good companion app
Measures soil fertility
The Cons
Suffers from frequent connection issues
App doesn't notify you to take action if data is alarming