Top 10 Apps You Should Get for Your Smartwatch
3D Insider is ad supported and earns money from clicks, commissions from sales, and other ways.
Wearables appear to be the next forefront of personal devices. From smartwatches to fitness trackers, these wearable devices have brought about an unprecedented level of convenience and accessibility. As of the end of 2018, about 350 million wearable devices were in use worldwide. It really is only a matter of time before wearable devices become as common as smartphones.
Just like smartphones, users can customize the smartwatch experience by installing apps of their own choosing. Some of these apps are better ore more useful than others. Check out our picks of the best apps for smartwatches.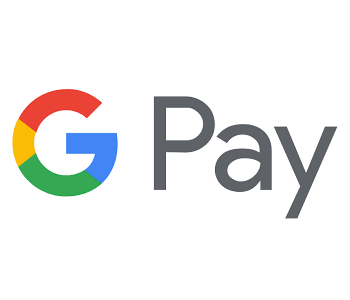 If your smartwatch has an NFC feature, then Google Pay is an essential app for you. Google Pay lets you connect your credit or debit card or your PayPal account to your device, allowing you to make payments using just your smartwatch. With multiple layers of account security, you don't need to worry about your bank details getting compromised or shared with merchants.
Google Pay and smartwatches are just a perfect match that makes mobile payments as convenient as ever. If your friends also have Google Pay, you can use the app to send money or split bills. You can even save event tickets or boarding passes on the app, so you no longer need to carry printed copies around.
Google Pay is certainly one of the best apps for improving your quality of life. The idea of mobile payments may still seem disquieting to some, but this is pretty much where technology and society are headed. Why not be ahead of the curve?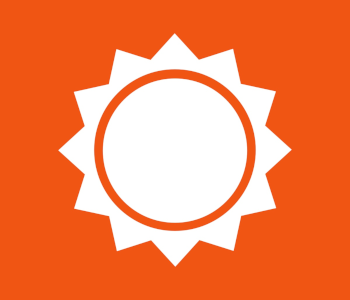 Practically everybody has already used Accuweather in some form, so it's not surprising to say how useful it would be to have the app installed in your smartwatch. Accuweather is the most popular weather forecast platform, allowing you to avoid natural disasters or simply to plan what you're going to wear on your daily commute.
Accuweather works remarkably well with smartwatches. The app uses the compact display of a smartwatch to show a brief summary of all the information you need, including the highs and lows of the temperature for that day. The RealFeel Temperature is one of the best features of Accuweather, letting you know about how the combination of temperature, humidity, and wind will feel once you step outside.
This is one of the most essential apps for everyday life. Having it in your smartwatch means that its data is now more accessible to you as ever – no more looking at your phone just to see if it's going to rain or if you should ditch that coat.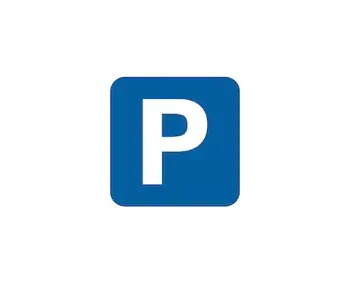 Parking is one of the biggest disadvantages of driving a car. Aside from regularly forgetting where you parked your car, you can even find yourself receiving a ticket because you lost track of how much time you've spent parked in a spot. This is the problem that the ParKing app can solve if you install it in your smartwatch.
ParKing has two mechanisms for marking where you park your car. You can manually set the parking location using a single button function on your smartwatch. If your car has Bluetooth, you can also set the app to mark a location whenever you walk away from your car, therefore disconnecting the Bluetooth of your car from your smartwatch.
The app will automatically track your movement so that it can guide you back to your parking spot. In case you park underground or in any area with no GPS reception, you can opt to leave a text or image note to help you remember where you parked. You can also program the app to send a reminder in case your limited parking time is almost over.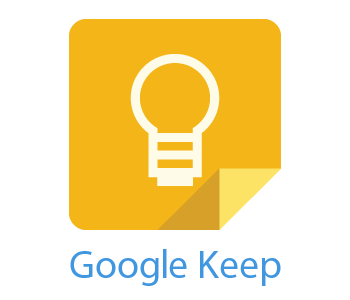 Note-taking is one aspect of life that has been massively improved by the use of mobile devices. It's convenient enough to do on smartphones, but can you imagine jotting down notes on just your smartwatch? This is a whole new level of accessibility, and Google Keep is one of the best apps for this purpose.
Taking down notes is a simple as saying the "OK, Google" command and telling it to "take down a note" or "add to the to-do list." All notes and lists are synced in your Google account so that your stray thought can be recalled later on in the comfort of your computer.
The best thing about Google Keep is that you can easily check the lists you've made without having to pull out your phone constantly. If you've tried grocery shopping with your phone on your hand, then you'll know much easier it is to just look at your smartwatch. How about keeping notes for that big meeting with your boss? With all your notes conveniently displayed on your smartwatch, you're going to sound like the smartest man in the room.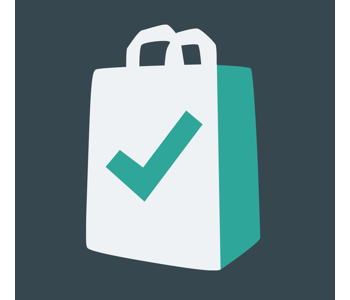 If you've ever done grocery shopping for a household regularly, then you know how efficient the whole activity is when you bring a shopping list. More than making sure that you don't forget anything, a shopping list keeps your shopping trip streamlined.
The Bring app combines the need to make a shopping list with the convenience and accessibility of your smartwatch. Adding items to your Bring shopping list is as easy as making voice commands to your virtual assistant of choice. If your household has many members, you can use Bring to collaborate and come up with a consolidated shopping list. You can also let other members of your household know if you're going out on a shopping trip.
Bring is compatible with several recipe platforms that will let you import the ingredients for a recipe directly to your shopping list. In case you forget something, Bring has an ability for "learning" your usual items and making suggestions. The user interface of Bring is among one of the best out of any shopping list apps, making the whole experience fun and easy.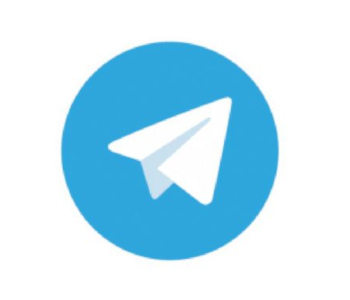 There are about half a dozen instant messaging apps widely used all over the world today, but we're sticking with the most elegant option we can find. Telegram strips down all the noise from other fancy messaging apps, coming up with a platform that's professional-looking, fast, and still fun when needed.
The beauty of Telegram is in its simplicity. Its interface isn't flashy but gets the job done. Telegram has no limits on the size of files that you can send, as everything sent on the platform is stored in their cloud servers. It supports group chats up to 200,000 members without feeling bogged down. Moreover, the developers behind Telegram have promised that it will remain ad-free.
Telegram on your smartwatch lets you see messages as they come without having to check on your phone every now and then. The smartwatch interface also lets you send voice and text messages, although typing on a smartwatch will always feel awkward at best.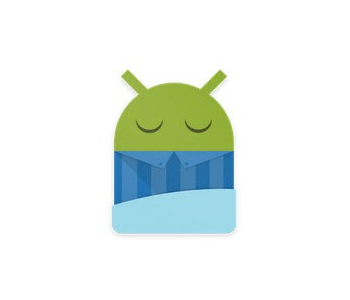 The array of sensors in smartwatches has proven to be very useful in tracking fitness goals. The Sleep as Android app uses these sensors in a different way to track sleep cycles, thus giving you the data to help you improve your sleeping patterns. For every night you put on Sleep as Android, the app will assess your sleep quality via the Sleep Score which consolidates data such as the duration of your sleep, length of deep sleep, irregularity and % snoring.
Aside from sleep tracking, the app also has features that are designed to help you go to sleep. These including the playback of relaxing nature sounds and smart control of Philips Hue lightbulbs.
Sleep as Android also doubles as an excellent alarm clock app. Instead of the irritating tones of the usual alarms, the app opts for gentle nature sound alarms or a selection of songs from your Spotify or Google Music playlists. The app also uses a variety of verification methods to make sure that you don't oversleep, such as math problems, phone shaking, or an NFC tag.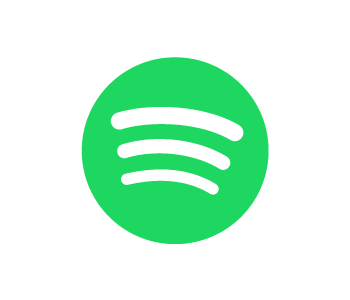 Again, Spotify is one of those apps that everyone's probably heard off. The top music streaming service today, Spotify had around 270 million users as of the end of 2019. With Spotify on your smartwatch, you can carry its market-leading quality and content in a form that's even more convenient than your smartphone.
All the best features of Spotify that have made it popular can be found in its smartwatch version. The app allows you to build your own playlist or choose from any of the carefully curated playlists with songs taken from different artists or genres. Whether you're on the drive to work or chilling out on a Saturday morning, Spotify will probably have the perfect playlist for you.
A really nifty ability of the app is that it "learns" from the music that you play, coming up with suggestions that are along the same lines as your favorite songs. This can lead to the discovery of a new artist or a song that you've never heard of before. With your smartwatch, you can conveniently skip tracks, pause or start playback, or adjust the playback volume using simple gesture controls.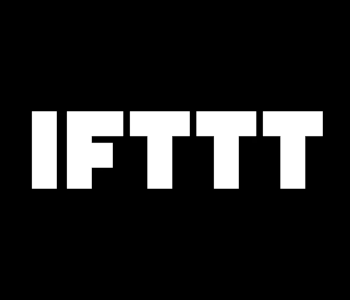 The IFTTT app doesn't actually do anything by itself. Instead, it commands other apps to do their thing using the usual "if this, then that" command. Despite this seemingly limited capability, this could end up being one of the most powerful apps in your smartwatch.
Have you ever wanted to receive a weather update automatically every 7 AM? Or wished that you could let your whole family know whenever you dropped by the nearby grocery? Perhaps you want your smart lights and thermostat to activate automatically once you arrive from work? All of that can be done using the IFTTT app.
There are literally thousands of use cases for this simple app, although it may take some time before you can realize its full potential. Beginners can stick to the app's recommendation list just to learn the ropes. The app has an active online community and a platform where users can develop their own use cases.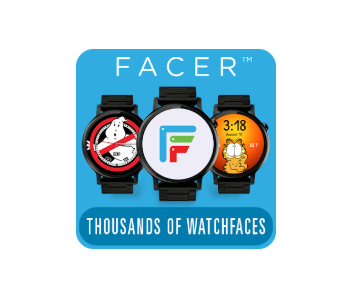 One of the few apps that are designed specifically for smartwatches, the Facer Watch Faces app lets you change up the face of your smartwatch to something more elegant, classic, or quirky. With more than 100,000 (both free and premium) options, you'll almost certainly not run out of options.
While the respective marketplaces for smartwatch brands also offer watch face options, the Facer app simply has a lot more designs to offer. The app even allows you to design your own watch face, although this feature is locked behind the app's premium version.
The app has designs based on movies, TV shows, and various aspects of pop culture. There's also a huge font collection and several layout options for date and time. Basically, the app offers enough customization options for you to make your smartwatch look as personalized as possible.
Final thoughts
Smartwatches bring a whole new level of portability and accessibility to smart devices. These wearables are almost as capable as the usual smartphones and have a whole library of apps that enhance how they can help you with your daily life.
Any of the apps we've featured here can be very useful. You'll notice that most of these apps are the same ones people already use on their smartphones. However, there's just something about having them on a smartwatch. It certainly feels like we're already living in the future.