Is A Solidworks Certification Worth It?
3D Insider is ad supported and earns money from clicks, commissions from sales, and other ways.
At this point, it's safe to say that Computer Aided Design (CAD) has managed to be a standard industrial design platform that will last decades into the future. The technical skill of creating 3D designs in CAD is still highly sought after. With more and more professionals learning industrial design, the market for this skill has become more competitive than ever.
With more than 3 million sales, Solidworks is considered one of the most popular CAD software platforms. If you're trying to stand out in today's market, then proving that you're more skilled than other candidates is essential. Fortunately, you can get a certification for Solidworks which is documentary evidence of your skill and experience.
What is a Solidworks Certification?
A Solidworks Certification can be used is a piece of documentation that can be used as proof of your level of proficiency with the Solidworks CAD platform. There are three levels of Solidworks Certification, each one requiring a more complex set of skills than the previous. You will also need to have the lower ranked certification to be eligible to apply for the next one. To illustrate a point, these are the three levels of certification:
Level one – Certified Solidworks Associate (CSWA)
Level two – Certified Solidworks Professional (CSWP)
Level three – Certified Solidworks Expert (CSWE)
The level one certification can be earned by passing a certification test that covers the fundamental design principles and is typically mandated for university students who take CAD-related courses. Earning a level two certification is a little more involved, requiring a demonstration of functional knowledge of creating and editing fully parametric parts and assemblies.
The highest level of certification involves five advanced topic exams, of which you need to take and pass at least four. Once you have passed the four topic-specific exams, you will then need to take another comprehensive test to finally earn the level three certification.
Earning a Solidworks Certification, particularly the highest-level version, basically involves a gauntlet of tests designed to assess your level of knowledge and proficiency with the platform. As a testament to the difficulty of the process, the level three certification has only been earned by a little more than 2000 people as of 2019.
How much does the certification cost?
As a professional certification system, it's not surprising that getting a Solidworks Certification involves significant financial investment. At the bare minimum, you'll need to pay a fee to take the test at each level of certification. The associated costs at each level are summarized below:
| Certification Level | Cost |
| --- | --- |
| Level 1 – CSWA | $99 |
| Level 2 – CSWP | $99 |
| Level 3 – CSWE (Topic exams x 4) | $80 |
| Level 3 – CSWE (Comprehensive exam) | $145 |
Based purely on the fees required for each test, you will need to spend at least $423 plus an inordinate length of time to build your skills to earn a Level 3 certification. This does not include the costs of taking a paid training course. While purely optional, a training course will certainly improve your chances of passing the test at each stage. Take note that success at each level is not guaranteed – only about two-thirds of test-takers pass the Level 1 certification test.
Fortunately, online training courses do not need to be exorbitantly expensive. This CSWA training course in Udemy only costs $12.99 for a limited time. Those who are preparing for CSWP certification can instead take this training course which also only costs $12.99 for a limited time.
When you factor in the costs of training or education, a total cost of $500 would be a reasonable estimation of just how much you can expect to spend to earn the highest level of Solidworks certification. We can then move on to the task of answering the ultimate question – do the benefits of Solidworks Certification justify the cost of getting one?
What are the benefits of getting a Solidworks Certification?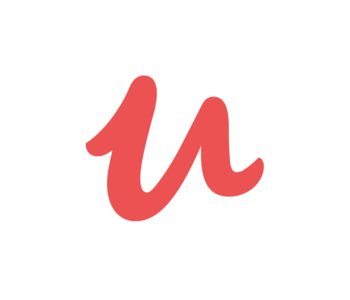 Given the significant costs of getting Solidworks Certification, what are the advantages of getting one anyway? Do these benefits provide enough value to the piece of document you earn after taking the certification tests?
Let us preface this discussion by saying that your level of skill in Solidworks matters much more than the certification. Ideally, this factor is assessed during the certification process. However, there are also a lot of long-time professionals that have been able to amass years of experience without any certification.
The certifications also are not the absolute gauge of one's skill. As difficult as the tests may be, there are a lot of design skills that go beyond what the tests require. If you're still relatively new to the industry, you need to avoid the pitfall of thinking that you have learned everything you need to learn just because you have earned the certification.
That being said, coming into a job application with a Solidworks Certification still provides a lot of advantages, such as the following:
1. Useful if you're looking for your first job
If you're fresh to the industry, that would mean coming up with a lot of other candidates who also have minimal experience. Without much of a portfolio to speak of, certification would be a great way to stand out in a pool of candidates. This also takes into the regard that companies may automated means of screening candidates for a position so that only those who have certifications can make it to an interview.
All this says is that the certification can be your foot in the door. However, it's not going to be your ticket to get in. Your design skills and problem-solving skills will likely be tested once you get interviewed.
2. Serves as documented proof of your skill
It can be easy for anyone to claim that they "know" how to use Solidworks in their resume or during the interview. However, having a certification is actual, physical proof that you have the skills to back up your words.
For this reason, there are a lot of job openings that only accept candidates who have certifications – because they would rather not waste the time of hiring managers interviewing candidates who say that they know how to use Solidworks but pretty much just learned from follow-me tutorials and YouTube videos. In a way, a Solidworks Certification is the easiest way for you to legitimize your skills in the eyes of employers.
3. You get an invite to the annual Solidworks World / 3DEXPERIENCE World
All certificate holders with at least CSWP level receive an invite to the annual Solidworks conference, which was just rebranded as the 3DEXPERIENCE World for the year 2020. This is a multi-day conference that gathers Solidworks professionals and certificates to take part in a series of talks and technical sessions. Aside from the opportunity to learn and network, this event also provides good food, drinks, and entertainment.
Is it worth it?
Before we get into the discussion of the merit of getting a Solidworks certificate, we have to put into context its value, especially relative to skill and experience. For just about every single hiring manager, lead engineer, or project manager, skill and experience will almost always trump a certification. A certification is a piece of paper that is only as good as the skills of the person who holds it.
That being said, we also think that holding a Solidworks certification is never a bad thing. Even with the somewhat steep costs, working towards a Solidworks certification is worth it given the following scenarios:
1. After graduating from a course that teaches CAD
If you just graduated from university with a course that incorporates CAD education, then just about everyone in your graduating batch may claim to know how to use Solidworks. This becomes a problem if you're applying for your first job – you could be up against hundreds of others who can lay claim to having the same set of skills. Going for a Solidworks certification is a great way to stand out from all these other candidates.
2. As a skill-enhancing tool
The mistake of many designers is that they go for the certification just for the sake of earning it and using it as a negotiation tool when applying for jobs. However, it's more beneficial in the long run to use the certification process as a springboard for a continuous process of skill enhancement. Building up your proficiency only up to the point where you're good enough to earn a Solidworks certification can be one of the worst things you can do for your industrial design career.
3. To stack the deck in your favor
As we've said, the market for industrial designers is as competitive as ever. Whether you're looking for a new job or trying to earn a promotion in your current company, having a literal list of certifications under your qualifications will always earn you points towards your favor. Again this comes with the usual caveat- skills will always be more valuable than any certification.
Final thoughts
Solidworks has been an industry standard long enough for so many people to claim that they know how to use it. With such a firm standing in the field of industrial 3D design, Solidworks has come up with their own certification standards as proof of the level of proficiency of users with their software. The certification process can be fairly difficult and can run you up several hundred dollars.
While certification in Solidworks is great for getting your foot in the door as a new industrial designer, it does not replace problem-solving skills and knowledge of design fundamentals. There are even companies that do not use Solidworks, opting instead for proprietary CAD software platforms. At the end of the day, a truly skilled designer will not rely on just the Solidworks platform – they should be able to learn and adapt to different ways of doing things if their skills are grounded in the fundamentals.