Sonos Speaker Black Friday 2019 Deals (Beam and PlayBeam Soundbar)
3D Insider is ad supported and earns money from clicks, commissions from sales, and other ways.
American consumer electronics company Sonos offers the ultimate wireless home sound system to fill your home with brilliant sound. They have smart, connected speaker systems for all types of people and all kinds of environments. They take minutes to set up and connect with other Sonos speakers for more immersive entertainment.
This Black Friday, enjoy clear, detailed sound all around you with the best deals from your favorite stores. Surely, there's a Sonos multiroom product to suit you.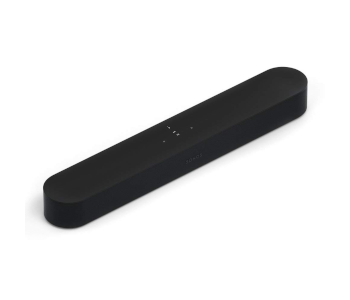 SONOS BEAM – SMART TV SOUND BAR WITH AMAZON ALEXA BUILT-IN
Original Price: $399
Black Friday Price: $299
The Sonos Beam is a compact soundbar for your TV, music, and more. It plays everything that matters to you and allows you to listen in your own way. It is also easy to use. The setup takes minutes. You can even connect it to other Sonos speakers in different rooms to create a home sound system that brings everyone together.
Black Friday deals give you as much as $100 off this specially tuned soundbar. Enjoy the brilliant sound and hands-free control for the ultimate home sound system experience. The Smart TV soundbar is also Alexa-enabled, so you can play music, set alarms, and check the news hands-free.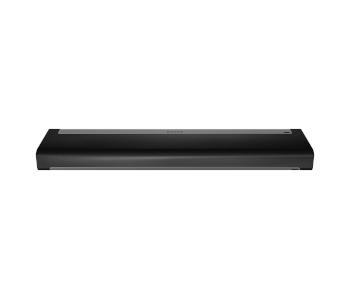 SONOS – PLAYBAR SOUNDBAR WIRELESS SPEAKER
Original Price: $699
Black Friday Price: $529
The Sonos Playbar is a mountable wireless speaker for TV, movies, music, and more. Specially-tuned by Oscar-winning engineers, the soundbar emphasizes the tone of the human voice, so you can follow the story. It also automatically tunes itself to bring you the best possible sound.
You can also connect the Playbar with other Sonos speakers to fill your home with a clear, detailed sound. It delivers crisp dialogue and impressive bass from wall to wall. This Black Friday, hear every word clearly and save over $100 with the Sonos Playbar.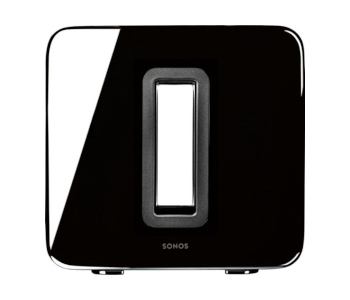 SONOS SUB – THE WIRELESS SUBWOOFER FOR DEEP BASS
Original Price: $699
Black Friday Price: $559
The Sonos Sub is an impressive wireless subwoofer that delivers pure bass with zero rattles, buzz, and vibration. You can place it anywhere to enhance your listening experience. You can also connect it with your Sonos Beam, Playbar, or Playbase to add dimension to your home theater.
Hear and feel the difference when you add the Sub to your home sound system. Get it this Black Friday to save over $100.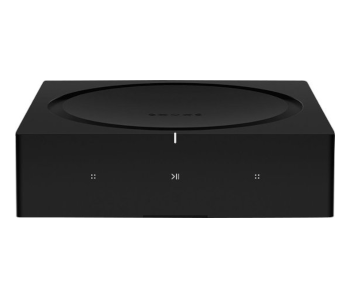 SONOS AMP – THE VERSATILE AMPLIFIER FOR POWERING ALL YOUR ENTERTAINMENT
Original Price: $599
Black Friday Price: $479
The Sonos Amp is a versatile amplifier that powers all your entertainment. It connects to everything, from your turntable to your wired speakers. You can even use it with outdoor speakers and expand your Sonos speakers to your backyard. Furthermore, the amp features a rack-mountable design to optimize airflow and heat management.
This Black Friday, get brilliant sound without compromising your space or home design with the Sonos Amp. It amplifies your TV experience, as well as your video games.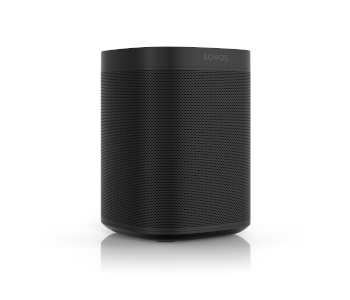 SONOS ONE (GEN 1) – VOICE CONTROLLED SMART SPEAKER WITH AMAZON ALEXA BUILT-IN
Original Price: $199
Black Friday Price: $169
The Sonos One is the 1st Gen smart speaker for music lovers. It fits almost everywhere, to the wall, over the ceiling, or on the floor. It also has a built-in Alexa for easy-to-use service and hands-free control. You can ask Amazon assistant to turn up the volume, set the time, manage your devices, and even check the weather and traffic.
Designed to be humidity-resistant, the Sonos One streams music in your bathroom and outdoor patio. It features Trueplay speaker tuning for the best sound and an illuminated LED light indicator to ensure no one is listening when you want complete privacy. Furthermore, you can connect two Sonos Ones for instant stereo sound.
If you want superior sound, the voice-controlled speaker is on sale this Black Friday. Get as much as $30 discount on Amazon.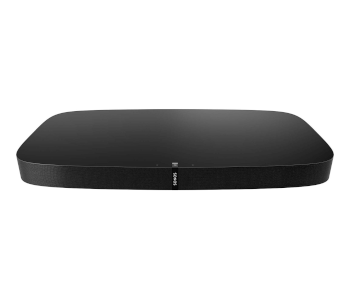 SONOS PLAYBASE – SLEEK SOUNDBASE FOR TV, MOVIES, MUSIC, AND MORE
Original Price: $699
Black Friday Price: $559
The Sonos Playbase is a sleek sound base for your movies, music, and more. It works well with any home theater system as it practically disappears beneath your TV. It also features ten amplified speaker drivers that deliver crystal clear whispers and deep booms. Furthermore, you can stream directly from your iPad or iPhone. You can even ask Siri to play your Apple Music.
Purchase the Sonos Playbase this Black Friday to jumpstart your ultimate home theater experience. Save as much as $140 and get ready for uninterrupted wireless streaming.