6 Best Sony a7 Flashes in 2020
3D Insider is ad supported and earns money from clicks, commissions from sales, and other ways.
Sony's excellent series of a7 mirrorless cameras has three iterations and several offshoots, all of which lack an internal flash. That's a smart move since it frees up space for a larger viewfinder and more sophisticated electronics. An external flash has many benefits, though, which is why you'll want to get one eventually.
Flashes let you exercise much more control over the lighting in your images. They can brighten far-away subjects, act as fill lights that soften harsh shadows or change the angle of light to change the scene's atmosphere. Using them with diffusers introduces softer light or even differently-colored illumination that adds character and shows off your unique style.
Here are the six best Sony a7 flashes you'll want to examine more closely. All of them are built to exacting standards, work well alone or as part of a complex lighting system, and have a tangible impact on your photos' quality. Check out their specs, read the reviews, and choose a flash that will bring out your camera's best.
Budget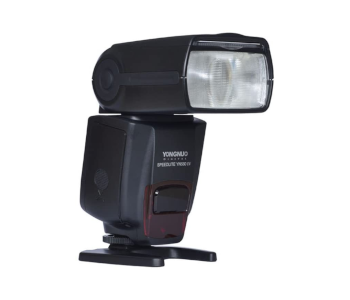 Yongnuo YN560-IV
4.1/5.0
Guide distance: 190.3'
Power range: 1/1 to 1/128
Extensive multi-flash setup options.
Check Amazon
Best Value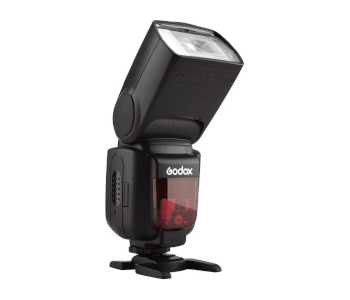 Godox Thinklite TTL HSS TT685S
4.5/5.0
Guide distance: 196.9'
Power range: 1/1 to 1/128
Large LCD screen and intuitive controls.
Check Amazon
Top Pick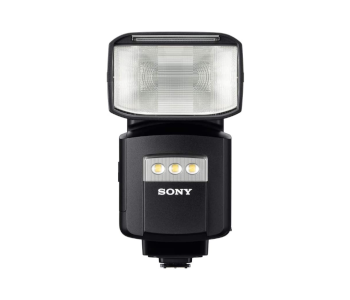 Sony HVL-F60RM
4.8/5.0
Guide distance: 196.7'
Power range: 1/1 to 1/256
Easy to pair with multiple other flashes.
Check Amazon
Sony a7 Flashes Comparison Table
1. Best Overall – Sony HVL-F60RM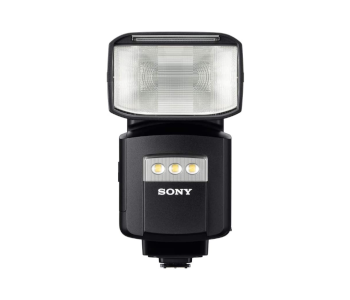 View on Amazon
Editor's Rating: 4.8/5
The HVL-F60RM is Sony's flagship flash and an ideal fit for your a7 or a7R camera. It sports superior build quality, fast continuous flash speeds that match your camera's burst, and it works wirelessly with other units to achieve impeccable lighting setups wherever you're shooting. It's more expensive than other models on review, but the reliability and convenience a Sony original brings are well worth the investment.
Overview of Features
The first thing you'll notice if you own the HVL-F60M is how lighter the RM version is. Its shell is made from quality plastic and resistant to moisture, so don't be afraid of shooting near fountains or on the beach. The older model was also prone to overheating, while the HVL-F60RM's software and hardware have been updated to minimize it.
Quick Shift Bounce allows the flash to tilt sideways 90 degrees and rotate up or down 150 and 5 degrees, respectively. This lets you reposition it in seconds or bounce light from the ceiling without needing to reposition.
The physical controls are laid out logically and easy to handle, while the menus are some of the most intuitive we've seen. Reaching any setting takes no more than 3-4 presses, ensuring speedy setup in situations when time is crucial. Pairing the HVL-F60RM is easy as well. It can act as either the command unit or receiver in a wireless configuration involving fifteen flashes in three groups.
A guide distance of 196 feet provides ample room for good exposure regardless of aperture, and fast recycling times mean the HVL-F60RM is ready for more even after intense use. It's powered by four AA batteries that average 200 flashes. You also might want to consider the external battery pack. It takes eight AAs, brings the flash court up to 600, and reduces max recycling times to just 0.6 seconds at full power.
What We Didn't Like
The HVL-F60RM is expensive and becomes even more so if you go for the external battery pack. It can also be annoying to use wirelessly since there's no way to store its relationships with other flashes. You'll have to re-pair every flash if you change the commander.
Tech Specs
Dimensions: 3.1 x 5.5 x 4.1"
Weight: 15 oz
Coverage: 24 to 105 mm
Guide distance: 196.7'
Recycle time: 0.1 to 1.7 seconds
Power range: 1/1 to 1/256
Pros
Excellent build quality and overheating protection
Has quick recycle times and matches an a7's burst speed
Easy to pair with multiple other flashes
Sideways swivel offers greater control
Cons
Expensive
Can't memorize its place in a multi-flash configuration
2. Best Value – Godox Thinklite TTL HSS TT685S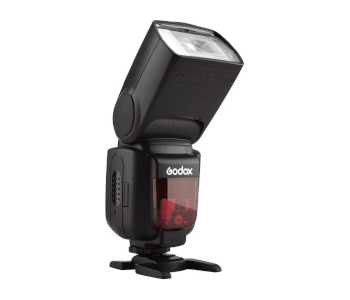 View on Amazon
Editor's Rating: 4.5/5
Third-party flashes have never been so competitive, and Godox leads the pack not just as an excellent Sony alternative. The Thinklite TTL HSS TT685S is a versatile and powerful flash that's easy to set up and pair, supports multiple shooting modes, and has a straightforward control scheme even newbies won't have a hard time handling. Best of all, it's available at an attractive price.
Overview of Features
You can get four Thinklite TTL HSS TT685S flashes for the price of one of Sony's high-end units, but that doesn't mean the build quality is bad. The flash feels solidly built and has excellent heat dissipation thanks to strategically-placed vents and a single-file battery compartment. You can rotate it 360 degrees as well as swivel up and down by 90 and 7 degrees. Attaching the flash to your a7's hotshoe is easy, as is sliding out the catch light panel.
Godox has equipped the Thinklite TTL HSS TT685S with a large backlit LCD to make viewing in different conditions and low light easier. It also has a traditional on/off switch instead of a button. That's a big plus since you always know whether the flash is on or not. There are buttons for changing the flash and pairing modes, while another button on the bottom left glows red to let you know the flash is on and acts as a test light.
The Thinklite TTL HSS TT685S supports through-the-lens shooting, meaning it will sync with your a7 and determine speed and strength automatically. You can always shift to manual mode and adjust its power from 1 to 128 in 0.3-stop increments. The flash can act as an on-camera master or become part of a multi-flash setup through 2.4GHz radio. It supports second curtain sync and will fire towards the end of a long exposure for more striking results.
What's Bad About It?
The Thinklite TTL HSS TT685S has a catch pin that digs into the camera's hotshoe and makes removing the unit harder than it should. Be careful not to apply too much force as that might damage it. The flash will sometimes refuse to fire if it's set up as a slave. This happens rarely but can cost you a properly exposed photo when it does.
Tech Specs
Dimensions: 2.5 x 7.5 x 3"
Weight: 14.5 oz
Coverage: 20 to 200 mm
Guide distance: 196.9'
Flash duration: 1/300 to 1/20,000 second
Recycle time: 0.1 to 2.6 seconds
Power range: 1/1 to 1/128
Pros
Excellent value for the money
Solid overheating protection
Works well alone or with other third-party flashes
Large LCD screen and intuitive controls
Cons
Sometimes fails to fire when in slave mode
Can be hard to remove from hotshoe mount
3. Sony HVL-F45RM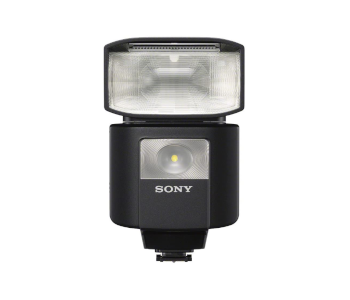 View on Amazon
Editor's Rating: 4.6/5
Do you like the HVL-F60RM's feature set but don't want to pay its asking price? In that case, you should turn to Sony's less powerful but equally competent model, the HVL-F45RM. It's small and sleek but as easy to use as the more expensive flash. It's built to last and works wirelessly with other Sony flashes without a hitch.
Overview of Features
The HVL-F45RM looks like a scaled-down version of our top pick, a smaller LED and squatter flash unit being the only outward differences. The flash is robust and well made. It snaps onto an a7 camera's hotshoe and has a safety switch that locks it into place with a satisfying click. This model can't rotate the flash head sideways, but it supports 180 degrees of rotation in either side and tilts up or down the same as the HVL-F60RM.
You'll find the HVL-F45RM's controls are easy to use. A three-way switch turns it on or off and also has a lock position that prevents you from accidentally changing settings. You access most settings from the directional pad. It lets you choose between manual, TTL, multi, and group modes. You can use the dial to adjust flash power and the brightness of the LED. Both shine with a neutral temperature of 5500 degrees Kelvin.
The HVL-F45RM 's maximum guide distance is 50 feet shorter than that of its sibling, so you'll either have to use it at close range or limit the aperture to wider numbers. The flash works flawlessly as either a commander or receiver unit for other new Sony flashes and will control third-party alternatives if you get the receiver separately. Unlike the HVL-F60RM, it has two preset save slots that store the flash's role in a multi-flash setup.
Are There Drawbacks?
The HVL-F45RM has slower recycle times than the HVL-F60RM, and it takes fewer continuous bursts for it to slow down. It's not a cheap flash, so we're sad to see that Quick Shift Bounce isn't an option.
Tech Specs
Dimensions: 2.7 x 4.5 x 3.5"
Weight: 11.2 oz
Coverage: 24 to 105 mm
Guide distance: 147.6'
Flash duration: 1/600 second
Recycle time: 0.1 to 2.5 seconds
Power range: 1/1 to 1/128
Pros
Has most of the HVL-F60RM's features at a better price
Excellent build quality
Two memory slots for multi-flash setups
Works well as either wireless commander re receiver
Cons
No Quick Shift Bounce
Slows down after only a few shots
4. Nissin i40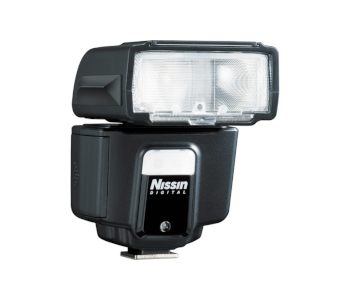 View on B&H
Editor's Rating: 4.4/5
The i40 from Nissin is a compact third-party flash that doesn't skimp out on brightness or user options. It has only a handful of physical controls that are simple to learn, works flawlessly whether in manual or TTL modes, and can take its cue from other flashes when acting as a secondary flash wirelessly. You can even use it as a video light thanks to two LEDs found under the flash head.
Overview of Features
We love how the i40 blends a small frame with lots of clever features. It has a quick-release catch that lets you attach or remove it from the hotshoe in seconds. Most of the flash's body is reserved for the battery compartment with room for four AA cells.
The I40's body moves 180 degrees to the left and right, while the head can only tilt 90 degrees upward in five steps. A diffuse filter and reflection card slide out from its top to give you more even lighting for macro shots or focus the output onto subjects better when you're doing portrait photos.
The physical controls are simplistic but do a thorough job. There's a power button, the main control dial, and the adjustment dial. Each is flanked with an LED. The one next to the ON button changes color depending on the manual zoom level. The LED next to the command dial blinks if you're using HSS. The mode dial has positions for TTL, manual, slave, remote, and the video light. The adjustment dial changes function depending on the control dial's setting and adjust the flash's video light brightness or power.
The i40 performs well out in the field. It's a smaller flash that requires you to get close to subjects. However, the i40 fires every time, whether it's on your a7 or controlled remotely. You can sync it with the shutter for exposures as short as 1/8000 of a second or make on-the-fly adjustments in TTL mode.
What We Didn't Like
The i40 has a high max recycling time, which it reaches quickly. Using it with other flashes can be tricky, especially during outdoor shoots. The i40's sensor needs to pick up the light from another flash, which it can't do if the surroundings are bright. It needs to be placed close to other flashes even if the lighting is favorable.
Tech Specs
Dimensions: 3.3 x 2.4 x 3.3"
Weight: 7.2 oz
Coverage: 24 to 105 mm
Guide distance: 131.2'
Flash duration: 1/800 to 1/20,000 second
Recycle time: 0.1 to 4 seconds
Power range: 1/1 to 1/256
Pros
Compact and portable
Simple two-dial controls save battery and make for quick and precise adjustments
Has useful video light
Easy to mount and release
Cons
Needs to be close to other flashes and in dim light to fire properly when in slave mode
Slow recycle times
5. Godox TT350S Mini Thinklite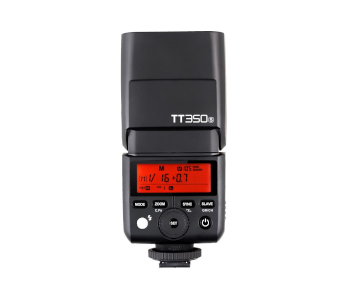 View on Amazon
Editor's Rating: 4.3/5
Next up is another smaller, less powerful alternative to one of our high-ranking picks, this time from Godox. The TT350S Mini Thinklite is designed for run and gun shooters who need to supplement their a7 with a lightweight yet reliable light source. It's easy to use, can control a multitude of other Godox products, and supports industry standards like TTL and HSS.
Overview of Features
The TT350S Mini Thinklite is much smaller than Godox's other flash. It's also the thinnest model on review thanks to a battery compartment that holds only two AAs. That doesn't stop it from delivering an impressive 210 flashes per pack. A bounce card is built-in and useful when the ceiling is too high up. You can rotate the flash 270 degrees and tilt it from -7 to 90 degrees.
The LCD is much smaller than on our value pick, and there are fewer buttons. Still, you'll be able to switch between modes or assign the TT350S Mini Thinklite as a master or slave in no time. The light-up test button is the same, and there's an orange backlight that makes using the flash more convenient when you're shooting in poorly-lit conditions like venues and churches.
The TT350S Mini Thinklite communicates with all Godox X-system devices, acting as either the master or a slave. These include flashes, off-camera lights, transmitters, and receivers. The flash supports 16 additional devices in three groups and is the ideal starting point to what can eventually become a complete lighting system for elaborate scenes.
What's Bad About It?
The TT350S Mini Thinklite doesn't have the best build quality, mostly because of its plastic shoe mount. It's light enough to use one, but you'll still want to be more careful when handling it. You'll want to make manual adjustments to the TTL mode's flash strength as the TT350S Mini Thinklite tends towards overexposing and will illuminate close subjects harshly.
Tech Specs
Dimensions: 5.5 x 2.4 x 1.5"
Weight: 7.1 oz
Coverage: 24 to 105 mm
Guide distance: 118.1'
Flash duration: 1/350 to 1/20,000 second
Recycle time: 0.1 to 2.2 seconds
Power range: 1/1 to 1/128
Pros
Compact and energy-efficient
Can control other Godox flashes and lights remotely
Decent output considering its size
Cons
Plastic hotshoe mount
Tends to use brighter bursts then necessary
6. Best Budget Option – Yongnuo YN560-IV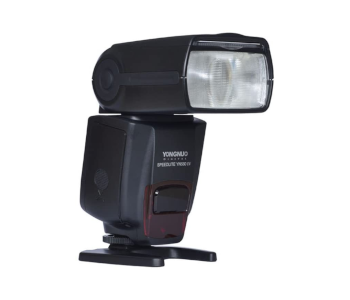 View on Amazon
Editor's Rating: 4.1/5
Our budget pick is a flash from Yongnuo aimed at experienced photographers who don't shy away from using manual mode. The YN560-IV lacks TTL and HSS but makes up for that with a robust set of controls, great build quality for the price, and excellent reach. It's a model whose quirks you need to get used to, but that's a minor inconvenience given its performance.
Overview of Features
The YN560-IV is among the larger flashes on review yet still fits an a7 camera nicely. It has a micro USB port on one side for firmware updates and a battery compartment holding four AAs on the other. A screw lock secures the flash to your camera's hotshoe, and you can rotate the body incrementally in 270 degrees. It can tilt up to bounce light off of the ceiling or downward at a seven-degree angle when you're working with close subjects positioned below the flash.
Being a manual-only flash also means that the YN560-IV offers a great deal of control. For example, it can function as a strobe on top of being an ordinary flash. The control interface lets you pick the strobe strength, duration, and number of repetitions. You'll want to read the manual carefully before use, as accessing most commands isn't straightforward.
The YN560-IV is a good flash in its own right, but it excels when paired with others. Connecting it wirelessly opens up the possibility of setting it up as either a receiver or transmitter. The latter setting lets you control 15 other flashes and cycle between three groups. S1 and S2 modes are supported too, so the flash can fire as soon as the pre-flash goes off or a moment after that.
Are There Drawbacks?
The YN560-IV's controls are convoluted and hard to understand at first, even for experienced users. You'd think that the mode button would toggle between master and slave, but it switches from manual flash to strobe instead. Some controls can only be accessed by pressing two of the four top menu buttons simultaneously. Yongnuo needs better quality control as many units have some kind of issue on arrival. Some will misfire, others won't recognize other flashes, etc. You'll likely get one that works just fine but be prepared for an inconvenient return process if you don't.
Tech Specs
Dimensions: 2.4 x 7.5 x 3.1"
Weight: 12.3 oz
Coverage: 24 to 105 mm
Guide distance: 190.3'
Flash duration: 1/200 to 1/20,000 second
Recycle time: 3 seconds
Power range: 1/1 to 1/128
Pros
Powerful and versatile flash at aa great price
Can act as a strobe
Extensive multi-flash setup options
Sturdy mount
Cons
Menu system is illogical and hard to grasp
Quality control issues