12 Best Sony a7R III Accessories in 2020
3D Insider is ad supported and earns money from clicks, commissions from sales, and other ways.
Sony's Alpha a7R III is a fantastic all-around camera with equally impressive photo and video capabilities. It's a top performer in its own right. Still, it would greatly benefit from a few choice additions designed to make your life easier and keep it running at peak efficiency levels.
Here's our choice of the twelve best a7R III accessories for supercharging your working experience. Have your camera's screen and battery last longer, keep a portable library of hundreds of RAW images, or ensure that the camera never suffers an accident.
A quality screen protector is the first thing you should get for your a7R III. One may be included with your purchase, but it's nowhere near as effective as a screen protector from Expert Shield. These are tailor-made to fit the camera's screen. On the one hand, this means there's little room for error when applying the protector. On the other, it ensures you'll forget it's there in no time.
The protector arrives sealed in a bag alongside a wipe you use on the screen first to get rid of any dust particles or fingerprints. You might not get the alignment just right the first time, but the protector doesn't leave any residue on the screen if you need to retry. It's completely invisible once applied.
Expert Shield is so confident in its product that they're offering a lifetime warranty on it. Satisfied photographers who've been using it for years gush about the protector's resistance to scratching and rainfall. Its corners don't peel off either, meaning you won't have to get a replacement every few months.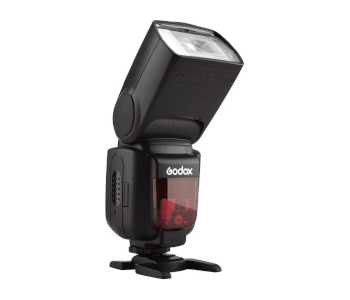 The Thinklite TTL HSS TT685S is among the most popular third-party flashes for mirrorless cameras thanks to its output, price, and versatility. It has a guide distance of 197 feet and respectable recycling times ranging from 0.1 to 2.6 seconds. You can use it alone or as part of a multi-flash setup where it acts as either master or slave and communicates with other units through wireless radio.
The flash's build quality is excellent, considering its price. You won't run into trouble with overheating as the four AAs that power it are in line, and a vent helps with heat dissipation. The body rotates 360 degrees and swivels up or down. This lets it bounce light off of the ceiling or provide optimum illumination when shooting from above.
The controls are straightforward and include a physical on/off switch so you never waste power. The Thinklite TTL HSS TT685S supports TTL and second curtain sync, meaning it won't go off if it detects a pre-flash.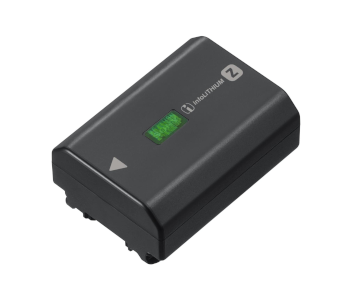 The NPFZ100 is Sony's official battery that ships with your a7R III. It has double the capacity of batteries that came with the older a7 II and a7R II models, which translates into approximately 2,000 shots or 150 – 180 minutes of video per charge. That might be enough for a casual excursion, but you will want to take spares when you're shooting on location all day.
You can recharge the NPFZ100 with the charger that comes with your camera or through USB. Doing it through the charger is quicker since it takes 2.5 hours instead of almost five hours when doing it through USB-C.
A word of warning – there are many counterfeit versions of the battery available from unsavory online sellers. If you're purchasing one from an online store, make sure it's being sold by the store directly, and not by a third party.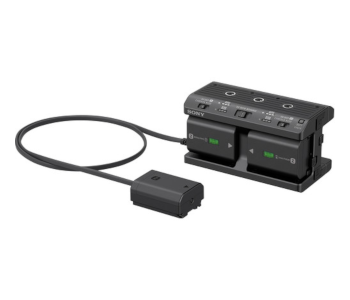 Keeping track of battery life when you're shooting video is a nuisance, especially if your a7R III is in use as a B-roll camera for long events like weddings or family gatherings. Enter the NPA-MQZ1K, a versatile if expensive charger from Sony that can do much more than top off your batteries.
Doing so is its primary function, and the NPA-MQZ1K can recharge four NPFZ100s in eight hours. Better yet, it can act as a continuous power source through the provided dummy battery that fits perfectly inside your camera and is safe to use. Alternately, you can take two of the four batteries out, cover their slots with a set of supplied protectors, and use the NPA-MQZ1K as a portable power pack.
You might also like the NP-FZ100 dual battery charger from RAVPower if you're looking for a more limited but less expensive alternative.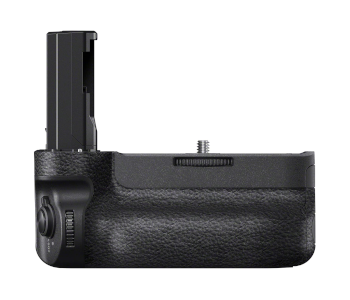 Do you often switch between shooting horizontally and vertically? Do you want more juice without having to fiddle with battery replacements? If the answer to either question is yes, you'll love Sony's VGC3EM. It's a vertical grip that houses two NPFZ100 batteries, doubling the time you can use the a7R III.
The grip is made from the same magnesium alloy as the camera and finished with the same texture. This increases the overall weight, but this is balanced by the extra space it provides and the addition of a vertical grip. You get an extra set of dials for shutter speed and aperture, two programmable buttons, and a second shutter. You can lock the shutter, so it doesn't go off accidentally when you're shooting in landscape mode.
The grip inserts into the a7R III's battery compartment, so you're losing out on a third battery slot. However, you can charge the two batteries inside it through USB-C or use the grip with a single cell. The camera's interface recognizes the grip and offers information on the status of both batteries.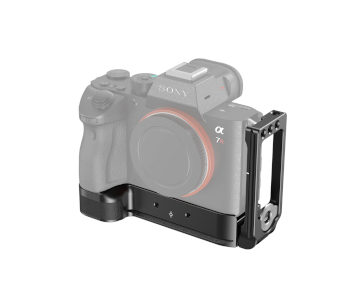 An L-bracket is one of those items you don't see the purpose of until you buy it, at which point you wonder how you could ever live without it. This well-made, all-metal L-bracket from SmallRig lets you mount the a7R III onto any Arca-Swiss-compatible tripod in seconds either horizontally or vertically. It extends the camera's body to the side, providing enough room for comfortable placement of your pinky finger.
Using SmallRig's L-bracket will yield sharper images as the contact area between the camera and the tripod's ball head is larger. That minimizes the chance of accidentally putting things out of focus. You can easily mount the bracket with the supplied Allen key that attaches to its bottom via magnets. Once installed, the bracket will fit snugly onto the a7R III as well as other alpha models. Best of all, it doesn't obstruct the battery port, so putting new ones in is as effortless as ever.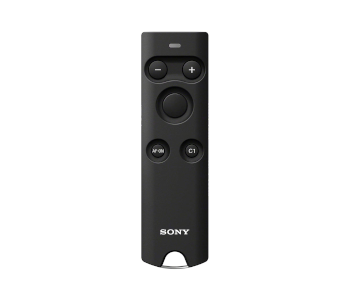 You could control the a7R III remotely with your phone, but using Sony's dedicated Wireless Remote Commander offers a more straightforward approach. For one thing, it pairs through Bluetooth and needs to do so only once. The remote is also weather-resistant and can broadcast a clear signal 60 feet away in any weather.
Excellent build quality paired with a simple button layout ensures you're always on point. The remote is useful for zooming in or adjusting focus. It can switch between photo & video modes and has two buttons that mimic the C1 & AF-ON buttons on your camera.
The shutter release is worth mentioning separately since it behaves in different ways depending on the situation. You can press it to activate autofocus and take a picture by letting go. Alternately, you may put the camera into BULB mode to open and close the shutter by pressing it either once or twice. You may also lock the shutter to prevent accidental presses.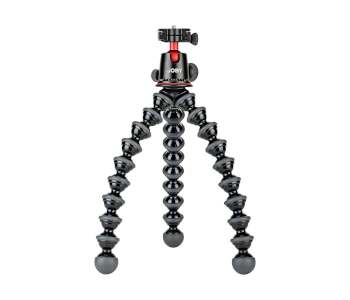 Creative photography sometimes requires odd angles you could never achieve with an ordinary tripod. The GorillaPod 5K is a dream for time-lapse enthusiasts and everyone who needs to position their a7R III from unconventional places to get an award-winning image.
The 5K takes the decade-old GorillaPod design and augments it with machined aluminum instead of plastic for the legs, making the rig exponentially more sturdy and secure. Feel free to attach a telephoto lens to the camera and mount both on the 5K as it can comfortably carry 11 pounds of weight. The outer rubber parts are soft and malleable. However, it takes considerable force to adjust the metal in the legs, which is great since it means the gadget won't give way if you aren't around to prevent damage to the camera.
This is a kit that contains the stand along with the BallHead 5K. The latter seamlessly attaches to Arca-Swiss plates and rotates 90 degrees for precise shifting between landscape and portrait modes.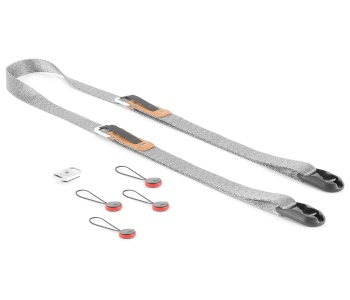 The a7R III is an expensive camera, so handling and transporting it safely is crucial. Peak Design offers two straps to help with this. The Leash is a thinner, more streamlined version of their acclaimed Slide strap for use with DSLRs, while the Cuff is a wrist strap you'll want to use when working with a tripod.
Both straps are made from quality materials with exceptional attention to detail. Their cords are woven together from seatbelt-grade nylon, and the adjusters are made from aluminum. Using them is a breeze since all you need to do to adjust the strap's width is to raise it up and lock it in place. Both straps are available either in full black or grey with leather accents.
The Leash and Cuff also use Peak Design's innovative Anchor system for quick camera attachment. They come with disks that attach to the a7R III's strap points with nylon strings. Each end of the Leash has a housing for the disk, while the Cuff has one. Connecting either to the camera is a matter of snapping the disk into place. You can attach multiple disks and turn the Leash into a shoulder, chest, or neck strap in seconds.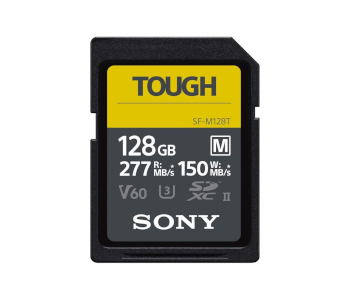 Landscape or portrait photographers who shoot in extreme weather conditions need a memory card that's guaranteed to protect their data even if a blizzard hits. That's the idea behind Sony's Tough series of durable UHS-II-compatible SD cards. They're created from a single, denser piece of plastic, unlike ordinary cards that sandwich the electronics between two fragile panels.
The difference is that a Tough card can withstand temperatures ranging from -17 to 185 degrees Fahrenheit. It's impervious to X-rays and can be bent with seven times more force than standard models. A Tough card isn't a slouch when it comes to performance either since it has an advertised read & write speed of 277 mb/s and 150mb/s, respectively.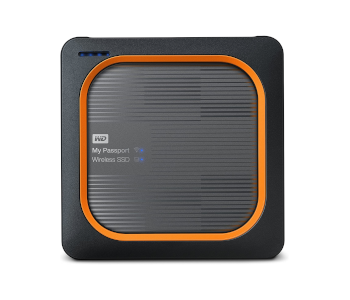 If you shoot a lot of 4K video or RAW files, you'll want to be able to transfer them to your main rig for editing ASAP. Western Digital's newest Passport Wireless SSD is a portable media repository that works in harsh environments. It supports seamless backups and brings new speed levels to the portable drive field previously dominated by HDDs.
The Passport Wireless is a rugged drive that comes with a removable rubber bumper, which considerably increases its resistance to impact. There are ports for USB 2.0 & 3.0 as well as one you can plug an SD card into directly without using a reader. It connects to your smartphone or tablet through 2.4 or 5GHz Wi-Fi, but you don't need to pair it to transfer files.
Inserting an SD card or connecting a thumb drive to the USB 2.0 port allows streamlined file transfer with a button press. This also converts the battery indicator LEDs to a progress bar that indicates its status with an increasing number of glowing lights.
The Passport Wireless has an excellent app that lets you view and download photos wirelessly as well as save them to your phone. Its USB 2.0 port also doubles as a recharge point that draws off of the SSD's generous 6,000 mAh battery.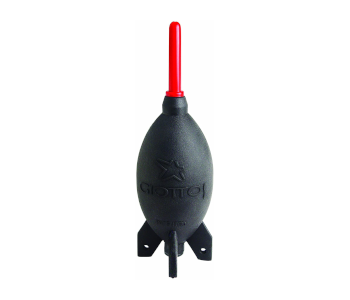 It's only a matter of time until some dust gets into the a7R III's sensor or one of your lenses. You'll want to have a means of effectively cleaning it out, preferably without contact. The Rocket Air Blaster is your first and best line of defense as it is capable of performing serious cleaning jobs without touching the sensor.
The rocket shape is both fun and ingenious. Its fins prevent the air outtake hole from coming into contact with dusty surfaces and keep the gadget upright. Everything except the tip is soft, and it doesn't take a lot of pressure to produce a powerful blast. Air only escapes forwards, meaning there's no vacuum effect that would suck dust particles into the rocket.