Sony A6300 and A6500 Camera Black Friday Deals
3D Insider is ad supported and earns money from clicks and other ways.
Mirrorless cameras are changing the photography game. Sony recently released their Black Friday deals for 2018 for their mirrorless cameras and included on the list are the Sony Alpha A6300 and the Sony Alpha A6500.
This year's deals will save you up to 16% on Sony's mirrorless cameras. It's a chance for you to get one for a low price for yourself or as a gift for a loved one.
Sony A6300 Mirrorless Camera
Black Friday Price: $748 Retail Price: $898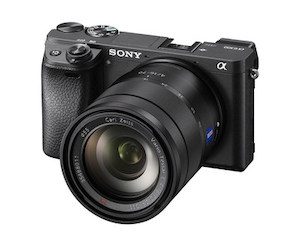 The Sony Alpha A6300 Mirrorless Camera is a well-rounded camera that delivers great performance in different situations. Sony has designed this camera to be a general purpose camera.
The A6300 comes with the Exmor CMOS APS-C sensor that has a 24.2MP pixel count. Sony has also refined the BIONZ X processing engine to allow it to capture and record high-quality images with low noise and high-resolution. The camera is also equipped with the 4D Focus system that enables the camera to focus on moving subjects in as fast as 0.05 seconds, allowing you to shoot clear and crisp images consistently.
The video capabilities of the A6300 received extra attention. The camera shoots 4K video and uses an oversampling method that produces exceptional depth and detail.
The A6300 sports a 3-inch rear display that can be tilted to allow you to easily see it at different angles. Above the rear display, there is a 0.39-inch electronic viewfinder that allows you to see and adjust what you are shooting.
The A6300 has your usual set of inputs like the standard USB and HDMI connections. It also has Wi-Fi and NFC capabilities in case you wanted to take things cable-free. As with digital cameras, it records images and videos to an SD, SDHC, or SDXC media card.
The quality of the images that come straight from the camera is very good. Images have good sharpness, contrast, and color. Noise is controlled well and images still keep their fidelity even in low light settings.
Video quality from the A6300 is excellent. Details and motion are rendered nice and smooth, and there are no visible artifacts in the captured footage. Noise is also well-controlled in low light situations.
Audio quality in videos is good. Clean sound and a good balance between bass and treble ensure that you can hear someone speaking clearly even in noisy conditions. Wind noise is something that the camera can't filter out properly, but using an external microphone with a windshield will do the trick.
The Sony A6300 Mirrorless Camera is a reliable camera that does the job. It captures high-quality images and records high-definition 4K videos with decent audio. There is room for improvement, but it is a robust camera that enthusiasts can enjoy.
Sony Alpha A6500 Mirrorless Camera
Black Friday Price: $1098 Retail Price: $1298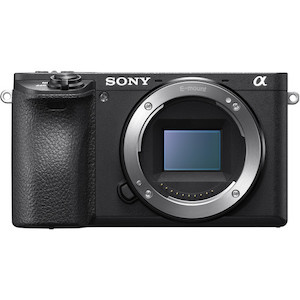 The Sony Alpha A6500 Mirrorless Camera is Sony's flagship and they have packed in a lot of features for the casual photographer and enthusiast.
The A6500 uses the Alpha A6300's 24.2MP APS-C sensor and 4D Focus system. In that sense, it is similar to the A6300, but there are other improvements. The image quality is very good with excellent levels of sharpness and contrast. Noise levels are also controlled well, especially at low light settings with slight texturing.
The most notable improvement from the A6300 is the 5-axis in-body image stabilization for better image and video quality, even while moving the camera body.
A major difference between the A6500 and the A6300 is the rear display, the A6500 now sports a touchscreen display allowing you to change focus much more quickly by simply tapping on the rear display. This feature is really useful when shooting video.
When it comes to video capabilities, it is similar to the A6300 with 4K video and also using the oversampling method to enhance depth and detail. You can also record in full HD if you want smaller files and you can also shoot up to 120 frames per second for slow motion capture.
The Sony Alpha A6500 Mirrorless Camera might have similar features and specifications as the A6300 but the improvements make it a much faster and more robust camera. It can compete with higher-end DSLRs and other mirrorless cameras for sports and video.
This Black Friday, you can get the A6300 or the A6500 at a significantly lower price. You can get up to 16% off the retail price. If you want a camera with an excellent image and video performance, Sony's Alpha series is a great choice, and they're on sale.