12 Best Speaker Brands of 2019
3D Insider is ad supported and earns money from clicks and other ways.
The speaker marketplace is packed with amazing brands that constantly push innovation and new features. In this article you'll learn about the main speaker brands that are worth knowing about. They were chosen based on years of high product ratings and constant innovation.
However, you can still find excellent speakers from brands that aren't in this guide. New brands pop up all the time. The majority might not deserve special attention but a few offer industry-leading features.
This guide on the best speaker brands will help you find out more about the brands you've been buying from. Also, it's a great way for new buyers to learn the top brands that are worth purchasing from.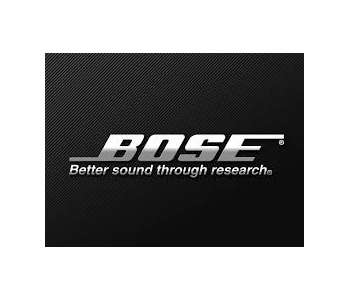 Bose is an American based brand that has competes in a number of audio markets across 50 decades. The years of expertise means they manufacture some of the most advanced speakers on the market such as the SoundTouch 30 and SoundLink.
Bose has also made a name for itself in the car audio industry. They develop products with booming bass that car owner love to install on their new cars. The stylish look of Bose speakers means buyers don't mind having them anywhere.
Bose provides a range of speakers from portable ones to heavy party orientated ones. Bose speakers come with good wireless connectivity due to up to date Bluetooth. They also have a compact design that can fit into a bag.
The big negative with Bose speakers is the price. They are generally above average for what competitors offer with similar features. Bose has gained the right to increase their prices since they provide some of the best features available.
The powerful sound performance of Bose speakers means that the investment is worth it if you have the money. Furthermore, the customer department does a great job of helping you overcome faults.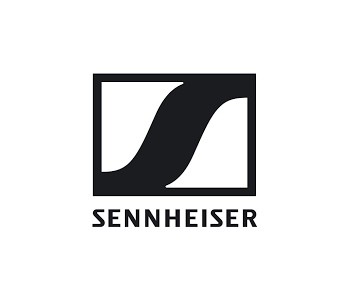 Groundbreaking products are regularly released by Sennheiser in the speaker and headphone marketplace. Their speakers offer some of the best audio balance that's available. The professionals working at the company have the experience to compete with the best of them. Sennheiser caters to the amateur and professional market so there is something for everyone.
The company was founded in 1945 and is based in Germany. They have almost 3 thousand employees and only release products they believe in. Therefore, you can trust that your Sennheiser product works exactly as promised. Sennheiser is a private company that has a family type feel to it, which is uncommon for a company of that size.
However, you'll struggle to find many speakers available at the budget end for the everyday consumer. Most of their models cater to the professional market and required specialized equipment to take full advantage of.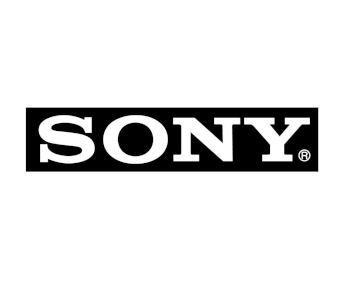 Sony is a multinational brand that has its fingers in a lot of electronic markets. Their speakers offer the versatility and practicality for the modern user. They reward customer loyalty and listen to what the market needs. Their speakers are spread across various price brackets, which means you can choose the option that best matches your needs and wallet.
Sony is a Japanese based company that is well-respected. They are a public company that even has its own city called Sony city. Their workforce is disciplined and believes in the products they bring to market.
They offer excellent portable speakers such as the SRS-XB31 and XB10. Their battery technology ensures good running time and reliability for multiple years after purchase. The portability means they can be taken anywhere you want to go. This includes public transport, the park, or the living room – they will fit around your lifestyle.
Their speakers also have a stylish design that brings something fresh to the marketplace. Therefore, you won't mind having them around your home. Also, the bass is boosted in most models so you can enjoy music genres like dance, rock, and rap. Bass is one of the top reasons to buy Sony speakers since they understand how to execute the features without overwhelming the mids or highs.
The negative is that Sony speakers can put a big dent in your wallet. They are not the best choice if you're looking for a budget speaker that offers the best value for the price. Sony understands they have a great reputation and their prices are some of the highest for that reason.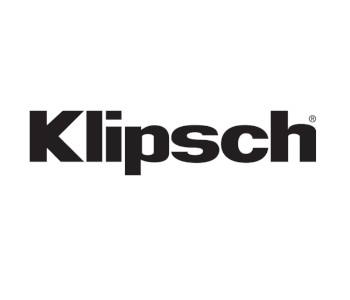 In the world of speaker brands Klipsch is known as one of the pioneers. They offer speakers for audiophiles and professionals alike. The world-class speakers provide an authentic experience that focuses on creating balanced audio.
They were founded in 1946 by Paul W. Klipsch in Arkansas, USA. The technology behind the sound is based on a fully horn-loaded design that contributes to a dynamic and complete sound profile. The design over the years is improved yet the core principles remain the same.
Their top speakers include the RS-42 II, R-15M, and R-26F. They mostly manufacture surround sound, floor standing, and bookshelf speakers. The large cabinet means they are not portable and mostly suited for home use. They also specialize in selling headphones but that's a much smaller arm of their business.
Portability is not one of the strengths from Klipsch speakers. The majority of models don't have Bluetooth or carrying handles used for transportation. These market friendly features mean they cannot compete with specific speakers from brands such as Bose and Sony. They are a niche company that does extremely well in their corner of the market.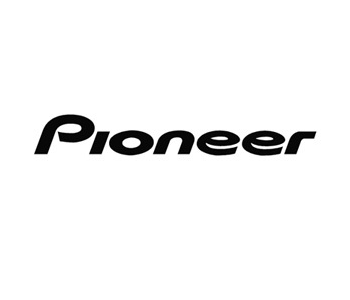 Pioneer was founded in 1938 in Japan by Nozumu Matsumoto. Their headquarters are based in Tokyo and handle operations in both domestic and international markets. They began their journey as a repair shop for speakers but today is one of the leading manufacturers.
Pioneer gained the trust and support of their customers from consistently releasing the top speakers on the market that add a lot of value. For example, the MRX-3 is an amazing speaker that offers plenty of ports, great audio, and sleek design.
They also sell other audio products such as earbuds, headphones, and a lot more. They have branched out because of their hunger to grow and compete with the likes of Sony across several marketplaces.
Their prices are also on the steep end so you need to have a good budget to afford their products.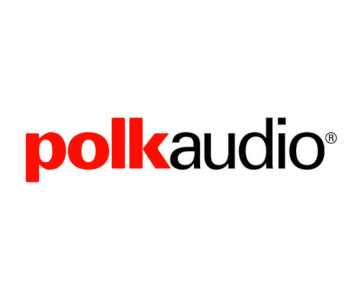 Polk specializes in speakers and car audio products. This narrow focus means they excel at attention to detail and ensuring each speaker offers some of the best features on the market. There is a lot of variety to the Polk speaker marketplace, which means you can find one that suits your needs.
Directed Electronics is the parent company of Polk, which was founded in 1972 by Mathew Polk, George Klopfer, and Sandy Gross. Their headquarters are in Baltimore, Maryland.
Polk speakers are powered by Google Assistant and Amazon Alexa, which means users can enjoy up to date functionality. Voice assistants are becoming increasingly popular, which means they will provide even more value in the coming years.
Some of the top Polk speakers include the Signature Series S15, T15, TSi100, and Atrium 4. You should explore the rich library of Polk speakers since there is something for everyone. They offer something for professionals and regular home users.
The value for money of Polk speakers is what makes them stand out from the rest of the premium audio brands. They have a reputation for charging prices that represent a good deal.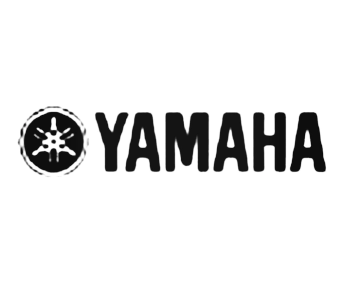 Yamaha Corporation is another Japanese brand that has a stellar reputation. They are a conglomerate that has a myriad of business interests. Their speakers are known for professional grade quality that delivers something special.
Yamaha speakers are towards the bulky side of the spectrum. They are designed to be placed in a specific location and left alone. The lack of portability means they are not ideal for those that need a speaker to take on a trip.
Some of the top speakers from Yamaha include HS5 Powered Studio Monitor, NS – SP1800BL, and NS – AW350W. Furthermore, these speakers combine well with professional grade equipment and accessories such as a microphone.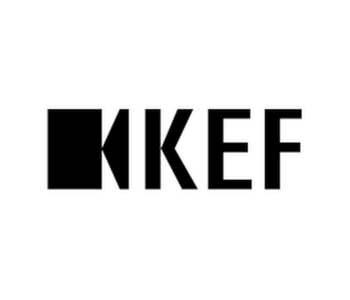 KEF is considered as one of the leading speaker companies in Europe and they are a favorite among audiophiles. Their speakers come with good subwoofers that adds strong bass to the listening experience. Therefore, you can enjoy some of the best speakers for parties and events where music is required.
The company was founded in 1961 by Raymond Cooke and is British based. It's one of the rare British electronics companies that compete with the big brands from Japan. You'll find several influences in their products so they cater to various customers. You'll find large bookshelf speakers and portable units with modern features like Bluetooth.
Some of their best models include KEF LSX, KEF Q350, KEF R3, and the LS50 Wireless. However, their library of speakers is vast so you have the freedom to choose the one that matches your needs. Also, they offer fair prices so you are getting good value for money.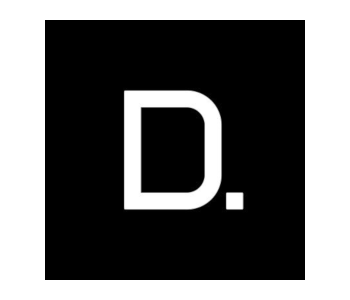 Definitive Technology is one of the newcomers to the marketplace compared to the others that have been around for up to 5 decades. They quickly gained a good reputation because of their highly rated speakers that have received several rewards. Also, their surround sound technology is some of the best that helps provide the complete experience.
They were founded in 1990 by Sandy Gross, Don Givogue, and Ed Baise. The parent company is DEI Holdings and their headquarters are in California, the United States. They manufacture a range of audio products that includes bookshelf speakers, soundbars, headphones, and loudspeakers.
Their best products include AW6500, W7, A90 Series, D7 Series, D9 Series, and D11 Series. The rich choice means you can choose the sound system that is the best match for your location and equipment. Their drivers offer the sophistication required to compete with popular brands like Bose and Pioneer.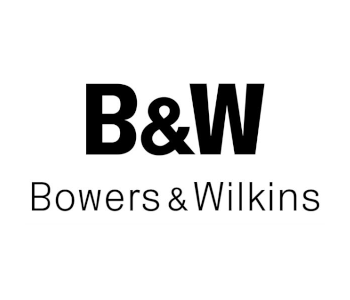 This brand offers a good mix of headphones and speakers that add a fresh take. For example, their headphones are leather based, which is not the norm in that market. Bowers & Wilkins offers various speaker types that cater to different user types. This includes large standing floor speakers and small smart speakers with voice assistants.
They were founded in 1966 by John Bowers and it's a British company. B&W Group Limited is their parent company and their headquarters are set up in Worthing, England.
Bowers & Wilkins has an impressive portfolio of speakers that includes 800 D4, 800 Series Diamond, PV1, Nautilus 800 Series, Matrix 801, CM1, 801, DM6, DM70, DM3, DM1, and P1. However, you should also look at their other models since there is a lot to explore from their rich library.
The brand is known for innovation and experimentation so you should keep an eye out for their new releases. They are trendsetters that are not afraid to push the boundaries of what's possible.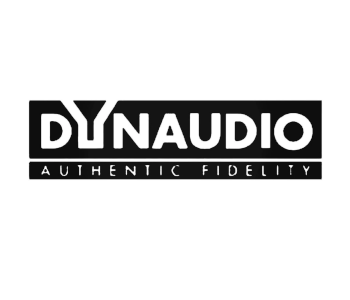 This brand is a world-class performer that offers excellent voice audio via their high-end speakers. Their speakers are used by all types of users, which includes amateurs and professionals. The brand might not be as recognizable as some of the others in this article, but there is enough quality on offer to warrant a closer look.
The company was founded in 1977 and it's a Danish company that has its headquarters in Skanderborg, Denmark. It's a public company that manufactures their speakers and offers excellent driver quality.
The amazing speaker quality means that they offer products to some of the best car companies in the world such as Volvo, Volkswagen, and Bugatti. Their loudspeakers are known across different professional industries that rely on their products to service clients. One of their flagship offerings is the EMIT M20 bookshelf speaker.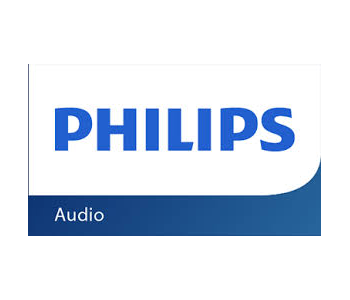 Philips is a brand that offers top-notch products from different electronic marketplaces. They were founded in 1891 by Gerard and Fredrick Philips, which makes them the oldest company on this list. Their headquarters are based in Amsterdam, Netherlands.
They deal in manufacturing, marketing different types of products, and design. Their speakers are functional and provide exactly what the modern everyday user is looking for. Philips are not known for industry leading innovation but add enough variety to choose from.
Some of their top speakers include BT6900B/37, BT2500B/37, and SPA8210/37. Philips range of highly rated speakers means you can get the model that matches your needs. They also offer small speakers that can be used while traveling.
Philips speakers offer good value since they are reasonably priced. Buy from Philips if you want an affordable speaker from a top brand.
Conclusion
The speaker brands in this buyer's guide offer an excellent mixture of performance and variety. England, Japan, and USA are the main companies where the best speakers brands were founded. However, their products are consumed all over the world.
When choosing a speaker brand it's a good idea to know what stand out features they offer. For example, Sony is known for bass and KEF offers amazing bookshelf speakers. Ideally your main requirements should align with the key strengths of the brand you're interested in.
You can't go wrong by purchasing a speaker from any brand mentioned in this article. They are all proven winners that contribute industry-leading technology. Feel free to execute additional background research on brands that have caught your eye.