6 Best Cameras for Sports in 2019
3D Insider is ad supported and earns money from clicks, commissions from sales, and other ways.
Speeds exceeding 100 mph, brilliant displays of tactics & coordination, and wild crowds cheering their favorites on in unison… those are sports moments that deserve to be captured forever! While high-quality videos shot at impressive framerates are great when capturing an entire game or race, video's got nothing on the raw emotion and skill frozen in time by a perfectly-taken photograph.
Budget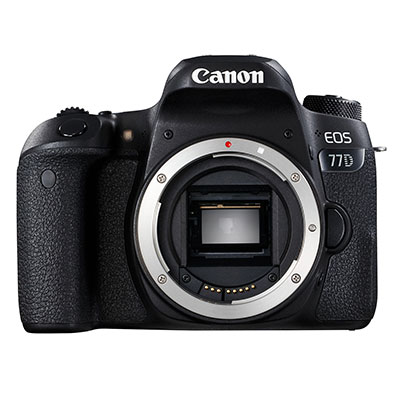 Canon EOS 77D
4.3/5.0
37.2 oz.
24.2 Megapixels
Responsive autofocus in live preview mode. Huge JPEG buffer.
Check Amazon
Best Value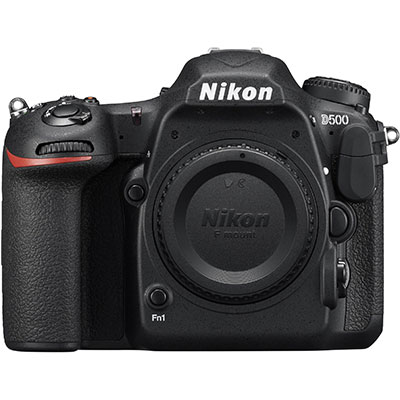 Nikon D500
4.7/5.0
30.2 oz.
20.9 Megapixels
Superb noise reduction at high ISO settings. Good battery life.
Check Amazon
Top Pick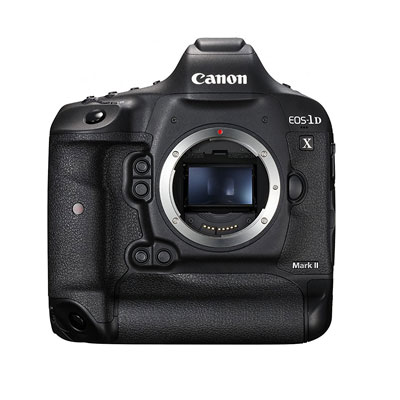 Canon EOS-1D X Mark II
4.8/5.0
54.5 oz.
20.2 Megapixels
Remarkable low-light performance. Excellent burst mode.
Check Amazon
Making one requires some photography knowledge, lots of trial & error, and a top notch DSLR or mirrorless camera designed specifically to put out loads of focused, balanced shots at the slightest button press. While they don't come cheap, the best cameras for sports produce stellar photos of moments the human eye just can't keep up with.
6 Best Cameras for Sports Comparison Table
Check our top sports cam picks out, and look over the quick info guide once you're done too to narrow down your choices.
1. Canon EOS-1D X Mark II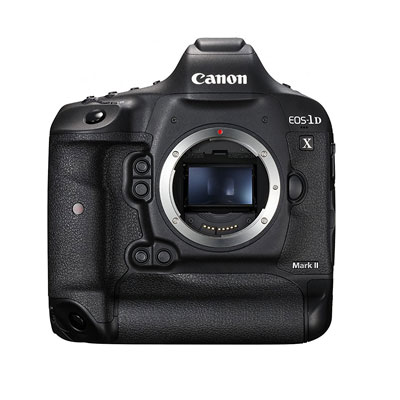 View on Amazon
Editor's Rating: 4.8/5
Want the ability to shoot award-winning sports photos and don't care about the cost? Look no further than Canon's improved version of the EOS-1D! You too will get a good workout if you lug the camera around during a busy sporting event, but the exceptional image quality, world-class performance under high ISO levels and a capable burst mode make it the reigning sports camera champion you deserve.
Superb Shots No Matter the Lighting Conditions
The Mark II was designed not only to capture even the most fast-paced sports, but to be able to do so under some really rough lighting. Thanks to the sophisticated DIGIC 6+ chip, its ISO settings can be expanded to a staggering 409,600, meaning that you could theoretically get stunning images with nothing other than the moon as your light source, almost without noise.
The chip also powers a new feature that detects rapid light differences and compensates for them. Now when you shot in burst mode while covering basketball or hockey, none of your shots will be dim due to flickering LED lights. Speaking of burst mode, the Mark II delivers 2 more fps than its predecessor for a total of 14 when using the viewfinder, or even 16 when only the live preview mode is active.
The first model's acclaimed 61-point autofocus system returns (41 of which are cross-type) with improved sensitivity and an overall increase in screen coverage. The speedy autofocus is complemented by facial recognition and color tracking to keep the camera honed in on the subject even a Formula 1-level speeds.
Although it excels at sports photography, the Mark II is a capable video camera too. It can shoot 4K video at 60 fps, which is more than the majority of cameras can handle these days. It's a shame that you're limited to only 30 minutes of footage per take though.
What's Bad About It?
At this level, there's really nothing to complain about performance-wise. The Mark II is very bulky though. At almost 3.5 pounds it will quickly start to take its toll, especially if you're carrying a tripod and telephoto lens along too. This is a camera for professional sports & wildlife photographers, and its steep price reflects that.


Tech Specs
Dimensions: 6.2 x 6.6 x 3.3 in.
Weight: 54.5 oz. with batteries
Sensor: Full-frame CMOS
Megapixels: 20.2
ISO range: 100 – 51,200 (can be expanded to50 – 409,600)
Burst mode: 14fps
AF points: 61
The Pros
Remarkable low-light performance
Excellent burst mode
Quick autofocus
4K at 60fps
The Cons
Heavy and unwieldy
Expensive
Videos have a 30-minute time limit
2. Nikon D500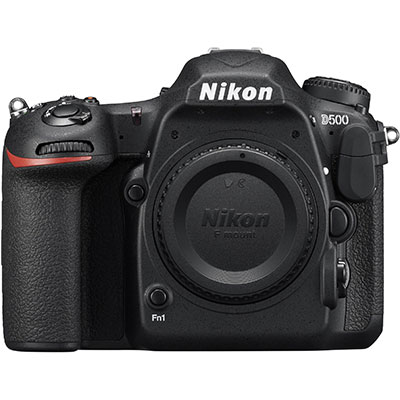 View on Amazon
Editor's Rating: 4.7/5
Photography pros have had to wait 7 years for Nikon to introduce a new model of their accomplished DX range of well-performing APS-C DSLRs. Was waiting for the D500 to finally arrive worth it? Judging by its amazing value, the high burst rate / large buffer combo, and 153 autofocus points with superb coverage, the answer is a resounding yes!
The Best Buffer Around
The D500 has an upgraded DX APS-C sensor with a maximum size of 20.9 megapixels. An optical low-pass filter isn't present, meaning that captured images are crisp, yet a little more prone to the moiré effect. EXPEED 5 powers image processing and is particularly good at bringing out the best quality possible when shooting with high ISO settings. In its native maximum of 51,200 there's practically no noise! Combine that with a high shutter speed, and you can take stills of motorbikes or race cars frozen in place with no blur whatsoever!
Burst performance of 10.2fps puts the D500 just below the highest-performing (and twice as expensive) cameras. Its generous image buffer has most of them beat though – you can capture up to TWO HUNDRED images not just in JPEG, but in RAW too. Amazing! While the processor assures your images' lifelike tones and good dynamic range, the 153-point AF system directs the lens to quickly locate and keep track of your subject.
Although it's the type of camera you won't be using much for video, the D500 handles 4K video at 30 or 24fps decently, even though its sensor is cropped in this mode. The footage is clean, has the right color balance, and is overall perfectly usable. As the camera is driven by a powerful battery, expect to record more than its 30-minute clip limit allows with one charge.
Are There Drawbacks?
To make room for its bigger battery, Nikon had to remove the D500's flash, forcing you to buy one separately. While its autofocus performs great for stills, using it in videos is a fiddly affair. It is a bit indecisive and prone to re-focusing on occasion.


Tech Specs
Dimensions: 5.8 x 4.5 x 3.2 in.
Weight: 30.2 oz. with batteries
Sensor: APS-C CMOS
Megapixels: 20.9
ISO range: 100 – 51,200 (can be expanded to 50 – 1,638,400)
Burst mode: 10.2fps
AF points: 61
The Pros
Excellent features for the price
Superb noise reduction at high ISO settings
Large JPEG & RAW buffer
Quick autofocus that still works in very dim light
Good battery life
The Cons
Severely cropped 4K footage
No flash
Erratic autofocus behavior in video mode
3. Sony a7R III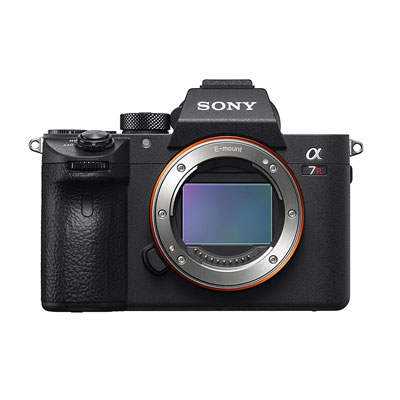 View on Amazon
Editor's Rating: 4.7/5
What do you get when you take the excellent burst speed of Sony's revered a9 and fuse it with the impressive resolution offered by the a7R II? A versatile camera that's right at home whether you need an action shot for a billboard or slow motion footage shot in crisp FullHD! It may be among the more expensive cameras on our list, but the a7 III won't let a single dollar you invest into it go to waste.
Old Favorites & New Tricks
The a7R II's impressive full-frame sensor was already a beast, and in this new version its capabilities are even greater. The massive 42.4 megapixel resolution is now accompanied by a better dynamic range and an increase in maximum native ISO values. 5-point internal image stabilization takes care of blur reduction, and subjects are picked up by its autofocus practically instantly and tracked regardless of their speed thanks to 425 contrast-detect and 399 phase-detect points.
The a7R III is no slouch when action is to be captured and delivers a burst speed of up to 10 fps. More importantly, the same speed is supported for RAW images. At just 2 frames lower, Sony's camera supports a live feed in the viewfinder so you won't miss out on a split-second shot by being limited to viewing the previous image only. There's plenty of room in the buffer for extended sequences as up to 76 compressed RAW or lossless JPEG-s can be stored within it.
4K video at 30fps is of excellent quality thanks to oversampling. Slow-motion shooting in FullHD is vivid, and 60fps is a delight to look at. The a7RIII takes advantage of the S-Log3 profile for superior color grading and more accurate dynamic range.
What We Didn't Like
You'll have a blast while shooting with the a7R III, but might get bummed out by its memory card troubles. There are two memory slots, yet only one supports UHS-II while the other is limited to UHS-I. As you can imagine, transferring data from the camera's buffer to that 2nd card will take a while. Switching to video mode is disabled while buffer cleaning is in progress too. Lastly, the menu system is a jumble again, but that's nothing new for Sony.


Tech Specs
Dimensions: 5.0 x 3.8 x 2.9 in.
Weight: 23.2 oz. with batteries
Sensor: Full-frame Exmor R
Megapixels: 42.4
ISO range: 100 – 32,000 (can be expanded to 50 – 102,400)
Burst mode: 9.9fps
AF points: 425
The Pros
Large image resolution
Large buffer for RAW & JPEG images
Live view during burst mode
Fast autofocus
Excellent 4K video quality
The Cons
Clunky menus
UHS-II supported on one memory card slot
4. Fujifilm X-H1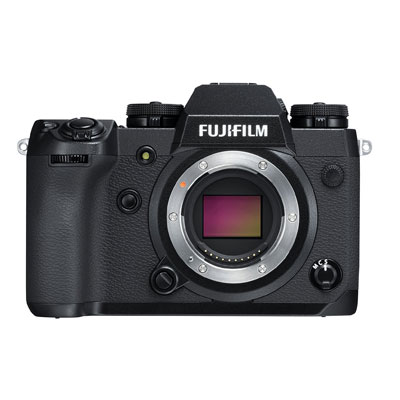 View on Amazon
Editor's Rating: 4.5/5
Back when the X-T2 came out, the only thing that kept it from becoming a definite sports cam recommendation was the fact that Fujifilm didn't use any kind of image stabilization. This has finally been remedied with the X-H1! Now Fujifilm has a sports camera with a fast burst mode, more autofocus points than you'll ever need, and stable photo/video footage in crisp detail. What more could an enthusiast want?
Capture the Action in Any Weather
Fujifilm wanted to improve upon the X-T2's appearance and durability. The result is the X-H1's rugged body which one can grip more comfortably. The camera is dust-and moisture-proof and can operate in below freezing temperature thanks to new weather sealing. The electronic viewfinder's resolution has been ramped up, and an e-ink top deck LCD display was added.
The new 5-axis image stabilization reduces blur with a series of gyroscopes and accelerometers controlled by two dedicated processors. Micro vibrations caused by shutter movement were eliminated too. Couple that with the camera's 325 autofocus points split into 91 zoning areas, and you get sharp and stable footage every time.
A maximum burst speed of 14 frames per second ensures you'll never miss a crucial moment. A generous buffer size of 40 JPEG-s or 25 RAW images is enough to document a fast play in full. A good maximum ISO of51,200 makes for usable low-light shots, and an anti-flicker system similar to that of Canon's EOS-1D X Mark II keeps them uniform under artificial light.
4K video at 30 fps is supported, as is 1080p at up to 120fps if you wish to create slow-motion sequences. Fujifilm's film simulation modes are back and boosted by a new one – ETERNA. This mode makes shadows more pronounced while subduing the color palette, making for a dramatic and more cinema-like experience.
What Should Be Improved?
The battery the X-H1 comes with may be too weak for a serious photographer's daily needs. It limits you to about 400 shots or just 15 minutes of 4K footage. A separate battery pack is available, but it increases the camera's cost even more.


Tech Specs
Dimensions: 5.5 x 3.8 x 3.4 in.
Weight: 23.7oz. with batteries
Sensor: APS-C CMOS
Megapixels: 24.3
ISO range: 200 – 12,800 (can be expanded to 100 – 51,200)
Burst mode: 14fps
AF points: 325
The Pros
Rugged and can withstand the elements
Precise autofocus
Good physical image stabilization
4K and slow-motion video
5. Nikon D7500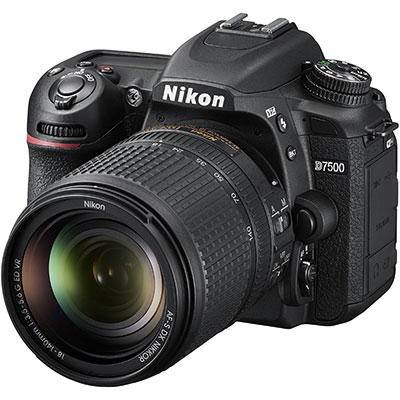 View on Amazon
Editor's Rating: 4.5/5
We've already praised Nikon's superb D500, but if your budget doesn't stretch quite as far, there's still a powerful option to consider – the D7500! The newest in Nikon's line of mid-range DSLR-s, it sports considerable upgrades over older entries in the D7x00 series while adopting a couple of features that made the D500 stand out.
Smaller Sensor, Better Quality
The D7500 has a bit of heft to it, and although it feels marginally less rugged than the D500, it can withstand the elements and responds well in the cold. It has a less-detailed LCD touchscreen you can tilt and pull away when you're compensating for awkward positioning.
Going a step back from a 24- to 20.9MP sensor doesn't sound smart on paper until you see that the D7500 actually has the same sensor / EXPEED 5 processor combo that makes the D500 a hit. Since these are identical, expect brilliant and noiseless images even with the shutter speed cranked up to maximum. Burst speed is slower at 8.2fps, but still good enough for all but the speediest sports.
While there are only 51 AF points in total with 15 of them being cross-type, a new autofocus mode which focuses on group targeting has been added. It's ideal for shooting at marathons or in situations where racers are competing for the same spot. RGB sensor sensitivity has been ramped up exponentially to help speed up focus, and an automated mode was added that adjusts the focus for you based on the type of lens currently in use.
Photographers who want to pair their excellent images with above-average 4K video will find that the D7500 has a lot to offer. True, it shares the cropping problem with its more expensive sibling, but features like simultaneous recording onto an external device via signal and the internal SD card, and smooth 4K time-lapses balance things out. Both headphone and microphone jacks are present for increased audio recording quality and better monitoring.
What are Its Downsides?
We'd have liked to see an additional SD card slot as having just one can cramp your style. The autofocusing problems Nikon's cameras sometimes experience in video mode are sadly present with this one too.


Tech Specs
Dimensions: 5.3 x 4.1 x 2.9 in.
Weight: 42.2oz. with batteries
Sensor: APS-C CMOS
Megapixels: 20.2
ISO range: 100 – 51,200 (can be expanded to 50 – 1,638,400)
Burst mode: 8.2fps
AF points: 51
The Pros
Behaves well in low-light conditions
Responsive and moveable touchscreen
Group autofocus mode
Headphone & mic jacks
The Cons
Mediocre AF performance in video mode
One SD card slot
6. Canon EOS 77D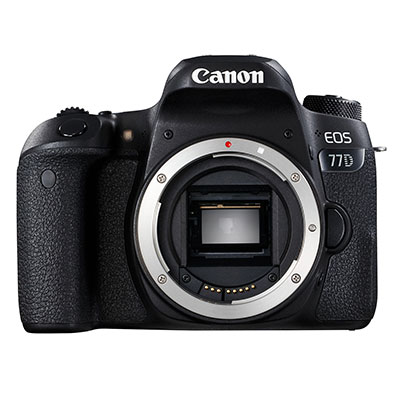 View on Amazon
Editor's Rating: 4.3/5
Canon has long been one of the top contenders in the beginner market thanks to its successful line of Rebel cameras. The 77D is a spiritual successor to these versatile models and manages to be both budget-and beginner-friendly while sporting features more knowledgeable photographers will love. If you're after decent sports shots and don't have a fortune to spend, go for the D77.
Solid Sports Photography on a Budget
Although its burst speed of 6 frames per second lags behind other entries in the list, the 77D makes up for this by offering a huge JPEG buffer. Up to 160 JPEG-s can be stored before transfer to the SD card, meaning that you could potentially shoot for 25 seconds straight and get all the action shots you need of an extended play.
A 45-point autofocus is used both for the 77D's viewfinder and live preview mode. The latter also takes advantage of Dual Pixel CMOS autofocus that can shift to your subject in as little as 0.03 seconds. Shutter lag is kept to a minimum, and the camera's native ISO capability is decent with an additional step up to 51,200 driving the low-light quality of its shots up even higher.
Video is limited to FullHD at 60fps, but is easy to record & adjust with the help of the flip-out LCD touchscreen. Formats are limited to MPEG4 and IPB, and a manual restart is needed once you reach the 30 minute mark.
What Should Be Improved?
The 77D can take numerous images before running out of steam, but their quality is a bit lacking when it comes to dynamic range. Shooting during daylight produces fine results, but expect loss of detail and washed-out whites in high-contrast photos. As it is an inexpensive camera, the 77D doesn't have weather sealing, so take care not to get it dusty or wet if you're shooting outdoor scenes up close.


Tech Specs
Dimensions: 5.2 x 3.9 x 3.0 in.
Weight: 37.2oz with batteries
Sensor: APS-C CMOS
Megapixels: 24.2
ISO range: 100 – 25,600 (can be expanded to 100 – 51,200)
Burst mode: 14fps
AF points: 45
The Pros
Excellent price given its quality
Huge JPEG buffer
Responsive autofocus in live preview mode
The Cons
Isn't weatherproof
Dynamic range could be better
What to Look for in a Sports-Oriented Camera?
Burst mode& Image Buffer
Autofocus
Low Light Performance & Dynamic Range