Spotify vs YouTube Music vs Apple vs Amazon: Best Music Streaming Service
3D Insider is ad supported and earns money from clicks, commissions from sales, and other ways.
These days, streaming services offer music lovers an irresistible premise. They make music more accessible to everyone around the world. Many times the quality of sound is also far superior to the songs on CDs. Additionally, they offer a vast selection of music for you to choose from and don't take up space on your hard drive.
As streaming becomes a dominant part of artists and listeners alike, many digital audio platforms arise to change your listening habits significantly. Spotify, YouTube Music, Apple, and Amazon are four of the leading audio streaming platforms in the industry. Each operates on a different business model to provide you with personalized music experience.
Music Streaming Service Comparison
Music streaming services can awfully look similar, especially if you do not look under the hood. However, if you want to determine the right one for you, there are significant differences that can sway you to subscribe to one over the other.
To see how each of these streaming platforms stack up against each other, we took a deeper dive to make sure that you can choose the best one for you.
Spotify
YouTube Music
Apple Music
Amazon Music
Free Option
YES
YES
NO
YES
Free Trial Period
30 days
30 days
90 days
30 days
Music Library
Size
50 million
Over 40 million
60 million
60 million
Maximum
Bitrate
320 Kbps
320 Kbps
256 Kbps
256 Kbps
Family Sharing
YES
YES
YES
YES
Student Discount
YES
YES
YES
NO
Offline Mode
Mobile and
Desktop
Mobile only
Mobile only
Mobile and
Desktop
Radio Stations
YES
YES
YES
YES
Podcasts
YES
YES
NO
NO
Music Videos
YES
YES
YES
NO
Music Locker
NO
YES
YES
NO
Pricing
$9.99 per month
CHECK PRICE
$9.99 per month
CHECK PRICE
$9.99 per month
CHECK PRICE
$9.99 per month
CHECK PRICE
Best Music Streaming Service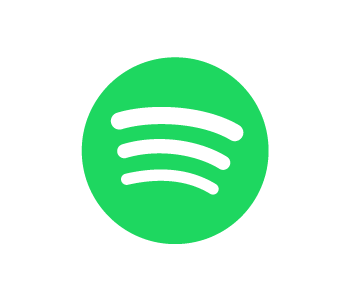 Subscription Price: $9.99 per month
As a digital music streaming service, Spotify gives you access to millions of songs. It also allows you to create playlists, download them, and listen to songs without an internet connection. You can even see what your Facebook friends are playing. The digital platform revolutionizes the way you listen to music by making playlists social as well.
Launched on 7 October 2008, Spotify offered the service free of charge for the first six months in the US. It opened paid subscriptions to everyone in 2012 to remove all limits on the free service tier. Premium users can listen offline, skip tracks, hear high-quality songs, and share them with friends and family for $14.99 a month.
App
The Spotify app has a clean, user-friendly interface. It has a black theme that works well with most devices. The Home page is tailored to your preference, starting with announcements from the top, followed by shortcuts to playlists you always listen to, recently played, and other recommendations. You will also find Editor's Picks and songs and playlists you might like.
On the left side, you will find your library with all your liked songs, albums, artists, and podcasts. Below that are your playlists. On the right, you may click the "Find Friends" button to see what your friends are playing. Spotify instantly gives you a list of your Facebook friends who are also using the app.
Finally, you will see the search bar on the uppermost part. Enter the song title, name of the artist, or album to find the audio content you want to hear. Spotify then gives you Top Results based on your preference. As a result, you get the ultimate music streaming experience.
Subscription
Spotify has a ton of music and audio content, and it is available on a range of products. It is an excellent choice if you listen to music on a variety of devices. It even allows up to six people to connect to the service at the same time. If you can afford the commitment, the Premium Subscription is definitely worth it.
The music streaming platform offers three membership levels: a free service that allows you to play audio up to 20 hours per month with occasional ads and restrictions, a Student Plan for $4.99 per month unlimited streaming, and Premium subscriptions starting at $9.99 per month.
The $9.99 monthly subscription allows one account to listen to music ad-free, play offline, and enjoy on-demand playback. Spotify also offers a Premium plan for two persons, the Duo, for $12.99. But, the best value comes with the $14.99 per month subscription that allows up to six family members to use the application at the same time.
PROS
High-quality streaming and audio quality
Sharing capabilities
Download music for offline listening
CONS
Not all songs come with lyrics
Best for iPhone Users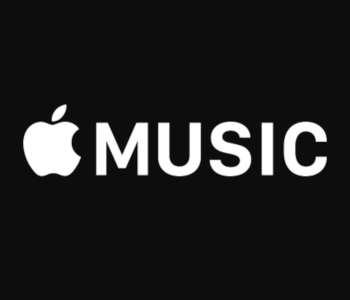 Subscription Price: $9.99 per month
Apple Music is an n excellent alternative for iPhone users. It is a music and video streaming service developed by Apple Inc. that allows you to stream to your device on-demand or listen to existing playlists. With over 60 million songs, you can enjoy high-quality audio anytime, anywhere, and across multiple Apple devices.
The Apple streaming service was launched in 2015 to accelerate the growth of the streaming industry. It enables unsigned artists to share their songs and make them available to music lovers around the world. Apple Music moved towards video two years later, making it a one-stop-shop for pop culture.
App
The page design of the streaming service feels almost like browsing a magazine. It has a clean look divided into five main areas that you can navigate via icons or buttons. Built from the ground up to learn what you are listening to, Apple Music offers recommendations on new brands, playlists, and albums you might like.
You will find a For You section in the app, curated by real music experts based on your listening habits. You can also continually improve the recommendations by "hearting" songs and albums you come across. It's neat and slightly different than what Spotify is doing. Additionally, Apple Music has a New section that points you towards new releases, top charts, and hot new bands.
More remarkably, Apple Music has a Beats 1 radio section, which allows you to choose what you want to hear. It features DJs who play different types of music, as well as interviews. Other artists and album radio options from Spotify and Google Music are on this page, too. Overall, you get a proper live internet radio station.
Subscription
An Apple Music subscription plan comes in three types: Student, Individual, and Family. You can try it before buying, but you have to pay $4.99 for a student plan, $9.99 for an individual plan, and $14.99 for a family plan per month after the free trial. New users need to purchase a monthly subscription before they can switch to an annual plan.
If you have a current subscription, you may switch to an annual plan immediately through the membership settings. The 12-month subscription costs $99 and is an excellent way to save around 17.5 percent. Before this, the full year service access is only available with an Apple Music gift card.
Overall, Apple Music is a paid streaming service worth paying. It isn't a hands-down winner against other services out there, but it is a powerful candidate. It has pretty much the same library as Spotify, as well as offline listening when you don't have an Internet connection. The only differences are that it features robust voice controls for playback and the Beats 1 radio station.
PROS
Beats 1 radio station
Integration with Siri
Exclusive songs and debuts from your favorite artists
CONS
Complicated user-interface
Best for Alexa Users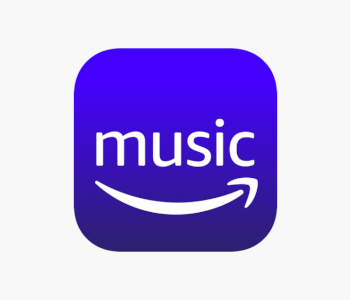 Subscription Price: $9.99 per month
Amazon Music Unlimited is one of the two streaming options offered by Amazon. It is a premium music platform and online music store that provides you with a seamless and affordable way to stream music. Now, it has over 60 million songs with new releases from today's most trending artists.
With Amazon Music Unlimited, you get all the fantastic features and functionality of Prime Music. Since its first launch in 2016, Amazon Music Unlimited has expanded to the UK, Germany, Japan, and other countries. It transforms music streaming with its ability to command Alexa to play audio and create the most natural listening environment for you.
App
The music streaming service has an easy-to-use interface designed to help you discover or buy music. You will find several recommendations in almost every layout. These suggestions are merely albums and playlists based on your listening habits. They don't feel forced upon you and can be useful.
In the left navigation tab, you will see the sections for Purchased and Imported Music. The former has all the tracks you can stream online or download for offline listening. The latter, on the other hand, houses all the files you uploaded to Amazon's servers. Take note that this feature no longer exists in the desktop app.
The massive library size of the platform makes it more enjoyable to use with Amazon devices. You can command your Echo using Alexa voice-control technology to stream songs in their entirety. You can also ask Alexa to play behind-the-scene commentaries or Side-By-sides on songs from specific albums. Furthermore, you can use the device to search for songs by lyrics and music that matches your mood.
Subscription
Amazon Music Unlimited delivers an ad-free listening experience at an affordable price. It offers the industry standard of $9.99 per month for an individual user. You can also enjoy the app with a Family Plan that covers six people at $14.99 per month. Additionally, students receive a discount that drops the price at $4.99 per month.
If you are a new user, Amazon offers a 90-day trial period that outclasses its rivals. It lets you explore the full 60-million song catalog, with no delays on new releases. The streaming service also features HD and Ultra HD tiers that bring high-quality music streams to subscribers for a higher cost.
Ultimately, Amazon Music Unlimited has one of the best lyric features in the music streaming space. It has a karaoke-like scrolling text that moves in time with the songs. It's brilliant, and other services like Spotify are adopting similar lyrics integration. In addition to these features, the app is accessible on both iOS and Android platforms and contains copious songs, useful recommendations, and a music store.
PROS
Tight integration with Amazon devices
HD and Ultra HD audio quality tiers
The best scrolling lyrics feature
Lengthy free trial period
CONS
Lacks other music content
No free tier
Best for YouTube Users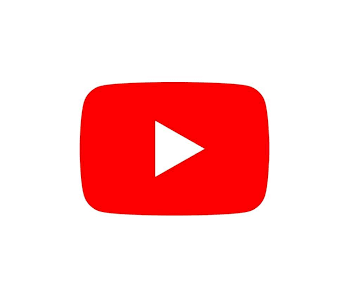 Subscription Price: $9.99 per month
Developed by YouTube, the music streaming service allows you to discover new songs and listen to your favorites ad-free. It leverages Google's massive information base to let you search for songs, find playlists, and switch between an audio track and music button with a click of a button. You can also download content for offline playback.
If you enjoy watching live performances, covers, and music videos, you will find the vast library of YouTube Music sufficient. The streaming service gives you a bang for your buck, starting at $9.99 per month. However, it is best to sign up for the $13.99 YouTube Music Premium to eliminate ads from every video.
App
A wholly reimagined app, YouTube Music guides you through the world of music with a straightforward interface. The desktop and mobile app designs are nearly identical. They are both visually appealing and easy to use. The streaming service also has a dark theme with three tabs: Home, Hotlist, and Library.
The home screen offers an updated list of music and videos tailored to your taste and country. It also continuously improves recommendations as you listen to, like, or dislike new songs. More impressively, it pushes a specific "shelf," as YouTube calls it, farther down the screen if it senses you don't like it.
Essentially YouTube Music's trending page, the Hotlist, shows what's going on in your regions such as new releases and headlines. It offers all of the music videos you can't find in other streaming services. A new app update replaces this section with the Explore page that focuses on helping you discover new music and find playlists.
Finally, you can find all your downloads, recently played songs, playlists, and every music you liked and the artists you subscribed to in the Library. It is so vast that you can easily get lost. Since the application doesn't allow you to search through songs and albums like Spotify and Apple Music, it can be time-consuming to find what you are looking for in such an extensive catalog.
Subscription
YouTube Music has all the basics. It enables you to download music for offline playback, search songs by artists, and create playlists with its three pricing structures. The free, ad-supported version allows you to play and download music and is an excellent way to find out if the streaming service suits you.
The $9.99 per month plan, also called YouTube Music Premium, serves up an ad-free experience, offline playback, and background listening. The other pricing model is the Family Plan, which gives up to six people access to the platform's catalog and premium features for $14.99 per month.
Additionally, an $11.99 per month YouTube Premium subscription allows you to receive YouTube Music Premium as part of the package. Now, you can enjoy watching videos uninterrupted by ads and have something to do in between your favorite TV show's episodes.
PROS
Location and time-based playlists
Easy to use and pleasant user interface
Background play
CONS
Lacks Hi-Res audio
Library easy to get lost in
What to Consider When Subscribing to a Music Streaming Service
Now that you know everything you need to know about Spotify, Apple Music, YouTube Music, and Amazon Music Unlimited, the question is which music streaming service is best for you? Most of them have similarities than differences, starting with access to various songs for around $10 a month. However, some options may appeal more based on your specific interests. To find out which platform benefits you the most, consider the following features:
Music catalog
Top music streaming services all have vast catalogs with at least 20 million songs, which means you are more likely to find all or nearly all of your favorite tracks. However, you may see significant gaps in their libraries. Some hugely popular artists, such as Garth Brooks and Joanna Newsom, aren't available in Spotify. At the same time, some artists exclude their newest releases to encourage you to buy their album.
Before you subscribe to any streaming platform, take advantage of the free trial to make sure all your favorite songs are available.
Device compatibility
Nearly all streaming services have apps for iOS, Android, and Windows phones. Some offer a way for you to listen to your favorite songs on your PC through a web or dedicated desktop app. Depending on the service, the latter may be better than the former. For instance, Spotify's desktop app has more features and keyboard controls than its web player.
Some services also synchronize with your home audio devices. In contrast, others can play music on game consoles like Xbox and Playstation. Apple Music, for instance, allows you to play, pause, fast forward, and rewind tracks with your Apple TV.
Free trials and subscriptions
Most music streaming services offer free trial periods, helping you see what you are getting into before you commit. It also enables you to personally experience the platform and make a more informed purchasing decision. Some trial periods can last up to 90 days, giving you more time to explore music catalogs and familiarize yourself with the app while feeling comfortable doing so.
Additionally, free subscriptions let you listen to music, with some advertisements sprinkled in between tracks. They even limit how you can play music. For instance, Spotify does not allow you to skip tracks in its free tier.
Family plans and student discounts
The best music streaming services offer users the opportunity to further their savings. They have Student Plans that allow college students to save up to 50% while they soundtrack their study sessions. They also have discounted Family Plans for large households that use several devices. Spotify even has a Duo Plan for two people. You can create a choice based on the number of users in your home.
Availability
Is the streaming service available in your country? Probably the most critical factor you should consider is availability. Spotify, Apple Music, YouTube Music, and Amazon Music Unlimited are accessible in several countries around the world. If you travel frequently, you should also check whether your preferred platform works wherever you plan on spending your vacation.
Upload music
Spotify and Amazon Music are two of the most popular music streaming services that let you listen to music from their vast catalogs and upload your personal collection. Apple Music supports this feature as well, allowing you to add songs you've purchased from iTunes. These platforms either scan your computer for existing tracks or let you upload files manually.
This option enables you to enjoy the best of both worlds: listening to your curated music collection and accessing tracks you haven't purchased.
With a still-growing array of music streaming services in the market, it can be challenging to decide which should be your primary streaming platform. While it is up to you to make a choice, the above features can help you make a sound decision.
Wrap Up
Streaming services are one of the most convenient ways to listen to your favorite music. At their core, these platforms offer similar features. From on-demand music to the capability of downloading music to listen to them offline, you will usually be able to enjoy these features.
Knowing what platform to subscribe to is usually going to be dictated by the ecosystem you use the most. For example, Amazon Music Unlimited is an excellent choice for Prime users, since you do get the added discount. Those who have Alexa smart home systems can also take full advantage of the features offered by this service.
On the other hand, if you are an avid Apple user, Apple Music is probably the service that is right for you. One of the features that you will be able to enjoy is better content management by having all of them on iTunes. This is undoubtedly a big deal if you have multiple Apple devices and want to sync your entire content library.
There's also YouTube Music, which is perfect for YouTube and Android users. If you love watching your favorite videos on the platform, you should have no problem adapting to the Music version.
Finally, there's Spotify, which is the best service in terms of music discovery. If you are always on the lookout for the latest trending artists and songs, this is the platform for you. It is also an overall reliable service that offers high-quality streaming and sharing capabilities.
These are all excellent music streaming platforms, and it is essential that you pick the one that is best for you. It also helps if you get a great pair of headphones so you can fully enjoy your favorite music, whether you are at home or on the road.