6 Best Controllers for Steam in 2020
3D Insider is ad supported and earns money from clicks, commissions from sales, and other ways.
Steam has made it easier than ever to enjoy games with a variety of controllers on PC and Linux. You don't have to fiddle with controller emulators or use external software since Steam recognizes and helps you configure both generic and name-brand peripherals. That just leaves the question of which controller to choose, and that's what this article is here to answer.
These are the six best controllers for Steam you can get. We've included models with different button layouts and features to show you what's out there and make picking one that suits your preferences easier. Buy a controller and finally experience console ports & arcade games how they were meant to be played.
Budget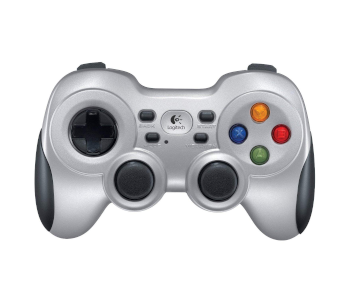 Logitech F710
4.1/5.0
Weight: 14.4 oz.
Headphone jack: No
This also works with older games.
Check Amazon
Best Value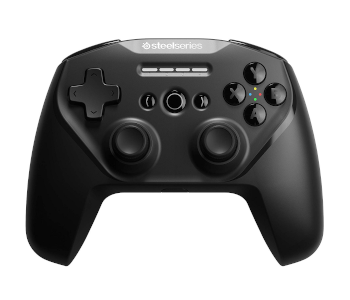 SteelSeries Stratus Duo
4.5/5.0
Weight: 16.8 oz.
Headphone jack: Yes
Comes with rechargeable batteries.
Check Amazon
Top Pick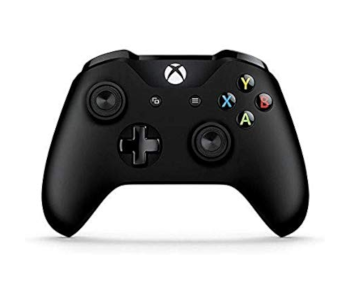 Xbox Wireless Controller
4.7/5.0
Weight: 19.2 oz.
Headphone jack: Yes
Maintains strong wireless connections.
Check Amazon
Controllers for Steam Comparison Table
1. Best Overall – Xbox Wireless Controller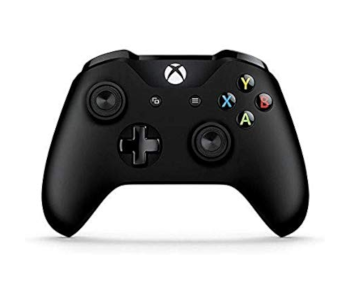 View on Amazon
Editor's Rating: 4.7/5
The wireless controller for the Xbox One represents the culmination of Microsoft's research and willingness to listen to customer feedback. It takes everything great about the 360's controller and addresses issues like its predecessor's unresponsive D-pad. It also runs seamlessly in any Windows 10 PC and works in Steam games without a hitch.
Overview of Features
Owners of previous-gen controllers will notice how the Xbox Wireless Controller is sleeker and more refined. It's thinner and more natural to grip, while the button design is less eye-catching. That's a plus in our book as the large old Home and bright face buttons could look gaudy. There are numerous designs to choose from, and Microsoft also lets you extensively customize the color and look of each component to create a signature controller of your own.
The layout remains rightfully unchanged, but the buttons and sticks themselves are improved. The D-pad is the biggest winner as it is now slightly concave. Your thumb can now easily switch from one position to another in one fluid motion, which should make swapping out weapons or navigating menus a breeze. The control sticks have the right amount of give. Their thumb rests are concave and are surrounded by a beveled texture that keeps your thumbs from slipping.
The triggers and shoulder buttons have also changed. Each trigger now has its own motor that adds to the experience once rumble is turned on. They offer increased resistance the more you pull them back. The shoulder buttons are larger and easier to press.
You can hook the controller up to your PC in various ways. Xbox Wireless and Bluetooth require you to get dongles but facilitate stable wireless communication. You can always use the MicroUSB port if you don't mind the cable. A 3.5mm jack is present, too, allowing you to plug a pair of headphones into the controller instead of the PC.
Microsoft's controller runs on batteries. You're officially supposed to use two non-rechargeable AAs, which will last for around 40 hours, depending on the manufacturer. However, you can get the Play & Charge Kit that contains a charging station and Li-ion battery and ditch AAs altogether.
What We Didn't Like
You won't enjoy using the Xbox Wireless Controllers if you aren't a fan of clicky controls. The D-pad and side panels are the biggest culprits and make a lot of noise when handled. The controller can go through a lot of wear & tear, but its analog sticks eventually start to drift.
Tech Specs
Dimensions: 6.9 x 2.9 x 7 in.
Weight: 19.2 oz.
Headphone jack: Yes
Connection types: Xbox wireless, Bluetooth, Micro USB
Battery: 2 AAs
The Pros
Excellent ergonomics and responsiveness
Revamped D-pad
Works with rechargeable batteries
Maintains strong wireless connections
The Cons
Clicky D-pad and shoulder buttons
Prone to drift with intense long-term use
2. Best Value – SteelSeries Stratus Duo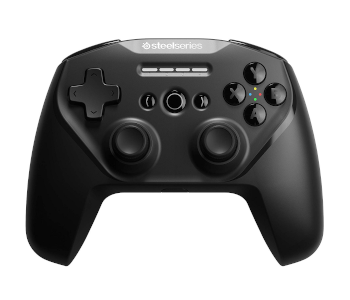 View on Amazon
Editor's Rating: 4.5/5
Do you play PUBG as much on Steam as you do on Android? In that case, the Stratus Duo from SteelSeries is the perfect choice. It's a controller that seamlessly transitions from desktop to mobile gaming and back, thanks to support for multiple wireless connectivity types. It's built to last, handles any controller-supported Steam game well, and has an appealing price for everything it offers.
Overview of Features
You'll love the Stratus Duo's design if you like controllers that are simple yet attractive. Matte black dominates its sturdy plastic frame and controls. A set of dots and an LED strip that indicates your player position are the only bits of color, and they break up the monotony without making the controller look flashy.
The Stratus Duo's layout is that of a PlayStation controller, with parallel analog sticks. Its frame is reminiscent of the Nintendo Switch Pro Controller, and the large shoulder buttons are similar as well. We particularly like the design of the triggers as they're shaped to follow the contours of your fingers and offer the right amount of resistance. The controller is satisfyingly heavy and durable, while issues like drifting and sticky keys are rare.
Connecting the Stratus Duo to your PC is a breeze since it's plug & play and doesn't require driver installation. You can either connect it directly through Micro USB or establish a wireless link with its 2.4GHz receiver. The Duo in its name signifies dual wireless connection modes you toggle between using a switch. One position switches to Bluetooth and is reserved for use with Android phones. The other connects the controller wirelessly to the PC.
This controller comes with and supports rechargeable Li-ion batteries. A full charge lasts 20 hours, and you can use the controller while recharging it.
What's Bad About It?
The receiver the Stratus Duo comes with is tiny and easy to lose. Other controllers have small spaces inside the battery compartment where you can keep the receiver while it isn't in use, but this one doesn't. The D-pad and Start / Select buttons aren't the best. They're mushy, and pressing Start or Select can cause you to accidentally move a thumbstick since they're close.
Tech Specs
Dimensions: 4.4 x 2.5 x 5.5 in.
Weight: 16.8 oz.
Headphone jack: Yes
Connection types: 2.4GHz wireless, Bluetooth, Micro USB
Battery: Rechargeable
The Pros
Excellent value for the money
Sturdy and comfortable shell
Three connection modes with effortless switching from PC to mobile
Comes with rechargeable batteries
The Cons
Mediocre D-pad and Start / Select buttons
No storage space for the wireless adapter on the controller
3. Nintendo Switch Pro Controller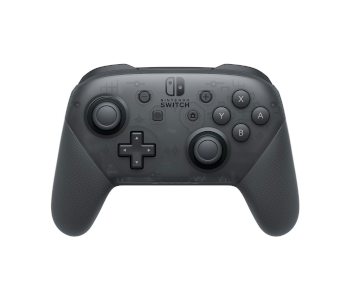 View on Amazon
Editor's Rating: 4.4/5
The Switch Pro Controller was a compelling buy for PC gamers on launch and became even more so when Steam added full gyro support. Having an extra dimension to work with opens up endless possibilities like looking around by moving the controller and leaving one stick free to do other things. Even if you feel that gyro on PC is gimmicky, the excellent build quality and handling of Nintendo's controller are good enough reasons to get one.
Overview of Features
SteelSeries took many cues from Nintendo when designing the Stratus Duo. You'll encounter a similarly uniform color scheme and ergonomics on the Pro, along with a translucent top that lets you see its internal workings. The most notable difference is the left side's layout since the D-pad and analog stick are located where they would be on an Xbox controller.
The Pro doesn't have triggers, relying on a set of large side panels located under the standard pair. The D-pad is the controller's most impressive component. Its tactile and instant responses will give you an edge in fighting games and will make you want to switch from the left thumbstick for movement. Switch controllers have two additional buttons, plus and minus, which you can configure through Steam to serve various functions.
Nintendo made a compromise when designing the Pro's battery. It's rechargeable and sits firmly in place inside a compartment protected by a screwed-in panel. It recharges through USB-C and takes six hours to do so. Not a bad deal considering it lasts 40 after that. On the other hand, the controller doesn't become junk if the battery dies since you can unscrew the backplate and replace it.
Are There Drawbacks?
The Nintendo Switch Pro Controller won't be a good fit if you're into racing games and don't use a wheel. Its lack of triggers means you can't brake or accelerate gradually. The left analog stick is prone to acting up. Dust and debris pile up inside even with careful handling, so you'll need to clean it periodically to keep the controller in working order.
Tech Specs
Dimensions: 6.1 x 2.5 x 5.7 in.
Weight: 14.1 oz.
Headphone jack: No
Connection types: USB-C, Bluetooth
Battery: Rechargeable
The Pros
Excellent build quality
Great D-pad and face buttons
Long-lasting removable battery
Gyro movement works well on Steam
The Cons
Lack of triggers makes it a poor choice for racing games
Left analog stick requires frequent cleaning
4. DualShock 4 Wireless Controller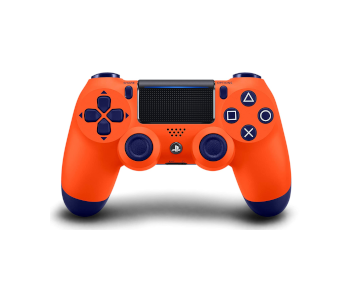 View on Amazon
Editor's Rating: 4.4/5
The DualShock 4 is Sony's best controller to date and works well for Steam users. It has none of the 3rd edition's kink while bringing innovative upgrades like the trackpad and built-in speakers to the table. It's hard to top the DualShock's ergonomics, and its motion controls are almost on par with Nintendo's model.
Overview of Features
Sony went back to the drawing board and designed the DualShock 4 to address all of its predecessor's shortcomings. The analog sticks are now wider apart and have better throw. Their tips are concave and grippy, so you don't need to worry about slipping. The D-pad has four individual keys fighting game enthusiasts might not like, but you'll love them if you're into retro arcade games.
The trackpad is the DualShock 4's most significant innovation. It acts as the Start and Select buttons by default but changes input based on games and can double as a pointer to navigate segments like map screens. The controller's second iteration has a light strip above the pad that glows different colors based on the game you play and can even act as a health meter in some of them.
We love how balanced the DualShock 4 is. It feels solid but isn't too heavy. There's enough room for adults to play comfortably while kids don't need to stretch their fingers. None of the controls feel mushy, and the triggers are sensitive enough for rapid-fire input.
You connect the DualShock 4 through Micro USB and charge it the same way. Its light will conveniently glow amber to tell you when it's time. Wireless connection via Bluetooth is supported, but you'll have to get a separate dongle for the PC to enable it. The version we've lined to is Japanese, but that has no bearing on the connection quality or controller responsiveness in wireless mode.
What We Didn't Like
The trackpad is a good idea on paper, but its implementation is a mixed bag. It will sometimes misinterpret swipes and can't move the cursor as precisely as a regular mouse. The DualShock 4's battery life is disappointing. Expect eight hours of playtime before needing to recharge, less if you keep vibration on.
Tech Specs
Dimensions: 6.3 x 2.2 x 4 in.
Weight: 12 oz.
Headphone jack: Yes
Connection types: Micro USB, Bluetooth
Battery: Internal
The Pros
Outstanding ergonomics
Solid button and analog stick quality
Has useful LED indicators
Lots of styles to choose from.
The Cons
Trackpad responsiveness and accuracy could be better
Poor battery life
5. Razer Raion Fightpad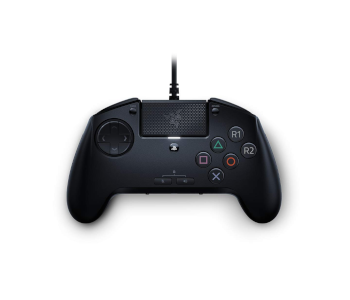 View on Amazon
Editor's Rating: 4.3/5
We've only reviewed general-purpose controllers so far, but these aren't the best fit for fighting games like Street Fighter V. Analog sticks can get in the way, and shoulder buttons are awkward for pulling off strong attacks. That's where the Raion Fightpad from Razer comes in. It's a specialty controller designed for fighting game lovers that also works wonders for side scrollers.
Overview of Features
The Raion Fightpad is the most unusual model on review. It's longer and broader than most to accommodate an extra set of face buttons next to the standard four. It's also the lightest since it lacks analog sticks and a battery, relying on continuous power through a cable instead. There's no vibration either since fighting games don't use it. However, you do get a DualShock-style trackpad and a 3.5mm jack for headphone input.
The controller compensates for its lack of input with several switches that toggle the D-pad and shoulder buttons' behavior. For example, you can set the D-pad to act as either of the missing analog sticks. You can also move L1 & L2 over to the right or set the triggers to mimic pressing down on a thumbstick.
Having fewer controls to deal with allowed Razer to focus on perfecting the D-pad and face buttons. They did so by outfitting them with mechanical switches that can take 80 million presses before failing. The combination of mechanical switches and six arcade-style buttons offers unprecedented precision. All eight of the D-pad's directions respond with a satisfying click, and the Raion Fightpad's layout makes pulling off complex combos easy, whether you're a novice or pro.
What's Bad About It?
We don't mind that the Raion Fightpad connects only through cable, but the fact that the cable is fixed in place is concerning. Damaging the cable means you'll have to get a new pad, so take care not to stretch or tangle the cable since its build quality isn't the best. Mechanical switches and a niche market make the most expensive controller we've tested.
Tech Specs
Dimensions: 8 x 2.9 x 8.6 in.
Weight: 10.1 oz.
Headphone jack: Yes
Connection type: Micro USB
Battery: No
The Pros
Specialized layout makes it perfect for fighting and arcade games
Customizable D-pad and shoulder button layouts
Excellent build quality and responsiveness thanks to mechanical switches
Omission of motors and analog sticks makes it very light
The Cons
Low-quality fixed cable
Expensive
6. Best Budget Option – Logitech F710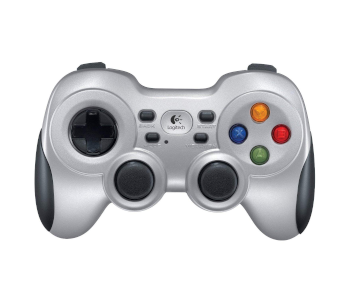 View on Amazon
Editor's Rating: 4.1/5
Our budget pick is the F710, a wireless controller Logitech put out on the market several years ago that's still going strong. Its build quality exceeds what you'd expect from a sub-$50 controller, and input responsiveness rivals that of official Xbox and PlayStation peripherals. Its ergonomics might take some people time to get used to, but the F710 is otherwise a fine gamepad for old and new games alike.
Overview of Features
The F710 looks like the successful fusion of DualShock 3 and Xbox 360 controllers. Its upper part is finished in silver plastic while the handles and back are rubberized. The handles' sides are slightly textured for better grip, and the F710 feels sturdy in your hands. Its layout is that of a PlayStation controller while the colorful face buttons resemble Xbox's model.
Most of the F710's controls are excellent. The thumbsticks are textured and don't have dead zones, while the face buttons react as well as those on an original Xbox controller. The R1 and L1 shoulder buttons are clicky while the triggers have just the right travel time & resistance. The D-pad isn't on par with other controls as it moves around and feels plasticky. However, it performs adequately when used in games.
The F710 has two strong motors responsible for haptic feedback. You can turn them off by pressing a dedicated button above the right stick. A Mode button adjacent to it switches the controls mapped to the D-pad and left stick. A square Logitech button in the middle takes you to the home screen. A switch on the F710's back lets you toggle between xInput and DirectInput. XInput is the current standard and works with all modern Steam games, while DirectInput is useful when you want to play older titles.
The battery compartment protrudes from the back and holds two AAs you get with the controller. There's also room for its miniature wireless receiver. Battery life is excellent as they'll last for weeks if you turn vibration off.
Are There Drawbacks?
The F710's wireless connection is delicate. Forget about plugging its receiver into one of your PC's rear USB slots since it needs an uninterrupted line of sight for worry-free gaming. The receiver needs to be close to the F710, which is why the USB extender comes in handy and should be used at all times. The grips are small, and the bulging battery compartment limits finger placement. Most people won't mind, but there might not be adequate room for your pinkies if you have large hands.
Tech Specs
Dimensions: 6.6 x 3.1 x 7.8 in.
Weight: 14.4 oz.
Headphone jack: No
Connection types: 2.4GHz wireless
Battery: 2 AAs
The Pros
Great build quality for the price
Batteries last long before needing a replacement
Works with older games
God haptic feedback you can quickly toggle on and off
The Cons
Controller needs to be in receiver's line of sight and close to it for uninterrupted connection
Might not be the best fit for people with large hands