Stratasys Gets Colourfull With The New Colour Objet500 Connex3 Multi-Material Printer
3D Insider is ad supported and earns money from clicks and other ways.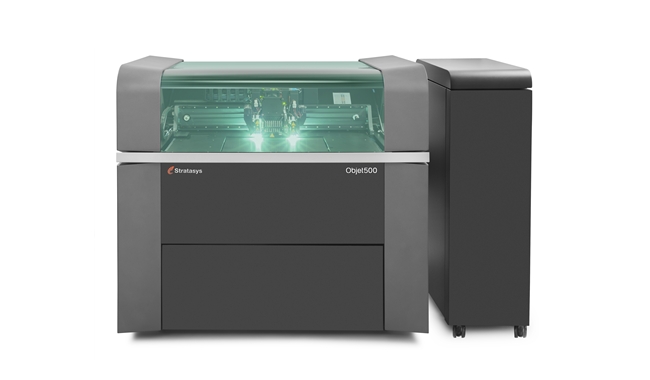 Last year we saw the acquisition of MakerBot by 3D printing giant Stratasys. CES 2014 was the first time we got a glimpse of what the partnership might mean for the consumer side of things, but what about Stratasys professional market? Two weeks after the announcement of three new MakerBot printers, Stratasys has taken the covers off what could be there crowning achievement – a multi-coloured, multi-material 3D printer.
SolidWorks World 2014 in San Diego was the chosen event for Stratasys' big reveal and as it was expected, the new printer is part of the Objet Connex platform. The Object500 Connex3 brings multi-colour and multi-material printing together, making it the first and only 3D printer in the world to do so.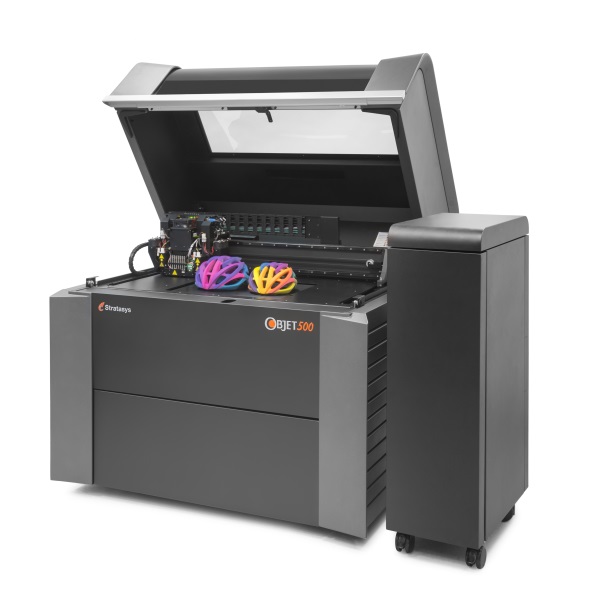 This presents opportunities to 3D print realistic prototypes and components in vibrant colours, with the durability and surface finish of an assembled part. Stratasys bills the new Connex3 as  "a game-changer for product design, engineering and manufacturing processes."
The Connex3 features a unique triple-jetting technology that combines droplets of three base materials to produce parts with hundreds of colours and virtually  unlimited combinations of rigid, flexible and transparent color materials, colour digital materials as well as high temperature materials. All this can be achieved in a single print run, saving time and money on notoriously slow development processes.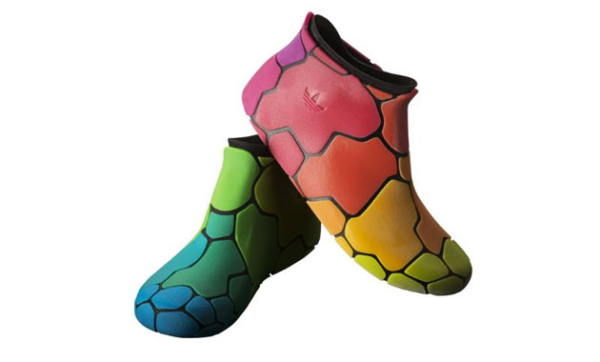 Similar to 2D inkjet printers, the Connex3 combines three colour materials – cyan, yellow and magenta, to produce multi-colured prints. According to Stratasys, there are literally hundreds of colours designers can choose from. It also features six palettes for new rubber-like Tango colors, ranging from opaque to transparent colors in various shore values.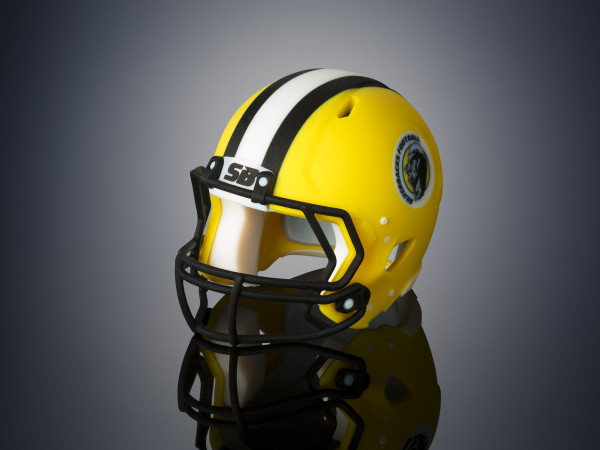 Stratasys' CEO, David Reis said: "Stratasys' goal is to help our customers revolutionize their design and manufacturing processes. I believe our new Objet500 Connex3 Color Multi-material 3D Printer will transform the way our customers  design, engineer and manufacture new products. In general and with the Connex technology in particular, we will continue to push the envelope of what's possible in a 3D world."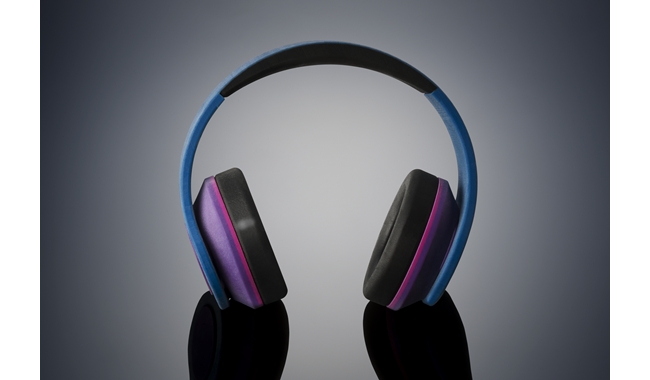 Trek Bicycle in Waterloo, Wisconsin, US have been beta testing the Connex3 for Stratasys. They have been developing and testing accessories like helmets, chain guards and handlebar grips prior to production. Mike Zeigle, Trek's prototpe development manager said the Connex3 " "changed the way we manufacture at Trek,  augmenting our traditional, time-consuming CNC processes with fast, iterative and realistic prototyping and functional testing. Now we produce bicycle parts that look and feel like production parts. We are particularly excited about 3D printing our models directly in colour. This gives our designers the ability to graphically display colour contact pressure map data on rider contact parts like seats and grips. We are also working on doing the same with FEA & CFD stress data on structural bike components."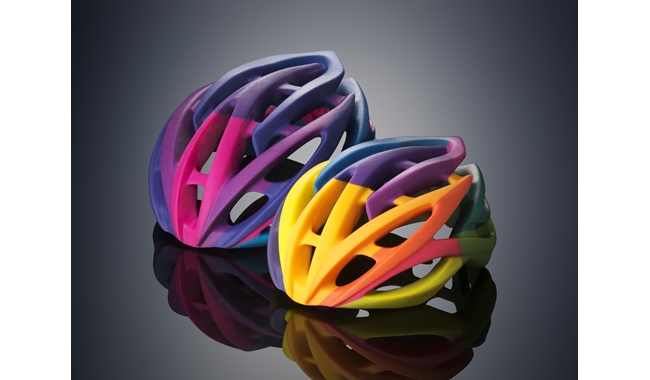 The Objet500 Connex3 is already available today, but the coloured, flexible materials won't be available until at least quarter two of this year. This is certainly a big development for the 3D printing industry, but the base price of $330,000 is even bigger.
Warning; 3D printers should never be left unattended. They can pose a firesafety hazard.