10 3D Printing Ideas to Liven Up Your Summer
3D Insider is ad supported and earns money from clicks, commissions from sales, and other ways.
The summer months are coming. After a year of being stuck indoors, a lot of us are eager to go on summer trips to the beach or for picnics at the park. There is certainly a lot to look forward to and lots of catching up we want to do with friends or family.
If you have a 3D printer at home, you can start working on some projects that can make those summer trips better. From toys to photography tools, there are dozens of ways to make outdoor time even more enjoyable. Here are ten ideas we are eager to try.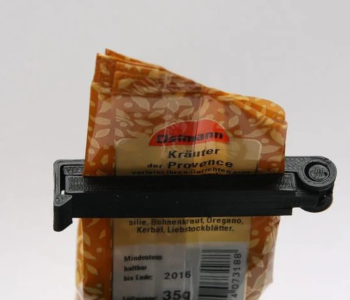 Road trips or hanging out by the beach mean having snacks. What could be more apt for a summer trip than a bag of chips? However, we hate having to finish a bag of chips just because it has already been opened, lest it goes stale.
These bag clips will keep your opened bags of snacks sealed so you can go for a swim and get back to them later. These are the same bag clips that can buy at a dollar store, but these are arguably better just because you 3D printed them yourself. There are also other versions of these clips that are longer in case you're packing a super-sized bag of chips.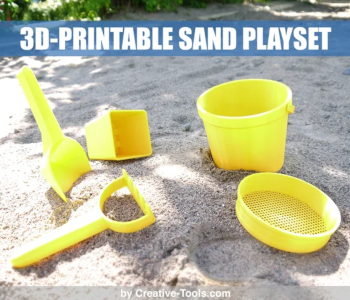 If you're traveling with kids, then you know that you always have to keep them busy or else they can get in trouble. This sand playset is perfect for a trip to the beach. They can also be good toys for a trip in the park if it has a sandbox.
These toys are classics and are probably close to the same ones you played with as a kid. It would be nice to print them in a bunch of different colors just to make them more interesting.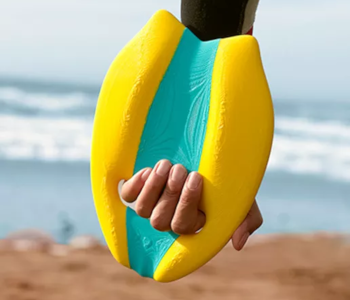 Now here's a toy for the adults. If you want to go surfing but can't be bothered to bring an entire surfboard to the beach, this is the next best thing. A hand plane is an ingenious handheld piece of gear that lets you ride waves just as well as a surfboard.
As unusual as it looks, this is an actual, recognized sport called body surfing. The best thing about a hand plane is that it's wonderfully small and can fit inside your backpack. This model proves that you can even 3D print your own hand plane and inject it with some of your personality. With some practice, you can be the coolest person on the beach.
Proper footwear is important whether you're going to the beach, the park, or a hike in the mountains. Shoes are not the easiest thing to wash so we really hate having to deal with them after they have been soiled. How about just 3D printing a new pair?
This model for lace-up sneakers is best printed with some flexible filament. If done right, you can end up with a pair of sneakers for a fraction of the price of a proper pair. The best thing about it (aside from being really cheap) is that you can just wash off any dirt or mud at the end of the day.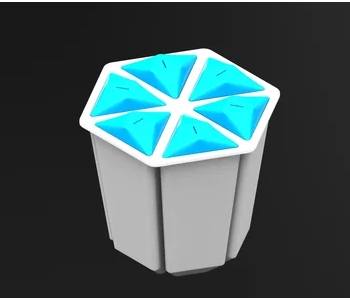 What could be better than an ice-cold popsicle in the middle of a hot day? This simple popsicle mold will help you make perfectly shaped popsicles six sticks at a time. The model even comes with covers to hold the popsicle sticks in place.
This project is best printed with food-safe plastics like PLA or PETG. You may also want to try to keep the internal space (where the popsicle goes) as smooth as possible. In any case, contamination should be unlikely as long as you don't pour anything hot into the plastic.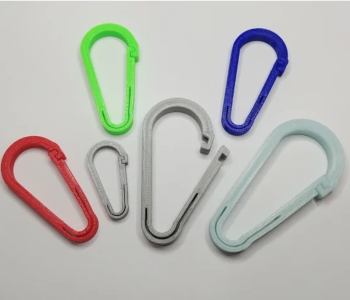 Planning to go hiking? Summer is a great time to go outdoors and perhaps spend a night under the stars. This usually involves bringing a ton of gear. These carabiners will help you with organization or simply with hanging your clothes to dry at the camp.
Take note that 3D printed carabiners are not meant to support huge loads. Do NOT use these carabiners for climbing or for any situation where your life depends on them. They might not even be strong enough to carry the weight of your entire backpack.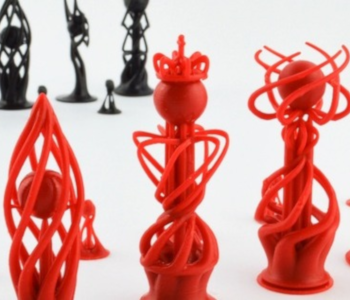 The thing about being outdoors is that you will inevitably end up spending a few hours doing nothing. That's part of the charm of summer and should help you relax. If you find yourself getting a bit too bored, it would be nice to have this chess set to whip out.
There are lots of chess set models out there for 3D printing, but we like this particular "wobbly" flavor right now. The unique design makes this set fun to play with on unstable ground, such as the one you will find on the beach or at the park. It's also a bit more complex to print in case you're looking for a bit of a challenge.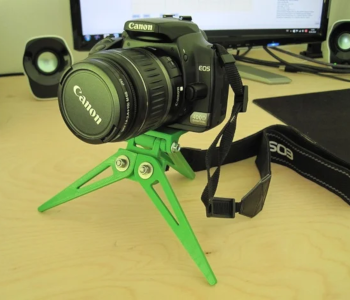 Photography and summer trips go together like bread and butter. Going on an outdoor trip without a camera is unforgivable but not having a tripod on hand is just plain silly. This 3D printable tripod is small, adjustable, and can be folded down into a compact bundle.
Despite the size, this tripod is strong enough to support full-sized DSLR cameras. You will need a couple of steel nuts and bolts to assemble the pieces and make them a bit more robust. The tripod also doubles as an extended handle for the camera when it is folded down.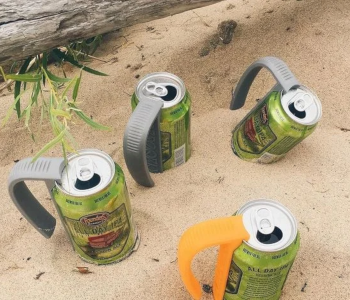 Is there anything worse than a cold drink getting warm too quickly because of your hands? Well, yes, there are a couple thousand things that are worse. However, a warm can of soda can still be a bummer. This can handle snaps onto the rims of a standard can so you can drink it like you would a pint mug.
This would be a nice project to work on if you're planning on holding a summer barbecue in your backyard. The can handles are bound to get a few reactions from your guests who might even end up asking you to print some of the handles for them.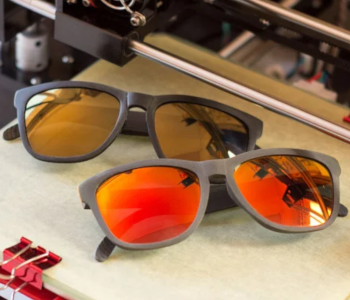 When the sun is at its peak, few accessories are as essential as your bottle of sunblock and a pair of sunglasses. This 3D printable model is a great way to showcase your 3D printing skill. The lenses are, of course, not included.
There is a lot that you can do with a 3D printable model for sunglasses. Have you always been wondering what to do with that wood filament? It would add a wonderfully "tropical" feeling to your personalized sunglasses. How about printing one with glow-in-the-dark colors? 3D printing your own sunglasses means never having to be limited again by the ones you can buy off the = rack.
Final thoughts
This year's summer is bound to be special after most of us were forced to spent last year indoors. While we wait for the sun to come out in full force, you can do a bit of 3D printing in anticipation of those outdoor trips.
Warning; 3D printers should never be left unattended. They can pose a firesafety hazard.