The MicroSlice – Small Scale Laser Cutting & Engraving For Those On A Budget
3D Insider is ad supported and earns money from clicks and other ways.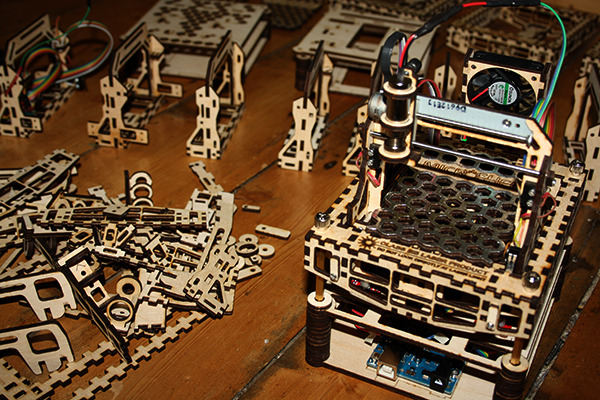 Need a laser cutter but you don't have the space or money for some of the larger units you can find on the market? A newly launched Kickstarter campaign might be just what you need to achieve laser cutting success. UK-based, Gregory L Holloway has launched his MicroSlice mini-laser cutter and engraver on Kickstarter.
Inspired by the Pocket Laser Engraver from Instructables user, Groover, the MicroSlice can cut and engrave paper, wood and plastic. An Arduino UNO is used in conjunction with Open Source software to give users the up-most control over their engraving and cutting projects.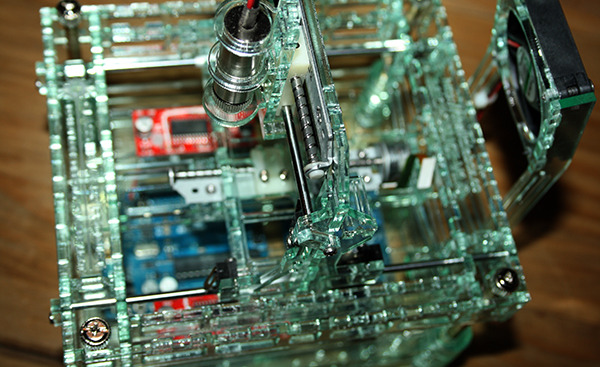 The MicroSlice comes as a kit, which takes roughly 15 hours to build. Everything from the Arduino UNO R3, to the laser diode, and all the cables, to the bolts & screws is included in the full kits.
Holloway took design ques from larger professional laser cutters. There are a couple of stepper motors, which allow for movement in the X and Y plane, a fan for ventilation, and a honeycomb cutting table that is commonly found on professional grade cutters. He also ditched the bulky and expensive CO2 laser found in many laser cutters and opted for a high-powered Laser Diode.
A step by step guide detailing the design and build process of the MircoSlice is available on Instructables. The 10 step Instuctables page goes from the initial design and inspirations, all the way up to final software and setup developments.
Prices for the kits start at £150 (all of them are gone) for an early bird special and go up to £349 for a powered MicroSlice, that is built to the highest standard by the LittleBox Company Workshop. Estimated shipping is around April 2014 and international customers will be charged £17 for shipping.
Find out more on Kickstarter and check out Holloway's Silver Jimmy website.