Three Best 3D Printers under $500
3D Insider is ad supported and earns money from clicks and other ways.
3D printers can be a big investment for some, especially for those who aren't using one for design or business purposes and just want one for fun. There are so many 3D printers on the market now that it can be hard for newcomers to the technology to make up their mind, so we've created a list of our best three 3D printers under $500.
Just before we start we'll just make a note that there is a whole range of different 3D printers on the market and we know that you can build one with as good or even better specs than the printers below for the same price. These printers represent what we feel give the best range of usability, support, printer specs and customizability.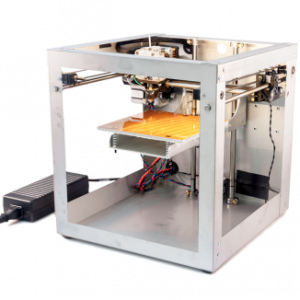 Solidoodle has been around for a number of years now and they just recently announced a massive price drop to all their 3D printers, including the Solidoodle 2 Pro. The Pro, like the standard Solidoodle 2 features a build volume of 6 inches cubed (152.4mm) and a minimum print layer height of 100 microns.
The Solidoodle 2 Pro distances itself from the standard 2 when it comes to a few features however. Unlike the standard model, the Pro 2 includes a heated aluminium build plate rather than an unheated acrylic build platform. The power supply has also been beefed up to 120W from 70W.
Comparing the Solidoodle 2 Pro to other printers in its price range, we find that it has an above average build volume and its 100 micron layer resolution puts more expensive printers to shame. When setup, the Solidoodle 2 Pro can print just as good if not better than more expensive printers such as; the new MakerBot Replicator Mini or 3D Systems' Cube 2 3D printer.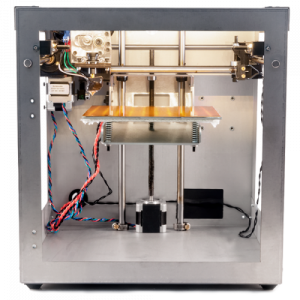 If the Solidoodle has one major downside (and as an owner of a Solidoodle 3 I can attest to this) it is its difficulty to setup and print reliably. It can take hours to fine tune the printer and you'll certainly have to make some slight modifications and changes to get the Solidoodle printing at 100 microns reliably. Printing with the Solidoodle can be a frustrating experience, but the results at the end are worth it.
At $499 for the Solidoodle 2 Pro ($100 less for the base model) you certainly can't go wrong and we would definitely recommend the printer. The combination of great specs at a low price and the friendly community over on the Solidoodle forum, make for a great first time printer for those who are slightly more technically minded.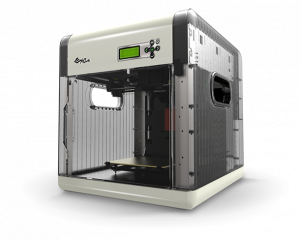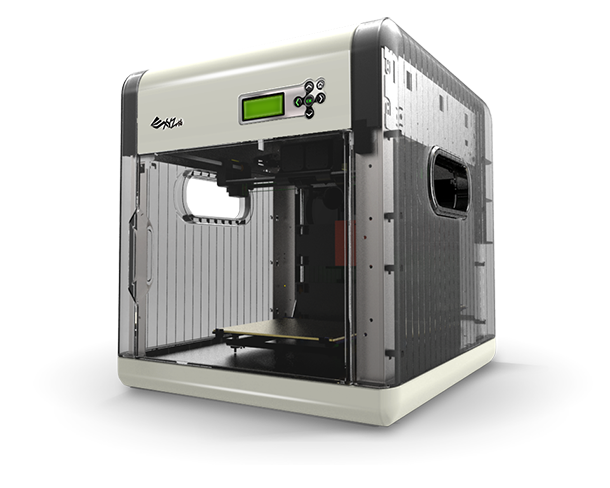 Taiwanese company, XYZ Printing is a relative new comer to the 3D printing scene; however the company has already been turning heads with their low cost, high-spec'd machines.
The XYZ Printing Da Vinci 1.0 is the company's first 3D printer and you'd be hard pressed to find anything better spec wise than it. With a build volume of 200mm cubed (7.8 inches cubed), the Da Vinci is the largest 3D printer in our list and it even matches the Solidoodle's 100 micron layer resolution.
In addition to the great printing specifications, the Da Vinci also features a LCD display and a much nicer appearance in the form of a semi-enclosed casing.
The Da Vinci 1.0's major downfall is its filament cartridge system. Unlike most other printers, the Da Vinci uses a proprietary filament system that means you can only use XYZ Printing's specially designed cartridges. The system is similar to 3D Systems very unpopular cartridge system.

Another downside of the Da Vinci is its small community. Seeing as the printer is still relatively new, the community hasn't had time to grow and develop; however there are a number of forums that do have sections dedicated to the printer, such as on the Solidoodle forum.
Overall the XYZ Printing Da Vinci 1.0 is definitely the best spec wise and if you can get over the annoying filament cartridge system, it would be a great printer that matches $2,500 MakerBot's. The Da Vinci 1.0 is priced at an amazingly low $499.
PrintrBot Simple Maker Edition Kit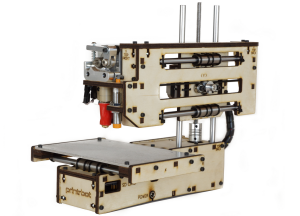 Printrbot has long been providing inexpensive, quality 3D printers both assembled and in kits. The Printrbot Simple has been through a couple of revisions and even a metal variant was released earlier this year; however we're here to talk about Printrbot's simplest Simple.
The Printrbot Simple Maker's edition kit is the smallest and least expensive 3D printer on our list. With a build volume of 100mm cubed (4 inches cubed) you're not going to be printing anything big, but the 100 micron print resolution means that you can produce some high quality objects. The printerbot uses PLA to print whereas the other two printers use ABS.
Additional features include an auto-levelling probe that makes calibrating your printer much easier and the small overall size means that the printer is fairly portable. Another added benefit of buying the Printrbot Simple is the company's great forum (which is open to anyone). The Printrbot forum has a number of highly experienced users who have come across almost all the issues you will ever face with the Simple.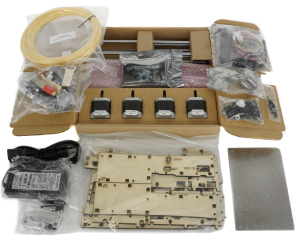 Compared to the other two printers, the Printrbot Simple is limited spec wise and the kit form can be both a blessing and a curse, depending on who you are. Only being able to print in PLA is another downside if you're looking to make something that needs some strength and durability, however PLA produces a much less toxic smell, which is a good point.
At $349 the Printrbot Simple Maker's Kit is a bargain and should definitely be considered if you're looking to buy a 3D printer. You'll learn a ton building the printer from a kit and it's a great stepping stone for newcomers.
Conclusion
I'm sure many will claim that you can get much better printers on Kickstarter, such as the Micro 3D Printer from M3D and we agree they have great specs at an insanely low price; however we feel you're always better off buying an established brand that has some support behind it. We've also heard of a number of horror stories on crowdfunding sites like Kickstarter (won't name names) and we don't recommend using it unless a company has an established manufacturing facility that is capable of keeping up with demand.
Warning; 3D printers should never be left unattended. They can pose a firesafety hazard.