Three New MakerBot Replicator 3D Printers
3D Insider is ad supported and earns money from clicks and other ways.
MakerBot was expected to announce the next generation Replicator 3 at CES 2014, but instead we've got three new Replicator printers. The trio of new 3D printers announced at MakerBot's fifth consecutive CES consists of the MakerBot Replicator Mini, the Replicator and the Replicator Z18.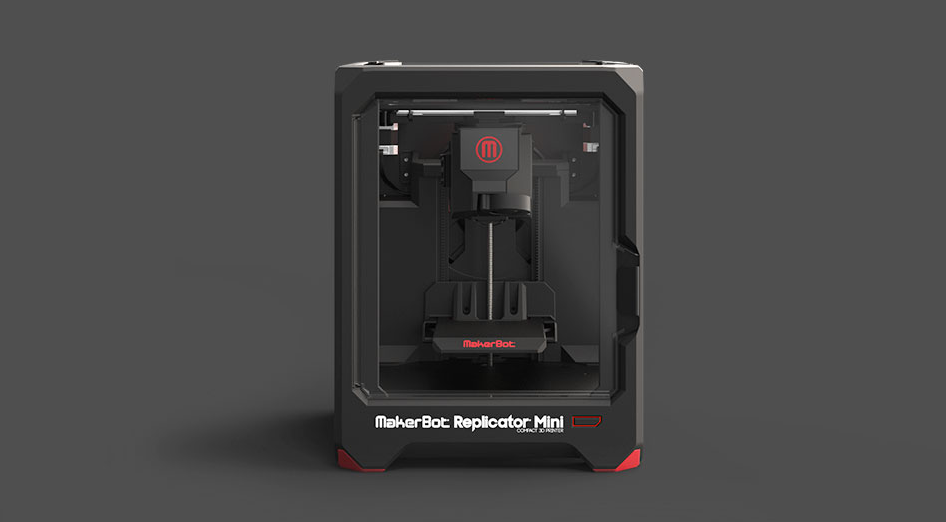 Bre Pettis, MakerBot's CEO unveiled the printers one by one, with the Replicator Mini up first. The Mini has been designed as 'the easy-to-use, no-compromise compact 3D printer for everyone, from beginners to professionals.' One-Touch 3D printing allows users to quickly and easily create prints, while a build volume of 10.0 x 10 x 12.5 cm (3.9 x 3.9 x 4.9 in) lets them create a wide range of objects. MakerBot have optimized the printer for speed and PLA filament is the material of choice for the Mini. Print resolution will be a fairly standard 200 microns and the printer will retail for $1,375.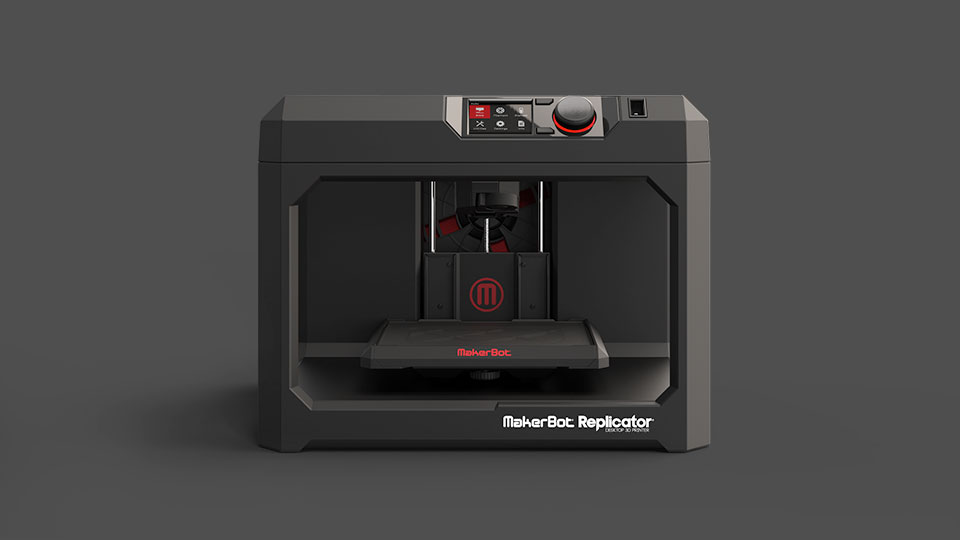 MakerBot's second reveal was essentially the Replicator 3, but they've removed the 3 and just called it the Replicator Desktop 3D Printer. Compared to the Replicator 2, the new Replicator has a 11% larger build volume at 25.2 x 19.9 x 15.0 cm (9.9 x 7.8 x 5.9 in) and faster print speeds at 100 microns. Expanded usability comes in the form of a MakerBot Replicator app, cloud connectivity, USB, Ethernet and WiFi. Other features include a 3.5-inch colour LCD display, an onboard camera for monitoring and sharing, a build-plate leveling system and a new extruder that is easy to replace and detects filament. Like its predecessor and the Mini, the Replicator 2 used PLA filament. Prices will start at $2,899, a significant jump from the Replicator 2's price point.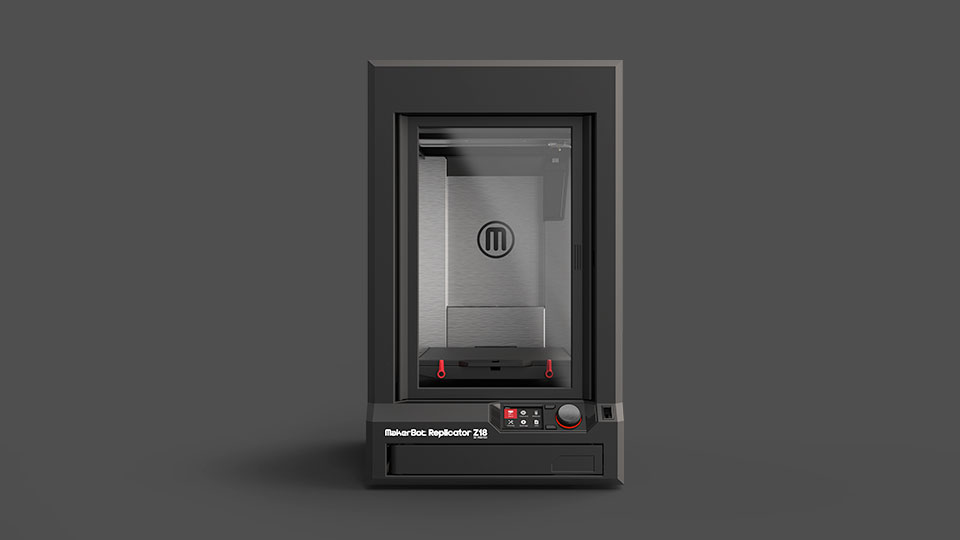 Last but not least is MakerBot's largest 3D printer, the Replicator Z18. The Z18 is MakerBot's attempt at capturing the large Prosumer market and it features a 12 x 12 x 18 inch build volume ( 30.5 x 30.5 x 45.7 cm), along with a 100 micron layer resolution. MakerBot claims the Z18 offers the best price/performance ratio in its intended market. Large or multiple objects will have no problem printing in the sealed heated build chamber, but potential customers may have a problem with the $6,499 price.
Along with the new Replicator printers, MakerBot has announced an updated lineup of apps. They include a desktop app with MakerWare printing software, a direct integration app with Thingiverse, and the ability for users to monitor and control their printer. A mobile app is also a new addition that lets users watch, pause, cancel, swap filament, receive notifications and alerts of print completion.
The last announcement was MakerBot's Digital Store which offers original, fun and collectible digital content directly to the end user. MakerBot has made the store available to fifth generation MakerBot 3D printers and the Replicator 2 (fourth generation). Customers can purchase "high-quality, delightful, printable and paintable digital 3D models and collections". MakerBot said the Digital Store turns their 3D printers " "into an in-home entertainment device and completely redefines the distribution channel: there is no packaging, no shelving requirements, no distributor/retailer mark-up, and the customer can print as many copies from the digital file as they want." Prices start at $0.99 for a file or $9.99 for a collection.
Warning; 3D printers should never be left unattended. They can pose a firesafety hazard.