TinyBoy 3D Printer Designed For Students, Comes In At $130
3D Insider is ad supported and earns money from clicks and other ways.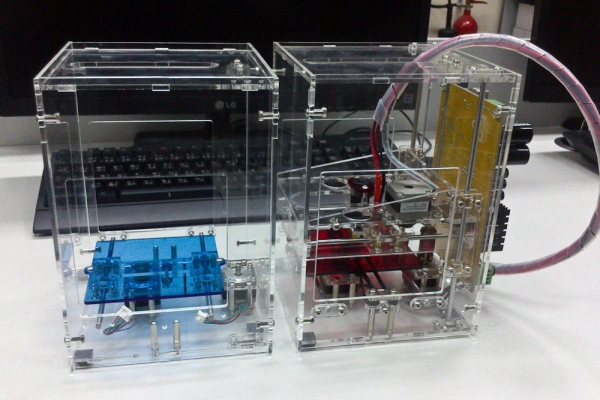 Students are notorious for having no money and living of a diet of alcohol, alcohol and even more alcohol.  So expensive 3D printers are probably out of the question for them, but TinyBoy, an open source 3D printer is designed just for them. With a small size of 15cm x 15 cm x 22cm and a build volume of 8.5cm cubed, the TinyBoy is made to fit on a regular computer desk and is aimed directly as an entry-level 3D printer.
The printer itself comes as a kit and requires only a screw driver to assemble. Parker Leung (Chief Designer), Ben Lau and Henry Law are the team behind the TinyBoy kit and they hope that it will get more students interested in 3D printing.
TinyBoy's team decided to use acrylic sheet for much of the printer because it is cheap and can be laser cut in about an hour. The small stature of the TinyBoy 3D printer provides its most interesting feature, the price. According to the team, the entire bill of materials is a mere $130, perfect for poor students.
Specs.
Build Envelope: 8.5cm x 8.5cm x 8.5cm
Printer Size: 15cm(W) x 15cm(D) x 22cm(H) (excl. filament holder)
1.75mm filament / 0.4mm J Head nozzle
While this probably won't win any prizes for its printing ability, the TinyBoy could certainly shake up the entry-level 3D printing market if it does come in at the $100 to $200 dollar market. TinyBoy is still under development but the team will be releasing the source files for the printer in the next couple of week.
Check it out here for more info.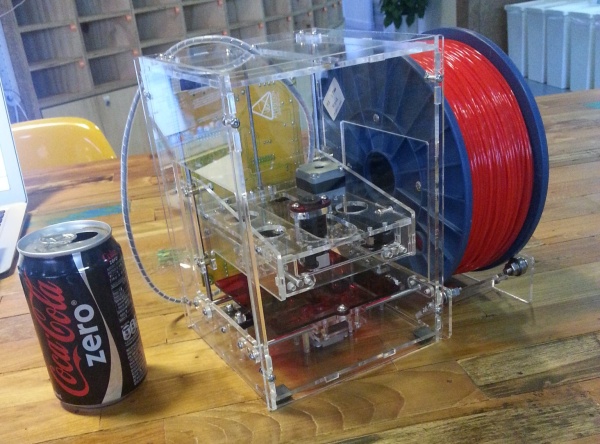 Warning; 3D printers should never be left unattended. They can pose a firesafety hazard.