TrackR Vs. Tile – Which Is the Better Bluetooth Tracker in 2020?
3D Insider is ad supported and earns money from clicks, commissions from sales, and other ways.
Life today proceeds at such a rapid pace that it can be hard for our human brains to catch up. Between demanding jobs, household work, and the demands of having a family, it can be very easy to lose track of objects – even those that are most important to us. Misplacing our keys and phones is something that just about every one of us experiences daily and is still a terrible nuisance.
TrackR and Tile are two companies that have sought to solve this problem. Although each brand is excellent in its own right, there is no doubt that there are areas where one brand of Bluetooth trackers is superior over the other. Which Bluetooth tracker should you get in 2020?
Tile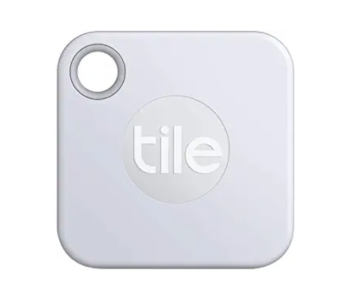 The Tile Bluetooth tracker started out in 2013 as a crowdfunded product. The concept for the product was already well-established even back then – a small and lightweight "tile" that can be attached to any object and tracked using a Bluetooth connection with a smartphone. By 2015, Generation 2 of the Tile products was released which boasted of a larger search range and louder built-in speakers. The Generation 2 Tile trackers also added a "find your phone" feature – something that was missing in the previous generation.
The companion mobile app of Tile Bluetooth trackers allows you to see the location of any of several paired Tile tracker. Any Tile within Bluetooth range can be commanded to sound an alarm, provided that it is close enough to the smartphone.
Tiles outside of Bluetooth range use a "crowd GPS" concept that searches for other Tile users nearby. Should another device with the Tile app installed be in range, it sends an anonymous message to the Tile owner to inform them of its location.
PROS:
More variety
As of 2020, there are four Tile models. The Tile Mate is the classic tracker, the least expensive model that attaches to any keyring via its convenient hole. The Tile Pro looks like a larger version of the Tile Mate but is a high-performance model that is made to withstand extreme and rugged conditions.
Tile Slim, as its name implies, is a very thin tracker that is about the size of a credit card. It was designed to slip into a regular wallet. Another compact alternative is the Tile Sticker, a coin-sized sticker with a built-in adhesive pad.
The beauty of diversification of the Tile products is that they allow you to use a Bluetooth tracker with just about anything. The most common use case of the Tile Mate is for keys and bags, but you can swap it out with the Tile Pro if you're going hiking or on a trip to the beach. Both the Tile Sticker and Tile Slim are excellent if you want the tracker to be inconspicuous.
Wider Bluetooth range
Although both Tile and TrackR use Bluetooth 4.0 technology, the range of Tile is simply better. At up to 200 feet, Tiles can be tracked within a range that is about twice as large compared to a TrackR. The Tile Pro, the most premium model, even extends that range up to 400 feet.
There's probably some technology that Tile is not revealing that allows them to extend Bluetooth connectivity to those numbers. What we do know is that they certainly hold the advantage when it comes to tracking range.
Allows for sharing
One of the more unique features that Tile has introduced to their trackers if the option to share tracking privileges to friends and family. This can come in handy for tracking shared items like car keys or apartment keys. Sharing privileges can be revoked by the original owner at any time.
There is a HUGE disclaimer to this feature – it's NOT free. The second-generation Tile trackers can only be shared with one other user for free, but you'll need to sign up for the Tile Premium service if you want to share it with more than one person. The service costs $2.99 per month, which will end up costing more than the tracker in one year.
CONS:
Some models don't have replaceable batteries
The original Tile trackers had built-in batteries that were not replaceable. Although this allowed the Tiles to have more compact designs, it also meant that they had to be replaced when the batteries ran out – which took around a year. This was one of the most glaring drawbacks of the Tile brand and certainly held back their potential market share.
The second-generation Tiles remedied this problem, albeit only partially. Both the Tile Mate and the Tile Pro have replaceable batteries, as they have slightly bulkier designs.
However, the batteries of the Tile Slim and Tile Sticker were still built in. There simply isn't room in these highly compact trackers to provide a mechanism for battery replacement. The batteries of the newer products are better, though, with a total life of three years.
More expensive
The cheapest Tile product, the Tile Mate, costs around $25. While this isn't very expensive, Tile also does not have a product that caters to more budget-strapped buyers. We can't help but feel like the lack of a product that costs less than $20 is a huge oversight – especially since other brands can offer Bluetooth trackers at this price point.
TrackR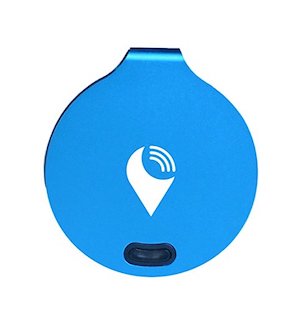 Having been launched in 2010, TrackR has been in the game a little longer than Tile. The first-to-market advantage has given the brand a lot of mileage and has helped them secure a dominant position even until today.
PROS
All models have replaceable batteries
This was the proverbial advantage that TrackR has held in the early days of Tile. The fact that all TrackR products had replaceable batteries meant that you can stick to one device and use it indefinitely. This was a huge benefit back then, as Tile users had no chance but to get a new tracker every time the battery ran out.
Nowadays, this advantage by TrackR has been somewhat diluted by the fact the two out of four Tile models already have replaceable batteries. The two brands are of somewhat on an equal footing now, at least when it comes to this category.
Cheaper products
The cheapest Trackr product costs less than $15. This was an obvious play on the budget market, one that Tile has ignored so far. While it can be argued that people should be expected to spend on safeguarding their precious items, it's also undeniable that Bluetooth trackers are still niche devices that not many people buy. This means that there will be a natural apprehension when people buy their first Bluetooth tracker – it is this segment of the market that Trackr captures when they offer cheaper options.
Has lights and separation alerts
TrackR products can be set to emit an audible alarm when the device and tracker are separated by a certain distance. This feature allows a TrackR to double as a theft protection device. The TrackR itself can also light up in addition to the audible alarm to truly create a ruckus. Although these seem like simple features, it is surprising to see that Tile has no such equivalent modes.
CONS
Less than stellar reliability
Just as with any inexpensive product, there is always a flaw that sobers our perspective of the product's value. In the case of TrackR, it has a smaller tracking range compared to Tile, suffers from more connection drops that we're comfortable with, and has a smaller "crowd GPS" network. While these flaws do not mean that the TrackR does not work, it implies that tracking your lost items might just take a little longer and be a little slower with TrackR compared to Tile.
Limited product selection
Despite being in the industry for quite some time, TrackR so far only has two models available – the pixel and the bravo. The TrackR pixel is the classic model while the bravo is the smaller and cheaper option. With a limited product selection, there may be certain market segments that TrackR is missing out on. As we shall see in the next entry, this seems like a fairly consistent theme for the brand.
Does not have a waterproof model
Another glaring absence in the product line of TrackR is that they do not have a waterproof model. This instantly eliminates any chance of the TrackR being used for outdoor applications, such as in bikes, drones, hoverboards, and hiking gear.
Although TrackR offers waterproof cases with their products, having to pay for another accessory doesn't seem practical considering that Tile sells a standalone waterproof tracker.
When to buy a Bluetooth tracker
Bluetooth trackers are inexpensive accessories that you can attach to just about anything. Whether you buy from TrackR or Tile, they do a good job of achieving the same objective – helping you find objects you often misplace.
Bluetooth trackers are most commonly used for keys, phones, and wallets. Although not perfectly suitable, they have also been used to keep track of pets, cars, and luggage in airports.
It is worth noting that there is a difference between a Bluetooth tracker and a GPS tracker. Bluetooth trackers, like Tile and TrackR, can only be accurately located if they are within the Bluetooth range of your device. These are unlike GPS trackers that use GPS signals to report their locations, no matter how far they are from the device being used to track them.
If you want to track something from a huge distance, then there are GPS trackers that are not much more expensive than Bluetooth trackers. The Tracki GPS tracker is one of the most popular, yet costs less than $30.
Final thoughts
While TrackR and Tile aren't the only brands in the Bluetooth tracker market, they certainly are some of the most well-known. Through inexpensive but well-designed products, these two products have managed to remain relevant despite the influx of much cheaper alternatives.
In this article, we have highlighted the strengths and weaknesses of each brand. TrackR was first to market and still have very budget-friendly options, but they have been beaten in the innovation department by Tile. In terms of product diversity, Tile wins hand-down. However, their products are also a little more expensive.