6 Best Cameras & Camcorders for Twitch of 2019
3D Insider is ad supported and earns money from clicks, commissions from sales, and other ways.
Getting a webcam is the fastest and easiest way to start Twitch streaming. Every laptop has one, and stand-alone models are affordable. They may be enough if people get to see your face in a tiny window most of the time, but Twitch streamers looking for the best video quality will want to consider more powerful cameras.
Investing in a mirrorless, DSLR, or camcorder might seem overkill, especially if you're new to Twitch streaming. However, getting a more powerful video capture device has its benefits – you're getting a noticeable bump up in video quality, better low light performance, and the ability to adjust how the video looks from the camera itself. Once that REC button goes dark, you're also left with versatile tools you can use to express yourself with through stunning photos or insightful vlogs.
Not all cameras are adequate for twitch streaming though. Some models have the wrong kind of HDMI output or impose short recording lengths. Others get too hot because of the prolonged strain that's put on their motors. That's why we've selected the six best cameras and camcorders for Twitch. Choose one based on a budget and the features you like and upgrade your stream's quality to the next level.
Budget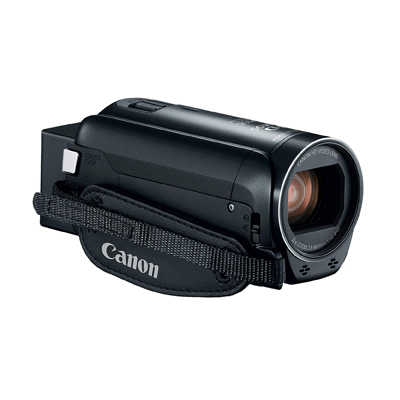 Canon VIXIA HF R800
4.0/5.0
Weight: 8.5 oz.
Focal length: 39 – 1,232mm
Megapixels: 2
Does well in good lighting and compensates for excess light.
Check Amazon
Best Value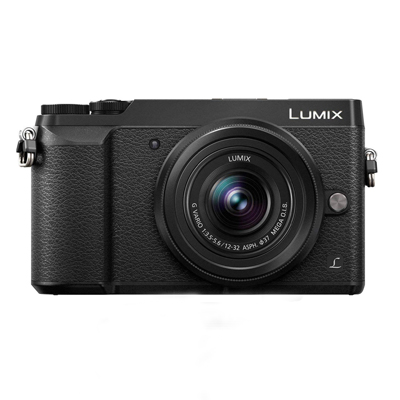 Panasonic Lumix GX85
4.6/5.0
Weight: 15 oz.
Focal length: 24 – 64mm
Megapixels: 16
Runs cool even after hours of use, lots of ways to manipulate video.
Check Amazon
Top Pick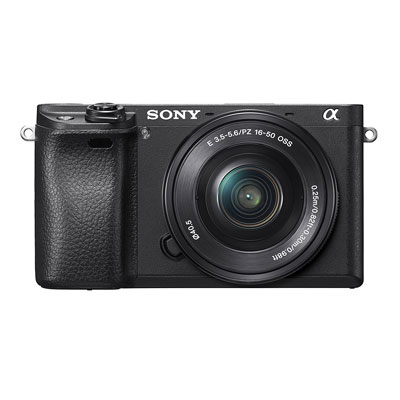 Sony a6300
4.8/5.0
Weight: 18.3 oz.
Focal length: 29 – 75mm
Megapixels: 24.2
Outstanding video quality, and great low-light performance.
Check Amazon
6 Best Cameras & Camcorders for Twitch Comparison Table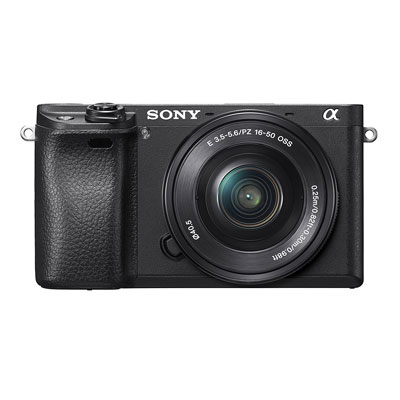 View on Amazon
Editor's Rating: 4.8/5.0
Sony's Alpha a6300 is the camera to get if you're keen on upgrading your channel's video quality and don't mind the expense. It supports 4K, is a strong performer in low light, and has a logical button layout which makes it easy to control. Plus, if you ever decide to take up photography, you'll already have a more than capable camera at hand.
Overview of Features
The a6300 is solidly built and compact. It has a textured exterior and protruding thumb rest that make the camera comfortable to hold. The control scheme is well thought out as well – physical controls mostly follow a placement camera users will be familiar with while not being confusing for the newcomer. The menu system accessible through the tiltable LCD screen is more comprehensive with 27 categories for the a6300's numerous settings.
The feature that concerns Twitch streamers the most is image quality, and that's where the a6300 shines. It can record footage in UHD at 30fps or 1080p at 120fps. The 4K footage is actually down sampled from a resolution of 6K, resulting in videos with more clarity and depth. Twitch may not support 4K yet, but even 1080 and 720p modes take advantage of the advanced CMOS sensor and are more detailed than their webcam equivalents.
Video shot with the a6300 is vibrant and well-balanced in good lighting conditions. Thanks to the BIONZ imaging processor, you can record in a room without lighting equipment and still see great results. Even the sound its two front-facing stereo microphones pick up is good! While you should stick to your dedicated streaming microphone for best results, the a6300 can supply the audio in a pinch.
What's Bad About It?
The camera's LCD screen can't be touch operated, forcing you to navigate the menu system by repeatedly pressing buttons. This can get tiresome since there are so many sub menus. You'll need to keep the camera plugged in at all times since the battery life is short.


Tech Specs
Dimensions: 4.7 x 2.6 x 1.9 in
Weight: 18.3 oz. with battery and kit lens
Sensor: APS-C CMOS
Focal length (35mm equivalent): 29 – 75mm
Resolution: 4K, 30fps 1080p, 60fps
Megapixels: 24.2
ISO range: 100 – 25,600
The Pros
Outstanding video quality
Great low-light performance
Comfortable and compact
Good built-in microphones
The Cons
Short battery life
Has no touchscreen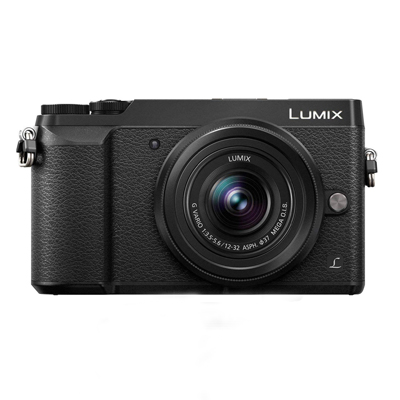 View on Amazon
Editor's Rating: 4.6/5.0
The problem with using DSLRs and mirrorless cameras for Twitch streaming is that they get hot with prolonged use. Not so with the Lumix GX85 from Panasonic! This capable camera gets rid of heat well, allowing you to stream entire play throughs or interact with your fans extensively without needing a cool-off period. It will let you put cinematic tricks into your streams without leaving your chair and has excellent video quality for a price which won't burn a hole in your pocket.
Overview of Features
The GX 85 has a nice feel to it thanks to the faux leather exterior. This makes it look classy while ensuring a firm grip. The camera features a straightforward set of physical controls as well as a flip-out touchscreen. The best thing about both is their customizability. You can assign custom functions to four buttons as well as to five icons on the LCD so frequently used settings are always in reach.
The maximum supported video resolution is 4K at 24 or 30fps depending on the format. Video quality at this resolution is superb for a camera in this price range! It displays colors accurately and has good white balance. The quality goes down with less light but not to a degree that the stream would become unwatchable. Like other highly-placed cameras on the list, the X85 has responsive autofocus.
You can pre-program the X85 to perform panning and zooming on a timer. Since it does this by cropping 4K resolution down to 1080p, the transitions appear smooth while the camera stays in place. As 1080p is the highest quality Twitch supports, your viewers won't be able to see the side effect, a slight loss in quality. If you like to play around with the way your stream looks, the X85 lets you choose among multiple screen fitters to set the right mood.
Are There Drawbacks?
The keys on the X85 are small and clustered tightly together. Even though you can customize some of them to suit your needs better, it's common to want to press one key and end up pressing several instead. There's also no microphone input jack so you can't use an external camera mic to record yourself.


Tech Specs
Dimensions: 4.8 x 2.8 x 1.7 in
Weight: 15 oz. with battery and kit lens
Sensor: Micro four-thirds MOS
Focal length (35mm equivalent): 24 – 64mm
Resolution: 4K, 30fps 1080p, 60fps
Megapixels: 16
ISO range: 100 – 25,600
The Pros
Runs cool even after hours of use
Great value for the money
Lots of ways to manipulate video
Supports 4K
The Cons
No microphone jack
Not suitable for people with bigger hands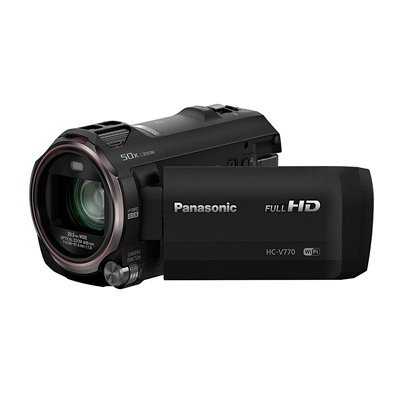 View on Amazon
Editor's Rating: 4.5/5.0
You don't see many camcorders around nowadays, especially not for Twitch streaming. Yet in the HC-V770, Panasonic has designed one of the best alternatives to a webcam you've never considered. It lets you micro-manage the picture quality to an absurd degree, supports two-camera recording, and offers remarkable video quality.
Overview of Features
The HC-V770 is built for shooting on the go but performs well when secured to a tripod. You access its settings through an intelligent mode dial, a 3-inch touchscreen, and a few well-placed buttons. It gives you much freedom in choosing color and white balance as well as sharpness and exposure settings. An array of surround sound microphones is built in, and there's a microphone jack for your external mic.
Wireless Twin Camera is the HC-V770's unique and best feature. While more expensive Panasonic camcorders have a secondary camera on the edge of their LCD screen, this model connects to your smartphone's camera instead. The connection is established through Wi-Fi, letting you place the smartphone independently. When the Twin Camera feature is active, the secondary camera's view is displayed inside the main camera's view, picture-in-picture. This is fantastic for when you want to show your face and room at the same time or get multiple perspectives of a streamed tabletop game.
This is the first in a line of reviewed cameras that doesn't support resolutions higher than 1080p. Its maximum framerate is 60fps. What this model lacks in resolution it makes up for with performance. The video is clear with vibrant colors and an abundance of detail. The HC-V770 can hold its own in darker conditions, or you can turn on its LED light for extra illumination.
Are There Drawbacks?
For all of its video adjustment options, the HC-V770 will make you want to find settings that work and stick with them as the interface is slow. It takes ages for the LCD to display the menus and even longer to find your way around them.


Tech Specs
Dimensions: 2.6 x 2.9 x 5.5 in
Weight: 12.5 oz.
Sensor: 1-Chip 1/2.3″ MOS
Focal length (35mm equivalent): 29.5 – 612mm
Resolution: 1080p, 60fps
Megapixels: 12.8
The Pros
Wireless Twin Camera feature
In-depth video adjustment options
Versatile mode selection dial
External mic jack and LED light
The Cons
Sluggish menu system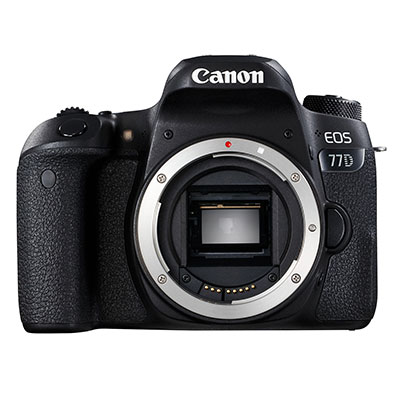 View on Amazon
Editor's Rating: 4.4/5.0
If you're a Twitch streamer who engages with the audience and doesn't shy away from leaving a carefully selected spot in the frame, you need a camera which can quickly refocus on your face. Canon's EOS 77D features a responsive autofocus system, works well regardless of lighting conditions, and produces crystal-clear 1080p video. It's an easy camera to get to grips with and delivers great video quality with minimal fiddling.
Overview of Features
The 77D is compact as DSLR-s go. It has a body made from aluminum mixed with carbon fiber which makes it resistant to shock. There's a vari-angle touchscreen you can point towards yourself to monitor the stream. From it, you also access the camera's interface which is logically laid out and easy to navigate. There are physical controls for autofocus and ISO adjustment in the front as well as a combination of joypad and scroll wheel in the back for quick access to any setting.
The autofocus in videos is swift and accurate thanks to Canon's signature Dual Pixel CMOS AF. This technology along with a capable DIGIC7 imaging processor allow the 77D to hone in on a subject and adjust to changes in position within milliseconds. This means you can move farther or closer, shake your head, or go wild with excitement, and the 77D will still produce quality results. Best of all, the autofocus isn't sluggish in low light. This will come in handy if there's little illumination in the room apart from a monitor.
Video is shot in 1080p at 60fps. The 77D is capable of shooting in HDR which gives the scene a more lifelike color balance. Good low light performance coupled with low ISO settings makes it a good choice for streamers who pay more attention to the aesthetics of their environment than to optimized lighting. The 77D's recording function is controllable remotely via Bluetooth so you can pause and resume recording at a moment's notice.
What We Didn't Like
The 77D's weaknesses come to the forefront only when you start using it for photography. Its burst mode is a slow 6fps and photos appear garish if you don't adjust the default color settings.


Tech Specs
Dimensions: 5.2 x 3.9 x 3 in
Weight: 37.2 oz. with battery and kit lens
Sensor: APS-CCMOS
Focal length (35mm equivalent): 29 – 216mm
Resolution: 1080p, 60fps
Megapixels: 24
ISO range: 100 – 25,600
The Pros
Excellent autofocus
Good low-light performance
Clear & balanced video
Intuitive menu system
The Cons
Slow burst speed
Color balance in photo mode is off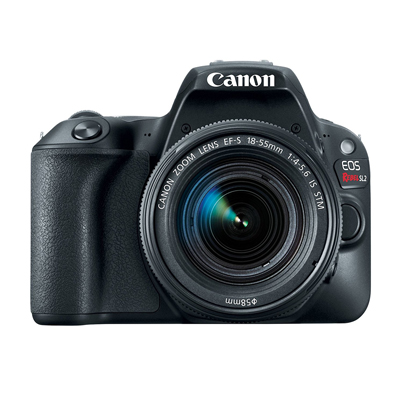 View on Amazon
Editor's Rating: 4.1/5.0
Webcams have an edge over other camera types when it comes to ease of use. Their plug & play approach means you don't have to understand anything about videography and can still make your stream presentable. Canon has tried a similar approach with their EOS Rebel SL2 – with success! The camera is beginner-friendly for use both in photography and video. When you learn how to use it, you'll also appreciate many of the features it shares with the more advanced 77D like swift autofocus.
Overview of Features
The SL2 is part of Canon's Rebel line, a series of compact DSLR cameras aimed at novice photographers and videographers. At 23.6 ounces, it is the lightest DSLR model the company has on offer. Other notable physical features include its LCD screen and a microphone input jack. The screen is placed on a hinge and can be rotated to face you. A mic port ensures much better audio quality through the use of a dedicated microphone and is a feature not seen on many cameras at the SL2's price point.
Using the SL2 becomes engaging once you start interacting with its beginner-friendly interface. When you first turn the LS2 on, the interface is colorful and provides helpful hints for each setting. It will teach you about f-stops, light levels, color gradients, and more in a natural way as you explore the camera's possibilities. Once you feel you've outgrown the training wheels, you can switch the interface to Canon's standard mode.
Video quality is slightly worse than that of the 77D but still well above webcam grade. Other video-related specifics are similar between them. This means you can expect crisp 1080p video with quick autofocus and acceptable performance in different light levels. In line with its accessibility, the SL2 has a Basic video mode. Once it is on, the camera will automatically adjust the white balance and ISO settings. This works well both for making poorly-lit scenes brighter and minimizing the impact of light over saturation if you've put a light source too close to your face.
What's Bad About It?
This model performs more poorly in low light than the 77D. ISO settings up to 1,600 look fine, but artifacts are visible past that point which drastically impacts video quality. There's no support for Canon's infrared remotes. They're a cheap accessory that lets you turn the camera on and off from afar and most other newer models recognize them. You'll have to rely on the mobile app instead if you wish to use the X86 remotely.


Tech Specs
Dimensions: 4.8 x 3.6 x 2.7 in
Weight: 23.6 oz. with battery and kit lens
Sensor: APS-C
Focal length (35mm equivalent): 29 – 88mm
Resolution: 1080p, 60fps
Megapixels: : 24.2
ISO range: 100 – 25,600
The Pros
Great learning tool for beginners
Video is balanced and in focus
Has microphone jack
Very light and compact for a DSLR
The Cons
Artifacts start to appear at higher ISO settings
No support for Canon IR remotes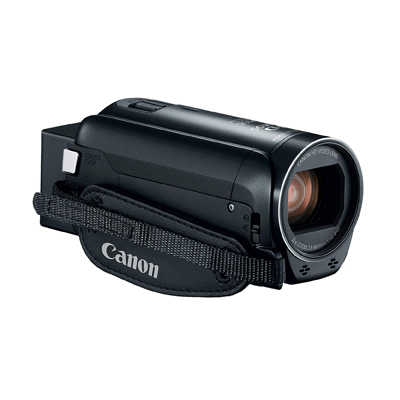 View on Amazon
Editor's Rating: 4.0/5.0
You don't have to spend five times the cost of a good webcam to get a better-quality picture. Canon's VIXIA HF R800 costs less than $200 and delivers fantastic 1080p footage that will immediately stick out for its quality to fans who view your content on their monitors. It is easy to set up, easy to use, and an amazing value for the money. If you need a video upgrade from your webcam and have no plans of becoming a photographer, the R8000 is the best solution.
Overview of Features
The R800 is a miniature camcorder designed for ease of use and transportation. Even so, there's a tripod mount on its bottom so it can record from a stationary position as well. You can keep it plugged in, but the battery will provide six hours of recording time! For a sub-$200 video recording device, it's nice to see it has a flip-out LCD screen that can be rotated towards you. As with Canon's other models, the interface is easy to grasp. There aren't as many options since video is the main focus, so getting to a feature is quick.
The video resolution tops out at 1080p with a framerate of 60fps. Its quality is above average with consistent color representation and good contrast. The R800 is best used in a well-lit setting. You don't even need to worry about overexposure from your lighting setup as it has a feature called Highlight Priority Mode. This prevents detail loss that results from glare and will make your stream look presentable regardless of overly bright light.
Once you're done streaming, you can use the R800 to record your daily life. Its small size, hand strap, and onboard image stabilization eliminate shaky and blurry footage. Videos can be recorded to an SD card and edited before being transferred thanks to video editing software built into the R800 itself.
Are There Drawbacks?
This is the worst-performing camera when it comes to shooting in low light. It does offer four modes for that purpose and pin camera mode looks good on paper since it's supposed to brighten the center of the image and expose your face. Still, the R800 struggles and produces unacceptable results. There's also no way of controlling the R800 remotely


Tech Specs
Dimensions: 2.1 x 2.3 x 4.6 in
Weight: 8.5 oz.
Sensor: 1/4.85″ CMOS
Focal length (35mm equivalent): 39 – 1,232mm
Resolution: 1080p, 60fps
Megapixels: 2
The Pros
Good video quality at an excellent price
Does well in good lighting and compensates for excess light
Long battery life
The Cons
Bad performance in low light
Can't be controlled remotely