50 Best Places to Fly Your Drone in the United States
3D Insider is ad supported and earns money from clicks, commissions from sales, and other ways.
Having your very own drone can be an exciting feeling. Once you have your drone, the next question that comes to your mind is where to fly that drone. There has been quite a debate about where it is legal to fly drones and where they can become a safety hazard.
Airports have been shut down and the FBI has been voicing its opinion about drone flight safety. The most high profile case has been that of a person who flew his drone into the White House garden! It is always a good idea to exercise some caution and use common sense when deciding on the location to fly your drone.
The Federal Aviation Administration, or the FAA, is the regulatory authority in the US for setting drone laws. Some basic rules include not flying above an altitude of 400 feet, the drone always being in the line of sight of the pilot/user, and not flying the drone within 5 miles of an airport.
Other flying restrictions include no flying over a stadium, over groups of people, or near controlled airspaces. Flying over emergency response workers is also not allowed. Flying drones over an accident, a natural disaster, or a crime scene is also full of restrictions.
While it is ok to fly your drone over your backyard, the drone has to be registered with the FAA if the bird weighs over 250 grams. Flying your drone without registration can result in severe penalties. The registration costs are quite low and the registration is valid for a few years. It then has to be renewed again.
Interestingly, national parks are no-fly zones for drones. With so many restrictions on drone flying locations, you must be wondering where you can actually fly your drone. The question must be especially pertinent to you if you like shooting nature and landscape videos.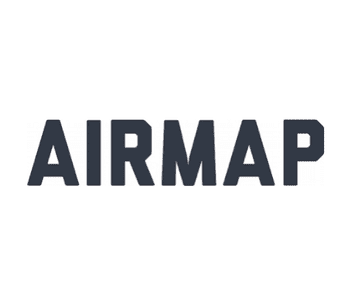 We have compiled a list of locations throughout the US where you can freely fly your drone without worrying about getting into trouble with the law. The following places are not only legal to fly your drone at, but they are also beautiful in their own way. They are some of the coolest places in the country where you can fly your drones.
Note: Drone laws are constantly changing and so are the no-fly zones. Hence, always remember to check in advance every single location where you are planning to fly your drone. Use the AirMap website to check for no-fly zones before you rush to a specific location.
The FAA's Know Before You Fly website is also a great resource that you should check before you travel.
1. Cape May, NJ
You can pay a visit to Cape May and check out the wreck of the SS Atlantus. It is located just off the coast's Cape May Point. The wreck of a world war 1 concrete ship can be a great subject for some drone videography and photography.
2. Staten Island, NY
New York City can be a challenging place to fly your drone. Not only is the legal aspect quite challenging, but the city is full of people who can get annoyed if you film them from above or if your drone malfunctions and falls on them. Luckily, there is one place in Staten Island where you can fly your drone without worries. It is the Arthur Kill Ship Graveyard. You just have to be careful about Linden Airport, which is quite close to the Arthur Kill Graveyard.
3. Purgatory Falls, VT
Vermont can be a beautiful place for drone filming. One place, known as the Purgatory Falls, is worth driving up to Vermont. You can get water and greenery at this nature lover's location.
4. Mount Monadnock, NH
If you don't mind hiking for a couple of hours, then the 3800-feet peak on top of Mount Monadnock is a breathtaking place to fly your drone. Located in the state of New Hampshire, this nature landmark is easily accessible from the Boston area.
5. Point Judith, RI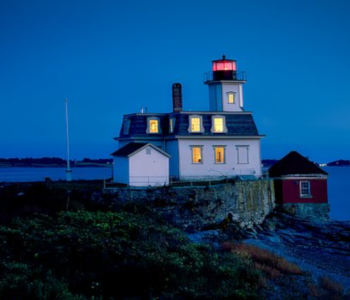 Rhode Island is a pretty scenic location with a lovely coastline. The lighthouses on the coasts simply add to the charm of shooting videos and photos there. One location, called Point Judith, is an excellent place to catch the morning sunrise over the bay. It is legal to fly your drone at Point Judith.
6. Bailey Island, ME
Maine is home to the Bailey Island, which has walking trails, beaches, and charming coastal inns. Bailey Island is a great place to fly your drone and capture the seaside vibe. You can get fantastic views of the amazing harbor or capture the rugged shore full of rocks.
7. Lock 12, Farmington Canal, CT
Lock 12 is one of the few remaining gates of the famous Farmington Canal. This canal connects New Haven to Northampton in Massachusetts. There are plenty of spots along this recreational trail where you can fly your drone.
8. Walden Pond, MA
Walden Pond is a calm and tranquil water body which makes for an excellent drone flying location. The only thing you have to be careful about is the Hanscom Field which is less than 3 miles away. Inform the ATC there before you fly your drone.
9. Cherokee Reservoir, TN
Tennessee is home to the Cherokee Reservoir. It has plenty of water. So, if you like flying your drone over water bodies, then the reservoir is one excellent place for just that. You will probably want to be a bit careful about flying over the Cherokee Dam though. Plenty of open space otherwise to let your drone move around.
10. Foamhenge, VA
Virginia has one very unique artistic structure called the Foamhenge. As you may have guessed, this work of art is a replica of the original Stonehenge in the UK. It is a unique place to fly your drone and take some videos too. We hear that the artist who made the Foamhenge has been asked to move his creation as the area where it stands is going to become a state park. So, double-check before you head there.
11. Reading Pagoda, PA
The Reading Pagoda was originally envisaged to be a thriving hotel. However, this Asian-styled structure was donated to the city as the hotel, unfortunately, did not work out. If you want to fly your drone here and capture the panoramic views of the pagoda and the city, then you can do so. You simply have to inform Reading airport in advance as it is within 5 miles of the pagoda. However, drones can be flown here.
12. Point of Rocks, MD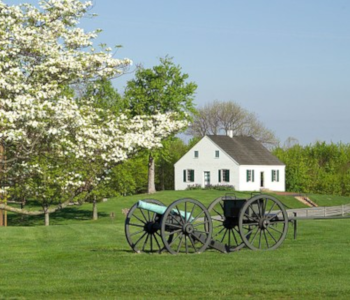 Maryland is not an easy place to fly drones. There are plenty of airports in the state with no flying zones for drones. However, Point of Rocks is one exception. It is a charming location which has a river, rail tracks, bridges, quaint houses, and plenty more. Fly your drone here if you are in Maryland.
Old Sublimity Bridge, KY – Imagine getting a shot of a bridge and a winding river from high up. You can get plenty of nature landscapes at the Old Sublimity Bridge area within Daniel Boone National Forest. It is one of the most picturesque and tranquil places to fly a drone in Kentucky.
13. Pilot Mountain, NC
Pilot Mountain is the core of a pre-historic volcano. The mountain dominates the skyline of the area and of the state park in which it is located. Flying of drones in the state park is not allowed. However, there are plenty of alternate spots from where you can get a view of the volcanic mountain.
14. Rehoboth Beach, DE
Delaware is not a very large state in terms of area. But, it does have one beach that is perfect for flying your drone. Rehoboth Beach is your quintessential east coast beach with lovely houses dotted along the coast. The color of the sand is also pretty amazing and an early morning drone flight will beautifully capture the sunrise.
15. Monongahela National Forest, WV
Flying your drone in a forest area can be quite exciting. But, you must watch out for overhanging branches or obstacles that could bring your drone down. Monongahela National Forest is an adventurous place for a drone pilot and worth a visit. A photographer can find plenty of landscapes and nature-based backdrops here.
16. Key Largo, FL
Florida is a tough place to fly drones. You might think that the state has plenty of beaches and open spaces. But Florida is also full of small airports and national parks. Key Largo is one place where you can fly without any worries in the sunshine state.
17. Stone Mountain Park, GA
Just east of Atlanta is one of the most famous Confederate landmarks in America. The Stone Mountain Park is an open space containing a giant stone carving in volcanic rock. There is plenty of space to fly your drone here and capture dramatic footage.
18. Lake Martin, LA
Fancy flying your drone over gators and the Louisiana swamps. Then head over to Lake Martin. This location is close to the Lafayette Airport. The eastern end is a good place to fly your drone. You may have to inform the airport about your drone as a precaution.
19. Windsor Ruins, MS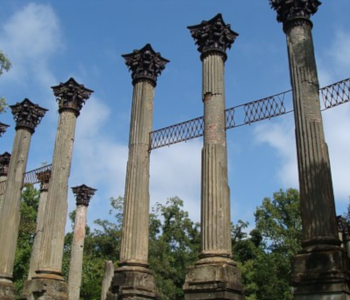 The Windsor Ruins in Gilliam are more of a historical site than a nature area. The ruins are of the Windsor House, which was gutted in a fire around 130 years ago. All that's left are the pillars of the magnificent house. It is a unique place to film some footage.
20. Busted Plug Plaza, SC
Flying a drone in a parking lot is really easy and convenient. South Carolina has a special parking lot which has a giant fire hydrant in the middle. You can fly your drone there and capture footage of the rather unusual "artwork".
21. Bamahenge, AL
Modeled after the Stonehenge in the UK, Bamahenge is Alabama's very own fiberglass replica of the British monument. The surrounding location is full of greenery and trees. So, it is a perfect location for a session of drone flying.
22. Starved Rock State Park, IL
This Illinois state park allows drones to fly over it. There are plenty of areas over which you can fly your drone such as waterfalls, greens, rocks, and gulleys. The area of the park is quite large. So, you get the freedom to try out different things with your drone.
23. Empire Quarry, IN
Not far from Indiana University's Bloomington campus is the Empire Quarry. It is famous for being the quarry from where the limestone used to construct the Empire State Building in New York was sourced. The quarry is now an abandoned site and has enough open space to fly your drone.
24. Sleeping Bear Dunes, MI
You might feel like you are in a tropical paradise thousands of miles across the world. However, you would be standing on some lovely sand dunes in the state of Michigan, next to Lake Michigan. You can fly your drone here and capture some spectacular colors of the sand and the water.
25. Franconia Sculpture Park, MN
A park full of modern sculpture pieces, the Franconia Sculpture Park is a family destination. Given the number of people there, flying drones is not allowed. However, there is an event where the local drone club members meet up and fly their drones over all the various sculpture pieces of the park. You should find out when that event happens and fly your drone with other enthusiasts like yourself.
26. LaDue Reservoir, OH
LaDue Reservoir or Akron City Reservoir is a tranquil place where you can fly your drone and capture the sunset sky. Sunrises are also pretty amazing at this water body. The surrounding area is green with plenty of trees. A great location for outdoor drone flying.
27. Lake Geneva, WI
The great lakes area has plenty of water bodies over which you can fly drones. Lake Geneva is one of the best places in Wisconsin where you can get super aerial footage. The lake is actually a favorite spot for locals to go on boating trips. You can also go out on a boat and then fly your drone from the boat.
28. Ozark Mountains, AR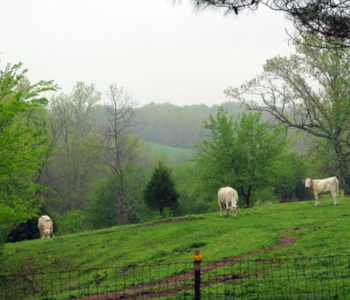 The Ozark Mountains and the National Forest area is a brilliant location to fly drones. You can pretty much fly there all year round. The color of the leaves, the landscapes, and the beautiful nature make the mountains a fantastic drone location. There is an Arkansas drone video company named after the Ozark Mountains as well. You can check out their footage of this location on YouTube.
29. Albert the Bull, IA
There aren't many downtown areas where you can easily fly your drone. However, Audubon, a town in Iowa is one unique place to fly your drone. It is home to the largest bull (statue) in the world. Fly your drone over the bull and over the surrounding landscaped areas for a fun afternoon.
30. Keeper of the Plains, KS
The Keeper of the Plains, or Keeper as it is popularly known, is a huge statue by river Arkansas. It is a symbol of the Native American culture and an incredible work of art over which flying a drone will seem spectacular. One has to be careful about the airports in the Wichita area nearby. Check airmap.io before you fly here.
31. Elephant Rocks State Park, MO
Missouri is home to the Elephant Rocks State Park. This park is famous for its granite rocks which resemble a group of elephants walking together. The open space of a park and these uniquely shaped rocks make the location an interesting place to fly drones and film to surroundings.
32. Chimney Rock, NE
Chimney Rock is a 300 feet high rock pillar located in western Nebraska. It is considered as a historic landmark for westward migration. It is also a great place to fly your drone and capture the terrain of the Great Plains region of America.
33. Enchanted Highway, ND
In the western part of the state of North Dakota is a 32-mile stretch of highway having some of the largest scrap metal sculptures in the world. There are a total of 7 sculptures and the crisp countryside air is a great ambiance for flying your drone.
34. Pops Arcadia, OK
Located on the famous Route 66 just outside Oklahoma city is a diner and sweet shop like no other. Pops has 700 different types of sodas. Drone flyers can eat all they want at the diner, but the main attraction is a 66 feet tall LED illuminated bottle which will provide for some stunning drone footage.
35. Giant Prairie Dog, SD
If you are visiting Badlands National Park and cannot get over the fact that drones are banned at the park, then head over to the Badlands Ranch. There is a giant prairie dog statue along the road that goes into the park. Fly your drone here and feed live prairie dogs as well.
36. Mount Evans, CO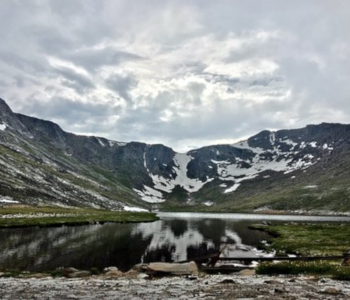 Perched high at over 14,000 feet, Mount Evans is unlike any other location in the US. One has to drive through the highest paved road in the country to get to the top of the mountain. But once you are there, the footage that your drone will capture will be pure gold. Just make sure the roads are operational before you pack your drone equipment.
37. Royal Gorge Bridge, CO
Colorado has plenty of incredible scenery. However, if you want to fly your drone, then the Royal Gorge Bridge is simply a spectacular location. Imagine the kind of shots you can get with your drone above the bridge and looking down the gorge.
38. Perrine Bridge, ID
Bridges are dramatic and spectacular. Idaho's very own Perrine Bridge is no different. Located near Shoshone Falls Park, the location is a top choice for flying your drone and capturing the natural beauty of this beautiful part of Idaho.
39. Wahweap Hoodoos, UT
Utah has plenty of nature sites worth visiting. However, for flying your drone and getting fantastic views, head over to the Wahweap Hoodoos. These are pillar-like rocks which have formed a unique shape from the erosion caused by strong winds. This place is a nature's wonder.
40. Devil's Tower, WY
Devil's Tower is an incredible piece of geological formation. While flying of drones in the park is not permitted, you can fly your bird just outside the park and still get a decent view of the rock tower.
41. Earthquake Lake, MT
This lake was formed as a result of an earthquake back in 1959. The flow from the Madison River was blocked and a 6-mile long lake was a result of that event. Fly your drone above this water body to get some serious drone footage.
42. Alaska, AK
Alaska is full of stunning nature landmarks. One of the best places to fly your drone in that state is Prince William Sound. Not only will you get footage of the beautiful water surface, but you can also capture humpback whales. Wildlife and nature in one flying session is one serious combo.
43. Blythe Intaglios, CA
There are some sights which only look good from high up. Blythe Intaglios is one of them. These petroglyphs are done on rocks which are 171 feet tall. They are tailor-made for drones. You cannot go wrong with this site near the border of Arizona and California.
44. Sandy Beach Park, HI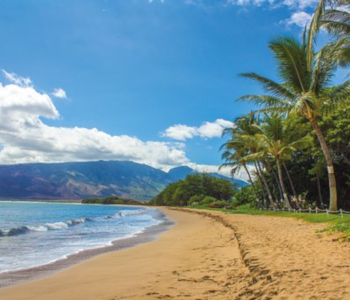 Hawaii is not an easy place to fly drones. The state does not allow drones at its parks and beaches. However, there is one beach where drones are allowed. So, if Hawaii reminds you of beautiful beaches and sunny weather, then head over to Sandy Beach Park with your drone.
45. Proxy Falls, OR
Oregon has plenty of greenery and forests. The Proxy Falls in Williamette National Forest is the most picturesque of a myriad of waterfalls in the area. Flying a drone there would be fine. However, the pilot needs to be careful with overhanging trees and the steep wall. Careful flying can make your experience a pleasant one.
46. Sixty Acres Park, WA
If you are in Seattle, then you will have a tough time flying your drone. Seattle does not allow drones to fly in most places including parks. Luckily, there is the Sixty Acres Park in the Redmond area where you have plenty of open space to fly your drone.
47. Winslow Meteor Crater, AZ
Arizona is famous for the Grand Canyon. However, drones are not allowed there. A consolation can be the Winslow Meteor Crater. This mile-wide crater was formed about 50,000 years ago when Arizona was hit by a meteor. The footage can be pretty spectacular here.
48. Lake Las Vegas, NV
Lake Las Vegas is one of the best places to fly your drone in the Vegas area. The water body and the surrounding landscape make for a lovely setting for videography and photography. Just make sure you fly carefully because there are multiple resorts and golf courses where the rich and elite spend their time.
49. Pistachioland, NM
Pistachioland is one of the most unique places not just for drones, but for its existence. The owners of the Pistachio Tree Ranch made a giant 30-foot pistachio so that visitors can find the ranch. Today, it has become somewhat of a landmark. Take your drone for a spin there.
50. SS Selma, TX
Galveston is home to the remains of the SS Selma. The actual ship is not present at the site. Rather, a concrete replica of the ship is now a tourist attraction. The actual shipwreck is in the Galveston Bay. The ship replica can be an interesting subject for some drone videography.