6 Best Universal Remotes for Your TVs
3D Insider is ad supported and earns money from clicks, commissions from sales, and other ways.
We all want to enjoy the comfort of superior sound and pixel-perfect picture at home. But, as you add more devices to achieve the perfect entertainment center, controlling them gets to be more and more difficult.
You might even find yourself putting up with inferior sound quality just so you don't have to press one more button before enjoying your movie.
Even worse, you have to keep track of all those individual remotes. It's easy to misplace a critical clicker, and if your home theater is all set up to work together, you may not be able to enjoy any media on it until the lost remote is found.
Universal remotes save you all that hassle, though they still need to be programmed and set up to work with your specific setup. In this article we'll discuss how these remotes work, some important features you should consider before buying, and highlight the pros and cons of 6 of the best universal remotes.
Budget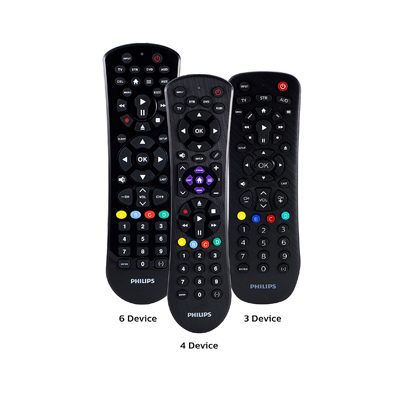 Philips Universal Control Remote
4.3/5.0
Voice Control: No
Battery Type: AA
Batteries
Compatible with most major manufacturers, and intuitive remote design.
Check Amazon
Best Value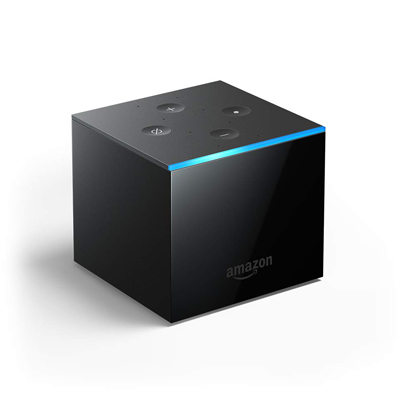 Amazon Fire Alexa Cube
4.6/5.0
Voice Control: Yes
Battery Type: No Batteries requires an outlet
Works through Alexa to control all your smart devices, primarily voice-controlled.
Check Amazon
Top Pick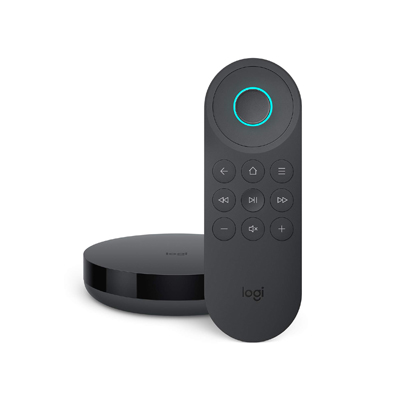 Logitech Harmony Elite
4.9/5.0
Voice Control: Yes
Battery Type: Rechargeable Built-In Batteries
Compatible with a huge range of brands, models, and types of device.
Check Amazon
Advantages of Universal Remotes
Universal remotes do more than replace the standard remote that came with your gear. The best universal remotes have additional features and functionality to make your life easier.
The original 'universal' remotes were much more limited than modern models. They could only connect to a couple of devices, and often had little capacity for pre-programmed settings or other conveniences. Older universals were also usually more limited by the brand, model, and type of device you wanted to work with.
While no universal is likely to be compatible with literally every home entertainment device, many do come close.
Streaming devices, gaming consoles, and other non-standard devices can also interface with newer remote designs, just like your TV and sound system. Many remotes can also work with your phone, via an app, or even your Alexa, for added convenience.
There's still a wide range in universal remotes. The simpler designs that focus on connecting your sound and TV are usually less expensive than remotes compatible with a wider range of devices or simultaneous connections.
Features to Consider
When it comes to universal remotes, it's critical you pick the right one for your needs. The wrong remote may not work with your devices, or won't have the programming and other additional features you need to streamline your entertainment.
Having an idea of what you'd like, and knowing what you'd need, are two different things. This key feature guide will help you determine what you need. That way, you can be confident in your purchase.
Compatibility
One of the first things you should check before purchasing a universal remote is its compatibility. You'll probably have an easy time if most of your devices come from a single major manufacturer. But if your entertainment center is a rainbow of different brand names, you'll want to check each one against the compatibility list.
In general, the major manufacturers like Sony, Panasonic, Bose, and other big names will be covered by most universal remotes. But if you have a Westinghouse or other smaller brand, you may need to look a little harder.
You should also check and make sure the remote is compatible with your cable or satellite service. Usually, this won't be an issue, but some remotes are incompatible with specific TV providers, so it's best to double-check.
Number of Supported Connections
One of the big advantages of a universal remote is the ability to control several devices at once, with the help of a little programming in advance. But, lots of universals will only accommodate a couple of devices, while your entertainment center can have significantly more than that.
The best way to see if a remote will work for you is to make a list of devices you need connected and a list of devices that don't need to be, but it would be nice if they could.
Each universal remote should tell you how many devices it can accommodate. Check that number against your list.
Range
This is another important feature if you have a large living room or home theater. The range on your remote is the effective distance from each device it can be, while still working.
Range can also be a good indicator of how well the remote will perform with interference, furniture, and other signal interruptions. If you have a lot of devices using Wi-Fi or Bluetooth, you'll need a better range due to interference than households with only one or two wireless devices.
Battery Life
This one can be a little trickier. Not all remotes will tell you exactly how long the batteries will last since usage varies quite a bit. But, you can often find some indication of battery life in user reviews.
Look for remotes that are either long-lasting or rechargeable. You may need to change your batteries once every few months, but you shouldn't need to replace them more often than that.
If a remote proves to be a battery-eater, you may find yourself using it less and less, since the need to change your batteries can make it feel inconsistent, even if it works well most of the time.
6 Best Universal Remotes Comparison Table
6 Best Universal Remotes for Your Home Entertainment Center
As we worth through our list of the best universal remotes, keep the most important features for you and your family in mind. The best remote for you may not be the remote with the best rating on our list.
But, we are confident that there is something here for everyone.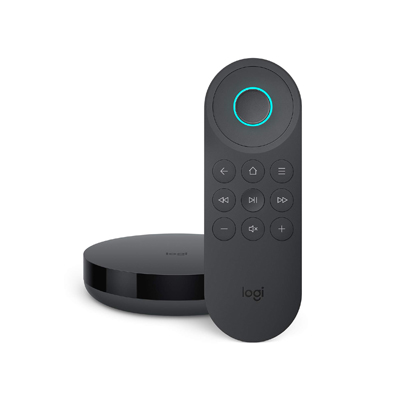 View on Amazon
Editors Rating: 4.9/5
What can we say? Logitech has been pushing the limits of universal remotes for years and are at the forefront of the industry. The Harmony line will appear several times on this list for one simple reason, very few remotes can compete.
The Elite is the most advanced version of the Harmony line right now, though it's likely that Logitech will be coming out with a new, even more impressive, model in the next few years.
Now, we've also got to be honest. The Elite comes with an impressive price tag to match its features and functionality. We recommend this universal as the best of the best, but it's probably not worth it if you're only looking to control a handful of devices.
The Elite, unlike most universal remotes, is looking to be a control hub for all the smart technology in your home. You can connect up to 15 separate devices to this remote. It's compatible with a huge range of different devices, from your TV, Blu-Ray player, and sound system, to your smart home thermostat, and even some locks, lightbulbs, and other Bluetooth and Wi-Fi enabled devices.
While the Elite can run through a god bit of battery, especially if you've connected all 15 possible devices, it comes with a recharging station and battery.
Instead of constantly going through AA batteries, or charging them separately, you can simply place the remote itself on a charger when it's getting a little low.
The Elite combines three different functional spaces in one remote. Built-in it has both a touchscreen display and the normal array of buttons you'd expect to see on any remote. But you can also access its control features from an app on your phone.
Have kids who like to crank the volume up way too high? Use the app to lower their volume to reasonable levels from anywhere in your home.
If you decide to invest in this remote, don't just limit yourself to your living room. It's range, and non-directional signal means you can use the remote and app to control devices throughout your home. Set up separate speakers in your living room, kitchen, and the kids' bedroom, and control them all with one device.
You don't need to worry about pointing this remote at the device you're looking to control, just use the relevant command and see results.
The last big feature we want to touch on, and there's lots more we don't have time to cover in this article, is the remembered program settings. You can set specific schedules for different devices in your home, trigger multiple devices to turn on and off together, and even distinguish between movie night volume, and regular watching.
In the interest of time, we must move on. But we recommend this remote to anyone looking to create a true smart home. It's a little more expensive than competitor remotes, not to mention other Harmony remotes, but it's worth it for a little extra function.
If you're just looking to control your entertainment center, this remote probably is more expensive than it's worth, and other options are just as effective for your needs.
Tech Specs
Battery: Rechargeable battery
Range: Whole-home range
Compatibility: Compatible with Windows/Mac/iOS/Android
The Pros
Up to 15 connected devices
Compatible with a huge range of brands, models, and types of device
Omni-Directional control
Combines with a phone app
Rechargeable battery and charging station
Alexa compatible
Includes pre-programmed setting options for maximum control
Omni-directional
Works with 270,000 devices
The Cons
More expensive than most universal remotes
Some users find button configuration uncomfortable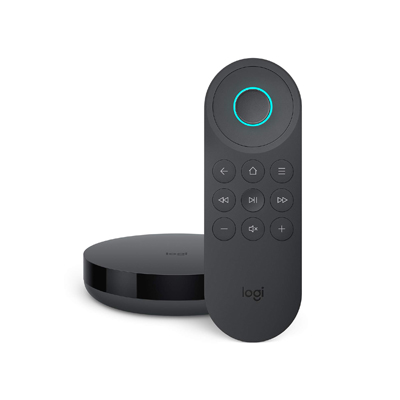 View on Amazon
Editors Rating: 4.8/5
Another entry from the Harmony line, the Express is a slightly different variant. While the Elite is a button-heavy product, the Express goes the opposite direction and relies on voice control for many of its functions.
The smaller, minimalist design behind the Express gives you the most important buttons, play/pause, volume, menu, and home, but you'll get much more versatility out of the voice command system. Everything from turning devices on and off, volume control, and changing channels can be done with a spoken command.
The Express is also compatible with Alexa, in fact, the Express comes with Alexa built-in. While the Elite limits you to 50 favorite channels, the Express is unlimited.
It doesn't use the same app as the Elite. Instead, it has a custom-designed app meant to interface with the Express system. That's an important detail since the Express isn't compatible with many of the smart home devices an Elite can control.
The app gives you a good bit more utility, and also means it matters less if your remote slips between the couch cushions while you're watching your favorite movie. Plus, you can trigger the remote finder setting from your phone, making it easier and less stressful when your remote wanders away.
While the Express is a little more affordable than the Elite, it's still a high-priced item designed for true entertainment enthusiasts. It can also control up to 15 devices at once. We recommend this remote for people who are willing to spend a little more for added convenience, and who have at least 5+ devices they want to connect with one simple remote.
If you appreciate minimalist design, are looking for quality control, and don't mind talking to your devices, this may be a good option.
Tech Specs
Battery: Rechargeable battery
Built-In Alexa: Yes
Connections: 15 simultaneous device connections
Compatibility: Compatible with Windows/Mac/iOS/Android
The Pros
Voice Control (also on the cons list)
Controls up to 15 devices
Omni-directional
Has a remote finder mode
Harmony Express app helps you manage which devices need to be on at the same time
Auto-detects the right input
Rechargeable battery
The Cons
Voice Control
Requires a solid internet connection to function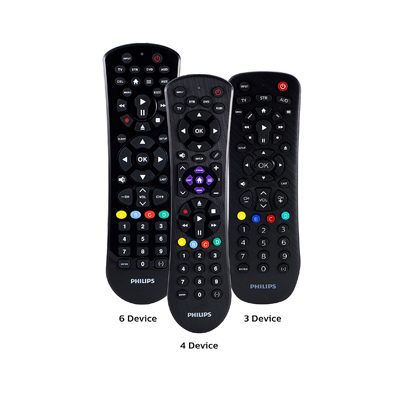 View on Amazon
Editors Rating: 4.3/5
If you're looking for something a little simpler, more like a traditional universal remote than a smart device, the Philips Universal may be a step in the right direction.
There are three versions of this remote, 3 devices, 4 devices, or 6 devices.
These remotes focus specifically on your entertainment center. They'll connect to your cable/satellite box, sound system, and TV, but won't work with Alexa or the other smart devices in your home. They're also basic button remotes, no touch screen, no app, no voice control.
However, that simplicity comes with one big advantage, these remotes cost approximately the same as a meal from a fast-food restaurant. Philips also backs their remotes with a 90-day customer satisfaction guarantee. If, for any reason, it doesn't do what you need it to, just send it back.
The biggest downside that comes with these remotes is that they are mostly only compatible with big name brands. For most consumers, this won't pose a problem since your devices were likely all made by the same dozen manufacturers.
But, if you have extremely high-end devices or devices from niche manufacturers, these remotes may not be compatible with your system.
Tech Specs
Compatibility: 3, 4, or 6 device compatibility
Range: Same-room range
The Pros
Intuitive remote design
Compatible with most major manufacturers
Highly Affordable
Free U.S. Customer support
Comes with a 90-day satisfaction guarantee
Requires remote code setup
Doesn't work with RF streaming devices like Roku, Amazon Fire, and others
The Cons
Directional control needs to be pointed at your device
Requires AA batteries – Not included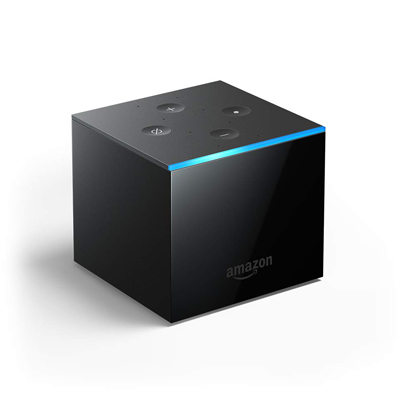 View on Amazon
Editors Rating: 4.6/5
Going yet another direction, the Amazon Fire Hands-Free, from here on just the Cube, is a universal remote without a remote. It uses Alexa's voice control to control your TV and sound system. It's compatible with many streaming apps, and most major service providers.
You can also control, through the Cube, any other devices that you would normally control with Alexa. Lights, speaker system throughout your home, and other smart devices will all respond to voice commands through the Cube.
For those concerned about an entirely voice-controlled device, the Cube has a manual microphone on/off button. Once you've turned the microphone off you need to turn it back on to resume normal function.
It does come with a very simple remote, which works to control your TV and the Cube itself, but little else. However, that additional option does make the Cube a slightly more versatile device.
It comes with 8 built-in omnidirectional microphones, which are sensitive enough to hear your voice commands even while you're blasting music through your sound system.
Now, the biggest drawback with the Cube system isn't entirely a problem with the system itself, but rather with other app computability. Some apps have fully integrated a voice-control system that works well with Alexa. Other apps may struggle or not have a good voice command system in place.
Fortunately, Amazon provides a fairly up-to-date list of the apps that work best with their system, and most major streaming apps are Cube compatible.
This device got our Best Value rating because it's one of the most versatile machines you can get, in its price point. It's more affordable than either the Harmony Elite or the Express but still offers Elite-style smart home compatibility.
Tech Specs
Battery: 2 AA batteries
Voice control: Voice control fully Alexa automated
Includes: It comes with the cube, 2 AA batteries, a remote, power and ethernet adaptors, and an extender
The Pros
Primarily voice-controlled (also a con)
Works through Alexa to control all your smart devices
Keeps track of what devices need to be on together
Sensitive omnidirectional microphone system
8 microphone omnidirectional system
The Cons
Some apps may not be compatible with voice control
Primarily voice-controlled
Some users report that the Cube is still glitchy and needs an occasional restart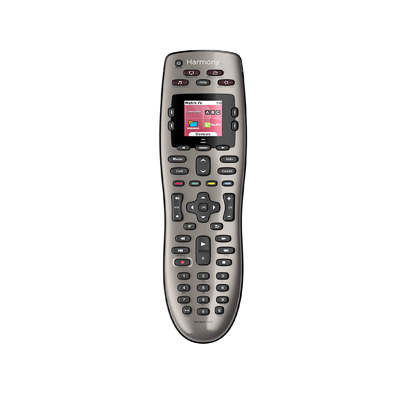 View on Amazon
Editors Rating: 4.5/5
If you're looking for the advanced design and compatibility of the Harmony line of Universal remotes, but don't need some of the high-tech specs of the Express or Elite, this is a good middle of the road option.
The 650 has a small color screen but otherwise looks and functions like a normal remote. It's compatible with more devices than the Philips Universal, able to maintain up to 8 simultaneous device connections. It uses traditional IR connection but skips frustration code connections in favor of easy online setup.
One major advantage that comes with this remote is it's maintained compatibility database. Most similar universal remotes will eventually become obsolete as you upgrade your equipment. The 650 has a maintained compatibility database, so you can use the same remote for all your devices as you upgrade.
However, you will need a solid internet connection to set up this remote. It may be a more frustration process if you have a slow connection or have to use a mobile hotspot for connectivity.
We recommend this remote for users who are willing to spend a bit for a high quality, long-lasting, device that works for a moderate number of devices. It's probably not worth the money if you have 4 or fewer devices you want to connect, but it's well designed for more complex entertainment systems.
Tech Specs
IR connection remote: Yes
Connections: 8 supported connections
Compatibility: Compatible with 225,000+ entertainment devices and Mac/Windows/iOS/Android devices for setup
The Pros
Simple online setup
Easy to use
Color screen for additional clarity
Up to 8 connections supported
Device database is maintained, remote won't go obsolete
One-touch programming for multiple setting preferences
Small color screen, primarily battery operated
The Cons
AA batteries
No smart connectivity
Requires an internet connection for setup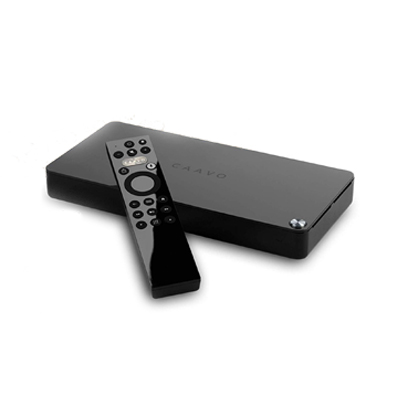 View on Amazon
Editors Rating: 4.4/5
The Caavo is a middle ground option. The smart hub makes it easy to set up, since it auto-detects the connected devices and guides you through remote setup, but is limited by the 4 connections available in the smart hub itself.
This system will take good care of your entertainment system, and can also interface with both Amazon's Alexa and Google's Home Assistant.
You can easily interface with your TV, sound system, gaming consoles, and Blue-Ray and DVD players. However, the smart hub isn't like the Cube, if you want to stream through apps and don't have a smart TV you will need a separate streaming device.
That does also mean that your streaming device will eat one of the connections on your Caavo system.
We wanted to include this system mostly because it's one of the easiest universal remote systems to set up. It should take an hour or less to have this system up and running. This is a great gift for less tech-savvy friends and family members, or as a hassle-free addition to your own home.
Tech Specs
Includes: Comes with hub, remote, power cord, and directions
Compatibility: Compatible with most major manufacturers
Range: Same room range
The Pros
Easy setup
Compatible with gaming consoles
Pairs with your smart home assistant
Includes lifetime service guarantee
Compatible with most major manufacturers and service providers
Works with a home assistant for hands-free control
The Cons
Only 4 device connections
Requires both a power outlet and AA batteries
Limited interface with streaming apps
Conclusion
While there are many high-quality universal remotes that we couldn't include in our list, we're confident that these 6 represent some of the best available and cover a wide range of preferences and individual needs.
Whether you need easy setup or lots of connections, there is a universal remote for you. Take your time, and try not to compromise any of the items on your priority list. A universal remote is only worth it if it adds convenience, not frustration, into your life.
We've picked each of these items with those qualifications in mind. But, if the right remote for you hasn't made it on our list, you'll still walk away with a better understanding of what makes for a truly great universal remote.