6 Best DSLR for Video in 2020
3D Insider is ad supported and earns money from clicks and other ways.
Mirrorless cameras have been gaining ground with videographers due to their compact size and flexible screens, but that doesn't mean that DSLRs have nothing more to offer. That includes split-second, accurate autofocus, various video modes, and enough space for all the wired and wireless connections you need to achieve optimum output quality.
These are the six best DSLR for video you can get today. Our selection ranges from ground-breaking, world-class cameras to affordable favorites that have stood the test of time. There's something in it for everyone, from budding filmmakers to seasoned pros, so take a look and start making movie magic the proper way.
Budget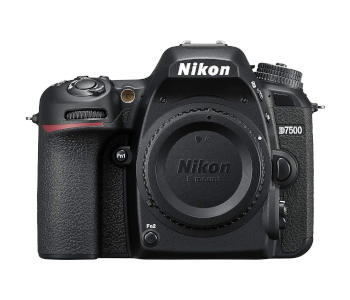 Nikon D7500
4.2/5.0
Sensor: APS-C
Burst rate: 8.2 shots
Solid burst mode and photo AF performance.
Check Amazon
Best Value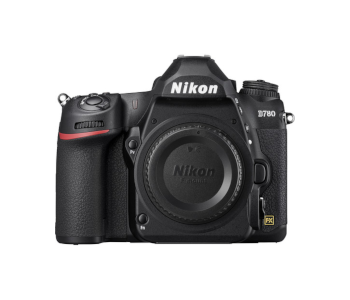 Nikon D780
4.7/5.0
Sensor: 35mm
Burst rate: 12 shots
Delivers quality downsampled 4K video.
Check Amazon
Top Pick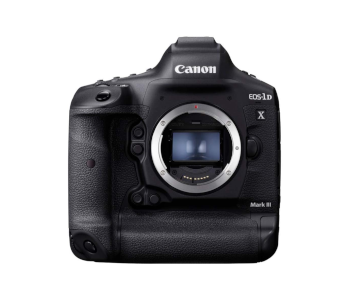 Canon 1D X Mark III
4.9/5.0
Sensor: 35mm
Burst rate: 20 shots
HEIF format allows for more dynamic range.
Check Amazon
DSLRs for Video Comparison Table
1. Best Overall – Canon 1D X Mark III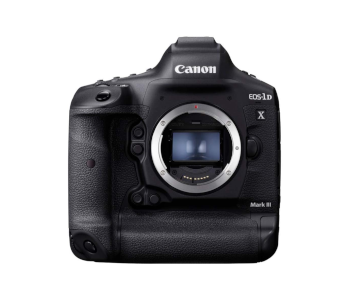 View on Amazon
Editor's Rating: 4.9/5
The third entry in Canon's 1D X line is the company's most versatile camera to date and the most advanced DSLR on the planet in terms of video features. It can shoot 5.5K RAW video at 60fps, delivers oversampled 4K video with fantastic dynamic range, and has a slew of improvement to Canon's already excellent autofocus system. It's a camera aimed at professionals with a price and feature set that reflect this.
Overview of Features
You'll instantly recognize the 1D X Mark III if you've seen any of its predecessors as the external design hasn't changed for decades. It's a massive camera with a built-in bottom battery grip that makes shooting at a 90-degree angle easier. An ergonomic design makes it comfortable to hold, but the combined weight of the camera and a larger telephoto lens makes working with it all day long a tiring and thankless task.
The 1D X Mark III lacks a dedicated mode dial. You have to press buttons for ISO or exposure settings and use a pair of dials to fine-tune the desired setting instead. This makes for fewer customizable buttons, which isn't that big of a deal thanks to the touchscreen. It's the first LCD on a Canon 1D X camera to offer full functionality; you can navigate the menus and galleries, use inch zooming, and select an AF point effortlessly.
The camera uses a new Digix X processor and the latest generation of full-frame sensor to bring an unprecedented level of detail to what would otherwise look like a limiting 20.1MP output. You can set the base ISO to 102,400 for challenging low-light situations with only a slight quality loss. The camera also shoots 10-bit HEIF photos that retain more contrast information than regular JPEGs and deliver a more natural look. The 1D X Mark III can do so at 20fps with autofocus turned on, which means it's one of the best options currently available for pro sports shooters.
The 1D X Mark III's autofocus is exceptional and innovative. Canon's engineers used machine learning to make it exceptionally good at recognizing and tracking people's faces and eyes. This works for videos and images alike, both while using the OVF and live view. You may also use new smart AF controllers as mini touchpads to quickly and accurately select an autofocus point.
The 1D X Mark III is capable of putting out 5.5K RAW video. This means it retains all the color and contrast information inherent to a RAW photo that gets degraded even when using the most advanced codecs. Speaking of which, the camera can put out 10-bit Canon Log footage or stick to 8-bit if you want to lower disk space requirements. Oversampled 4K is also an option, as is 1080p in slow-motion.
What We Didn't Like
The 1D X Mark III is designed to remain relevant for several years, and current storage solutions can't yet keep up. Recording video at its highest settings will fill up a 128GB card in just six seconds and is impractical for now. It's great that you finally have unrestricted menu access via touch, but they're messy and make finding a particular setting more complicated than it needs to be.
Tech Specs
Dimensions: 6.2 x 6.6 x 3.3"
Weight: 50.8 oz.
Sensor: 35mm
Burst rate: 20 shots
Battery: 610 shots, 2850 with live view off
ISO range: 100 – 102,400
Max still resolution: 20.1 MP
Max video resolution: 5,472 x 2,286, 60fps
Pros
World-class video quality
Exceptional autofocus
Achieves impressive burst speeds while maintaining autofocus
HEIF format allows for more dynamic range
Cons
Hampered by current storage space limitations
Convoluted menu system
2. Best Value – Nikon D780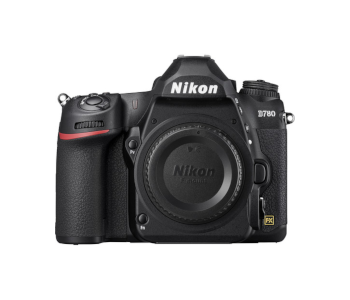 View on Amazon
Editor's Rating: 4.7/5
Faster and more accurate autofocus performance in live view is one reason why mirrorless cameras are a more popular choice than DSLRs. Nikon's D780 challenges this assumption with a speedy sensor lifted from the company's excellent mirrorless Z6. Combined with a responsive LCD, this makes the D780 a speedy performer when it comes to locking on and tracking subjects in either photo or video mode.
Overview of Features
The D780is a mid-sized full-frame DSLR that's much easier to handle than the 1D X Mark III. It has a distinct Nikon layout with buttons to the left of the screen and a multi-function directional pad. An AF joystick would have been nice for smoother navigation, but you'll quickly get used to the D-pad. The camera's design is commendable; expect round contours and strategically textured surface s that are comfortable to grip.
Sports and action shooters will be pleased with the D780's burst speeds and autofocus performance. Using the OVF nets you 7fps while switching to live view ramps the speed up to a respectable 12 shots per second while increasing the AF point coverage to 90 percent. The camera has a large buffer that holds 100 JPEGs or more than 60 14-bit RAW files. Shooting through the OVF is good for 2,200 images, so there's no need to bring spare batteries for extended shoots.
Autofocus performance is now on par with similarly-priced mirrorless cameras as the D780 detects subjects reliably and keeps up with erratic movement with little trouble. Eye detection isn't available in video mode, but face detection does a good enough job in its stead.
The D780 shoots uncropped 4K video downsampled from a 6K sensor area. It's available either in N-log or Hybrid Log outputs, depending on whether you want to tweak the look more in post or use the footage straight from the camera. There's no optical image stabilization, but the digital variety improves steadiness while introducing a slight crop.
You can deliberately introduce a DX crop to 4K video to decrease rolling shutter or use 1080p for 120fps slow-motion clips. Focus peaking and zebra stripes are included, as is wind noise suppression. The camera sports microphone & monitoring headphone jacks as well as HDMI for 10-bit video output to external recording devices.
What's Bad About It?
The D780 has different AF area coverage depending on whether you're using the OVF or live view, so switching between them takes some mental adjusting. Image stabilization built into Nikon lenses does little to help with video, so having it in-camera would be better.
Tech Specs
Dimensions: 5.6 x 4.5 x 3"
Weight: 29.6 oz.
Sensor: 35mm
Burst rate: 12 shots
Battery: 2,200 shots
ISO range: 100 – 51,200
Max still resolution: 24.5 MP
Max video resolution: 4K, 30fps
Pros
Excellent value for the money
Delivers quality downsampled 4K video
Reliable live view autofocus
Excellent battery life and buffer
Cons
Difference in AF coverage between OVF and live view
Lacks in-body image stabilization
3. Canon EOS 5D Mark IV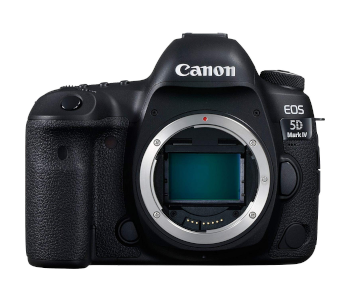 View on Amazon
Editor's Rating: 4.6/5
The 5D Mark IV is four years old at this point, but that isn't stopping it from being one of the most feature-rich DSLRs around. It has an excellent autofocus system that works wonders in live view, a detailed touchscreen, and pleasing, vibrant output that looks great whether you're shooting video or photos.
Overview of Features
Mark III owners will find little difference between it and the fourth 5D appearance-wise. Still, the newer model packs more features and better weather sealing while being slightly less bulky. It has a comprehensive set of physical controls, including an AF selection button that you can use to designate an area to focus on quickly. Headphone and microphone jacks are now on the Mark UIV's bottom and cause less cable clutter problems.
Two processors are at the heart of the 5D Mark IV. One is the regular Digic 6 version that takes care of metering exclusively, while the Digic 6+ handles everything else. They combine with a 30MP sensor to offer a camera that's quick to detect changes in color or movement and can put out quality photos suitable to become A2 prints even in low light.
Canon has long been the leader when it comes to live view autofocus, and you can see this in the Mark IV's Dual Pixel CMOS AF. It works for pics and video alike, offering split-second subject acquisition and relentless tracking. Face detection is available for live view and OVF use and does a good job, but newer mirrorless models have since surpassed its implementation.
The camera is appealing to filmmakers as it captures 4K video in the DCI standard, which is slightly wider than regular 16:9. It does so at either 30 or 24fps if you're going for the cinematic look. Videos are recorded in Motion JPEG format, meaning that every shot is captured individually and can be extracted as an 8MP still. The quality is superb, but this format takes up a lot of space.
Are There Drawbacks?
The 5D Mark IV applies a heavy 1.64x crop to 4K videos as it only uses an area of its sensor with the corresponding resolution. That's not a problem per see, but it does mean you're getting similar focal length limitations to APS-C cameras and won't be able to get wide viewing angles. Focus peaking and zebra stripes are absent, which makes finding the right exposure settings harder.
Tech Specs
Dimensions: 5.9 x 4.6 x 3"
Weight: 31.4 oz.
Sensor: 35mm
Burst rate: 10 shots
Battery: 300 shots, 900 with live view off
ISO range: 100 – 32,000
Max still resolution: 30.4 MP
Max video resolution: 4,096×2,160, 30fps
Pros
Excellent autofocus system in live view
Solid build quality and weather sealing
Good low-light performance
Customizable AF selection button
Cons
Noticeably crop when shooting 4K
No focus peaking or zebra stripes
4. Canon EOS 90D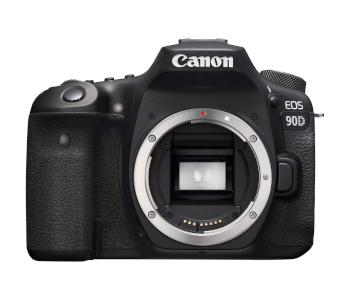 View on B&H
Editor's Rating: 4.6/5
The DSLRs reviewed so far all have outstanding video capabilities, but none of them cater to vloggers and on-the-move filmmakers. Canon's 90D brings a flip-out touchscreen, excellent eye tracking in video mode, and lots of customizable controls to help tailor the camera to your preferred settings. Best of all, it's considerably cheaper than most cameras on review without skimping on quality.
Overview of Features
The 90D is another model with a rich legacy that doesn't visually depart from its predecessor. It's marginally smaller and lighter than the 80D and has a similar control scheme, with one notable addition. The newer version has a second eight-way joystick perfect for setting the focus point or getting to any of the main settings quicker. You can map custom commands to several buttons to, and the mode dial has two free slots for distinct setting configurations.
Vloggers will love the 90D's vari-angle touchscreen. It flits out to the side and tilts to cover difficult shooting angles. You can even rotate it inward and hide the screen inside the camera for better protection. It has decent visibility and responds well to touch input.
There's a disparity between the 90D's two autofocus systems. On the one hand, you've got the optical viewfinder with its 45-point system that concentrates on the frame's center. On the other, the screen has nearly full coverage and places hundreds of points at your disposal. It also uses face and eyed detection to keep a firm lock on subjects. The camera cycles fluidly between the two detection types, which comes in handy for maintaining focus when a subject is turning her head away from the camera.
Videos shot with the 90D max out at 4K 30p and are uncropped. You can introduce a slight crop if you need more stable footage, but that has little bearing on overall quality. Speaking of which, you'll see decent results worthy of putting up on your social media sites, especially if you film in 1080p as 4K footage is softer. You can turn on focus peaking to assist with sharpness, but zebra stripes aren't available.
What We Didn't Like
The 90D doesn't have a 24p option in either 4K or 1080p. There's no in-body stabilization, which means you either have to use a tripod when shooting video or turn on electronic stabilization and crop the sensor.
Tech Specs
Dimensions: 5.5 x 4.1 x 3"
Weight: 42.9 oz.
Sensor: APS-C
Battery: 450 shots, 1,300 with live view off
ISO range: 100 – 25,600
Max still resolution: 32.5 MP
Max video resolution: 4K, 30fps
Pros
Excellent live view autofocus for photos and videos alike
Lets you save two presets to the mode dial
Vari-angle touchscreen is great for vloggers
Great 1080p video quality
Cons
Lacks a 24p mode
Limited to electronic image stabilization that crops the image
5. Nikon D6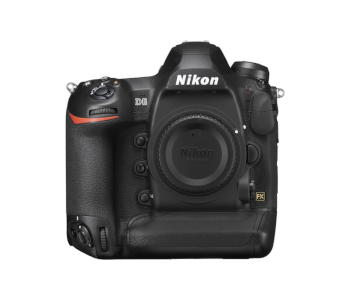 View on B&H
Editor's Rating: 4.3/5
Nikon's D6 is a long-awaited update to the high-end D5 DSLR aimed primarily at professional sports and news photographers. These are still at the heart of the D6's design, and the main reason you should get one. However, improvements to battery life, the LCD, and video output mean filmmaking on the D6 is better than ever. The 1D X Mark III is the superior video camera, but the D6 will do fine if you're looking to supplement world-class action shots with solid video coverage.
Overview of Features
The D6 shares many build similarities with our overall winner. It's a hefty camera with dual grips intended for easy switching between vertical and horizontal shooting. Build quality is phenomenal as the D6's innards are protected from inclement weather with a thick magnesium alloy shell. It's filled to the brim with physical controls that surround the LCD and a smaller status display underneath.
The LCD is another highpoint to the D6's construction. It's a 3.2-inch, 2-million dot display that impresses with its clarity and brightness. You'll have no trouble viewing it in glaring sunlight or using the menus while wearing gloves. Nikon has done an excellent job with menu optimization as tabs are logically structured and color-coded for easier navigation. Sadly, the screen can't flip out or tilt.
The D6 sees improved autofocus performance for photography in OVF view thanks to a different approach to AF point implementation. There are fewer AF points this time, 105 versus the D5's 153. However, all 105 points are cross-type and selectable either individually or in clusters during Continuous focusing. Couple that with reliable subject tracking and 14fps burst mode, and you've got a competent action shooter.
The D6 boasts excellent low-light performance as its base ISO ranges from 100 to 102,400. You can comfortably dip into five digits and get noise-free results! You may choose between several white balance presets and adjust the dynamic range in 0.3-stop increments.
The D6 records 4K UHD video at a maximum of 30fps, with 25 and 24fps being options as well. You can step down to 1080p and enjoy smooth 60fps too. Footage is shot with a maximum bitrate of 100mbps and is remarkably detailed.
What's Bad About It?
Lackluster live view autofocus is the main reason the D6 does poorly for videography. It operates on the antiquated contrast-detect principle and isn't reliable, especially if your subjects are prone to quick and unpredictable movement. While the 1D X Mark III's cutting-edge video specs justify its high asking price, the same isn't true for the D6, at least not for videographers.
Tech Specs
Dimensions: 6.3 x 6.4 x 3.6"
Weight: 44.8 oz.
Sensor: 35mm
Burst rate: 14 shots
Battery: 3,580 shots
ISO range: 100 – 102,400
Max still resolution: 20.8 MP
Max video resolution: 4K, 30fps
Pros
Exceptional build quality and controls
Bright screen with comprehensive menus
Excellent OVF autofocus coverage
Great video quality
Cons
Poor contrast-detection video autofocus
Unjustifiably high price for videographers
6. Best Budget Option – Nikon D7500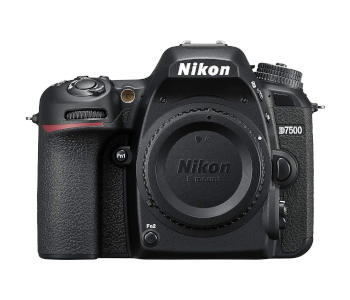 View on Amazon
Editor's Rating: 4.2/5
The best thing about older cameras is that you can get ones that are still competitive at bargain prices nowadays. Nikon's D7500 is the perfect example as it's an enthusiast-level camera that sits just below the D500 in terms of quality and features yet comes in at an attractive price. It's a decent performer with 4K video capabilities, external headphone & mic input, and a balanced body that won't tire you out after a long day of use.
Overview of Features
The D7500 is compact by camera standards and lighter than the D7200. Several magnesium alloy panels have been replaced by a single-piece shell to bring the weight down. Nothing else has changed apart from a few improvements to button arrangement. Unlike many DSLRs, the D7500 has a proximity sensor that will turn off the live view once your eye is close enough to the viewfinder.
Speaking of which, the D7500's OVF is a bright model with a 0.94x magnification covering the entire frame. It's supplemented by a touchscreen display that extends outward and can tilt up & down. It's not the sharpest display we've seen, but it gets the job done. It offers menu navigation, AF point selection, and image zooming via touch.
Nikon isn't as adept at implementing live view autofocus as Canon is, but the D7500 has made strides compared to the D7200. It relies on 51 AF points clustered around the viewfinder's central region and has a new group mode that helps with situations where several moving people need to look sharp.
The D7500 manages 4K UHD video at 144mbps with a recording limit of 30 minutes per lip. Using stabilized glass to address its lack of internal stabilization works better than on the D780. Regular output looks natural with pleasing skin tones and a good dynamic range to fall back on if you use a flat picture profile. The camera has audio in &o out jacks, HDMI output, and zebra stripes.
Are There Drawbacks?
The D7500 is another DSLR that applies a heavy crop to 4K footage, so switching to 1080p is advisable instead as it's easier to work with and doesn't suffer the same limitations. There's no focus peaking either, and the autofocus in video mode isn't dependable. You'll get better results if you stick to manual.
Tech Specs
Dimensions: 5.3 x 4.1 x 2.9 in.
Weight: 42.2 oz.
Sensor: APS-C
Burst rate: 8.2 shots
Battery: 950 shots
ISO range: 100 – 51,200
Max still resolution: 20.9 MP
Max video resolution: 4K, 30fps
Pros
A versatile and capable DSLR at a fantastic price
Large viewfinder
Solid burst mode and photo AF performance
Good-looking video, whether straight from the camera or enhanced from a flat color profile
Cons
Unreliable video autofocus
Cropped 4K footage