6 Best Video Editing Computers for 2020
3D Insider is ad supported and earns money from clicks and other ways.
Savvy users can get low-end computers and still enjoy media streaming, game, or perform most productivity tasks without having to upgrade in years. If only it were so for video editing! That PC you play CS:GO on smoothly would start sweating at the mere thought of rendering 4K. In fact, even most mid-tier computers bought in the last year would.
It takes a special kind of machine to render videos quickly. The computer must have a powerful multithreaded CPU to handle all the number crunching associated with exporting movies into a desired format. Lots of RAM is essential to speed the process up even further and ensure stability, while a powerful GPU will pick up the slack once it's time to apply effects or export at high resolutions. Finally, the computer needs fast storage and lots of it to instantly execute your commands and shorten file transfer times.
You could always build one on your own, but prebuilt is the way to go if you don't have the time or inclination to pick and assemble parts. This guide goes over our six picks for the best video editing computer today. You'll find PCs as well as Macs and can choose between all-in-one solutions and cases you hook up to an existing monitor. Whichever you prefer, get ready to speed up video creation drastically.
Budget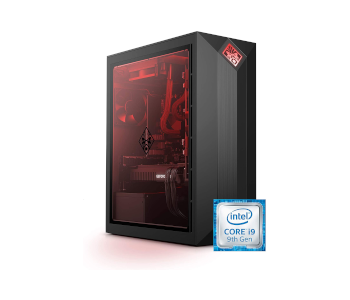 HP Omen Obelisk
4.1/5.0
Weight: 23 lbs.
Dimensions: 14.1 x 6.5 x 17.1 in.
Quality components at a reasonable price.
Check Amazon
Best Value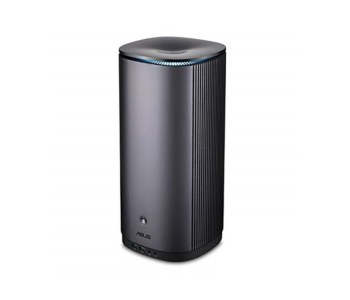 Asus ProArt Pa90
4.5/5.0
Weight: 12.8 lbs.
Dimensions: 6.9 x 6.9 x 14.4 in.
Powerful hardware and Thunderbolt ports.
Check Amazon
Top Pick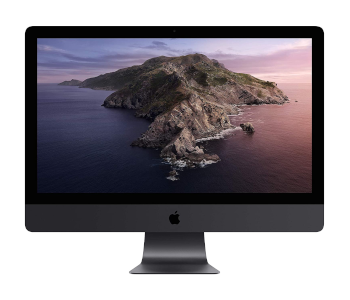 Apple iMac Pro
4.6/5.0
Weight: 21.5 lbs.
Dimensions: 25.6 x 8 x 20.3 in.
Excellent video editing performance.
Check Amazon
Video Editing Computers Comparison Table
1. Best Overall – Apple iMac Pro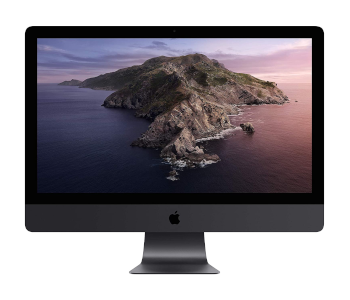 View on Amazon
Editor's Rating: 4.6/5
There's no better solution if you're looking for an all-in-one video editing computer than the iMac Pro. It offers a responsive and incredibly vibrant 27-inch touchscreen display and can tackle any editing task thanks to a set of powerful components. The iMac is also one of the sleekest and best-looking computers ever, managing to cram high-level processing and graphics power into a visually appealing chassis.
Overview of Features
Apple is renowned for its streamlined and user-friendly design, and the iMac Pro is no exception. It's a space-gray knockout whose hardware is crammed behind the 27-inch retina touchscreen display. You can either get a version with preselected parts or choose components like the processor, GPU, and disk from a list of progressively expensive items when placing an order. That can drastically ramp up the price, but it also gives you more customization options without having to know much about computers.
There are plenty of USB type A and USB-C ports to connect your cameras too, plus a 10Gbps Ethernet port. The latter is incredibly useful for sharing large files quickly between studio members. You only get one SSSD to store local files on, but it starts at 1TB and can reach as much as 4. Graphics is handled by either a Radeon Vega 56 or 64, and rendering times are short thanks to a multicore Intel Xeon Processor at the iMac Pro's heart.
All of these components produce a lot of heat, something the iMac pro handles with ease. The designers made room for a single disk and repurposed other 3.5-inch bays to house more fans. The result is a cool, albeit audible system that doesn't have thermal issues even when rendering feature films in 4K.
Rendering with software like Final Cut Pro X is quick while scrubbing through high-res footage or applying effects is done without stuttering and long loading times. Apple's marvelous synergy between hardware and software ensures your video will be rendered and ready for distribution hours before the competition.
What We Didn't Like
The iMac Pro comes with two peripherals, the Magic Mouse 2 and Magic Keyboard. The keys have a shallow travel time and offer little tactile response. That makes tasks like controlling playback or trimming harder, so you might want to look for an alternative. The iMac Pro isn't upgradeable, at least not by regular users.
Tech Specs
Dimensions: 25.6 x 8 x 20.3 in.
Weight: 21.5 lbs.
Components: Modular. The minimum specs include:
– 3.2Ghz Intel Xeon processor
– 32GB 2666MHz DDR4 ECC memory
– Radeon Pro Vega 56 8GB
– 1TB SSD
– Magic Keyboard and Magic Mouse 2
The Pros
Excellent video editing performance
Sleek design
Great thermals in spite of space restrictions
Responsive retina display
The Cons
Mediocre peripherals
Non-upgradeable
2. Best Value – Asus ProArt Pa90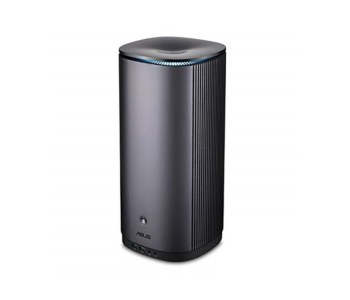 View on Amazon
Editor's Rating: 4.5/5
The ProArt Pa90 is a mini PC aimed at video editors who are looking for workstation performance with a minimal footprint. It is made up of premium-grade components like the Intel i9-9900K processor and NVIDIA Quadro P4000 graphics card designed to tackle hardware-intensive tasks like encoding and rendering. The PC has an innovative cooling feature and is reasonably priced, given its specs.
Overview of Features
We have to give props to Asus for the ProArt Pa90's design. It's a gunmetal grey cylinder with a minimalistic aesthetic with a 7-inch diameter that's sure to fit in the smallest workspaces. A vent further emphasizes the computer's unusual, vertically-focused appearance on the top. The higher the workload, the more it extends upward. The fan has a blue LED for an even greater visual effect.
The Pa90's front is home to several USB 3.0 ports along with 3.5mm headphone and mic jacks. There are more USB ports in the back along with four DisplayPort connectors for as many monitors, Thunderbolt ports, and Gigabit Ethernet. It is powered by two power bricks that both have to be active for the Pa90 to work.
Opening it up exposes the liquid-cooled CPU and GPU along with two storage drives and a pair of 16GB, 2,666MHz RAM sticks. Most of the components are easy to get to and replace if need be. The combination of liquid cooling and extendable fan makes for cool and quiet operation.
The ProArt Pa90 performs exceptionally well in both artificial and real-life stress tests. It achieves high marks in Geekbench and Cinebench tests, while rendering 4K videos takes an impressively short time as well. The NVIDIA Quadro P4000 is a graphics card designed specifically to handle large datasets related to 3D and video. It performs well when rendering 360-degree video or adding demanding 3D effects without slowing down your workflow.
What's Bad About It?
The ProArt Pa90 doesn't have HDMI input. You'll have to buy a separate HDMI to DisplayPort adapter if your monitor only supports the former. This is another computer that comes with peripherals that aren't up to the same standard of quality.
Tech Specs
Dimensions: 6.9 x 6.9 x 14.4 in.
Weight: 12.8 lbs.
Components:
– Intel Core i9-9900K
– 32GB DDR4 2666MHz RAM
– NVIDIA Quadro P4000
– 512GB SSD, 1.5TB HDD
– Wireless keyboard and mouse
The Pros
Takes up little space
Innovative cooling fans
Powerful hardware
Thunderbolt ports
The Cons
No HDMI ports
Lackluster peripherals
3. Apple Mac Pro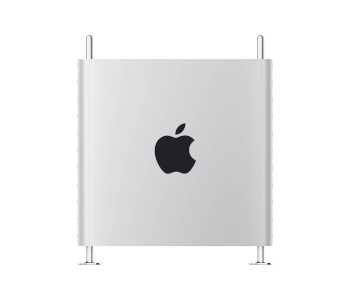 View on BH Photo
Editor's Rating: 4.5/5
It was high time that Apple came up with another industry-leading desktop workstation aimed at their professional user after a 7-year absence. The newest Mac Pro model definitely succeeds at this; it can become ridiculously powerful, provided you're willing to dig deep and wait until the software world catches up. That being said, this is the most powerful computer for content creators Apple has ever made, and it's sure to become even more relevant in the future.
Overview of Features
Let's get this out of the way first – yes, the Mac Pro does resemble a cheese grater to the ordinary observer. However, what some of us perceive as an homage to an indispensable kitchen tool is actually a cleverly-engineered lattice pattern. It is designed to optimize airflow and works together with an array of variable speed vents. Together, they keep the Mac to keep it running whisper-quiet even when you're using multiple resource-hungry programs at once.
The Mac Pro's interior is a marvel of engineering and user-friendly design. There are no confusing wires, and vital components are tucked away behind a black shroud that discourages tampering. Speaking of which, the Mac Pro has a T2 security chip that ensures nothing except MacOS boots up at startup and encrypts all the data you store and receive. There are also two GPU expansion bays that can house two Radeon cards each.
The Mac Pro takes Apple's modular approach to modern computer building to the extreme. You can't even get it in their physical stores. Rather, you choose the quality and quantity of each component and have the resulting Mac Pro custom built and delivered to you. Unlike the iMac Pro, you will be able to upgrade the desktop with additional components later on, albeit from a restrictive list of choices.
The Mac's video editing performance ranges from great to extraordinary, depending on your setup. That can include a 28-core Intel Xeon W processor, 1.5TB 2996MHz RAM, and dual Radeon Pro Vega II Duo graphics cards at the extreme end. With lots of room for customization in-between, of course. The special Afterburner card is another worthy investment if you work with the ProRes format a lot since it drastically speeds up render times for it.
What We Didn't Like
The Mac Pro is ridiculously expensive. Investing in the most advanced model will set you back more than $50,000. The amounts Apple asks for per upgrade are exorbitant and don't reflect a component's market value. Some expenses are absurd, like the $400 wheels. More importantly, you should hold off on buying the Mac Pro for now if you don't work with Final Cut Pro X. Other programs like Premiere Pro or DaVinci Resolve can't take full advantage of the Mac's raw power yet.
Tech Specs
Dimensions: 25.6 x 8 x 20.3 in.
Weight: 21.5 lbs.
Components: Modular. The minimum specs include:
– 3.5GHz Intel Xeon W
– 32GB 2666MHz RAM
– AMD Radeon Pro 580X
– 256GB SSD
– Magic Keyboard and Magic Mouse 2
The Pros
Excellent build quality and airflow
Modular approach lets you get a Mac tailor-made for your needs
Automatic file encryption thanks to T2 chip
Exceptional ProRes rendering times
The Cons
Very expensive
Can't currently be utilized to its fullest by non-Apple software
4. Corsair ONE i164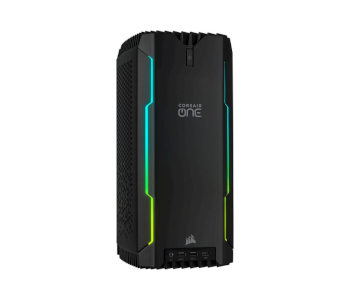 View on Bestbuy
Editor's Rating: 4.3/5
Is your workspace at a premium, but you don't want to settle for a weak video editing PC? In that case, Corsair has got the ideal line of compact desktops for all your editing needs. The i164 is a high-end PC with the newest generation of Intel and NVIDIA hardware liquid-cooled and crammed together inside a tiny case for a small footprint and stellar performance. There's even room to upgrade if your workflow demands more resources.
Other noteworthy models in the ONE lineup include the i145 and i180. The former is a cheaper alternative because of a slightly weaker CPU and the non-Ti version of the RTX2080. The latter is the line's pinnacle, offering a 14-core i9-9920x processor.
Overview of Features
Corsair managed to successfully combine a small form factor with top-tier components arranged in a way that allows for maximum airflow. The aluminum case has a distinctly modern look and only two RGB strips that give away its intended gaming use. However, popping the hood reveals a current-gen i9 multi-core CPU along with the second-most powerful commercial graphics card today, the RTX 2080Ti. The specs are rounded out with a 960GB SSD, 2TB hard drive, and 32GB of Corsair memory your video editor is sure to push to its limit.
Every square inch of the i164 has been put to good use as the component management is superb. Its PSU is now closer to the ground than those seen in previous-gen ONE systems. This shortens power cable lengths while keeping it away from heat-emitting parts like the CPU and GPU. These are cooled by a hybrid water and air pump that keeps GPU temps manageable even under heavy loads. There's only one traditional 14mm fan, meaning that the i164 has few moving parts and is therefore quiet when rendering.
The i164's main video editing feature is its i9-9900K processor. The CPU has eight cores and 16 threads with a max turbo clock speed of 5GHz. It's a beast when it comes to crunching numbers and will either encode or transcode 1080p footage in less time than it takes to play it back. The CPU's raw power is further augmented by the RTX 2080Ti, which can make short work of any effects or 3D animations you decide to make part of your movie.
What We Didn't Like
While the i164 has the raw computing power for video editing, it lacks connectivity features specific to the field. There are no Thunderbolt connectors or SSD card readers, and you won't find a 10GBps Ethernet connection like on Apple's hardware. That makes transferring large video files between computers a pain. The CPU reaches high temperatures when stressed. They don't approach dangerous levels, but you can expect temps to be 10-20 degrees higher than you'd get in more spacious cases with the same CPU.
Tech Specs
Dimensions: 7.9 x 7 x 15 in.
Weight: 16.3 lbs.
Components:
– Intel Core i9-9900K
– 32GB Corsair Vengeance LPX DDR4 2666MHz RAM
– MSI GeForce RTX 2080 Ti
– 960GB SSD, 2TB HDD
The Pros
State-of-the-art hardware in a compact case
Excellent space utilization
Handles resource-intensive workloads with ease
Upgrading individual components is straightforward
The Cons
Lacks Thunderbolt ports and fast Ethernet
CPU gets hot
5. Microsoft Surface Studio 2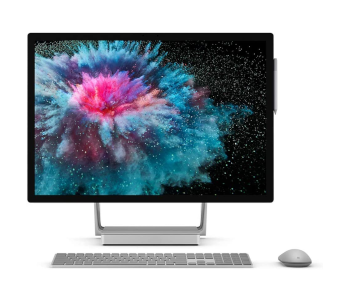 View on Amazon
Editor's Rating: 4.2/5
Do you like the all-in-one approach if the iMac Pro but prefer a PC instead? In that case, Microsoft's Surface Studio 2 is the best alternative. It features an excellent touchscreen display with varying tilt, has an unobtrusive base that houses all the hardware, and comes with a sensitive pen that makes working with the screen a joy.
Overview of Features
The Surface Studio 2 isn't as minimalistic as its Apple rival due to a thicker base. Nevertheless, its aesthetics and reasonably capable specs leave no room for doubt that this is both an attractive and capable all-in-one solution. There are no display ports for external monitors, but you do get several USB 3.0 sockets as well as a full-size SD card reader useful for transferring footage directly from cameras.
The PixelSense display steals the show with its size, responsiveness, and vibrancy. It has a 28-inch diagonal and a resolution of 4,500×3,000 pixels. Coupled with a 3:2 aspect ratio, this places a lot of desktop real-estate at your disposal. In terms of video editing, you can have multiple preview windows open simultaneously or set up custom interfaces with numerous windows for precise control and monitoring.
The screen recognizes variable pressure placed on the Surface Pen and works well for precise trimming, scrubbing, or clip rearrangement. You can even tilt it forward and down to a 20-degree angle for a tablet-like workflow or to more easily create custom hand-drawn effects and titles.
Its CPU could be better, but the Surface Pro 2 doesn't fall flat when it comes to graphics power. It uses an NVIDIA GeForce GTX 1070 for 3D and advanced special effects creation.
What's Bad About It?
The Surface Pro 2 is a computer from 2018 and has old-gen hardware on top of that. Its main bottleneck for video work is the Core i7-7820HQ, a processor ordinarily seen in laptops. While the SSD and 32GB of RAM do make response times snappy, the same can't be said for rendering as its brunt falls on the outdated processor. Like the i164, the surface Studio lacks Thunderbolt ports.
Tech Specs
Dimensions: 21.6 x 25.1 x 8.6 in.
Weight: 20.9 lbs.
Components:
– Intel Core i7-7820HQ
– 32GB DDR4 2666MHz RAM
– NVIDIA GeForce GTX 1070
– 1TB SSD
– Wireless keyboard and mouse
– Surface Pen
The Pros
Fantastic articulating touchscreen
Large screen space speeds up workflow and helps with UI customization
Has an SD card reader
The Cons
Some of its components are out of date
No Thunderbolt support
6. Best Budget Option – HP Omen Obelisk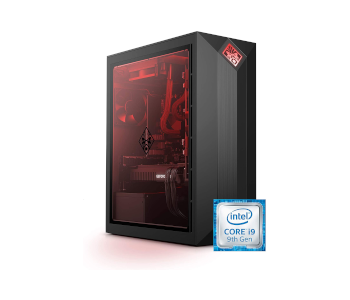 View on Amazon
Editor's Rating: 4.1/5
HP manufactures our final video editing computer recommendation and, like the o164, is chiefly intended for gaming. However, the Omen Obelisk's GPU and CPU combo along with a vast NVME SSD and 32GB of RAM pack a serious punch when tackling effects processing and rendering. The setup can currently be had for less than $2,000, making it not only the cheapest, but the most cost-effective computer on review
Overview of Features
The Obelisk has a recognizable gaming aesthetic with its geometric case and tempered glass panel. Still, it looks professional enough and won't distract you with RGB turned off. The case is made from metal and straddles the line between mini- and midi-tower. That gives it enough room to comfortably house its internal components and have enough room left over to ensure adequate airflow for most of them.
There's an abundance of ports, most of which are USB 3.0 Type-A. There's a USB 3.1 Type-A port along with a USB-C one and an Ethernet socket on the motherboard. The mighty RTX208 Super has ports for both HDMI and DisplayPort monitors.
The Obelisk is driven by the same i9-9900K processor we've seen on the i164. However, its results are slightly higher as the system can push the CPU more because of better airflow. There's a negligible difference in video editing software since both systems make short work of any tasks and formats you throw at them. The biggest difference boils down to the 2080Ti's superior specs, causing slower render times when dealing with high-res footage or creating visuals in After Effects.
Are There Drawbacks?
The Obelisk is a gaming-oriented PC and therefore lacks more specialized ports like an SD card reader or Thunderbolt support. GPU-intensive tasks cause the Obelisk to heat up considerably. This problem wouldn't be as pronounced if you could place fans in the front to create better airflow.
Tech Specs
Dimensions: 14.1 x 6.5 x 17.1 in.
Weight: 23 lbs.
Components:
– Intel Core i9-9900K HyperX 32GB DDR4 2666MHz RAM
– NVIDIA GeForce RTX 2080 Super
– 1TB SSD
– Keyboard and mouse
The Pros
Quality components at a reasonable price
Lots of USB ports
Solid video editing performance
The Cons
No SD card reader or Thunderbolt support
Inadequate ventilation for hot GPU