27 Eye-Opening Virtual Reality Statistics
3D Insider is ad supported and earns money from clicks, commissions from sales, and other ways.
According to the various news and feature articles written over the past few years, virtual reality (VR) technology always seems to be on the verge of being the next big thing. Although the hype seems to have died down, VR technology remains on the rise. Is it poised to finally break out? Not likely, but it is slowly and steadily getting there.
If you're not convinced that VR technology will be an important aspect of our future, then here are a couple of statistics that might make you do a double take:
From humble beginnings
VR technology only really started to enter mainstream consciousness when a startup company called Oculus launched a Kickstarter campaign way back in 2012. Back then, the campaign was for a product called the Oculus Rift – a standalone virtual reality headset which was basically still a development kit. Despite the limited resources of the company, the campaign raised almost $2.5 million from more than 100,000 contributors.
Oculus became so successful that Facebook eventually acquired the company for $2 billion. Officially known today as Facebook Technologies LLC, the company has partnered with Samsung to develop the Samsung Gear VR, a VR headset specially designed to work with Samsung phones.
Current and future market status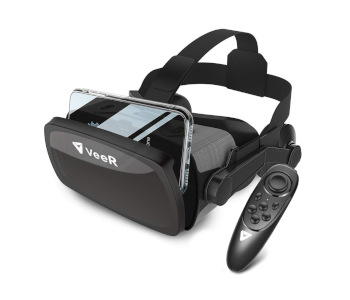 Right now, there are about 250 VR headset styles available in Amazon. These styles range from the simple cardboard-style headsets designed for mobile phones to more sophisticated models that come with their own marketplace for VR-based applications and games, such as the HTC Vive and the PlayStation VR. Perhaps due to affordability and accessibility, VR headsets for mobile phones dominate the market – they make up around 90% of all headsets sold worldwide.
In 2016, an estimated 11 million VR headsets were shipped and purchased to various places worldwide. The market for these VR headsets includes casual users, VR gamers, and corporations that have started to take advantage of augmented reality technology for industrial applications. The total sales number corresponds to around 171 million users. It is estimated that 22.4 million of these users are Americans.
By 2020, it is estimated that the number of VR headsets sold will reach up to 82 million units. In terms of market value, this translates to around $12.1 billion. This does not include the potential market for VR software. Considering both VR software and headsets, the total market value by 2020 could reach up to $40.4 billion.
VR will be such a common technology that it is expected that more than 1 billion people will be regular users of some form of VR technology.
VR gaming continues to grow
Gaming is a major market segment for VR technology, with VR gaming headsets expected to reach $15.1 billion in 2019. This figure is expected to grow to $22.9 billion by 2020. Most VR gamers use a mobile platform for gaming, followed closely by PC and consoles.
Although gaming does not dominate the market for VR headsets, it contributes a huge chunk to the sales for VR software. The gaming market is estimated to account for about 50% of total sales for VR software – around $30 billion just in 2019.
VR gaming appears to be poised to undergo huge growth in the next couple of years. Around 64% of active VR users believe that gaming has the biggest potential to benefit from advances in VR technology.
Even the businesses have started to take notice. Around 59% of tech company investors and executives believe that the gaming sector will receive the largest amount of investment with regards to VR development.
Between 2015 and 2018, job postings for designers, programmers, and artists for VR games have risen by an astounding 93%. The release of the Apple ARKit and the Google ARCore development kits has seemingly spurred this renewed interest for VR game development, as they have made it much easier to integrate VR features into mobile apps.
Market insight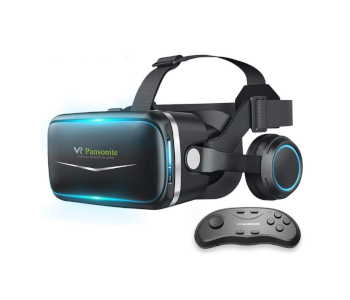 Right now, the most popular brand in the VR headset market is Samsung. The credit goes to the Samsung VR headset that supports a wide range of Samsung phones and is supported by a deep library of VR apps. Following behind it is the PlayStation VR headset, which has sales figures boosted by the large community of PlayStation gamers.
Many companies and industries have embraced the possibilities of VR technology as an aid for their operations. The largest industrial use of VR in the manufacturing industry has been for repair and maintenance, with VR technology providing a way to provide remote expert assistance, visualization of projects, and VR-enhanced training programs. Of the companies who have adopted VR technology, 82% have reported that the benefits they have enjoyed from the use of VR have far exceeded their expectations.
In the manufacturing industry, 43% of companies believe that some form of VR technology will be integrated into their operations within the next three to five years. The adoption of VR in manufacturing is highest in China – about 51% of all companies have integrated some form of VR. In Europe, France leads the way in manufacturing-oriented VR use.
Large companies, particularly those included in Forbe's list of the most valuable brands, have realized the competitive advantage that VR can provide. 75% of these companies have made a significant investment in some form of VR experience, whether it's meant for customers or their employees.
VR isn't just for big companies. From May 2018 to April 2019, the number of VR-based tech startups increased from 1800 to 2052 – a 14% jump in less than a year.
Room for growth
About 41% of all adults worldwide have expressed an interest to try VR headsets if given the opportunity. It comes as no surprise, but a huge portion of the market segment that is interested in VR technology – around 44% – is made up of millennials between the ages of 18 and 34.
Awareness of VR technology in the US has grown by a large margin in the last three years, from 51% in 2016 to 78% in 2018. Consumers generally welcome the use of VR, with 80% of consumers stating that they are open to trying out VR-based experiences.
Even for people who already own VR headsets, their frequency of use is still quite limited. Only 28% of VR headset owner use them daily, while the other 39% only use them once a week. This seems rather low compared to the ubiquity of other devices such as smartphones and laptops. The complex and time-consuming process of having to set up a VR headset was the most often cited reason for the low frequency of usage of VR headsets. There is a silver lining behind this, though, as 38% of VR headset owners said that they intend to use their headsets a lot more in the future.
Barriers to adoption
Despite the exciting possibilities of VR, the technology hasn't quite hit the level of mainstream popularity. In fact, 49% of people have expressed no intention of buying a VR headset. A combined 42% of responders plan to buy a VR headset in the next 6 months to 5 years, while rest have already bought one.
Of the people who do not intend to buy VR headset at all, a majority (27%) have stated that they do not know what benefits they can get from using VR. The next most significant reasons for the resistance to buy a VR headset was because they either did not understand the technology enough and that VR headsets were still too expensive.
The future of VR: Social engagement
According to many industry experts, the next frontier for VR technology which will vastly help its degree of adoption is social media. Consumers seem to agree, as 77% of VR headset owners have said that they are looking forward to making social interactions using their headsets. Apps that allow users to interact with other users in a virtual setting have also become quite popular.
Final thoughts
Virtual reality technology has been hyped to be the next big thing for so many years that it's been quite disappointing that it's still a niche market nowadays. However, VR platforms developed by big brands such as Samsung, Facebook, and Sony have helped boost the adoption of VR technology. Its usage is very limited, and there are still a lot of people who don't see the benefit of buying a VR headset.
Right now, the industry seems to be thriving well. VR headsets are becoming cheaper, and the abundance of VR apps have made them more attractive for the regular consumer. VR technology still has a lot of unrealized potential. We are very excited about what the future of virtual reality will bring.