Vitamix Cyber Monday 2019 Deals
3D Insider is ad supported and earns money from clicks, commissions from sales, and other ways.
A blender is an extremely useful kitchen appliance. It can speed up the food preparation process and make life easier for the cook. Homes and restaurants use blenders for preparing dishes, blending, and chopping.
Blenders come in a variety of configurations and brands. One brand that is very well-received is Vitamix. It has the reputation of offering professional-grade blenders that are high on performance metrics. Given the upper-end positioning of Vitamix blenders, it is a fact that they are not cheap. These blenders have a price range of a few hundred dollars. Some models are priced above the $500-mark.
The factors which you should evaluate when you purchase blenders are the power of the motor, the different speed options, the build quality, and the functionality that the blender offers. Some of Vitamix's advanced models also have fancy features like touch screen and NFC connectivity.
Check out below some awesome Cyber Monday deals on Vitamix blenders. You can save substantial amounts by taking advantage of these deals.
Vitamix E310 Explorian Blender
Original Price: $350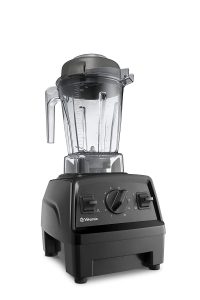 Cyber Monday Price: $290
The Vitamix E310 Explorian is the cheapest blender on this list. Its original price is $350 and it is on sale this Cyber Monday for a low price of $290. The blender has 10 variable speed options which allow you to go hearty or grind your puree to a really smooth texture.
The Vitamix E310 comes with a 48-ounce container which is large enough to cook family meals. Hardened stainless steel blades ensure efficient cutting and long life.
The Vitamix E310 is a great entry-level option for a small family or individuals alike.
Vitamix A2300 Ascent Series
Original Price: $550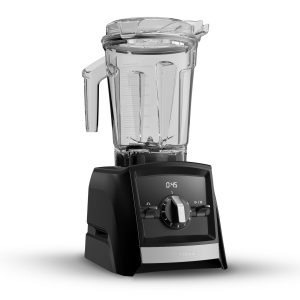 Cyber Monday Price: $350
You can call the Vitamix A2300 a smart blender. It has wireless connectivity and will automatically adjust the blending timings depending on the size of the container that you mount. It can actually detect the container size.
There is also a Vitamix Perfect Blend AppUnlock which can be paired with the blender to access over 500 recipes and 17 different cooking programs.
The Vitamix A2300 uses a digital timer so that you can prepare foods with pin-point consistency in texture. A 10-speed option allows you to go fine or stay hearty. A complete range of blending level is on offer with the Vitamix A2300.
You can choose from among 4 color options that match your kitchen decor. The Vitamix A2300 is available for $350, a reasonable discount on its $550 original price.
Vitamix A3500 Ascent Series
Original Price: $700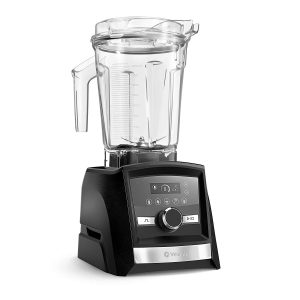 Cyber Monday Price: $525
The Vitamix A3500 is a step up from the A2300. It has a touch screen to operate the blender. You get 10 different speed options to choose from and get the texture of your food just right. As with all Vitamix blenders, the A3500 is assembled in the US and uses high-quality components for reliable operations.
The Vitamix A3500 also has NFC connectivity which allows it to detect the size of the container that is mounted on the blender. Depending on the container size, the appropriate blending time and speed are automatically set by the blender. You can consider the Vitamix A3500 as a smart blender.
The A3500 is one of the higher-end models in Vitamix's lineup. It normally costs $700. But, you can pick it up for just $525 this Cyber Monday.
Vitamix Professional Series 750 Blender
Original Price: $699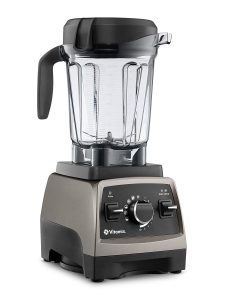 Cyber Monday Price: $505
Last but not least, the Vitamix 750 is a professional-grade blender found in homes and restaurants. It is a powerful machine and can handle a wide range of tasks. Whether you are preparing hot food or cold food, the 750 will do its job.
The motor in this blender has a 2.2 HP peak power. This blender is targeted more towards professional kitchens. It has low-profile 64-ounce containers. You get to select from among 10-speed options. The Vitamix 750 Professional blender is available for $505, which is significantly less than its $699 price. Cyber Monday gives you the opportunity to own professional-grade blenders at low prices.