7 Best Cameras to Help Kickstart your Vlog in 2019
3D Insider is ad supported and earns money from clicks, commissions from sales, and other ways.
If you want to broadcast yourself to the world, you need a camera that will do you and your content justice. That doesn't mean you should just go with the most expensive option promising the best video quality. Vloggers have their own unique needs to consider on top of all the usual factors like image and video quality, sensor size, interchangeable lenses, etc.
Full-tilt touchscreen, mic and headphone ports, uploading straight to social media, and portability can make your life so much easier and result in more professional production.
There's also not one camera or set of features that are best for all vloggers. Your individual style and content can have a massive impact on what you need out of your camera. Not to mention that everyone doesn't have the same budget.
We've curated some of the top picks based on the different needs different vloggers have. Are you also a hobbyist photographer? Are you a freelance videographer on the side? Do you want to thrill your audience with your extreme sports adventures? Or, do you want them to see the world through your eyes? Believe it or not, there is a perfect vlogging camera for you.
Budget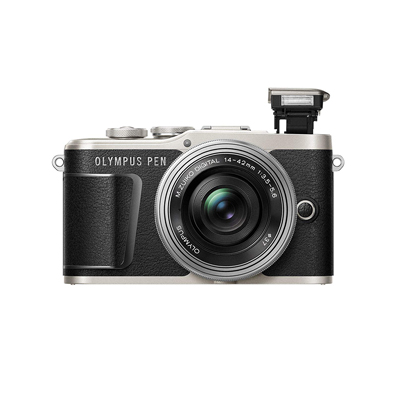 Olympus PEN E-PL9
4.1/5.0
Weight: 302g
Monitor: 3.0-inch tc downward flipping
Max video resolution: 16.1MP / 4K @ 30 fps
Affordable, easy to use for beginners, compact and lightweight.
Check Amazon
Best Value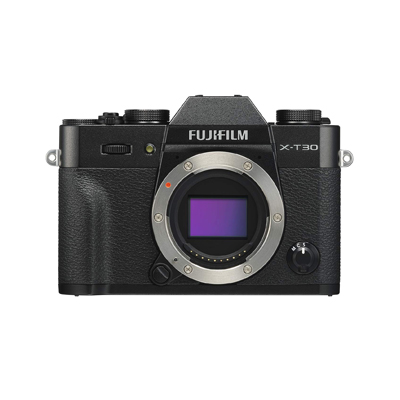 Fujifilm X-T30
4.4/5.0
Weight: 380g
Monitor: 3.0-inch tilt-angle touchscreen
Max video resolution: 26MP / 4K @ 30 fps
Exceptional image and video quality and compact design.
Check Amazon
Top Pick
Canon PowerShot G7 Mark III
4.7/5.0
Weight: 304g
Monitor: 3-inch tilt touchscreen
Max video resolution: 20.1MP/4K @ 30fps
Uncropped 4K, live YouTube streaming, microphone socket.
Check Amazon
7 Best Cameras Comparison Table
View on Amazon
Editors Rating: 4.7/5
Amateur videographers and vloggers love the Canon G7X range for its affordability, compact design, and image and video quality. Initially meant for photographers, Canon has beefed up the newest edition's video capabilities.
The 1.0-type sensor is exceptionally large for such a compact camera with an image resolution of 20.1 megapixels. The Mark III can now also shoot video in 4K uncropped at 30fps for those that don't compromise on quality. Regular full HD can shoot up to 120 fps for slow-mo video.
Features that will appeal to vloggers are a mic input socket, live YouTube streaming, and vertical shooting for mobile. WiFi, NFC, and Bluetooth connectivity, as well as USB Type-C charging, makes it a convenient on-the-go camera.
No camera is perfect, and the G7X does have a few minor shortcomings. There is no electronic viewfinder and no hot shoe to attach an external viewfinder or other gizmos. These are features a serious photographer will miss, but that a vlogger can live without. There are also minor issues with overexposure, autofocus, and over-the-top noise reduction.
However, erring on the side of overexposure means it has excellent low-light performance, and the 4-stop image stabilization is super effective.
While it may not be for photography purists, it's a vlogger's dream.
Tech Specs
Sensor size: 1.0-type
Dimensions: 105.5 x 60.9 x 41.4mm
Weight: 304g
Connectivity: WiFi, NFC, Bluetooth, USB Type-C charging
Max video resolution: 20.1MP/4K @ 30fps
Viewfinder: N/A
Monitor: 3-inch tilt touchscreen
The Pros
Compact and easy to handle
Super image stabilization
Best overall option for vloggers
Great low-light performance
Reliable and impressive image stabilization
Uncropped 4K
Microphone socket
Live YouTube streaming
3-inch tilt touchscreen
The Cons
No viewfinder
No hot shoe attachment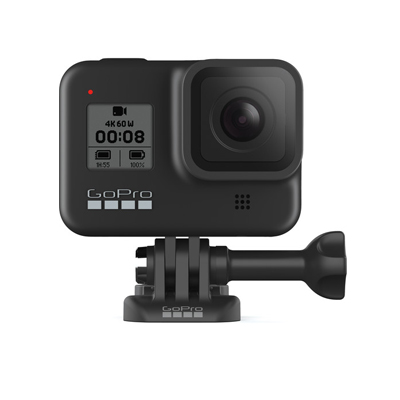 View on Amazon
Editors Rating: 4.5/5
Not everyone will agree with this entry. However, for a specific kind of vlogger that's into showcasing extreme sports in a POV format, there's no better option. The GoPro Hero, in all its different installments, has been the premier action camera for some time now.
Improved image stabilization with Hypersmooth 2.0, more accessories, and improved HDR are just some of this generation's upgrades. It also has a faster 100 Mbps bit rate even while shooting at 4K. All of these results in a tangible improvement in the overall video quality.
The new TimeWarp mode took advantage of the improved image stabilization for better timelapse videos, even while moving. GoPro has also introduced customizable Capture Presets that saves time and effort setting up your shots.
Vloggers will love the new accessories, called 'Mods'. The display Mod is a tilt screen specifically for selfie-like vlogging while the media Mod comes with HDMI and 3.5mm mic ports as well as a cold shoe. And, a light mod can help you with GoPro's low-light struggles.
Just like previous GoPros, you can attach it to just about any part of your body or equipment.
For all it's dominance as an action camera, it's not going to be for every vlogger. Limited battery life and lower image quality will be dealbreakers for some.
Tech Specs
Sensor size: 4.5 x 6.2mm
Dimensions: 66.3 x 48.6 x 28.4mm
Weight: 126g
Connectivity: WiFi, Bluetooth, GPS enabled, USB Type-C charging
Max video resolution: 12MP/4K @ 60fps
Viewfinder: N/A
Monitor: Yes
The Pros
Extremely lightweight and portable
Durable and rugged body
Almost flawless image stabilization
Cool time-lapse and other shooting modes
4K at 60fps
New media, display, and light mods
Built-in mount
The Cons
Relatively bad low light performance
Sub-standard picture quality
1-2 hours of battery life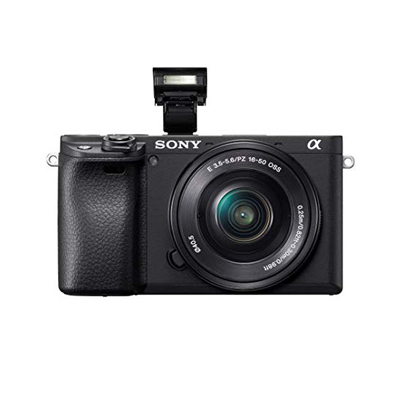 View on Amazon
Editors Rating: 4.0/5
The Sony A6400 may not look like much from the outside, but it packs the makings of a superb vlogging camera. As far as pure photo and video shooting quality go, it's rivaled only by the Panasonic G90 and Fujifilm X-T30 on this list. Even though it's cheaper than the G90, it's still one of the pricier options.
With an APS-C Exmor CMOS sensor and a whopping 24.2 megapixels resolution, it's a suitable camera for serious photographers. The high-end sensor also means it performs better under low light conditions, and it can generate an appealing Bokeh effect. It also has an 11 fps continuous shooting speed.
It's a bit of a mixed bag when it comes to video, though. The A6400 can shoot 4K at up to 30 fps. It also doesn't have any built-in stabilization, so it's best used for stationary shots. On the plus side, it has the best continuous autofocus with a powerful BIONZ X image processing engine.
Although it's a relatively pricey camera, it's worth it to invest in a lens to improve the stabilization. It will also take your photography game to the next level.
A standout feature is that the A6400 has two screens – one facing back and a top slide-out, front-facing display.
Tech Specs
Sensor size: APS-C Exmor CMOS
Dimensions: 120 x 67 x 60 mm
Weight: 403 g
Connectivity: WiFi, NFC, Bluetooth, USB charging
Max video resolution: 24.2MP / 4K @ 30 fps
Viewfinder: Electronic
Monitor: Back and front-facing screens
The Pros
Solid 4K video recording
Exceptional image quality and resolution
Lightspeed autofocus
Great low-light performance
The Cons
Outdated design
Pricey
No internal stabilization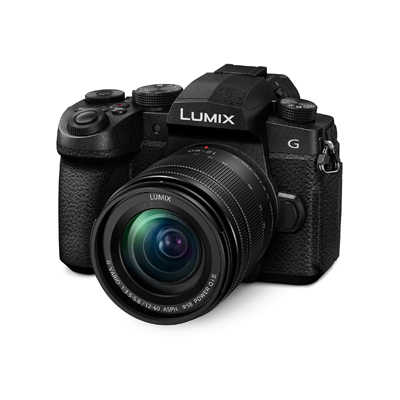 View on Amazon
Editors Rating: 4.0/5
The G90 might be the most expensive camera on this list, but don't let the high price point put you off. Panasonic has long been staking their claim as one of the best video camera producers, and that's clear in the G90.
While the micro four-thirds sensor might not be mind-blowing, it is compatible with a massive range of lenses. It also has an above-average resolution of 20.3 megapixels and can shoot in 4K 60fps with V-log. That will give you an adequate platform to color-grade your images or videos if you take your editing seriously.
Speedy autofocus, combined with a responsive touch screen makes for quick and easy focusing. The 5-axis dual image stabilization is also very effective for this type of camera. Photographers will be happy to see an OLED viewfinder with 2,360k dots.
The fully articulating touchscreen will help you record accurately whether you're the subject or behind the scenes. You can also plug in both headphones and a mic for optimal audio recording control.
This CSC camera is slightly bulkier than some of its rivals but still reasonably compact.
Tech Specs
Sensor size: Four Thirds
Dimensions: 130.4 x 93.5 x 77.4mm
Weight: 533g
Connectivity: Wi-Fi, Bluetooth
Max video resolution: 20.3MP / 4K @ 30fps
Viewfinder: OLED Live View Finder, 2,360k dots
Monitor: 3-inch fully articulating touchscreen
The Pros
Extensive controls and setup options
Fully articulated touchscreen
Great photo and video quality
The Cons
Smaller sensor with 2x crop
One of the bulkier options
Limited connectivity options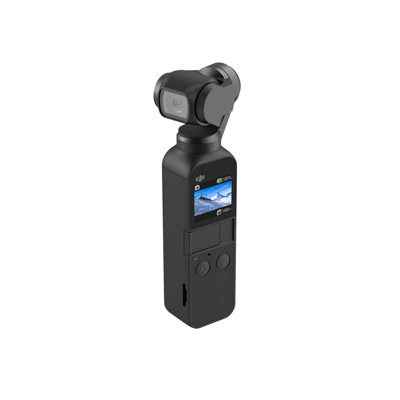 View on Amazon
Editors Rating: 4.3/5
Like the GoPro Hero 8, the DJI Osmo Pocket fulfills a niche need for vloggers on the go. However, where the GoPro has a strong focus on extreme sports, the DJI is a bit more general-purpose.
The unique handheld operation makes it incredibly deft at shooting while walking or running around. There's also a FaceTrack feature makes sure you stay in the shot while in selfie mode. You can also use the AutoTrack feature to automatically follow a subject in front-facing mode. The Osmo Pocket also features MotionLapse, 3×3 Panorama, and NighShot modes.
The fine-tuned 3-axis Gimbal results in smooth, cinematic footage no matter whether you operate it manually or using one of the built-in shooting modes.
There isn't much to choose between it and the GoPro's camera performance. It also suffers in low-light conditions, and the photo quality isn't great. Vloggers will also want to invest in the adapter to plug in a 3.5mm mic.
Accessories like a charging dock, protective cover, waterproof case, and extension rod give it immense utility on the go. You can also attach your Android or iOS phone as a larger monitor while shooting.
Tech Specs
Sensor size: 1/2.3-inch
Dimensions: 121.9 x 28.6 x 36.9mm
Weight: 116g
Connectivity: Wi-Fi, Bluetooth, Lightning, and USB-C
Max video resolution: 12MP / 4K @ 60fps
Viewfinder: N/A
Monitor: 1.08″ touchscreen
The Pros
Ergonomic handheld operation
Super effective Gimbal for smooth, cinematic footage
Handy accessories
The Cons
Fixed focal length
Subpar low-light performance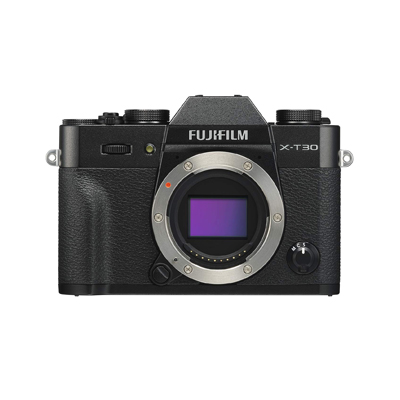 View on Amazon
Editors Rating: 4.4/5
Despite a smaller and lighter frame, the X-T30 packs a lot of power. It takes the top spot for sheer image resolution with a massive 26 megapixels. It's not to be outdone in the video stakes either with 4K at 30fps capability and DCI 4K recording available through the HDMI port. And, the APS-C sensor will give you better-than-average low light performance.
Like most Fujiflims, tinkerers will have all the controls and dials to set up their shot to perfection.
The Fujifilm's most significant issue from a vlogging perspective is that the touchscreen can't articulate all the way to the front. So, if you mostly record yourself this will be an issue. It may feel a bit too small for some people and can be awkward handling with larger lenses. The electronic viewfinder is also a bit iffy with 0.62x EVF magnification.
With no weather sealing, it does limit your outdoor use somewhat too.
However, the autofocus is sharp, and the burst shooting is crisp. Considering the overall quality you get in other areas, it's the best value-for-money option on this list.
Tech Specs
Sensor size: APS-C
Dimensions: 117 x 68 x 39mm
Weight: 380g
Connectivity: Wi-Fi, Bluetooth
Max video resolution: 26MP / 4K @ 30 fps
Viewfinder: 0.39-inch OLED
Monitor: 3.0-inch tilt-angle
The Pros
Exceptional image and video quality
Good value for money
Compact design
The Cons
The screen doesn't fully articulate
Disappointing viewfinder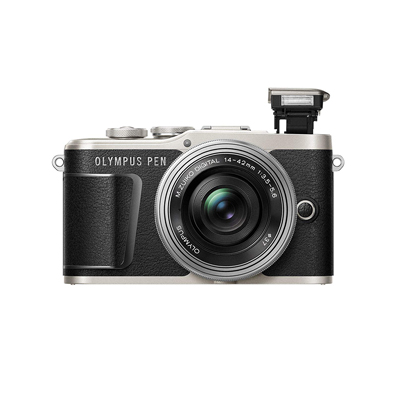 View on Amazon
Editors Rating: 4.1/5
There's no doubt that the stylish Olympus PEN E-PL9 makes a great first impression. True to form, you can choose between three styles – black, brown, or white. An upgrade from the E-PL8, it has an added grip, a built-in pop-up flash, and a hot-shoe.
This camera is aimed at photography/videography beginners. There are only a basic set of controls and functions, no viewfinder (puzzlingly the hot shoe no longer supports the viewfinder attachment), and the specs won't impress compared to others on this list. For example, the camera's resolution is only 16.1 megapixels, but at least it can take 4K video.
That's not necessarily a bad thing as it's much more affordable and easier to use for beginners.
A quirk of the design is that the touch screen flips downwards. If you want to record yourself, you won't be able to face the touchscreen towards you and use a tripod.
With no input for a mic or headphones and considering the other limitations, it's not a serious option for professional vloggers. However, it's a great little entry-level camera for hobbyists and those testing the waters.
Tech Specs
Sensor size: Four Thirds
Dimensions: 101.6 x 58.1 x 42.8mm
Weight: 302g
Connectivity: Wi-Fi, Bluetooth
Max video resolution: 16.1MP / 4K @ 30 fps
Viewfinder: N/A
Monitor: 3.0-inch downward flipping touchscreen
The Pros
Affordable
Easy to use for beginners
Compact and lightweight
Beautiful design
The Cons
No viewfinder
Average specs