Best Vlog Editing Software in 2020
3D Insider is ad supported and earns money from clicks, commissions from sales, and other ways.
Thousands of vlogs get posted to YouTube and other social media sites every day. While the lives and interests of the people they chronicle are diverse, all thriving vlogs have one thing in common – they're engaging and visually appealing due to editing. You don't need to be a video wizard to maintain a successful vlog. Even a title and few simple transitions between cuts are miles better than a continuous shot of yourself talking into the camera.
Editing requires the right software, which is the focus of this article. We've divided the best video editing software into three tiers based on user-friendliness and the extent of their capabilities. All covered programs can be used to turn a drab collection of takes into something memorable. It's up to you to decide how much time and money you want to invest in editing. Read on to make the selection easier!
Entry-level vlog editing software
These are the applications you'll want to use if you're new to video editing in general or want a fast way to prepare a vlog for publishing. They're all simple to understand and user-friendly, which speeds up the workflow and lets you produce content quicker. The drawback is that their features are limited.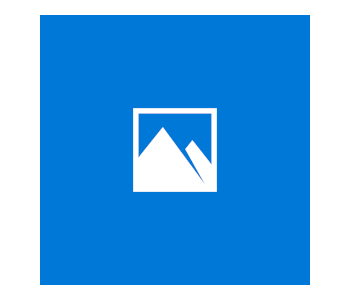 Photos is the default photo browsing and editing application that's been part of Windows 10 since the Fall Creator Update in 2017. Even though the name doesn't suggest it, Photos has a surprisingly robust video editing component.
The best thing about Photos is its ability to automate vlog creation completely. Choosing Video Remix from a drop-down menu and adding media is all you need to get started. Pictures and videos will both be incorporated, and the application will even add a backing track along with effects.
Video Projects offers a more hands-on approach while remaining easy to understand. Using it involves dragging clips onto a storyboard and arranging them in order. Each clip can then be trimmed with an intuitive tool. There are a handful of filters you may apply as well as lots of fonts and text effects for eye-catching intros. Another cool feature is that you can import 3D objects from Remix3D and have them stick to moving objects via motion tracking.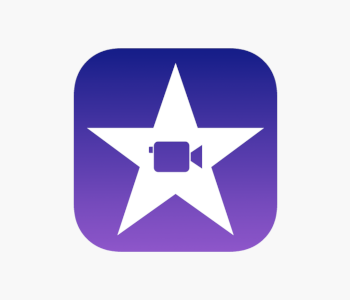 Apple has an exclusive entry-level video editor of its own in iMovie. Like Photos, iMovie comes free with your Mac, provided you purchased it within the last nine years. Unlike Microsoft's alternative, iMovie offers much more in-depth editing and customization tools without overwhelming newcomers. It boasts a minimalistic and clean interface, intuitive workflow, and seamless transition between mobile and desktop devices.
Beginners will love that iMovie's interface only displays windows that are relevant to your current editing step. For example, the screen is dominated by a plus sign urging you to import media when you first open it up. Once you select some clips and photos, the view switches to a traditional layout with the source media on the left, preview on the right, and a timeline underneath them.
You can trim, rotate, or crop clips either separately or after placing them on the timeline. Adjacent clips stick and can even establish relationships that result in moving them together during rearrangement. There are only two timeline layers to work with, though, and the frame number isn't shown.
iMovie lets you experiment on your own but also offers a guided experience in the form of Movie Trailers. Selecting a trailer as a project introduces you to a choice of diverse themes. Choose one to open up a guided storyboard with suggestions on the length and nature of clips you should use at a given time. Following along results in fun videos with optimal pacing your viewers will enjoy.
Adding effects and transitions is straightforward too. iMovie has a green screen and picture-in-picture capabilities. You can create and customize titles straight from the preview window and end scenes with one of a dozen transitions. iMovie also incorporates some advanced tools like matching colors in one scene to another or setting the white balance based on a reference point from a single frame.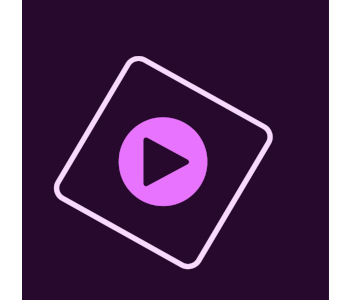 Adobe is one of the world's best creative software companies, and Premiere Elements is its lightweight answer to iMovie and other easy-to-use editing software. While it isn't free, Premiere Elements offers a lot of value for a one-time purchase of $100, $150 if you decide to throw Photoshop Elements in as well.
Premiere Elements is perfect for prolific vloggers who have a hard time keeping track of all their content. It has an AI-powered tagging feature adept at picking out people's faces and grouping together footage in which they appear.
The interface is similar to iMovie's yet has a higher degree of flexibility. There's no clutter since portions like the media library get minimized automatically while you're not working with them, leaving more room for the preview windows.
There are three editing modes to choose from – Quick, Guided, and Expert. Quick mode works similarly to Video Mix mentioned when discussing Microsoft Photos. It places clips together coherently, adds music, and makes the video ready for export in no time. As your media library grows, Premiere Elements will suggest Auto Creations, tasteful collages that take minimal editing effort to look presentable.
As its name suggests, Guided mode offers step-by-step tutorials on achieving specific effects. For example, there's a guide that makes videos look like they've been shot behind glass. Others include one that replaces stationary skies in images with moving alternatives or one that helps you create time-lapse videos. A particularly useful addition in the new 2020 update is a guide that makes footage shot with smartphones in the vertical position more bearable for horizontal viewing.
Expert mode removes the training wheels and gives you complete control. You can still use features like Smart Trimming, which cuts off boring bits of a clip that aren't action- or people-oriented. However, every other part of editing like transition setup, title creation & customization, chroma-keying, or audio adjustment is up to you.
Mid-level choices
The basic applications we discussed so far are fantastic for new and undemanding users. However, you'll eventually find that their limitations can stifle creativity. Rather than paying hundreds of dollars for professional-grade software, many vloggers can find the perfect balance by investing in a mid-range alternative. Applications in this tier are accessible for inexperienced users while also offering features that require a deeper understanding of video editing.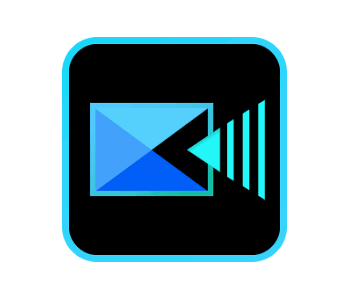 PowerDirector bridges the gap between basic and advanced vlog editors. It has tools for express movie creation but offers a host of professional-grade options as well. It's only available on PC and costs $100 for the Ultra or $130 for the Ultimate version. There's a 30-day free trial that lets you learn the ropes before purchasing, but it doesn't support 4K videos and leaves a watermark.
You'll love using PowerDirector if your vlogs are action-packed or use footage from 360-degree cameras. Its dedicated support for action cameras helps you create movies with smooth transitions that are free from camera shake. Action cam-specific effects like rewind and freeze-frame are available too and easy to apply. Clips shot in 360 degrees can either be turned into 2D or the popular little planet format. You may set up motion tracking to guide the audience towards the most interesting bits and even accompany them with special effects.
Vloggers working with more conventional formats will find that PowerDirector is as advanced or straightforward as they want it to be. It has a sophisticated search engine that's handy for quickly locating and grouping files. You don't get access to bins like with some other pro alternatives, but you can create nested projects. Keeping track of all the media associated with one is handled well.
The difference in class between PowerDirector and something like iMovie becomes apparent as you start working with clips. Audio playback is enabled during scrubbing, making it easier to find a part of the clip you recognize by sound. The timeline supports a hundred layers and keyframe editing, i.e., deciding where to trim or apply an effect based not just on time stamps but exact frames too. Clips snap together but can overlap as well, in which case you're given a choice of crossfading between them or overwriting the overlapping part.
CyberLink PowerDirector offers a plethora of vlogging tools. Its newest version enables support for square videos, great for making engaging Instagram stories. There's also a versatile titles section with tons of fonts to choose from. You can even animate the titles in several styles without having to pay extra for an advanced plugin.
We've saved the best for last, though. PowerDirector excels at rendering times! No matter the project, expect videos to take noticeably less time to render and be ready for export when compared to the competition. Its hardware requirements aren't demanding either, so vloggers with older PCs don't need to upgrade.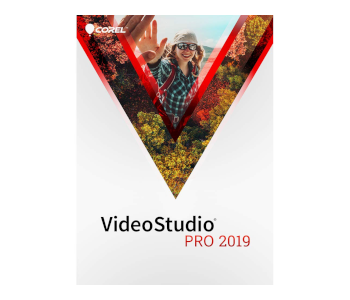 Competition in the video editing landscape is stiff, so companies like Corel need to bring unique flair to their products to make them worth your while. VideoStudio Pro accomplishes this by offering a comprehensive toolset, an advanced multicam workflow, and chroma key templates. It's easy to pick up but hard to master, and lets you create memorable videos from different sources without fuss.
VideoStudio's interface isn't as clean as that of iMovie. On the other hand, it isn't hard to navigate since the tabs and icons are self-explanatory. The biggest drawback is support for a single timeline, which is partly offset by the inclusion of 49 overlay tracks.
Gamers and vloggers with multiple cameras will get the most out of VideoStudio Pro. The application allows for seamless webcam streaming along with desktop recording. It does an excellent job of synchronizing footage from multiple camera angles. Switching between them in real-time is a breeze, as is incorporating motion-tracking effects or ensuring the uniformity of colors between different sources.
You'll also love VideoStudio Pro if you spend a lot of time in front of a green screen. Chroma key templates are a unique feature in that respect. You can select between presets or create one from scratch. More importantly, a saved template is easily applied to subsequent videos and helps to maintain your visual identity.
Don't feel like spending time editing? VideoStudio offers two ways of fast video creation. Instant Project streamlines editing by presenting you with a selection of templates and themes that are applied to clips automatically as you arrange them on the timeline. FastFlic is even simpler; select movies & photos, add a fun template with captions, and you're ready to upload to social media almost instantly.
Advanced vlog editing software
Programs in the advanced category allow for limitless creative freedom. They have a steeper learning curve and assume you already have some video editing knowledge, but their power and versatility are unmatched. As a vlogger, you might not need many of their most advanced features. However, learning more than editing basics and utilizing these applications' strengths will help your videos stand out and make them look more professional.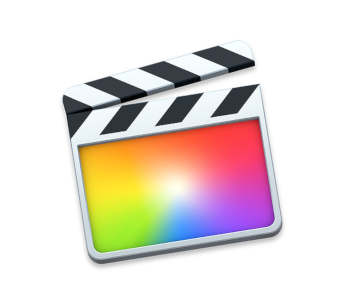 Apple users wh've outgrown iMovie often pay a one-time fee of $300 to get Final Cut Pro X, a more advanced editing application by the same company. The transition from iMovie is painless since the interface is almost identical, albeit with more sophisticated options hidden away until you need them. The magnetic timeline is here as well and more responsive than ever.
Final Cut Pro X brings order into disorganized vlogger's workflows by introducing libraries. These work differently than in other applications as a Final Cut library is a repository of all the media used in a project. They're saved to the same place on your hard drive and accessed simultaneously. Keeping track of clips, audio files, or effects is efficient to as you can assign them specific roles. All the items in a role are color-coded for better distinction, and changing to one's settings are applied for all others of the same file type.
Another incentive to use Final Cut Pro X is its superior attention to detail when it comes to audio. Not only do you get to choose from pre-defined effects and label tracks, but you can manipulate sound in numerous ways. These range from standard stuff like an equalizer and peaking to AI-powered background noise removal or the addition of Hollywood-grade audio-altering effects.
Despite its advanced options, Final Cut Pro X does everything to simplify your workflow. This starts with file importing, where you can trim boring parts or apply a uniform color profile even before placing a clip on the timeline. The application is fully integrated into Apple's hardware ecosystem takes full advantage of the Touch Bar. Most important for vloggers, you get to export videos to choice social media platforms as they're being rendered.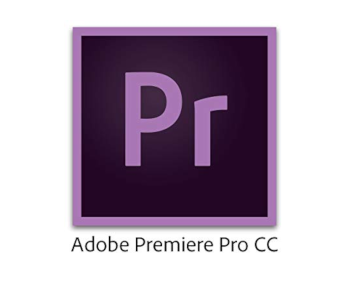 The Pro version of Premiere is one of the world's leading video editing applications. If you can imagine something that will enhance your videos, Premiere Pro has the toolset that will make it a reality. It's the only program on the list we wouldn't recommend to absolute beginners, and the monthly subscription adds up over time. Still, nothing except Final Cut Pro X comes close in terms of versatility and creative freedom.
Other applications provide themselves in providing a simple, intuitive interface. Premiere Pro starts out similarly but lets you customize the interface to an absurd degree. You can add and resize windows, tailor the interface for multiple monitors, and much more. Keeping track of many files is also a delight, thanks to the bin system. Files you associate with a project are placed in color-coded bins. These nest in one another, and you may create and customize as many as you need.
Premiere Pro CC excels at color correction. It comes with Lumetri Color, a suite of correction & grading tools used to make precise changes to saturation, color balance, and color levels for shadows, mids, and highlights. You also get more than thirty lookup tables that enhance your vlog with an array of visual styles.
Adobe places much importance on time-saving and collaboration. JKL editing is an example of the former since it dramatically speeds up trimming in real-time through keyboard shortcuts. If your vlog has grown to the point that you need an editing team or work together with guest editors, Premiere Pro CC makes collaboration easy by making project files available to everyone involved wherever they are.