VR Headset Black Friday 2019 Deals (Oculus, Samsung, PSVR)
3D Insider is ad supported and earns money from clicks and other ways.
There are certainly hundreds of you out there who would like to know how it feels to play games using a VR headset but can't decide on buying one because of how expensive these headsets tend to be. Great news for you folks, because this coming Black Friday is bringing great deals on VR headsets and games!
Several retailers are offering huge discounts on some of the most popular VR headset models and software from Oculus, Samsung, and Sony, among others. Check out our roundup of the deals that have either already been announced or are live right now. Keep on watching this space as we update our list!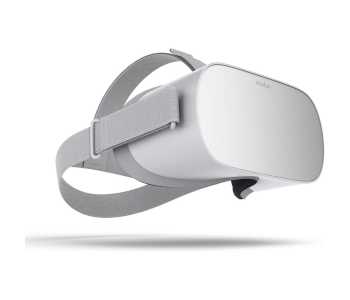 Oculus Go Standalone VR Headset – 32 GB
Original Price: $199
Black Friday Price: $149
The Oculus Go was one of the breakout VR headsets created by the Oculus brand. Not only was it one of the cheapest headsets at the time it was launched, but it was also one of the few standalone VR headsets. This means that you do not need any gaming console, PC, or even a smartphone to use the Oculus Go – it comes with a built-in screen and its own graphics processor.
The fact that the Oculus Go has been out in the market for more than a year even works to its advantage because its content library has, by now, grown a lot in terms of both quality and volume. Not only do you get access to popular titles such as 'Keep Talking and Nobody Explodes' and apps like Netflix and YouTube, but there are also hundreds of independently developed VR games and experiences in the Oculus Go library.
The Oculus Go kit comes with the handheld Oculus Go controller.
The $149 deal for the Oculus Go (normally $199) is available from Amazon, Best Buy, and Walmart.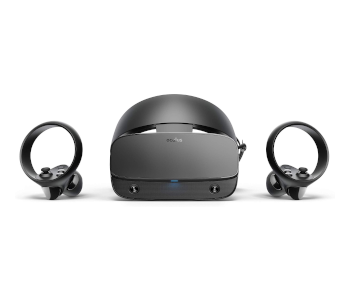 Oculus Rift S
Original Price: $399
Black Friday Price: $349
The Oculus Rift S, the latest addition to the fabled Oculus Rift line, was just released a few months ago, so it's very surprising that it's already up for huge discounts for this year's Black Friday. No complaints, though, as we still consider this as one of the best VR headsets existing today.
The Oculus Rift S is a bit more old-fashioned compared to the Quest. It does not have a graphics processor, so it needs to be tethered to a gaming PC. The slight inconvenience of having a cable running down the headset is certainly a small price to pay, considering that this setup allows you to enjoy a more powerful gaming experience.
The Oculus Rift S comes with a pair of Oculus Touch handheld controllers, which is a massive upgrade from the previous-generation Oculus Go.
Bound to be one of the most popular items this coming Black Friday, the $349 deal on the Oculus Rift S will be available at Amazon, Best Buy, and Lenovo.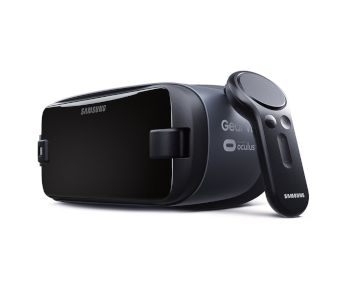 Samsung Gear VR (SM-325) with Controller
Original Price: $129.99
Black Friday Price: $87.32
In the early days of VR, one of the easiest and most accessible way to experience VR entertainment was to use your smartphone with a headset with VR lenses. Although these headsets have waned in popularity because of the launch of standalone VR headset, they still remain the most affordable option for those who don't quite have the cash to spend on an expensive model.
When it comes to smartphone-based VR headsets, the Samsung Gear VR is considered one of the best. The model being sold at a discount this Black Friday is the latest one – the SM-325, which comes with a handheld controller.
The best part about the deal is that it gives you a chance to own one of the most popular VR headsets of this generation for less than $100. This deal is available at Amazon.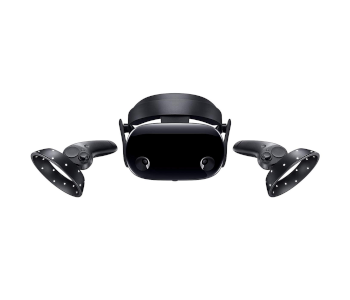 Samsung Odyssey + HMD with 2 controllers
Original Price: $499.99
Black Friday Price: $349.99
The Samsung Odyssey is the premium VR headset from the Samsung brand featuring a 3K AMOLED screen, integrated AKG headphones, and a pair of handheld controllers. The headset comes with two months of free subscription to the Infinity online store, where you have unlimited access to thousands of VR games, apps, and experiences.
The Samsung HMD Odyssey+ is considered almost at par with the best Oculus Rift headsets, so the $349 price tag for which it's being offered this Black Friday is certainly a great deal. If you're after a VR headset that is compatible with Windows MR, then the Samsung Odyssey+ is the way to go.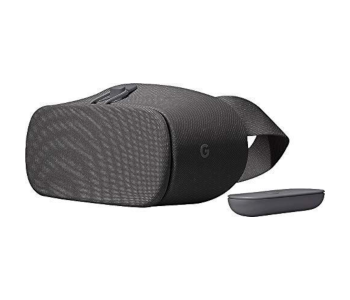 Google Daydream View
Original Price: $99.00
Black Friday Price: $55.80
Another smartphone-based VR headset, the Google Daydream View is one sweet-looking device. Instead of the usual plastic shell exterior, the Daydream View sports a fabric lining that is both comfortable and breathable. The Daydream View is considered the upgrade the massively popular Google Cardboard, which is how many people were first introduced to VR.
The Daydream View is already pretty cheap on normal days at $99, but the price has further dropped down to $55.80 for this year's Black Friday. That is an amazing deal for such a high-quality headset that offers premium content.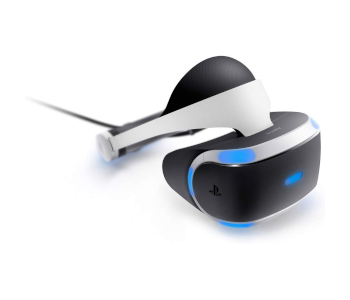 PlayStation VR
It certainly speaks of the success of the PlayStation 4 gaming console when it's still considered as one of the best-selling consoles almost six years after it was launched. Making the PlayStation 4 gaming experience even better is the PlayStation VR, the console's very own VR platform. If you already have a PlayStation 4, then getting a PSVR set is the best way to take your gaming to the next level.
The great news is that there are a bunch of PSVR bundles that are up for huge discounts this coming Black Friday. Whether you're looking for a PSVR set to get you started or if you want to add more games to your collection, this Black Friday might prove to be the best excuse to go on a gaming shopping binge.
The official PlayStation store will be offering a PSVR Multi-Game bundle, a set that normally goes for $299.99, for only $199.99 this Black Friday. The set comes with a PSVR headset, a PS Camera, and five great titles: Astro Bot Rescue Mission, Resident Evil 7: Biohazard, Skyrim VR, PlayStation VR Worlds, and Everybody's Golf VR.
If you don't mind not having a PS camera (or if you already have one), then the bundle being sold by Target may more up your speed. The $199.99 bundle (normally at $299.99) comes with the PSVR headset and the same five titles as the bundle we've mentioned above.
Kohl's is offering a slightly different bundle for $199.99: a bundle that comes with the PSVR headset and Astro Bot Rescue Mission and Moss games. The bundle normally sells for $29.9. Kohl's will even throw in $60 of Kohl's cash when you buy the bundle on Black Friday.
Another dimension of PSVR gaming opens up if you have the PS Move controllers, a pair of handheld sticks that allow you better interaction with the VR environment. Luckily, both the official PlayStation store and Best Buy offer a bundle that comes with the PSVR headset, a PS Camera, a set of PS Move controllers, and two titles that make excellent use of the controllers: Blood and Truth, and Everybody's Golf VR. The bundle normally costs $349.99 but is available for only $249.99 this Black Friday from the PlayStation Store and Best Buy.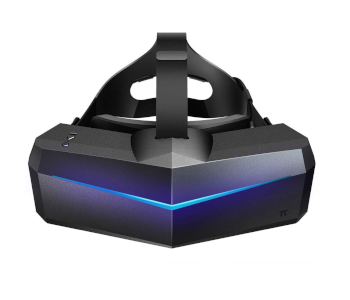 PIMAX 5K OLED VR Headset
Original Price: $1189.00
Black Friday Price: $999.00
Veterans of VR who are no longer satisfied with the quality of casual VR headsets and are looking for something premium will be glad to know that the PIMAX 5K headset is going on sale this coming Black Friday. Known as one of the most premium headsets in the market today, the superior resolution of the PIMAX pretty much means that it eliminates any screen door effect. The extra-wide 200-degree field-of-view also provides a good amount of peripheral vision, allowing you to catch moving objects from the corner of your eye.
The PIMAX is a lot more expensive than the other VR headsets on this list. While it normally sells for $1189, you can buy it from Amazon right now for $999. With an almost $200 discount, this Black Friday is a great chance for you to own a premium VR headset for much less than usual.
Final thoughts
If you've never tried using a VR headset before, then let us tell you right now that the experience is absolutely amazing. The immersion is top-notch, and there is now an endless supply of VR content available from different online libraries. The makers of VR headsets continue to push the boundaries of the technology, enhancing the experience with features such as better interaction, room-scale gameplay, and full-body tracking, among others.
No matter what budget you're comfortable spending on VR headsets, this year's Black Friday sales should have something for you. Don't let these discounts pass you by! We'll be on the lookout for more great deals in VR headsets for Black Friday and Cyber Monday, so make sure to stay tuned.