8 Best VR Racing Games on All Platforms
3D Insider is ad supported and earns money from clicks, commissions from sales, and other ways.
Racing games are a staple of the video game industry. They have been around since video games were a thing and are an essential part of gaming in all platforms – whether in PC, consoles, or mobile devices. Through the repetition of courses and optimization of vehicles, racing presents a simple gameplay loop that is accessible to almost everyone.
VR gaming offers a whole new way of enjoying racing games. The added immersion of playing the game through a VR makes the experience so much more exhilarating. If you'd like to try this out yourself, then check out our list of the best racing titles in different VR gaming platforms.
Compatibility: Valve Index, HTC Vive, Oculus Rift, PlayStation VR
Project CARS is a relatively new franchise compared to more established ones like Gran Turismo, making it even more amazing to see how developer Slightly Mad Studios have elevated their brand to stand head-to-head with the giants. We're putting the 2nd iteration of Project CARS at the top of the list simply because this was the first major racing game to truly embrace the shift to VR.
Even when played on a console, Project CARS 2 is already considered one of the best racing titles. Project CARS 2 hits the perfect balance between realism and entertainment, providing a thrilling and satisfying racing simulation without burdening the player with game mechanics that are too complicated. The result is a wild ride that is easy to pick up but still difficult to master.
Playing in VR further highlights how gorgeous the environments of Project CARS 2 are. You might end up finding yourself wanting to stop racing just so you can take in all the sights around you. The environments aren't just eye-candy, though – the physics and handling of your car react appropriately to rain or when racing in loose surfaces like dirt and mud.
A lot of effort went into porting Project CARS 2 into VR, and it truly shows in the results. Getting back to racing on a monitor would be hard once you've tried out Project CARS 2 in VR.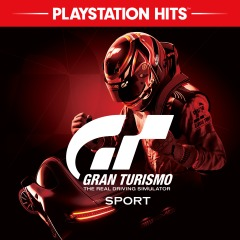 Compatibility: PlayStation VR
The PlayStation-exclusive Gran Turismo has always been a benchmark of racing games. The GT Sport title may seem a bit dated by now, but its graphics and gameplay still hold up. With amazing lighting that highlights the gorgeous card, the intricately detailed cockpit, and industry-best handling, it's safe to say that GT Sport is one of the best racing games of this console generation.
The VR port of GT Sport was released about a year after the original game, providing players with a whole new experience. While the graphics of GT Sport look great on the screen, its drawbacks become much more highlighted in VR. This is likely because of the limitations of both the screen of the VR headset and the hardware of the PlayStation 4.
There's a major caveat to playing GT Sport in VR – not all of its content has been ported to VR. Instead, GT Spot offers a VR mode that can only be used for one-on-one races in any of the game's built-in tracks. This can feel severely restrictive, especially for gamers who primarily race with other people online.
All in all, the gameplay and graphics of GT Sport in VR are quite impressive. However, the scope of the game's content which can be played in VR is sorely disappointing.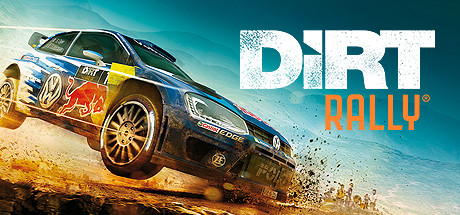 Compatibility: Oculus Rift, PlayStation VR
DiRT Rally is a racing game for those that prefer the extra rough-edged thrill of rally racing. In terms of diversity of racing environments, there is no title on this list that can rival DiRT Rally. This game isn't all about the surroundings, though. In terms of handling and physics, DiRT Rally is still considered the consummate racing game a few years after it was launched.
The VR version of DiRT Rally is similarly excellent. This is a much more immersive way of hurtling through the biggest challenges of DiRT Rally. In this game, you're competing not just with other drivers but also with an unpredictable and downright dangerous racetrack. The larger field of view and depth perception in VR should help in this regard.
If there's any flaw in the VR port of DiRT Rally, it's definitely the slight drop in graphical fidelity. This is quite a common case in any VR game and doesn't take away from the brilliance of DiRT Rally VR.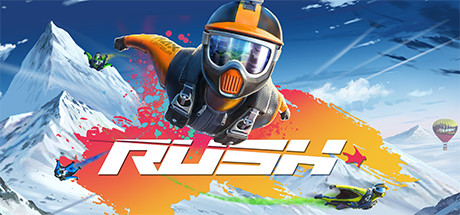 Compatibility: Valve Index, HTC Vive, Oculus Rift, PlayStation VR
RUSH is an entry on this list that comes out of the left-field, primarily because it's not a racing game that features cars. Instead, RUSH will have you soaring the skies in a wingsuit. It's something that a lot of people are familiar with, much less experienced in real life. That's the best thing about playing RUSH in VR – it's an entirely new experience from start to finish.
RUSH can be played on a normal screen and features multiplayer support. As fun as it can be to simply fly around and fall in style, RUSH is still a racing game. This means that you'll need to navigate through obstacles and pass through several checkpoints if you want to beat all other players.
The VR mode of RUSH isn't great not just because of the extra immersion of playing it on a VR headset, but also because the game uses the handheld controllers in a very innovative manner. Simulating actual flight in a wingsuit, controlling your movement in RUSH will involve holding the controllers to your side and moving them up and down like a bird. The graphics of RUSH may not blow you away but the inventive way of flying like a bird is reason enough to get this title.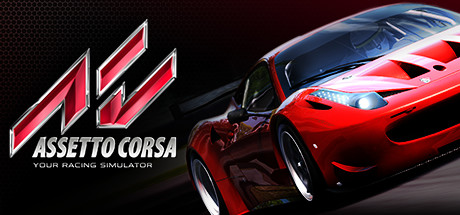 Compatibility: Valve Index, HTC Vive, Oculus Rift, PlayStation VR
We're back to more familiar ground with Assetto Corsa, an often-underrated gem of a racing title from several years ago. Despite being quite old, Assetto Corsa maintains a community of active players and modders who have managed to enhance the game in so many ways. With years of content, there is a virtually endless array of cars and racetracks for you to choose from.
As with other titles that were not primarily designed for VR, the VR port of Assetto Corsa is severely limited. Just like GT Sport, not all of the standard in-game content of Assetto Corsa is playable in VR. You will also have to deal with the quirks of the outdated engine, such as the lack of a VR-ready menu system and rear-view mirrors that are wildly inaccurate.
Assetto Corsa is best played with a racing wheel controller. Playing with a keyboard and mouse or even a handheld controller diminishes the handling quality of this game. While this adds a touch of realism to the game, it also throws a hurdle to other players who just want to try it out.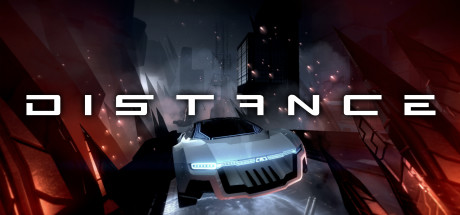 Compatibility: Valve Index, HTC Vive, Oculus Rift
Distance trades hyper-realistic racing elements for ones that are uniquely stylish. This is the kind of racing game that you can win by ignoring the limitations of real-world physics – the cars in this game fly, spin spontaneously, and can seemingly shift from one gravity plane to another.
The atmosphere of Distance is also unique. We can best describe it as a combination of Tron visuals with a distinctly vaporwave aesthetic. The result is a mish-mash of neon lights and lasers in a world that's absurd but beautiful.
It's easy to see how the psychedelic visuals translate well to VR. The focus on style instead of realism works to the advantage of this game, considering the limitations of the resolution of a VR headset. Instead of a pure racing game, you can think of Distance as the love-child of an arcade game and an 80's video with elements that you can control. This is an excellent choice for those who want the thrill of racing but can't be bothered with complex racing mechanics.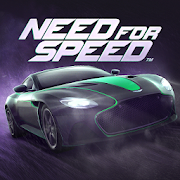 Compatibility: Android and iOS
This is an entry for those without a high-end gaming PC or the latest gaming console. The Need for Speed franchise needs no introduction but the No Limits iteration of this popular racing brand is one that was designed especially for mobile devices. The VR version is exclusive to Google Daydream.
As for any free-to-play mobile game, you will have to manage your expectations with this one. Although mobile game graphics have gotten a lot better in the last couple of years, they are still way below what you would expect from a PC game.
The strangest part of this whole experience is that you'll be driving a car using the Daydream controller. Suffice it to say that the controls are as far away from reality as possible. Simply rotating the controller and swiping up and down also doesn't have the satisfaction of tactile feedback that keyboards and game controllers provide.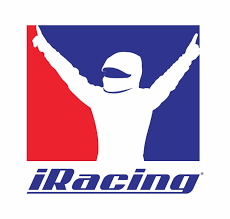 Compatibility: Valve Index, HTC Vive, Oculus Rift
iRacing is unique in that's in an MMO with racing game mechanics. With no true single-player mode to speak of, iRacing will instantly throw you into races where you get to compete with other human players. This makes each race in iRacing harder and more exciting than any other race where you're pitted against the AI.
That doesn't mean that iRacing is a one-dimensional game. There are enough cars, racing tracks, and racing modes to keep you coming back for more for a very long time. Working your way up a ladder one rank at a time is an experience that never gets old.
Due to its completely online nature, the pricing of iRacing is subscription-based. We're that this will be enough to turn off some people who prefer a one-time payment. There are several subscription options from one month to two years, so you can choose to just try it out for a low price if you're still unsure about the whole concept.
iRacing may not be your conventional PC-based racing game, but it's still one of the best. In terms of graphics and handling, iRacing can go toe-to-toe with giants such as Gran Turismo and Assetto Corsa.
A word of warning about VR gaming
Motion sickness is quite common when playing in VR, especially for those who are not experienced with it. This is particularly emphasized in fast-paced games like any of these racing titles. Most people can get over this sensation after a few sessions, but even seasoned VR gamers will typically have to step back from the headset after a few hours.
If you start to get nauseous, the best course of action would be to remove the VR headset and take a break. "Powering through" the feeling is not viable within a session and is best built up over time.
Final thoughts
Racing games have evolved by leaps and bounds through the years and now feature environments and car models that can be hard to distinguish from reality. The dynamics of car handling have also vastly improved, providing a satisfying experience and learning process to fans of the genre.
The shift to VR may prove to be the next evolutionary step for racing games. Perhaps when VR headsets are more common, more racing game developers would have the incentive to design their games to be played in VR.