The 8 Best VR Sports Games in Any Platform
3D Insider is ad supported and earns money from clicks, commissions from sales, and other ways.
While VR has always been on the precipice of greatness as a gaming platform, the added costs of VR equipment and a limited selection of games has always held it back. However, the unusual times that we live in right now just might provide the push for VR to reach mainstream adoption. VR can be particularly attractive to people who enjoy sports but don't quite have the chance to play outside.
That is certainly an attractive hook, but the question remains – are there enough sports games to justify investing in VR gaming gear? Here are some of the best VR sports games that we've spent hundreds of hours on. You be the judge!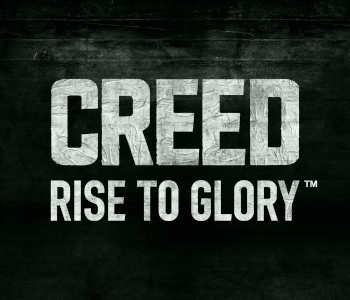 Platform: Oculus Rift, HTC Vive, PlayStation VR
In terms of polish, gameplay, and overall experience, we would have to give the top spot of this list to Creed: Rise to Glory. Launched in 2018, Creed tells the story of Adonis Creed as he seeks to build his own legacy in the world of boxing. If you're a boxing fan or a fan of the Rocky franchise, then we're certain that you'll have hours of fun with this title.
First-person boxing games have been around for a long time and was one of the first genres to be explored ever since motion controllers became a thing. Creed doesn't strive to do anything new but merely refines the whole experience. The controls feel smooth, the opponents have character, and the arenas look great.
Creed features a robust Career mode that follows the story of the protagonist. If you just want to swing a few punches, then a few minutes in the Practice Gym can get you some exercise without competing with anyone. If you're really feeling competitive, then you can also jump into Multiplayer mode and battle it out with your friends or with total strangers.
Creed is a well-done title that should appeal to boxing fans. It also great for doing exercise – a half-hour of boxing in VR and you'll probably be sweating into your headset. While it's still not perfect, it's certainly the best VR boxing title that we can recommend right now.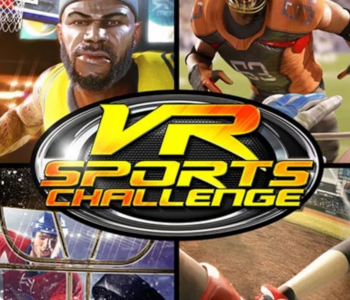 Platform: Oculus Rift
Variety is the spice of life and is also very important if you're stuck indoors and want to stave off boredom. While VR sports titles that are limited to a single sport are pretty standard, some gamers would want more bang for their buck. This is precisely what VR Sports Challenge delivers, a VR title that features four different sports – football, hockey, basketball, and baseball.
The strength of this title lies in the diversity of experiences that it offers. In addition to the four sports, you can also fire up a few mini-games like a hockey-themed brawling game. With so many activities to choose from, you'll likely end spending hours playing VR Sports Challenge all while working a sweat.
When it comes to gameplay mechanics, don't expect too much in VR Sports Challenge. VR technology still can't handle the pace at which real basketball or hockey is played, so the action is deliberately slowed down. The moves are also limited. In basketball, all you can do is dribble, pass, or shoot – all while other players seem to move in slow-motion around you.
All in all, VR Sports Challenge is a good choice if you're looking for a casual VR sports title. The mechanics can get repetitive after a while, so it's best t put this game on just once every now and then in between your other games. More competitive players might also prefer something a little more fast-paced.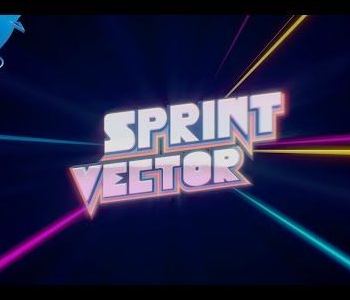 Platform: HTC Vive, Oculus Rift, PlayStation VR
If it's speed you're looking for, then it doesn't get faster than Sprint Vector VR. Set in a futuristic gaming show, Sprint Vector has you running through a series of crazy and physics-defying obstacle courses all with the goal of crossing the finish line first.
In a lot of ways, Sprint Vector feels like a parkour game. It's a lot more unpredictable, however, as you'll be quickly switching between running, skating, gliding, jumping, flying, and other exciting means of locomotion.
It's also pretty great how the developers use motion controllers for different types of movement. The controls take some time to get used to but aren't overly complex. You should get the hang of it in just a few minutes, although winning the races is a different matter entirely.
As you would expect from such a title, Sprint Vector features a multiplayer mode that pits you with other players all over the world. With a limitless pool of competitors and a huge array of psychedelic courses, Sprint Vector can offer a different experience every time you jump in.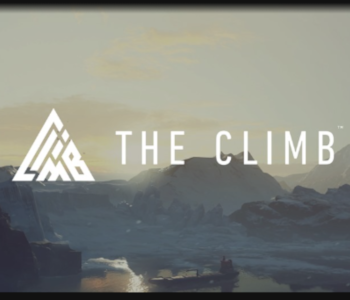 Platform: Oculus Rift
Even just the mere idea of solo climbing – or climbing a rock face with the assistance of a belayer – can be enough to get some people's palms sweating. It only makes sense that not many people are eager to get into a sport where one slip or a bad move can mean certain death or a serious injury. With The Climb VR, you can get to experience this nerve-wracking sport in the safety of your home.
In The Climb VR, there are only two objectives – keep climbing and don't fall. It helps that you get to do this in environments that are scenic and rendered beautifully. The game mechanics are as simple as could be, as you just need to use the handheld controllers to look for ledges to hold onto.
The biggest limitation of The Climb is that it presents you with only four environments to choose from. It's really not bad as it sounds, as each environment presents you with different climbing routes. Each environment is like one big puzzle that has several solutions.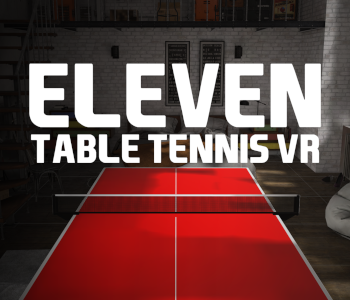 Platform: HTC Vive, Oculus Rift, Valve Index
Although table tennis is already an indoor sport, not everyone has the luxury of enough indoor space, nor can they go to the local club nowadays. If you miss going a few rounds of table tennis with your friends, then virtual table tennis with Eleven VR could be a nice alternative.
The graphics of the game aren't all that astounding, although it is nice playing a round of table tennis with a desert or snow-blanketed backdrop. The strength of the game is in the physics – it really feels like playing actual table tennis. The physics engine of Eleven VR is so good that you can even pull off complex moves like putting a spin on the ball.
As any table tennis fan can tell you, this is more than enough to make this game addictive for several hours at a time. Add to that a smooth multiplayer mode and you have the recipe for a VR game that reaches beyond the limits of social distancing.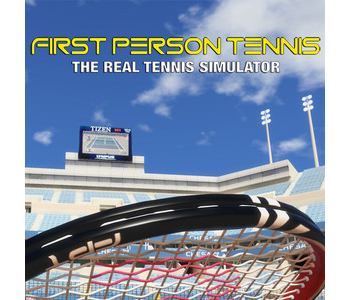 Platforms: HTC Vive, Oculus Rift, Valve Index
Tennis feels like one of the sports that most naturally suits a VR gaming platform, which makes it quite surprising that there aren't more VR tennis games out there. Out of this admittedly small selection, we're going with First Person Tennis which is playable in both VR and normal game modes.
In VR mode, you can either play in Arcade or Simulation. Arcade is recommended for those who want to play for leisure and in a less competitive setting. Either way, the game is somewhat forgiving of hand and arm placement. You also won't have to aim your swings precisely – the game adjusts to make it easier for you.
This being VR, you don't actually run around the virtual tennis court. Instead, you can either teleport to where the ball will land or slide over quickly. The second can get a little getting used to if you have motion sickness but also feels slightly more realistic.
The game's VR mode features an online multiplayer mode which is also cross-platform, just in case you have friends who also own other VR headsets.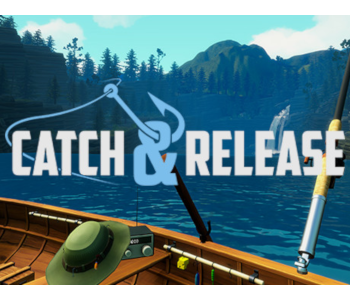 Platforms: HTC Vive, Oculus Rift, Valve Index
For a lot of people, fishing is one of the most relaxing and meditative activities they have ever done. There's nothing quite as Zen-like as sitting on a boat, whiling away the afternoon waiting for fish to nibble on your line. Just in case you can't go outside right now, you can simulate the fishing experience in the comfort and safety of your couch with Catch and Release VR.
The premise of this VR game is as simple as it comes – you sit on a boat on a lake, pick the most suitable bait, cast your line, and sit back until you feel a nibble. While you wait, you can mess around with all the interactive items on your boat. You can also listen to some tunes on your radio.
The game is far from boring, as the thrill comes in a sudden wave as soon as you get a bite. That fish will fight, and you'll have to tire it out first before you have any chance of reeling it in.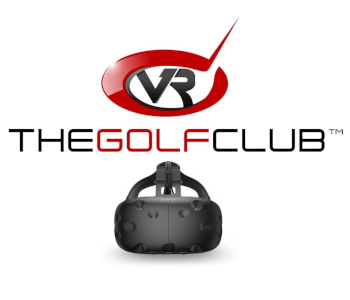 Platforms: HTC Vive, Oculus Rift, Valve Index
Golf is another outdoor sport that many people may have been deprived of playing during this season, so we just had to put The Golf Club VR in here. A VR port of a game that was released in 2014, one cannot help but feel like The Golf Club VR is now a little outdated, but there aren't a lot of other VR golf games out there.
Just as with a standard golf game, The Golf Club VR has a huge variety of courses to choose from. How you attack each challenge is up to you. You can pick the best club from your bag and check on-the-fly course information on your golf watch. You can even go ride on a virtual golf cart to the next tee position.
The thing about The Golf Club VR is that it's really outdated. Less than stellar graphics are fine, but the biggest issue is that the game struggles with physics and hitbox detection. It probably depends on which controller you use, but the simple act of hitting the ball can be frustratingly difficult.
We still recommend this game if you're really itching for a round of golf but are stuck indoors. Otherwise, you may have to set your expectations a few notches below par.
Final thoughts
Playing any sport has been particularly challenging at this particular moment in history, given how a lot of people are stuck indoors or have to practice social distancing when outside. Fortunately, VR gaming provides a platform for playing sports in the relative safety of our own homes. Whether you play a sport to get some exercise, fire up that competitive spirit, have fun with your friends, or simply relax after a long day, there's probably a VR sports game that is perfect for you.