6 Best Weddings Cameras for 2020
3D Insider is ad supported and earns money from clicks, commissions from sales, and other ways.
Tying the knot is the most important event in a couple's life, so it better be well documented! Some of the funniest and most spontaneous pictures will come from the guests themselves. Still, the photographer and their gear need to be on point for the blissful event to be fittingly captured for a lifetime.
A good wedding camera needs to fulfill several challenging criteria. It has to handle glaring light and poorly-lit environments equally well since you're documenting an all-day event spanning multiple locations. The autofocus has to keep track of subjects without fail and not be distracted by all the guests. The newlyweds and their families will want dozens of quality pictures, so the battery needs to last. Finally, videos you take of the occasion need to be just as vivid as the photos.
Here are the six best weddings camera choices for the modern photographer. Even the least expensive among them are able to put together a fairytale wedding story, so you can't go wrong whichever you choose. However, some are oriented more towards photography, while others also make breathtaking videos. Find out everything about them in our thorough review section and say yes to a camera that will help make countless couples' dreams come true.
Budget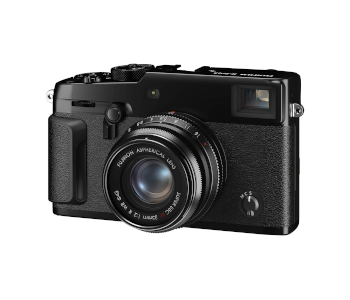 Fujifilm X-Pro3
4.3/5.0
Type: Mirrorless
Sensor: APS-C
Has a unique screen and status display.
Check Amazon
Best Value
Sony a7 III
4.7/5.0
Type: Mirrorless
Sensor: 35mm
Records high-quality downsampled videos.
Check Amazon
Top Pick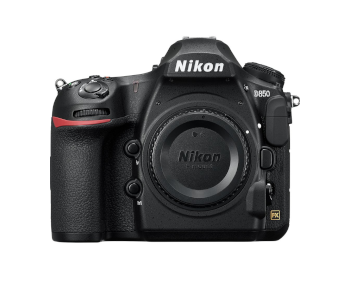 Nikon D850
4.9/5.0
Type: DSLR
Sensor: 35mm
World-class low-light performance.
Check Amazon
Weddings Camera Comparison Table
1. Best Overall – Nikon D850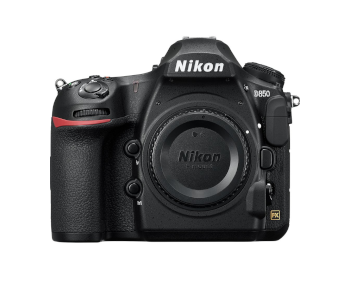 View on Amazon
Editor's Rating: 4.9/5
Nikon's D850 is the definitive wedding camera; it has amazing low-light performance, can snap pictures for days, and does so silently thanks to an electronic shutter. It's no slouch for capturing the ceremony on video either as it can shoot uncropped 4K that's always in focus. You'll pay a pretty penny for it, but the wedding photos and videos the D850 will help you preserve are absolutely stunning.
Overview of Features
The D850 is a full-frame DSLR that blends superior versions of almost every feature seen on its predecessor with the construction and ergonomics of Nikon's flagship D500-series models. Its body is made from magnesium alloy and completely impervious to moisture and dust. The grip has seen a slight redesign and is now more comfortable, while the physical controls are abundant and placed to be within easy reach.
This is the first high-end Nikon camera to feature a tiltable touchscreen. It's useful for when you're recording dancing couples from an unfavorable vantage point. It won't let you down during the happy couple's nature shoot due to great glare resistance. Then there's the viewfinder, which is now more detailed since it has a magnification of 0.75x.
It's no exaggeration to say that the D850's photography capabilities are phenomenal. It has a 45.7-mo backlit sensor and is driven by the EXPEED 5 processor. Its autofocus in live view benefits from 150 focus points, 50 of which you can control manually. The processor is capable of ramping the ISO up to 25.600 while producing clear photos at an impressive ISO 6,400 or below. The autofocus has no trouble keeping pace with subjects at negative four light stops, too. Simply put, you could light up the church with a single candelabra and still get wonderful results.
You'll be able to capture the exact moment she says yes thanks to a respectable burst sped of 7.1fps. You can choose between JPEG and three RAW formats for the best mix of quality and size. Shooting RAW won't hamper your speed as the D850's buffer can handle 50 before needing a break. These are great stats for weddings, but you might want to consider a battery pack that ups the burst rate to 9fps if you're also into sports or wildlife photography. Speaking of power, the D850 has a mammoth-sized battery capable of snapping 1,800 pics per charge.
The electronic shutter is another indispensable feature for wedding photography. It allows you to silently take photos while in live view mode and not spoil the mood during the vow exchange. It works with burst shooting too and can achieve speeds of 30fps if you don't mind cropped but more than usable 8MP images.
The camera doesn't lag in video performance either. Its 4K, 30fps clips are recorded from the sensor's entire area, letting you take full advantage of any lens. You can choose between several built-in log profiles and have access to focus peaking, zebra stripes, and more helpful video tools. There's a microphone port along with one for monitoring headphones for the best audio possible.
What We Didn't Like
The only thing worth complaining about when discussing the D850 is its price. It's been out for several years now and barely dropped from its original asking price. SnapBridge integration is another minor quibble. The companion app doesn't always want to stay connected, so don't rely on your smartphone as a remote viewfinder too often.
Tech Specs
Dimensions: 5.7 x 4.9 x 3.1 in.
Weight: 32.3 oz.
Type: DSLR
Sensor: 35mm
Burst rate: 7.1 shots
Battery: 1,840 shots with live view off
ISO range: 64 – 25,600
Max still resolution: 45.7 MP
Max video resolution: 4K, 30fps
The Pros
World-class low-light performance
Outstanding battery life
Silent electronic shutter
Great tiltable touchscreen
The Cons
Expensive
SnapBridge suffers from connection issues
2. Best Value – Sony a7 III
View on Amazon
Editor's Rating: 4.7/5
The a7 III is proof that being affordable doesn't mean that a camera lacks performance. It's Sony's entry-level full-frame mirrorless camera that does everything from low-light and nature photography to burst shooting and recording dynamic videos well. It has a sizeable battery and two memory card slots as well. All of this makes the a7 III a dependable shooter that will get you through a whale wedding without having to reach into your camera bag.
Overview of Features
Sony's engineers did a remarkable job designing the a7 III. It's one of the smallest full-frame mirrorless options around yet packs a surprising number of controls. Build quality and comfort aren't compromised either since button spacing is generous, and the handgrip has a pleasing texture. You can use three control dials to fine-tune everything from white balance to exposure or set up four function buttons for quicker menu access.
Autofocus is excellent, whether you're relying on the 0.78x viewfinder or the tilting touchscreen. There are more than a thousand AF points across the two that completely cover the frame. The a7 III uses a backlit sensor and the newest BIONZ X processor to hone in on any autofocus point in less than a tenth of a second in good lighting. You may also designate different focus areas and set it up so that subjects stay sharp even if they leave the AF area.
It's not quite on Pentax's level, but the a7 III excels at low-light photography. You won't start seeing noise until ISO hits five digits, so you can look forward to beautiful photos from inside the church as well as the outside of the wedding venue at night. Things look even better during the day as the a7 III can capture 13 stops of dynamic range and bring out the best during high-contrast scenes. White balance is on point nine times out of ten.
Burst speeds of 10fps make the a7 III perfect for immortalizing subtle moments you'd otherwise miss. You can also step down to 8fps and view the action through the LCD to keep everything in focus. Moreover, the camera has 5-axis image stabilization capable of compensating for five stops. That means you can leave the tripod behind and shoot the newlyweds from all manner of angles without getting in the way.
The a7 III is a top performer for wedding videography. Its 4K footage is downsampled and sharper than expected. A variety of log patterns and cinematic looks are at your disposal, allowing you to record heartwarming moments that need few corrections in post. Mic and headphone ports are available, as is HDMI out for playing back the footage on a TV.
What's Bad About It?
We've stated numerous times that Sony's menus are a slog to get through, and those on the a7 III are no different. There's a total of 35 screens, all with many options you'll need some time to understand. The buffer is 167 images for JPEGs and 33 for RAW files. It takes a while to clear, during which time you can't shoot videos.
Tech Specs
Dimensions: 5 x 3.8 x 2.9 in.
Weight: 33.3 oz.
Type: Mirrorless
Sensor: 35mm
Burst rate: 9.9 shots
Battery: 710 shots
ISO range: 100 – 51,200
Max still resolution: 24.2 MP
Max video resolution: 4K, 30fps
The Pros
Versatile full-frame camera at a fantastic price
Shoots detailed, stabilized images in all kinds of light
Records high-quality downsampled videos
Superb autofocus
The Cons
Buffer clearing makes video mode unavailable
Convoluted menu system
3. Nikon D780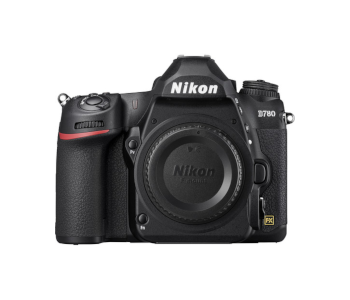 View on B&H
Editor's Rating: 4.7/5
Do you like what the D850 can do but want a camera with better live view responsiveness? There's no reason to switch camera types or manufacturers as Nikon's D780 is a DSLR whose live view autofocus rivals the speediest mirrorless models. It has dynamic range on par with the a7 III, exhibits little noise at high ISO, and records quality video that looks better than average regardless of resolution.
Overview of Features
You'll be right at home with the D780 if you've ever used a Nikon camera. It's a well-made, robust camera with plenty of room for people with large hands to grip it comfortably and securely. You could even use it with gloves on if you're shooting weddings in fall. The control layout is similar to its predecessor and the D850. One notable difference is a useful lock button that prevents you from using the screen and AF joystick.
Nikon has successfully combined the natural feel of shooting through an OVF with the speed and accuracy of mirrorless live view focusing. The latter is taken from the Z6 and offers 273 points spaced out for maximum coverage. The screen plays a vital role in selecting the AF as it's touch-sensitive and has two modes. The first will set the AF point while the second activates the shutter on release. Speaking of shutters, the D780 has an electronic one for silent operation.
The camera's white balance does a good job of reserving true white across a variety of light sources. The dynamic range is excellent as well. It favors highlights, so expect azure skies and every wrinkle on the bride's dress to be as visible as the patterns on the groomsmen's ties. The D780 also has the newest version of the Expeed processor, which translates to sports-level burst speeds of 12fps and improved noise handling in low-light conditions.
The D850 has a large battery, but the D780's is something else. It can take a whopping 2,200 shots per charge, albeit if you only stick to the viewfinder. Even heavy use of live view should leave you with enough juice to cover the ceremony until dawn. You can charge the battery in-camera through USB or attach a separate charger for faster results.
This is another camera with great-looking video shot in 4K. The footage is downsampled from a 6K area that preserves more detail and makes it look crisp. Stepping the resolution down to HD doesn't turn downsampling off, so 60fps or slow-motion videos look better than on rival cameras. Several log profiles are at your disposal, and you can output the footage to external recorders.
Are There Drawbacks?
The D780 doesn't have image stabilization, so you'll be relying on a tripod for sharp photos and videos. You have to swap to live view manually. This locks the pentaprism in place, takes time, and emits an audible sound.
Tech Specs
Dimensions: 5.6 x 4.5 x 3 in.
Weight: 29.6 oz.
Type: DSLR
Sensor: 35mm
Burst rate: 12 shots
Battery: 2,200 shots with live view off
ISO range: 100 – 51,200
Max still resolution: 24.5 MP
Max video resolution: 4K, 30fps
The Pros
Fast and accurate autofocus in live view mode
Great white balance and dynamic range
Excellent-quality downsampled video
Stellar battery life
The Cons
No image stabilization
Manual switching to live view
4. Canon EOS R
View on Amazon
Editor's Rating: 4.5/5
The EOS R is a first-generation Canon mirrorless camera with a mix of innovative and time-tested features that you'll love for wedding photos and videos alike. It has Canon's Dual Pixel autofocus system, several ways of controlling the camera, and an excellent EVF and LCD combo. If this pilot is any indication, the R series will be responsible for countless unforgettable wedding memories in the future.
Overview of Features
You'll feel familiar with the EOS R's handling and contours if you've ever used the 5D Mark IV. If not, you'll find it a tough and hefty camera that's pleasant to hold. What you won't find is an AF joystick that was previously a staple on Canon high-end cameras. That's because the EOS R uses the LCD to set focus points even when you're looking through the EVF.
The camera's physical controls seem sparse at first glance, but that's because many functions are accessible in unexpected ways. The EOS R supports Canon's RF lenses, all of which have a dedicated function ring you can customize to adjust settings like exposure or light balance.
The Multi-Function Bar to the right of the viewfinder is an even more impressive innovation is. It has two arrow buttons and three programmable controls – two arrow taps and a slider. You can assign the bar t control one of a dozen settings. For example, the arrows can correspond to two white balance values, while the slider offers an easy way of scrolling through the entire white balance range.
You'll love using the EOS R once the party kicks off and couples are strutting their stuff on the dance floor. On the one hand, there's the fully articulating touchscreen that will help handle odd angles. You can also have the couple snap selfies and record short video messages. On the other, Canon's phenomenal Dual Pixel AF takes no time to pick out a subject's face or eyes and sticks with them even during rapid movement.
The EOS R shows exemplary image quality, especially if you shoot in JPEG. The photos are vivid and easy to work with, plus they're easy on the memory card. You'll want to switch to RAW for best results or use C-RAW when you want to bring more details back in post but are close to running out of space. The 30.3-megapixel sensor produces pictures that look amazing both in online and large print formats.
Video isn't as exciting, but it doesn't look less impressive. The Digic 8 processor lets you shoot in 4K with progressively better framerates as the resolution drops. Hooking up a mic is an option, as is monitoring the audio in real-time through headphones or working with external recorders.
What We Didn't Like
Videos done in 4K look good, but they're cropped by a factor of 1.7x. That may become a problem when you're doing wide-angle shots of the wedding party since the EOS R will crop those to standard size. The camera supports the latest memory card standards but has only one slot.
Tech Specs
Dimensions: 5.3 x 3.9 x 3.3 in.
Weight: 48 oz.
Type: Mirrorless
Sensor: 35mm
Burst rate: 8 shots
Battery: 370 shots
ISO range: 100 – 40,000
Max still resolution: 30.3 MP
Max video resolution: 4K, 30fps
The Pros
Excellent autofocus
Innovative physical controls
Solid build quality
Fully-articulating screen
The Cons
Only one memory card slot
4K videos are cropped
5. Pentax K-1 Mark II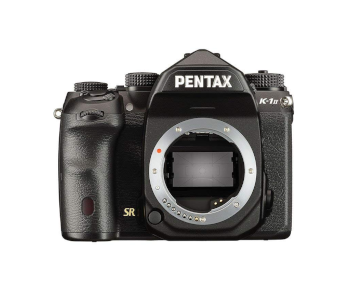 View on Amazon
Editor's Rating: 4.3/5
The Mark II is the successor to Pentax's well-received and only full-frame camera to date. It's not particularly good for videos, and you might want to use a backup with a faster burst speed when it's time to throw the bouquet. However, these shortcomings become minor once you see the amazingly detailed images the K-1 Mark II can produce under the most unforgiving lighting conditions. It's the camera to get if you value image quality above all else.
Overview of Features
Pentax's K-1 Mark II feels like it was made twenty years ago, and we mean that in a positive way. On the one hand, you've got a hefty metal body with a comfy grip and 85 seals for complete weather protection. On the other, it's a camera that embodies the hands-on approach. As such, it appeals to a subset of photographers who don't want to depend too much on menus.
You control every major aspect of the Mark II's handling via several dials and buttons. A two-dial combo on the right of the lens mount is particularly useful. One dial toggles between settings, e.g., drive mode or ISO, and the other makes changes to what you've selected.
The viewfinder has 100% coverage, while the LCD is crisp and bright. It's held up by a complicated scissor-shaped assembly that lets you move the screen up or down and even sideways to a limited degree. The screen also has a unique night-vision mode that applies a darkened red tint and significantly reduces the glare. There are several LEDs strategically placed around key areas of the camera. You can turn them off and always know where the controls are, even if you're in a dimly-lit church.
Outstanding image quality is the K-1 Mark II's main selling point. It has one of the broadest ISO ranges in the world, topping off at a ridiculous 819,200. Don't expect much other than cyan and magenta noise at this setting, but you'll be thrilled to know that ISO 12,800 and 25,600 produce clean and detailed photos, putting many similarly-priced rivals to shame. The camera also simulates anti-aliasing. This lets you have the best of both worlds. No low-pass filter means more detailed photos while turning the optional AA off eliminates moiré patterns from striped suits.
The Mark II features ordinary and Dynamic Pixel Shift technologies. These work with tripods or handheld, respectively. They bring out more detail and significantly reduce noise by taking four consecutive pictures to provide RGB information for each pixel. The results are sharper and more true to life. Then there's impressive dynamic range. The camera can preserve all the nuances of bride's maid dresses and dark patterned suits while keeping the sky blue and shadows rich in detail.
What's Bad About It?
The K11 Mark II is not a good choice for wedding videography. It's limited to 1080p at 60fps and has slow video autofocus. A burst rate of 4.4fps is slow, even for wedding photography. It's still usable, but you'll be less likely to capture the perfect spontaneous moment.
Tech Specs
Dimensions: 5.4 x 4.3 x 3.4 in.
Weight: 35.6 oz.
Type: DSLR
Sensor: 35mm
Burst rate: 4.6 shots
Battery: 670 shots with live view off
ISO range: 100 – 819,200
Max still resolution: 36.4 MP
Max video resolution: 1080p, 60fps
The Pros
Exceptional image quality
Excellent physical controls and touchscreen
Fantastic for low-light photography
Impressive dynamic range and detail preservation
The Cons
Lackluster video features
Slow burst shooting
6. Best Budget Option – Fujifilm X-Pro3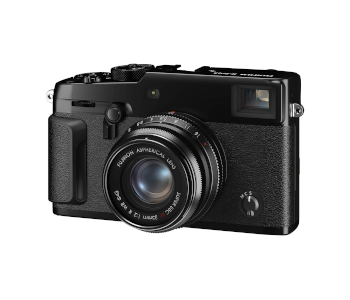 View on Amazon
Editor's Rating: 4.3/5
Fujifilm needed the X-Pro3 to be a ringer to differentiate the x-Pro series from the equally well-regarded X-T series that's slowly been closing the gap. This newest mirrorless APS-C camera definitely won't go unnoticed, and not just because of its unique touchscreen. It will catch almost as many looks as the bride, has impressive all-around performance, and can be yours for a reasonable price.
Overview of Features
The X-Pro3 is the least expensive and best-designed camera on review. Its slim body and optional silver or black finish make it look like the rangefinders of old and give the camera an air of distinction. It's not just cosmetics either as the titanium top and baseplates are coated in a scratch-resistant layer that makes the camera even more attractive.
Once you tear your gaze away from the X-Pro3's front, you'll notice its singular touchscreen, or rather its seeming absence. The screen flips down and is protected by the camera's body when not in use. There's a small status panel on its back that displays current image and film settings in eight colors. It's a clever use of space and a good reminder while you're not shooting from hip level.
The viewfinder deserves special mention since it's an optical-electronic hybrid. Its optical mode provides the best clarity and features a magnified portion of the current AF point in a bottom corner. The EVF offers all the overlays and other advantages you'd associate with it.
Fujifilm is famous for including iconic film simulation modes that subtly enhance the colors and warmth of images without making it look like you've applied an Instagram filter. They're perfect for adding a touch of glow to portray a wedding's loving atmosphere better. There's also a unique monotone mode. It lets you take artful photos in black & white, sepia, or any other combination of white and a color of your choosing.
Don't let the smaller format of the X-Pro3's sensor fool you into thinking its image quality isn't up to snuff. 26 megapixels are more than enough for attractive prints, and the camera's fine handling of dynamic range and color fidelity ensures that pictures are attractive. You can also turn HDR mode on to snap images at three different exposure levels. Their combined result requires no further processing yet looks great.
The X-Pro3 delivers quality video in 4K, whether you're going for an authentic experience or adding feeling with various video modes. The well-known Eterna mode is present too and will make the vow exchange that much more epic. Zebra stripes and focus peaking will help you maintain optimum quality. Separating photo from video settings ensures you can jump between the two modes instantly without having to readjust the finer points. There's no HDMI output, but you do get to hook up an external microphone.
Are There Drawbacks?
The X-Pro3's LCD is bound to become a point of contention. Its motion range and positioning aren't optimum for all shooting situations and steer you towards using the viewfinder instead. The autofocus is snappy and generally does a good job, but setting it to face or eye detection can cause the focus to shift abruptly as people pass by the subject.
Tech Specs
Dimensions: 5.3 x 3.9 x 3.3 in.
Weight: 48 oz.
Type: Mirrorless
Sensor: APS-C
Burst rate: 20 shots
Battery: 440 shots
ISO range: 160 – 12,800
Max still resolution: 30.3 MP
Max video resolution: 4K, 30fps
The Pros
Unique screen and status display
Tough exterior with a beautiful finish
Film simulation modes and various effects help you create artful photos
Good video quality
The Cons
Face and eye detection are unreliable
Screen has a limited motion range