What Can 3D Printing Do – Examples and Use Cases
3D Insider is ad supported and earns money from clicks, commissions from sales, and other ways.
3D printing has had a major impact on the world. It has the potential to transform multiple industries. As the technology behind 3D printers evolves, it will become increasingly affordable to simply buy your own home 3D printer. Already, there are printers available for less than $100. The cheaper models have limitations in terms of what they can print, but the trend points to the wider use of 3D printers.
Just how wide are we talking? 3D printing has already found use in the medical, manufacturing, fashion, food, aerospace, transport, and education sectors. Even museums have been buying 3D printers to recreate missing portions of their valuable relics. 3D printing can be a very powerful and transformative technology.
In this article, we will look at some of the interesting things that 3D printing can do.
Medical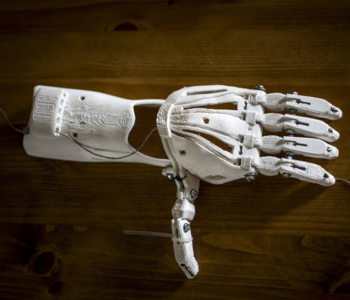 Organs – 3D printer can print organs that would otherwise require a donor. Waiting for a donor can be a frustratingly long time. The most common transplant is a kidney transplant. Luckily, 3D printers can help print a kidney which can then be planted in the patient's body. The 3D-printed kidney consists of a scaffold on top of which a layer of living cells (taken from the patient) is coated.
3D printers have also been used to create lung splints that can be used in situations of lung collapses and respiratory ailments. One such case was that of a six-week-old baby, who benefited from a lung splint printed by doctors at the University of Michigan.
Medical researchers in the Netherlands printed the entire lower section of an 80-year old woman's jaw. The woman had severe infection in her lower jaw and the entire jaw had to be removed. An implant company called Xilloc then 3D-printed the lower mandible using powdered titanium and a laser melting process. Incredibly, the 80-year old woman was speaking and swallowing within one day of the surgery.
Prosthetics – Artificial limbs or prosthetics are a big area of use for 3D printers. Whether it is creating legs that allow amputees to walk or arms which allow bomb blast victims to work again, 3D-printed prosthetics are literally a life-saver for some. 3D printers can also be used to create exoskeletons that aid dead limbs to function again. The case of Emma Lavelle, who benefited from the Wilmington Robotic Exoskeleton, is one popular example of 3D-printed prosthetics.
Besides humans, even animals benefit from 3D printer limbs. One popular example is that of a duck named buttercup, that was born with one of its feet turned backward. The duck struggled to walk and there was a genuine concern about buttercup not being able to live for very long.
The foot could not be turned straight and so it had to be amputated. Then, a company named NovaCopy 3D-printed a new foot and a silicon stock (to attach the printed foot) for buttercup. Now, the duck lives and does all of the activities that normal ducks do.
Soft actuators – 3D printers can print soft actuators that are used in instances of interaction between human organs and robots (for surgeries or medical purposes). Soft actuators are special actuators that are designed to work with soft tissues and organs.
Fabricating such actuators with conventional processes is extremely time-taking and involves multiple iterations. However, 3D printers can make the actuators faster and more inexpensively. The actuators can be made as a single piece instead of multiple components being put together using joints.
Aerospace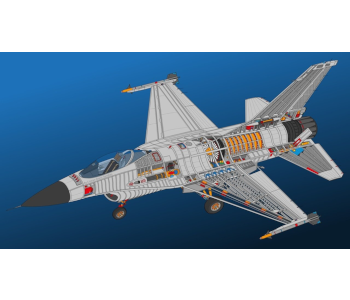 Aircraft components – Components for fighter jets have been made by British defense major BAE systems for its Tornado fighter jet. Using a 3D printer allowed the company to manufacture the part locally at a particular airbase. It also saved significant costs in maintenance and servicing activities.
NASA has built a rocket engine injector using a 3D printer. The printed injector produced a thrust which was 10 times more than that produced by any other past injectors. NASA used a nickel-chromium alloy powder to create the injector which is a vital part of the rocket's engine.
NASA also plans to send a 3D printer out in space. That way, astronauts can simply print whatever tools they need and there will not be a need to carry spare parts or tools from the earth. The designs for the parts can simply be uploaded from the earth. All the astronaut has to do is print that design.
Construction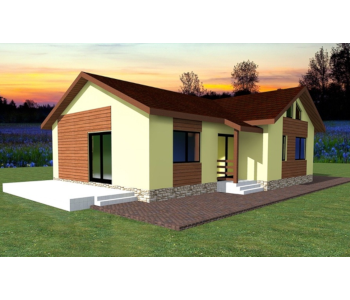 Homebuilding is a core economic activity in any country. Therefore, any improvements in the efficiency of the construction process or a reduction in the cost of building a home can have a major impact. 3D printers seem to be moving towards such a trend by helping build homes in record times.
One such example is a 400 sqft house that was built in Moscow in less than 24 hours. There are plenty of similar cases of houses and simple structures having been built using 3D printers. The world's largest 3D-printed building is located in Dubai. China has also built a 3D-printed two-story house using concrete in an incredible 45 days. Construction is one of the most exciting areas as far as 3D printing is concerned.
Food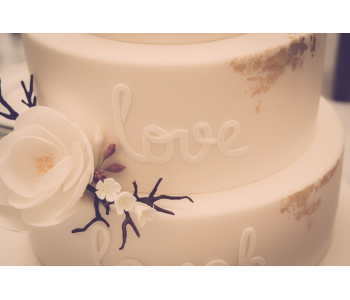 Imagine printing a chocolate cake with intricate designs that would be almost impossible to create using a handheld frosting tip or a baking vessel. Or perhaps, you can print chocolate in your own shape. We can call it a chocolate statue of you. Without a 3D printer, you would have to first create a mold in the shape of your body and then fill it with chocolate. With a 3D printer, the process is not only faster, but also inexpensive.
Engineers are now also beginning to use 3D printers to make plant-based meat that has the same texture and nutrients of regular meat but with a much lower carbon footprint. Plus, 3D printers minimize food wastage.
NASA has used 3D printers to print food meant for astronauts. If you have a birthday party of a gathering, then you can use 3D printers to create custom-designed shapes of burger patties, cookies, and ice creams using 3D printers. With food, you can get really creative when using 3D printers.
Music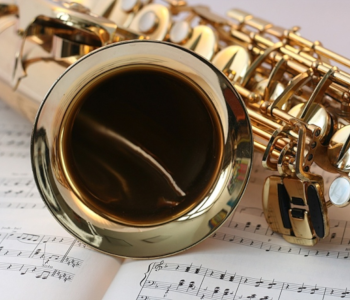 3D printers are now being used to make musical instruments. 3Dvarius is famous for making custom-built violins using 3D printers. The Lund University in Sweden was the location of a concert that had an entire set of 3D-printed musical instruments for a band. A drum set, a keyboard, and a couple of guitars were made using 3D printers at this unique concert.
There are many other musical instruments that have been 3D-printed. You can customize these instruments depending on the size of your hands or body features that are unique to you.
Fashion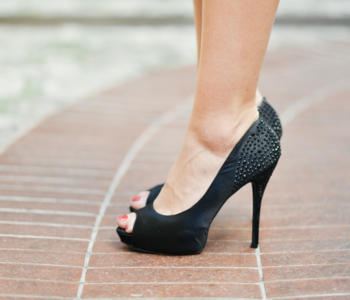 Fashion has become a hot area for 3D printer usage. New Balance is known for manufacturing custom shoes that fit an athlete's unique foot shape. Accessories and jewelry are also made using 3D printers. Nylon bikinis have been printed using 3D printers by a company called Continuum Fashion.
Watch company Panerai has made a 3D-printed watch with a titanium housing. Adidas has teamed up with a company called Carbon to make 3D-printed midsoles. 3D printers can be used to print out dresses at home. All one has to do is simply download an apparel design file and print it.
Designers can go direct to customers with this kind of a 3D-printer driven supply chain model. Issues like low wages and labor conditions in foreign countries can be eliminated if 3D printers can become ubiquitous enough for individual use.
Manufacturing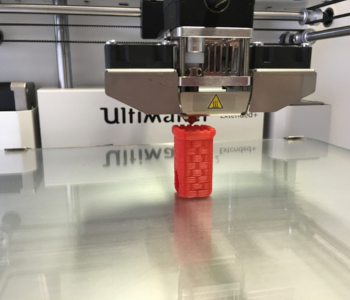 The manufacturing industry will face, perhaps, the most disruption from 3D printing. Some recent innovations include using 3D printers and sand to print special molds that result in faster manufacturing and superior product performance.
Making prototypes has become so much easier with 3D printers. All one has to do is create a design and then print a smaller-scaled version. It takes a few hours and the process is inexpensive as well. If anything needs to be changed or tweaked, then the new prototype can be printed again.
With 3D printing, the concept of minimum batch size also turns on its head. There are low fixed costs when using a 3D printer and the production can pretty much begin right away. There is no need to make expensive molds. Plus, you can make multiple designs or variations of the same product in whatever quantity that a client needs.
With 3D printing, there is also the possibility of printing a component as a single piece rather than making multiple sub-segments and then assembling everything together. A good example of this advantage is GE, which 3D-printed an aviation heat exchanger and reduced the number of sub-segments from 242 to 1.
Transport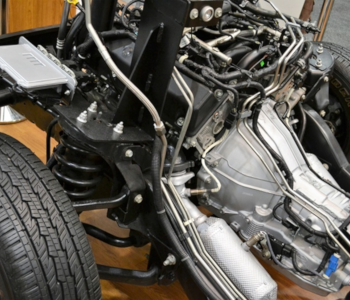 3D-printed cars are something that we hear about in the media. 3D printers have also been used by General Motors to make prototypes and certain parts of the Chevy Malibu. 3D-printed parts are not only faster to make, but they are also lighter which results in better fuel economy.
Ford Motor Company uses 3D printers to make cylinder heads, brake rotors, vents, and knobs for its cars. Swedish supercar Urbee's windows and bodywork were printed using 3D printers. Certain truck models also use 3D-printed parts. An electric car named Strati was made by Local Motors using plenty of 3D printing.
Education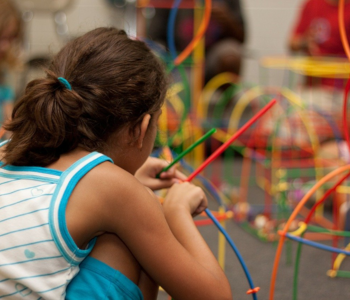 3D printers are making their way into the classroom. They are excellent tools to stimulate creativity and a curiosity about futuristic technologies. Many of the core principles of design can also be learned while making designs that will eventually be printed.
Important lessons in engineering, math, and art can be taught in a very engaging manner using 3D printers. 3D printers also help introduce children to coding. About a year ago, TinkerCAD released Codeblocks which allows children to use object-oriented programming to create their own designs in a fun and engaging manner.
Other areas
Museums around the world are buying 3D printers to print intricate designs of missing portions of artifacts. Experts are using 3D printers to recreate 1/25 scale models of the famous Bamiyan Buddha statues in Afghanistan. These ancient monuments were destroyed by the Taliban back in 2001. A police station in Roswell used a 3D scanner and a printer to recreate a crime scene in the courtroom.
Warning; 3D printers should never be left unattended. They can pose a firesafety hazard.