Who Uses 3D Printers? A List of Industrial, Commercial, and Personal Applications
3D Insider is ad supported and earns money from clicks, commissions from sales, and other ways.
Despite all the possibilities of 3D printing technology, many people are still skeptical about its long-term relevance. Is it going to be more than just a novelty item that people have in their garage workshops? Are we going to continue to see important uses for 3D printing technology in the next two or three decades?
Product design, prototyping, and manufacturing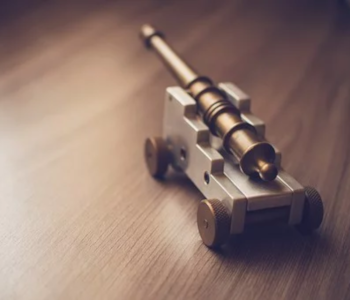 Product design and rapid prototyping are probably two of the fields that have benefitted from the flexibility of 3D printing technology. Creating a 3D model of a design and making a mockup in a matter of a few hours is a dream come true for product development teams across several industries. With 3D printing technology, it's also very easy to make revisions on designs according to feedback and implement them almost instantly.
The versatility of has helped New Balance come up with the Zante Generate, a running shoe with a specially designed midsole that was created using laser sintering technology. New Balance worked with 3D Systems to develop a new powder material that gives the midsole exceptional levels of performance and flexibility.
The great thing about 3D printers as a manufacturing tool is that they retain the same economics even in low-volume production. Siemens used this advantage when they had to manufacture one-off custom parts for the armrests of train driver seats. To deal with the need to create custom parts, Siemens invested on a Stratasys Fortus 900mc, a large-volume FDM printer. The results were so good that Siemens ended up expanding their 3D printing capabilities and offered on-demand custom 3D printed parts.
The low-volume and rapid throughput of 3D printing have proven to be very beneficial to small-scale industries. The American Pearl jewelry company, for example, has used 3D printing to offer a jewelry customization service online. Their online platform allows customers to mix and match particular metals, diamonds, and gems, the product of which is used as a reference for American Pearl to make a CAD model. From the CAD model, a "negative cast" is made using a Solidscape T-76 3D printer. Metal is poured into the mold, gems are added, and the final product is ready in just a few days.
Engineering and architecture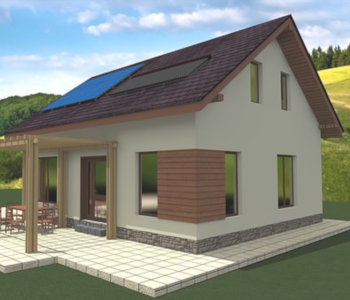 Several companies have already shown that a "3D-printed house" is now more than just a concept. In fact, this is one of the ways in which 3D printing can make the greatest positive impact to the world – by creating affordable and durable housing for people who feel like having their own house is an unattainable goal.
In 2019, a company called ICON built what they called "the first permitted 3D-printed home in the United States." The house, built in Austin Texas, took a few weeks and was the first successful demonstration of 3D printing as a housing solution. The technology has greatly evolved since then, and a similar house can now be built in just a day and for only $4000.
Another worthwhile example is the 1,100-square meter villa created by Winsun Global in China. The five-story apartment was reportedly made using a 6.6 meter-high 3D printer that extruded a combination of recycled rubber, steel, fiberglass, and cement. It took only one month to finish the villa at about half the cost if it was made using more traditional construction methods.
On a smaller scale, 3D printing has also made architectural modeling much easier and faster. Dioramas of entire cities and neighborhoods can be made in a matter of hours. Even detailed terrain can be recreated from CAD models. Normally, this is a process that could take up to a few months through the efforts of several people. With 3D printing, architectural modeling can be done faster, with better accuracy, and with less effort.
3D printing even has possibilities beyond the scope of your planet. A little more than a year ago, NASA launched the 3D-Printed Habitat Challenge – a campaign that hopes to develop a fully-automated 3D printing technology that can manufacture human-appropriate modular shelter on Mars. This is in anticipation of NASA's goal of sending the first human space exploration crew to the red planet. How will this campaign pan out? We're just as eager as everyone else to know.
Automotive and aviation industry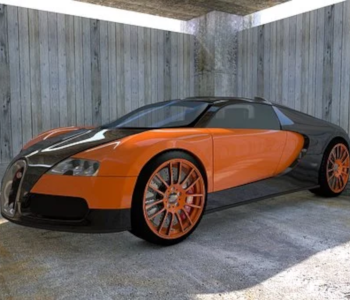 The automotive industry has been incredibly welcoming of 3D printing. Huge companies like Volvo, BMW, and Ford have used 3D printers for product development and rapid prototyping of their new and experimental car parts. With 3D printers, these premium car brands are now able to offer their customers spare parts even for cars that are no longer in production. There is now a huge selection of car parts that can be made using a 3D printer, including plastic interiors, air and cable ducts, mounting, clamps, and spring caps.
Ford recently made history when it printed its 500,000th 3D-printed part: an engine cover for the Ford Mustang. According to Ford, a process that can take up to four months and cost up to $500,000 can be reduced to four days and cost only $3,000 using a 3D printer.
Specialty car parts manufacturers, such as British Formula One racecar company Williams F1, have used 3D printers to create parts for development and testing. The flexibility of 3D printing technology has significantly shortened the process of parts development and has allowed the company to quickly test parts and react according to the results of these tests.
Perhaps one of the most remarkable demonstrations of 3D printing in the automotive industry is the STRATI – an entire two-seater electric car that was created completely using 3D printing. Created by Local Motors in Detroit, printing the STRATI only took 44 hours. Of course, the internal workings of the car, like the engine and transmission system, were still far beyond the capabilities of 3D printing.
It may sound surprising, but more and more parts of modern airplanes are being made using 3D printers. Leading the pack are the giants in aviation, such as Boeing and General Electric. Boeing has fully embraced 3D printing technology in the past years, tallying more than 20,000 parts across ten different commercial and military planes made from 3D printing. Boeing also holds the industry record for the aircraft model with the highest number of 3D-printed parts – the 787 Dreamliner with about 30 parts made by 3D printers, including air ducts and hinges.
The Aviation arm of General Electric made a bold move when it acquired 3D printing company Morris Technologies in a bid to develop a 3D printer that is fast enough to 85,000 fuel nozzles for their LEAP jet engines. With more than 300 3D printers in their facilities, GE Aviation aims to create 100,000 3D-printed parts by 2020.
Healthcare industry
Prosthetics and 3D printing seem like a match made in heaven. By their very nature, prosthetics need to be made with a high level of personalization and must be incredibly durable. With the aid of 3D printing, modern prosthetics can satisfy these basic requirements, and they can also look really cool.
The first medically certified 3D-printed bionic arm was the Hero Arm created by UK-based Open Bionics. It was lightweight, affordable, had multi-grip functionality, and looked like it came straight out of a modern science fiction movie. Nowadays, Open Bionics offers a wide range of customized and themed prosthetics and has helped thousands of children around the world regain their hand functions.
The combination of 3D modeling and 3D printing has revolutionized the way that more traditional prosthetics are made. In the field of dentistry, 3D modeling software allows for casts and impressions to be made straight from DICOM medical files, from which teeth prosthetics can be designed. In a case of a patient in Brazil who had his face ingested by cancer, 3D scanning by photogrammetry was used to create a 3D facial model of the patient, which helped create a silicone prosthesis that fit the patient perfectly.
3D printed prosthetics aren't just exceptionally personalized – they are also cheaper and lighter than more traditional prosthetics. A prosthesis that normally costs up to $60,000 can be 3D printed for just about $5000.
Outside of prosthesis, 3D modeling and 3D printing have also helped doctors diagnose and plan the treatment for highly complex cases. 3D models can be extracted from the CT and MRI scans of patients and printed to create a three-dimensional mockup. Guys and St. Thomas' NHS Foundation Trust were among the first to use this technique for pre-surgery planning using a Stratasys multi-material 3D printer.
Arts and hobbies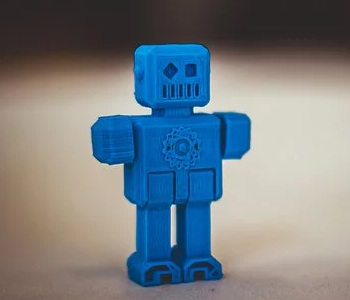 All these industry-relevant uses of 3D printing aside, it can't be argued that one of the most appealing things about 3D printing is that it's fun. With 3D printing, something that only exists in your imagination can be turned into an object in three-dimensional space. The possibilities are virtually endless with 3D printing, and it's easy to understand why visual artists can be so excited with this technology.
More and more artists have leveraged 3D printing technology to come up with truly unique pieces of art. The Coriolis Series by Bruce Beasley uses molten plastic from an industrial-sized 3D printer to create entangled and intertwined shapes that evoke visual and emotional reactions.
Another piece of art, the Chromatose, was made by New Zealand-based artist Mark Wilson is a multi-material 3D printed "synthetic organism" that moves on its own and reacts to touch. The Chromatose was printed using an Object 350 Connex3 3D printer.
In the case of these two examples, 3D printing merely served as an avenue for them to express their passion in a totally new way. In most cases, this is how people get interested in 3D printing in the first place – as an extension of their other interests and hobbies. This is the reason why there is such an abundance of pop culture-related 3D models in popular model-sharing websites like Thingiverse.
Global toy company Hasbro has seemingly realized the appeal of 3D printing when they formed a partnership with 3D Systems to develop 3D printers that can create children's toys and games. With a slew of popular franchises under their belt, Hasbro may well lead the way in revolutionizing the toy manufacturing industry with 3D printing technology.
London-based MakieLab is a company that offers fully customized 10-inch flexible fashion dolls. Customers may go to their website and choose between the different features of their dolls, after which MakieLab 3D prints all of the components. An added appeal is that the process produces much less plastic waste compared to more traditional and large-volume production methods.
Food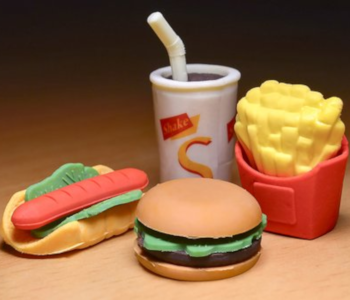 Food may be the last thing on your mind when it comes to 3D printing applications, but several budding chefs and restaurateurs have proven that it's a possibility. Of course, the 3D printers used for food have been specially manufactured and aren't the same kind of 3D printers that you would find in some hobbyist's workshop.
One of the most famous examples of 3D printers that could make food is Foodini, developed by Natural Machines. Foodini is being marketed as a kitchen appliance that lets you use 3D printing technology to come up with beautiful and personalized dishes that are healthier through a process that is more efficient and results in less kitchen waste. The raw materials that Foodini uses are made of real food contained in stainless steel capsules and fed into the 3D printer.
Hershey's, a company that needs no introduction, has recently entered a partnership with 3D Systems to develop a 3D printer that can create highly customized chocolate treats. Hershey's seems to have made a good choice because 3D Systems is no stranger to 3D printing with food – they have previously created the Sugar Lab, where they use 3D printers to create icing and other sweet confections.
3D printing has proven a good way to show off mixed disciplines, as demonstrated by pastry chef and architect Dinara Kasko from Ukraine. With her combined expertise, she has been able to use 3D modeling and 3D printing to create cakes with elegant and mind-bending shapes. To be clear, these cakes weren't made using direct 3D printing. Instead, 3D printing was done to create custom molds for the cakes.
On a more futuristic note, 3D printing is seen as playing a central role in the development of vegan meat. Barcelona-based Nova Meat has developed a technology that uses 3D printers to create slabs of meat using vegetable proteins. Since these 3D printers can distribute proteins at a higher level of accuracy, the products can mimic the texture of real beef or poultry. The goal is to provide more options for vegan instead of always having to consume vegan hamburgers. Vegan steak, anyone?
Final thoughts
With all the uses of 3D printing today across different industries, we think it's safe to say that the technology is way past being a mere novelty. It's here to stay. Many big companies have also claimed their stake in the development of the technology, which should be enough to ensure that it will only continue to get better.
When will 3D printing technology finally hit the mainstream? It's still anyone's guess at this point, but the rapid pace of adoption in the past few years have been very encouraging. Soon enough, we'll see 3D printing bring about new ways of doing things. That humble desktop 3D printer might just bring about the new industrial revolution.
Warning; 3D printers should never be left unattended. They can pose a firesafety hazard.