Reasons to get the DJI Spark
3D Insider is ad supported and earns money from clicks, commissions from sales, and other ways.
DJI's Spark series of drones are a popular consumer DJI drone series. The Spark is dubbed as a mini-drone which has all of the core DJI technologies in a small and easy-to-use drone. The DJI Spark is meant for entry-level users or someone who wants to get the first taste of drone technology.
The DJI Spark is one of the most affordable DJI drones as you can find one for less than $400. People of all ages can fly the DJI Spark because the DJI Spark does not overwhelm users in a way that a large number of features in advanced models would.
The DJI Spark has a decent camera for photography and videography, infrared sensors for obstacle avoidance, and hand gesture controls. The following are the top reasons for purchasing the DJI Spark:
The DJI Brand Name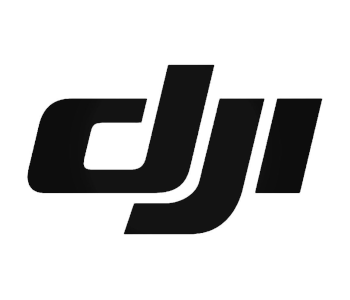 DJI is the biggest, most popular, and most trusted brand when it comes to drone manufacturers. It has an extensive line of drone products for a wide variety of applications.
Once you get used to the brand, upgrading to other DJI drones is easy. You will be familiar with the technical details of flying DJI drones.
DJI also gives excellent technical support and its software for the drone is also quite robust. The fact that DJI is a major player with a worldwide presence means that your drone product will receive support and updates for a few years without much trouble. Contrast that with an obscure overseas name which may shut down in a couple of years.
Also, since DJI has economic scale, it has the ability to constantly come up with updates and useful accessories. A strong R&D department means that the company constantly innovates to make your drone experience better.
Price
The DJI Spark can be purchased for $400 (drone only) to $450 (fly away combo). While it is true that there are cheaper drones in the market, the DJI Spark gives you top quality software, decent build-quality, technical support, and a well-known brand for a very reasonable price.
Some people might feel that given the entry-level nature of the DJI Spark, it is a bit too expensive. But, for the price that you pay, the DJI Spark gives you a good balance of features and quality. If you are looking for the best bang for your buck, then you cannot go wrong with the Spark.
Multiple options for controls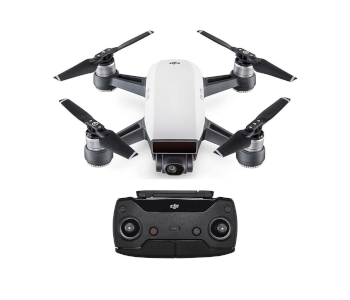 You can fly the DJI Spark using your smartphone or a remote controller. The remote control may have to be purchased separately. However, the money spent may be worth it because a remote control gives the most stable experience. The range of flying is also higher with a remote controller.
Some people may find it a bit awkward to control the drone by dragging a finger on a touch screen. If performing stunts and maneuvers is what you are interested in, then a remote is the way to go.
If you like traveling compact and do not mind using your phone as a drone controller, then use the smartphone. All you have to do is download the DJI app and connect it with your Spark drone. The range of flight is lower with a smartphone.
DJI Spark adds a third controlling bonus. Certain movements and functions of the drone can also be controlled using hand gestures. You can use your fingers to make a click sign to have the drone take a selfie. You can also make the drone follow you, move away from you, record video, and do a bunch of things by using your hand gestures.
Compact Design
The DJI Spark will literally fit in your palms. It is that small! You can hold the DJI Spark in your palm before you take-off. You can also land the drone on your palm. The DJI Spark has foldable propellers.
The Spark drone measures 143X143X55 mm. That is almost similar to the size of a large mobile phone. The take-off weight of this drone is 300 grams. That is again similar to the weight of a 24-piece Ferrero Rocher box or a small bottle of honey. Pretty light!
Traveling with the DJI Spark is the easiest among all the drones. You can probably fit the Spark in your pant pocket if you do not want to put it in your cabin baggage.
Availability of parts and accessories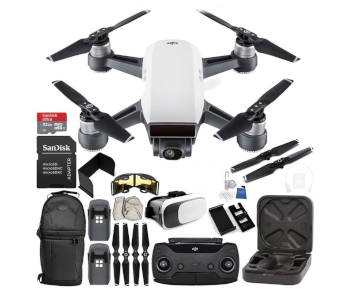 You can purchase individual accessories or go for the Fly Combo option. The combo option comes with an extra battery pack, a charging hub (for multiple batteries charging simultaneously), propeller guards, and a remote controller as well.
If you simply want propeller guards or a remote controller, then you can purchase those items individually. You can also purchase a drone bag for your Spark, camera filters, and DJI Goggles. If you don't mind purchasing third party accessories for your DJI Spark, then e-commerce websites have plenty of other accessories which can enhance your Spark flying experience.
Being a reasonably priced entry-level consumer drone, accessory makers find it worthwhile to have a range of products for this mass-market drone.
Intelligent Flight Modes
DJI Spark has plenty of fun in-flight modes. The selfie feature using your fingers is already highlighted above. Another feature worth mentioning is the Return to Home. After you are done flying (or if you are running out of battery), you can hit the Return to Home button. The DJI Spark will automatically fly back to the spot from where it took off.
The drone records the take-off point and uses its cameras to avoid obstacles as it flies back. It takes away the hassle from flying drones.
The Spark drone also has preset movements which can be activated with the tap of a button. For example, you can have the drone ascend with the camera pointing down, you can have the Spark circle around an object, and so on.
These modes create a cinematic effect on your recorded videos. You can make quality videos without being a drone flight expert.
You can also use the tap-to-fly feature to simply tap at a point on your screen. The drone, using its cameras, will automatically fly to that spot.
The gestures like waving, showing your palm, and holding one hand up to record video are all very useful when you need your hands to be free from holding your controller or smartphone. If you are climbing or cycling, your hands are tied up. When you need to take pictures of videos in such situations, then these hands-free gestures come in handy.
Conclusion
There is a lot to like about the DJI Spark. It has plenty of features that make it the perfect drone for domestic and recreational use. Given its price, the functionality of the drone and everything that it offers is value for money.
The Spark may not take professional quality high-resolution video. For such projects, it may be best to explore other DJI drones like the Mavic or the Phantom models. If having a bit of fun and sharing your best moments with family and friends is what you are interested in, then the DJI Spark is definitely up for the task.