6 Best GarageBand Alternatives for Windows
3D Insider is ad supported and earns money from clicks and other ways.
GarageBand is an accessible digital audio workstation or DAW that both amateurs and pros use to create, record, and make music presentable to the world. It's a fan favorite because picking up the basics is easy, while even seasoned pros find something new to challenge them with each update.
The only serious downside to GarageBand is its Apple exclusivity. Never fear Windows users, because there are fantastic options for you out there as well! In this article, we cover the six best GarageBand alternatives for Windows.
The selection encompasses programs suitable for all experience levels. It covers free as well as paid solutions, so you can choose which is best for you. All six DAWs are excellent, and each has something unique going for it. Being higher on the list doesn't mean that the DAW in question is superior to lower-ranked ones. Choose your favorite and start making music in style.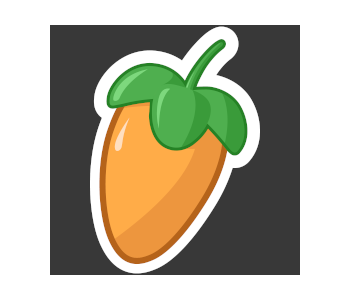 Formerly known as Fruity Loops, FL Studio is one of the best and most respected DAWS today. It's been a staple in the music production business for twenty years, hence the 20 in the anniversary edition's name. FL Studio places heavy emphasis on a visual as well as an aural experience. It might feel confusing at first, but beginners and pros alike quickly get used to its workflow. There are three payment tiers available, and once you buy, you get updates for life.
Opening FL Studio up for the first time reveals a rich, segmented interface you might find intimidating. There's the Mixer, the Channel Rack, the Playlist, and a list of tools along with a file browser. Adding or creating samples is done in the Channel Rack. You can assign instruments to each sample, open up a step sequencer with an expandable Piano Roll, and rout audio to the Mixer. The Playlist is where you arrange and play with individual recordings and samples. You can save multiple arrangements to create differently-sounding tracks that are accessible for comparison.
FL Studio is an excellent tool for EDM & Hip-Hop because of its loop sequencing roots. Much of the old workflow remains, and veterans will instantly recognize it when dealing with a multitude of pop-ups for many advanced actions. Creating music yourself is straightforward too. On the one hand, you've got a broad selection of effects as well as excellent synths. On the other, recording has been simplified. Live recordings are automatically added to the Playlist, and each new take is saved as a separate track.
The best thing about FL Studio is its versatility. Professionals will find that the experience hasn't been dumbed-down and take advantage of the different tools at their disposal. Novices will quickly adapt to FL Studio's workflow and will start creating fun tracks in little time. Anyone who uses FL Studio can take advantage of its optimized layout and visual focus, allowing them to make music more efficiently and experiment freely.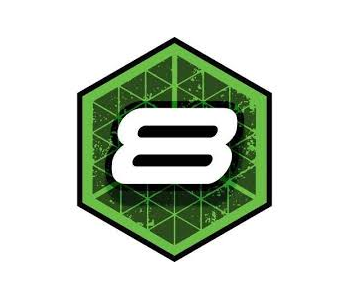 Are you looking for your first serious DAW? Mixcraft 8 is a comprehensive software package that eases the newcomer into creating music as well as associated video. It features a straightforward interface, takes little time to learn, and is expandable to a great degree. Pick Mixcraft 8, and you'll have a responsive DAW that gets better as you grow more experienced.
Mixcraft's interface isn't as visually-reliant as FL Studio's, and you'll feel at home if you've dabbled in music production software before. Tracks are inserted and edited on top while sound, mixing, and library options are on the bottom half of the screen. Each is under a separate tab, so you get to access different production aspects without having to move to another screen. That simplifies the workflow and makes for less clutter.
You can use Mixcraft as a competent, if somewhat limited, video editing program. It doesn't rival the best video editing software out there, but Mixcraft will get the job done if you're looking to supplement your track with a music video. There's a timeline for arranging and trimming clips. Importing a clip places its audio onto a separate timeline while editing said clip reflects on the sound too. There's also the option of applying different filters. You may choose among multiple video formats once you're ready for export.
There are three versions of Mixcraft to choose from, each more expensive and with considerable upgrades. The Home version is great when starting, but you'll want to consider the Recording and Pro versions as they offer many more plugins, synth options, and effects. Some of these are at odds with Mixcraft's aesthetic feel but are otherwise powerful. The Pro version comes with a key for Melodyne Essentials, a fantastic pitch correction plugin you'll love when you need to record vocals. Keep that in mind if it seems too expensive.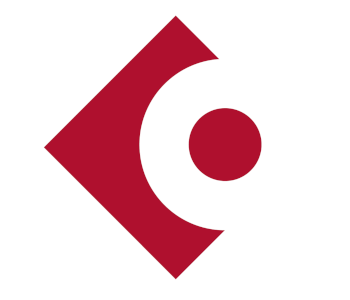 Cubase is another venerable piece of audio editing software. It started on the Atari back in the 80s and is now on its 10th version. Even though it's geared towards professionals, Cubase remains inviting to the rest of us because of smart design choices, a plethora of instruments & effects, and a great community.
MIDI creation was Cubase's first significant feature, and it still shows when examining its interface. The user experience has been brought into the 21st century, but anyone who's used previous iterations will feel right at home. Speaking of which, buying Cubase 10 entitles you to past versions too, which is excellent news for people with older hardware who can do without the newest additions.
The thing we enjoy most about Cubase is how easily you can affect a sequence. Moving around or deleting notes, editing their length, or adding effects is effortless. You can do so even while a track is playing for maximum convenience. The interface is a big help in this, offering a lane with an array of buttons for instant edits like volume control. You'll also frequently use the Piano Roll and Mixer. These can be locked to the lower part of the interface for quick access across multiple operations.
Audio Alignment is Cubase 10's most intriguing new feature. By dragging two audio snippets onto the same workspace, you're able to sync them up correctly. This comes in handy when you're working with backing vocals or want to create polyphony out of a single vocalist's various takes. The Mixer has received an overhaul as well with the addition of Snapshots. These save the Mixer channel configuration for each channel and let you load them as needed.
There's a small inconvenience about Cubase thst might irritate you. The program comes with a USB dongle that serves as a useful anti-piracy tool. On the other hand, it's small and easy to misplace or break. Cubase isn't cheap either with the Pro version costing hundreds of dollars. Return customers and students get considerable discounts, though.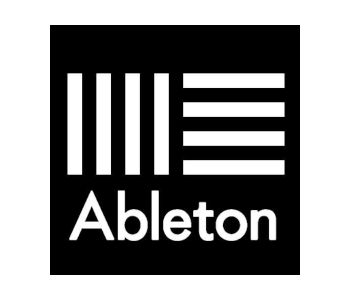 Ableton is a comprehensive package aimed at professional composers as well as musicians who frequently record live sessions. It features a unique Session view with an interface optimized for on-the-fly changes. Ableton is complex and geared towards nuanced sound manipulation. It's also constantly evolving, meaning each new version brings advancements that place Ableton among the most versatile DAWs on the market.
There are two primary workspaces in Ableton – Arrangement and Session. Arrangement looks like most DAW interfaces with dedicated space for a track's waveform output and a host of sound-manipulating tools. Unlike competing programs, Ableton features a dynamic area under the track that shifts based on what's currently selected. For example, selecting a synth clip opens up a box for editing the file's overall sound. Doing the same to a sample brings up a more detailed representation of its sound wave along with editing options.
Session view is entirely different. Instead of working with horizontal timelines, it separates samples into boxes in a grid. You populate these as you're recording, which creates a tidy and easily-accessible list of composition elements. Even better, everything can be edited in real-time. Ableton's other distinctive feature is the ability to turn any sound into a MIDI file. The experimentation options are endless.
Like Cubase, Ableton comes in three tiers, the most expensive of which will set you back $750. It's well worth the investment though since you get 3,000 instruments, 4,000 loops, and close to 400 drum kits. There are also three samples and five synths, including a new addition called Wavetable.
Apart from its steep price, Ableton doesn't have many drawbacks. There's no pitch correction, and its Mixer is less advanced than that of Cubase or Logic Pro. Then again, there's no proprietary dangle to keep track of, and Ableton's customer service is excellent.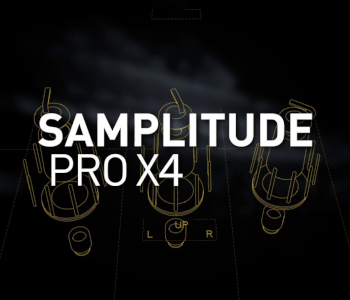 Magics is best known for Sequoia, an industry-leading mastering program. It's a shame that Samplitude doesn't get as much recognition since it can hold its own against the industry greats. Its object-oriented approach to making music, as well as the inclusion of a simplified set of mastering tools, make Samplitude worthy of your attention. Add to that developers who engage with their active community, and you've got a solid DAW that keeps improving.
Samplitude has been around since the early 90s, as evidenced by the seemingly unchanged level of polish some of its more obscure settings retain. However, the main screen adopts a modern layout complete with a large section for track waveforms and plenty of space to add frequently-used edit windows. The UI feels cluttered at first, but you'll appreciate the abundance of readily-available options after you've been working in it for a while.
The workflow in Samplitude is object-based. An object is any piece of audio you create or import into a track file. Objects have a set of properties that remain preserved as you make adjustments. That means you can apply plugins or effects to any audio file and play with creating a signature sound while keeping the original files intact. Not satisfied with your effect choice? Right-clicking on the object and disabling effects lets you start over without consequences.
The base version of Samplitude Pro X costs $400 and comes with 17 instruments. Upgrading to the Suite version for $200 more bumps the instrument count to 22, and you get SoundForge for free. There's also a monthly subscription plan called Samplitude Pro X 365 that costs $10/month and adds SpectraLayers Pro 5, a powerful visualization program. All three versions come with Melodyne Essentials.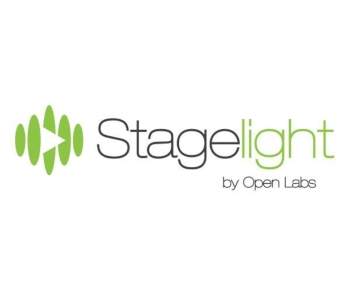 Are you a beginner who wants to start making music right away on multiple platforms? In that case, Stagelight should be your go-to option. This beginner-friendly DAW has a unique interface, can be used on your phone or tablet as well as PC, and is expandable through a myriad of plugins. It has eight instruments, fourteen effects, and the potential to elevate you to pro status in no time.
The first thing you'll notice first about Stagelight is its colorful interface. Start adding samples or recording music, and the timeline will soon fill up with colorful snippets and resemble something from a classic sci-fi movie. Individual segments are chunky and easy to manipulate, partly because they need to be big enough for you to manage on a smartphone screen.
Opening the program up for the first time activates a series of tutorials intent on helping you to create your first track quickly. The instruments at your disposal range from an assortment of bases, organs, and pianos to ones you'd find in an orchestra. Version 4 of Stagelight introduces SampleVerse, an instrument that lets you construct a unique sound either by using samples or an oscillator.
Stagelight is a cross-platform program and works well on small as well as big screens. Files are saved to the cloud and easily accessible from whichever platform you're using. However, there's a caveat. Stagelight's basic version is free and allows access on one platform only. Spending $50 or $150 to unlock the next tiers unlocks cross-platform work and grants access to Stagelight's full feature. Opting for the most expensive package also grants you a store pass.
The store is where you'll find add-ons, instruments, and thousands of new effects. Even if you're satisfied with the basic version, Stagelight's store offers inexpensive incremental upgrades for more in-depth customization.