Wink vs. SmartThings – Which Smart Home Hub Is the Better Choice?
3D Insider is ad supported and earns money from clicks and other ways.
A smart hub is crucial for bringing various home automation devices together into a harmonious whole. It bridges the gap between different manufacturers, connection protocols, and uses while letting you design scenes that make your home come alive with a single tap or spoken command.
Samsung and Wink have long been rivals in the smart home niche, and their hubs were, at one point, regarded as the best. But things have changed. One company remains at the top of its game while another faces an uncertain future. How does the Wink vs. SmartThings rivalry look today? Read on, find out, and make the smarter choice.
Samsung SmartThings
3rd generation hub

Wink Hub 2
Dimensions
5 x 5 x 1.2 in.
7.3 x 7.3 x 1.8 in.
Weight
4.8 oz.
8 oz.
Connection
Ethernet, 2.4 Wi-Fi
Ethernet, 2.4 and 5GHz Wi-Fi
Z-Wave
Yes
Yes
Zigbee
Yes
Yes
IFTTT
Yes
Yes
Lutron Clear Connect
No
Yes
Kidde
No
Yes
Bluetooth LE
No
Yes
Alexa
Yes
Yes
Google Assistant
Yes
Yes
Max connected devices
Unlimited
530
Price
$67
Originally $99, now $292
due to shortage
Design
Each hub has a distinct design with advantages and shortcomings. The third-gen SmartThings hub looks more modern than its predecessor with curved edges and a pleasant if uninspired look that fits in with the current smart home aesthetic.
Wink is bolder its hub's design, opting for verticality instead. The hub looks more like a book than a smart gadget, which gives it bonus points for décor. The thin shape also makes the Wink's footprint smaller, allowing you to place it in tighter or cluttered spaces.
+1 for Wink Hub 2
Installation
Samsung and Wink did a commendable job of making the installation process as simple as possible. All you need to get either hub up and running is to connect it to your router via Ethernet or Wi-Fi. Then you have to download the app and complete the registration process. Once that's done, you can start adding smart devices and create automations.
Wink does have a clear advantage if you're upgrading. Replacing the first-gen hub with the Wink Hub 2 won't disrupt device recognition. However, doing the same with SmartThings requires you to disconnect and then reconnect each gadget individually.
+1 for Wink Hub 2 if you're migrating from its predecessor, otherwise a draw
Accessories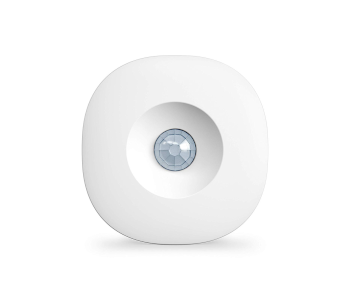 You can buy additional custom-made accessories for both hubs, but SmartThings has a bigger selection. They've partnered up with ADT and offer a security package containing a touchscreen control center, door & window detectors, as well as an array of sensors that register motion, harmful gasses, and leaks. You also get round-the-clock professional support from ADT. On top of that, Samsung offers its own line of accessories. There's a multipurpose sensor, a smart outlet, a leak detector, and a motion sensor.
There are only a handful of accessories made explicitly for Wink. They all come as part of Wink Lookout, a comprehensive security package you can purchase from Wink's official website if it ever gets restocked. Lookout consists of two door & window sensors, a motion sensor, and a loud siren. The package contains the hub as well, but you can buy each accessory individually if you already have one.
+1 for Samsung SmartThings V3
Maximum number of devices
Serious smart home enthusiasts create intricate automation setups with hundreds of devices. That's why a hub must support as many of them as possible.
Wink integrates up to 530 devices into its network, enough for the majority of users. However, SmartThings connects to an unlimited number of devices, which makes it the clear winner if you're looking to automate a large home fully.
Z-Wave's architecture permits a maximum of 232 devices to coexist in the same network regardless of the hub.
+1 for Samsung SmartThings V3
Compatibility
A smart hub lives & dies by how vast its ecosystem is and its continued growth. SmartThings is thriving in that respect as there are currently 397 products from every home automation field that support it. Wink isn't so lucky. The hub wasn't compatible with as many products to begin with, and the last batch of new arrivals was announced back in 2017. Considering Wink's other difficulties, it's unlikely that the number will increase.
+1 for Samsung SmartThings V3
Connectivity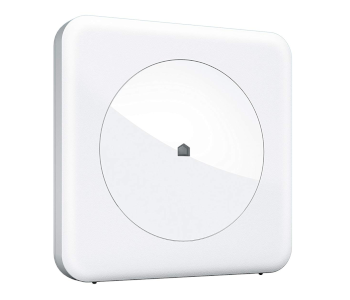 Samsung and Wink both offer hubs that connect to hundreds of smart devices. Each hub works with Zigbee and Z-Wave, two of the most popular wireless protocols in home automation. They operate on separate frequencies, so maintaining clear communication between your hub and a device that works on either protocol is the norm.
Wink has the advantage since it is also compatible with Kidde and Lutron. The inclusion of Clear Connect is particularly useful since it lets you invest in Lutron smart lights without having to buy another hub. Wink also uses Bluetooth Low Energy while SmartThings doesn't.
Even though both hubs can connect to your router wirelessly, you should use Ethernet instead. An Ethernet connection is more secure and much less prone to cutting out, so it's a better choice if your router has unoccupied ports.
+1 for Wink Hub 2
App
Both apps are easy to use and grant in-depth smart home customization, but each also has quirks.
Samsung created a new app for its 3rd-gen SmartThings hub. The first app was harder to navigate, and automations were hidden behind a maze of separate screens. The style and functionality of the new app are noticeably better. It has a HomeKit aesthetic, and actions like room groupings or scenes are simpler.
Not everything is perfect, though. Ironically, the app has trouble connecting to Samsung's own smart devices. You may even have to contact tech support to make it work with some of them.
Wink's app hasn't undergone any changes in a while, but it was better-designed from the start. Organizing gadgets into rooms, accessing their individual controls, and designing automations for them is a snap. The latter is particularly easy with the help of Robots, a series of conditions and actions similar to IFTTT you can set up to create complex scenes.
On the flip side, the Wink app is slow. Accessing anything takes a few seconds, which gets frustrating if you're using Robots or trying to access the control screens for multiple devices. Wink hasn't updated the app in a while, either.
Draw
Voice control
Both smart hubs work with Amazon Alexa and the Google Assistant. You can issue voice commands to either, and they'll control individual smart devices or implement existing automations. The AI assistants work well with both hubs and are quick to respond to commands.
Draw
Price
Samsung sells the SmartThings hub for less than $70, which is a reasonable price considering its features. Wink's hub originally cost $99, but the price has gone up due to reduced availability. Wink Light, a version of the hub that comes with two smart bulbs, is more expensive, as is Wink Lookout. Neither is currently available for purchase, though. You could get the original Wink Hub for around $150, but it's inferior to its successor in almost every way.
+1 for Samsung SmartThings V3
Availability
It's business as usual for Samsung when it comes to availability. You can get the hub from their website as well as from a range of online retailers. Things aren't nearly as bright for Wink, though. The hub has been sold out on the official page for months, and there's no response or roadmap telling customers if and when things will be getting back on track.
+1 for Samsung SmartThings V3
Conclusion
Why choose:
Samsung SmartThings
3rd generation hub (5 points)

Wink Hub 2 (3 points)

Supports more devices
Has more accessories
Cheaper
Easily purchased from multiple retailers
Constantly updated and improved

Has smaller footprint
Easier to migrate to if you already had a smart home
Can connect through 5GHz Wi-Fi
SmartThings and Wink appear similar if you only look at data presented in the tables. However, SmartThings is the undisputed winner. The price of entry is low, it works with hundreds of different gadgets, and Samsung's backing ensures that there's a bright future ahead of the platform.
We usually point out that the other product is a good alternative if certain conditions are met. However, we cannot in good conscience recommend that you invest in a Wink Hub. The company hasn't implemented any innovations in some time, and nothing points to new hubs being produced. Wink's services might shut down altogether if the downward trend continues. That would leave you with a lot of migration troubles, so choose SmartThings from the get-go and save yourself the hassle.