Wireless Earbud Black Friday 2019 Deals
3D Insider is ad supported and earns money from clicks, commissions from sales, and other ways.
Black Friday is fast approaching, making it the perfect time to pick up those wireless earbuds you've been eyeing. Apple currently dominates the market in terms of sales, but there are a number of excellent options being produced by a variety of other companies as well.
Below are some of the best Black Friday deals you can expect to find. The promotions themselves aren't live yet, but you can use them to get ahead of the pack for when it comes to the big day.
Wireless Earbuds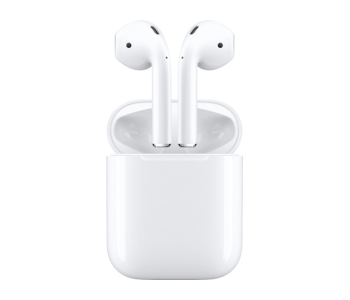 Apple Airpods With Charging Case
Original Price: $159.99
Black Friday Price: $134.99
The Apple Airpods have become iconic in recent years, becoming the go-to earbuds for a large percentage of the population. They are particularly sought after by iPhone users, due to their impressive integration capabilities and ease of use, but the truth is they can be paired with almost any Bluetooth device.
The Airpods themselves offer around 5 hours of listening time or 3 hours of talk time on a single charge, putting them firmly in amongst their competition when it comes to battery life. The charging case is also able to provide up to 4 charges before needing a refill, effectively taking the listening time up to around 24 hours between charges. The case also makes portability a lot more convenient, as it can easily be tucked into most pockets without a hassle.
One thing the case lacks, however, is wireless charging. This feature is available on the more expensive model of the Airpods, but, unfortunately, the offer listed here only applies to the base model of the product.
As for sound quality, the Airpods are unlikely to blow you away. However, if you are looking for a set of earbuds you can use for light listening when on-the-go, there isn't much better.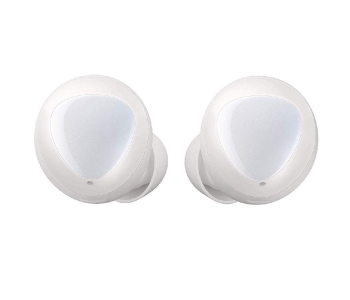 Samsung Galaxy Buds
Original Price: $129.99
Black Friday Price: $116.99
The Galaxy Buds are essentially Samsung's answer to the Airpods above. Like Airpods, the Galaxy Buds offer many of the same integration and convenience features of the famous white earbuds, but they have designed primarily for Samsung devices and other Android smartphones, rather than the iPhone.
In terms of sound quality, the Galaxy Buds offer a slightly deeper sound than the Airpods with more bass, thanks to their more intrusive silicone ear tips. They also offer the ability to adjust the volume of the ambient noise around you, allowing you to listen to your surroundings while playing music if you wish to.
The Galaxy buds can last around 6 hours between charging, with the case providing an extra 7 hours of charge when you are out and about. You can also get 1.7 hours of playback time from a 15-minute charge, which is hugely beneficial if you are in a hurry.
The case for the Galaxy Buds doesn't hold as much power as the Airpods case, but it does come with wireless charging as standard, which is good to see. It also features a USB-C port, rather than a Lightning port, making it a more universal option than its competitor.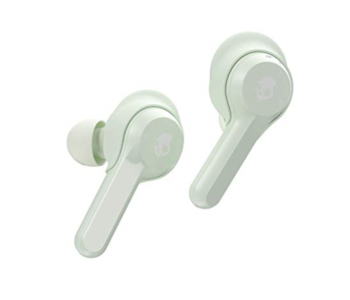 Skullcandy Indy True Wireless Earbuds
Original Price: $84.99
Black Friday Price: $49.99
The Skullcandy Indy True Wireless Earbuds are more of an unknown entity compared to the other two products on this guide. However, they still have plenty to offer in the performance department, despite lacking some of the convenience features mentioned on the other devices.
When it comes to sound quality, you can expect the Indy's to offer a similar experience to the Galaxy Buds, albeit with a little less clarity. This makes them an excellent option for casual listening, but you might find yourself disappointed if you intend to use them as your primary source of audio.
It is clear that Skullcandy took a degree of inspiration from the Airpods when designing the Indy's. However, the company has managed to keep the earbuds looking fresh enough to have their own style, rather than looking like another pair of cheap knockoffs. The case for the Indy's also sports a similar design to the Airpods case, however, it is noticeably larger than its counterpart, which impacts its portability a little.
As for battery life, the Indy's can last up to 4.5 hours on a single charge, with the case providing a further 12.5 hours before needing a top-up. This isn't quite as impressive as what the other two options are boasting, but at that price point, you'll likely be hard-pressed to find a more complete package.