YouTube Starter Kit – The Best Gear for Beginner YouTubers
3D Insider is ad supported and earns money from clicks, commissions from sales, and other ways.
Has binge-watching your favorite YouTube channels inspired you to have a go at creating your own videos? Now all you need are some creative ideas, follow-through, a little luck, and the right gear. This guide is here to help you with the last item on that checklist!
Here you'll find a basic rundown of what gear you need to make a presentable video that can attract a following. You could dive head in and spend thousands of dollars on cameras and so on right away, but getting affordable equipment aimed at beginners is the smarter approach. You can always upgrade once you need more from it, and you can work on your video-making chops without fear of breaking an expensive light or kit lens.
Beginner-friendly and affordable doesn't mean low quality though. We've and picked cameras, microphones, and lights for every kind of beginner YouTube channel that impress content creators and reviewers alike with their reliability and value. See what it's all about and kick your YouTube career off in the best possible way!
Cameras
Although not the only one, your camera is the factor that contributes the most to how your videos will look. You don't need to invest in an expensive model right away, but you should do serious research before buying. The most important thing to get straight from the beginning is what your channel's content is going to be. This has a direct impact on the type of camera you're aiming for and on your budget.
Three main camera types should interest beginners – mirrorless cameras, action cameras, and webcams. Mirrorless cameras are the best all-around option. They're lighter and more compact than DSLRs and excel at creating content produced both in the studio and on location. They're great for general vlogging, product reviews, tutorials, and any other videos that are less than an hour long.
It's best to use a webcam if you plan on becoming a streamer. They're simple to configure and draw power from your computer, so there's no need to keep track of batteries. More importantly, they can work continuously for hours without running the risk of internal damage, as is the case with mirrorless and DSLR cameras. While they don't have a cinematic level of expression, webcams faithfully capture your every expression.
Action cams are geared towards the adventurous YouTuber. They're a perfect fit if you're into extreme sports, world travel, or just want a pocket-sized camera you can quickly turn on anywhere and share a once-in-a-lifetime moment with the world.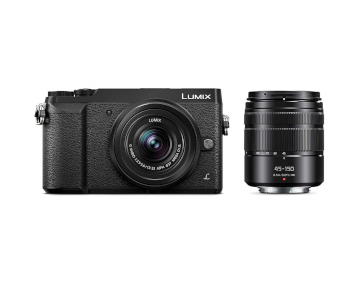 The G85 has everything a beginner YouTuber could want from their first camera. It shoots videos in 4K so futureproofing is taken care of, the kit lens it comes with is excellent, and its interface is easy for newcomers to learn. Even though it's our most expensive recommendation, the GX85 offers outstanding value for the money and gives you little reason to upgrade when your channel takes off.
The camera has intuitive physical controls and a flip-out touchscreen vloggers will appreciate. Both the touchscreen and four physical buttons can be custom-mapped so settings and menus you need the most are available immediately. The footage the GX85 records is crisp and stable thanks to 5-axis stabilization built into the camera and the kit lens. It shoots videos in 4K at 30fps. Switching to 1080p produces better quality videos than the competition due to the larger sensor and also lets you pan & tilt the shot without moving the camera.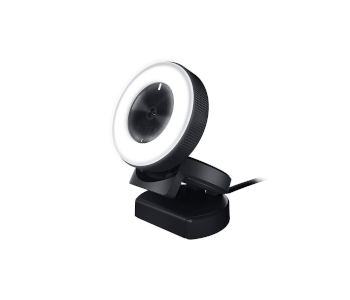 What better way to create a YouTube starter kit than to combine two essential ingredients into one easy purchase? The Razer Kiyo is a quality webcam that shoots videos at 30fps in FullHD or 60fps in 720p. More importantly, it comes with its own ring light, an indispensable tool if you want your face to look presentable on camera.
Setting the Kiyo up is simple – you secure it to your monitor or place it on a tripod, plug its USB cable into your computer, and start filming. Plug & play takes care of driver installation and works with all modern systems.
The Kiyo's image quality is superb for a webcam – colors are captured faithfully, and low-light conditions don't cause framerate drops or a decline in quality. Its ring light has adjustable brightness settings and glows with natural white light. It can be used separately to illuminate your face with a soft glow or combined with your other lights to create a more professional look.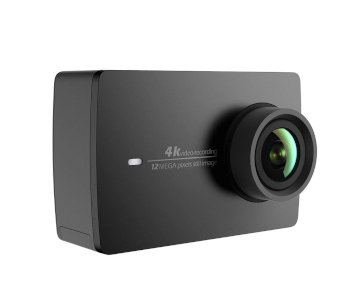 Yi's 4K action camera is an affordable alternative to the GoPro HERO series. It has many of the same premium features like a crisp touchscreen and 4K video recording as the better-known brand while being three times cheaper! This model isn't waterproof, but this is easily fixed if you invest in a case. It's also compatible with tripod mounts and a slew of GoPro accessories. It weighs 3.4 ounces and is small enough to fit inside a pocket.
The camera has a single physical power button. You control the rest through its small yet responsive touchscreen. You can create videos in 4K at 30fps or switch to 1080p and record slow-motion footage at 120fps. Time lapses are available too! Whichever resolution you choose, videos are balanced and colorful. Recoded adventures can be edited and uploaded to YouTube straight from the Yi Camera app, so fans get to experience your adventures almost as soon as you do.
Microphones
Your videos should sound as good as they look, and headset microphones aren't good enough for that. Buying a dedicated microphone ensures that your audience clearly hears what you have to say. A decent microphone takes away audible distractions, leaving only your messages and emotions.
There are three microphone types beginner YouTubers should consider based on their channel's content – condenser, shotgun, and lavalier. Condenser mics are used in controlled studio environments. They can have multiple polar patterns which let you switch from recording a single person through interviews to picking up every sound in the room. Shotgun mics are mountable onto cameras and have focused polar patterns that ignore surrounding noise, only recording what's in front of them. Lavalier mics are the most portable and attach to your clothes, so you're always at an optimum speaking distance wherever you move.
Best Condenser Microphone – Blue Snowball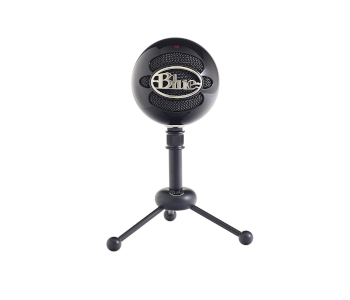 Blue's Snowball is an entry-level microphone that costs less than $70, yet records clean audio that's far superior to anything you could capture with a headset mic. It has two cardioid and an omnidirectional polar pattern. The cardioid patterns capture only your voice while switching to omnidirectional records whatever's going on in the room, be that a discussion with guests or a live performance. There's an even cheaper version of this microphone available, the Blue Snowball ICE. Buy that one if you don't see yourself needing the omnidirectional polar pattern.
With the Snowball, you don't have to worry about stability since it is both small in size and comes with a tripod stand. You'll need to be between 3 and 7 inches from the microphone for best results, but positioning is easy to fix with the Snowball's extendable stand or by mounting it on a larger one. No setup is required, and the Snowball is recognized by all professional voice recording programs. Its output is clear, and the signal isn't digitally processed, meaning you can either leave it as is or enhance it through your recording program of choice.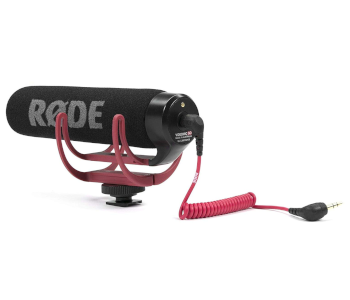 True to its name, Rode's VideoMic GO is a lightweight and portable shotgun microphone that attaches to your camcorder or camera. It doesn't affect the camera's mobility since it weighs only 1.5 oz. yet drastically improves sound quality. The GO shines when you're creating videos on location and want to zero in on a speaker or event without picking up distracting ambient noises.
You don't have to worry about power since the GO plugs into your camera while not significantly impacting its battery life. It comes with a proprietary mount which acts as a stabilizer and eliminates mechanical sounds caused by the microphone's movement. This lets you walk and record at the same time without reducing quality. The GO can hold its own in windy weather too, especially if you attach a deadcat to it.
Best lavalier Microphone – BOYA BY-M1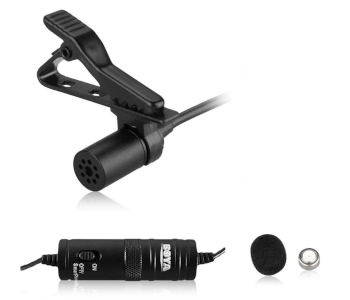 Boya's BY-M1 is proof that you can spend only $20 on upgrading a microphone and get much more than your money's worth. This tiny lavalier microphone has an omnidirectional pattern which picks up any sound around it. This makes it ideal for vlogs, podcasts, or as a backup microphone you can quickly pin to a guest's clothes and have them sound as good as you. It will also hold its own in other environments and record your voice without hissing or popping.
The accessories the BY-M1 comes with include a 20-foot cable, a 3.5mm converter, and a deadcat windshield. These make the microphone perform reliably even when it's windy, let you connect it to laptops, cameras, etc., and give you a high degree of movement. This is one piece of kit you'll eventually want to replace with a more sophisticated model, but its value is hard to beat while you're still learning the ropes.
Lighting Equipment
Would you watch a video lit up only by the glare of a monitor? Of course not, and your fans shouldn't have to either. Creating a light setup which irons out the rough edges and flatters your look is inexpensive and has a positive impact on the quality of your content. Beginners often overlook the need for good lighting – avoid this mistake from the get-go, and you'll already be one step ahead of the competition!
As a beginner, you'll need either some umbrella lights, a camera-mounted light, or a ring light. Umbrella lights are versatile since you can adjust how harsh the shadows they cast are. Since they're bulky, they're best for vloggers and other content creators that do their work in a controlled environment.
Ring lights are a special kind of studio light designed to softly illuminate your face while adding a halo effect to your eyes. They're a must for beauty vloggers and makeup tutors.
Lights that fit onto your camera add control to often unpredictable lighting conditions on location. They're easy to power and transport, so you should always take one with you while filming outdoors.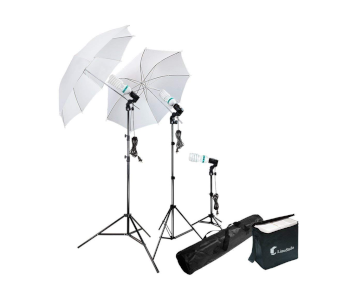 LimoStudio's umbrella light kit is by far the best deal in this guide! Even if you don't have any other light source, this sub-$60 kit will supply all the light needed to light your content professionally. The bang you're getting for your buck is outstanding – there are three stands with three 600W fluorescent bulbs, two umbrellas, separate carrying cases for the bulbs & umbrellas, and three long power cables.
Each component has unique features. For example, the stands are lightweight yet stable, and one of them is smaller so you can place a light onto an elevated surface and have it be your background light. The umbrellas capture and direct the light and are easy to position. You can spend hours experimenting with their distances from the bulbs to achieve the perfect balance of brightness & soft shadow. When it's time to pack everything up, individual pieces fold up neatly, and each bulb is protected in a separate compartment inside the carrying case.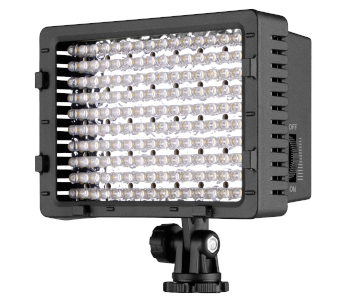 You want to have a light that's sturdy, portable, and easy to set up when you leave the studio, and Neewer's CAN-160 fits the bill. It features 160 LEDs with a combined light output of 900 lumens, which is enough to illuminate any scene from 15 feet away. You can power the CAN-160 with wither ordinary AA batteries or rechargeable ones. There are four indicator lights on its back that turn off one by one as power is drained so you'll know ahead of time when to replace them.
Emitted light has a temperature of 5,600K that faithfully simulates sunlight. Its brightness is adjusted with a textured dial that also acts as the on/off switch and is easy to operate in the cold. Its glow is harsh if unfiltered, but the light comes with two diffusers that remedy this. The clear diffuser makes its glow softer while the orange one lowers color temperature and is useful for black & white scenes. Best of all, the CAN-160 comes with a hot shoe mount which makes it compatible with most mirrorless and DSLR cameras.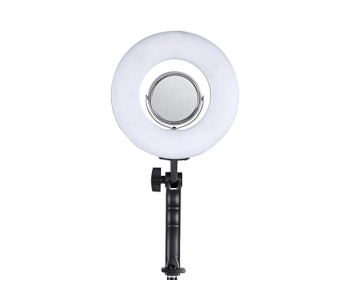 Trumagine's Selfie Ring Light is one of the most versatile on the market. It's small so it can be used on a tabletop, but it also has a standard screw for mounting onto larger stands. The light comes with a fantastic mount in the middle that accommodates not just cameras, but smartphones in either portrait or landscape mode too! Other accessories include a makeup mirror with a normal and a magnified side, a long power cable, and a 17-inch stand.
The ring light lets you choose between a warm orange and a cold bluish glow. The temperature as well as the current brightness levels can be monitored on a large LCD display on its back. Truemagine's ring light is also portable since it runs either on AC power or rechargeable batteries.