Which Cameras Do the Most Successful YouTubers Use?
3D Insider is ad supported and earns money from clicks and other ways.
The brightest stars on YouTube all got where they are by being creative and offering something new to worldwide audiences. While their content may stand out from the rest, immaculate video quality is something they all share. Have you always wondered what cameras your favorite YouTubers use to make their videos and which ones are considered the best by most of them? Read on and find out!
PewDiePie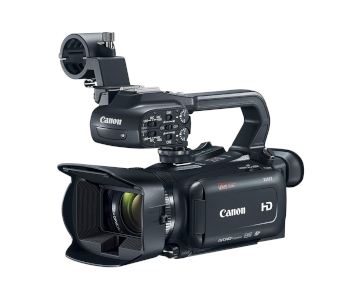 PewDiePie has the biggest subscriber base on YouTube and isn't shy about letting his fans know exactly what gear he uses. There's everything from his own series gaming chair and custom-built computer to an ASUS 34-inch ultrawide monitor. The device he uses to record his antics though is a camcorder. This is a bit unusual since most YouTubers are satisfied with the video quality of DSLRs and mirrorless cameras.
His camcorder of choice is the Canon XA11. This moderately expensive model is aimed at professional video production and focuses on delivering remarkable quality in any situation. The XA11 doesn't support 4K, but the footage it shoots in 1080p at either 60, 30, or true cinematic 24fps. PewDiePie has a professional key light from Elgato for optimum lighting.
PewDiePie uses the XA11 while gaming and filming videos inside. When he's recording vlogs or shooting outdoors, he uses the Canon EOS G7 X. This is a very popular camera with many YouTube celebs and deserves its own segment.
Ninja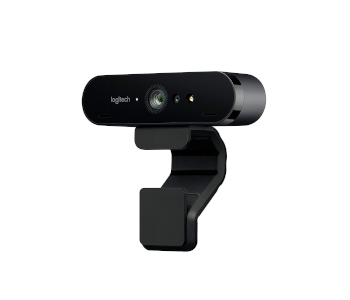 Ninja is the biggest Fortnite player in the world and has more than 20 million subscribers on YouTube. Fortnite's meteoric rise in popularity has garnered Ninja a massive following that's enthralled both by his skill at the game and his zany personality. It's fun to watch him react to every elimination and win, especially since he uses the Logitech BRIO as his face cam.
Logitech's BRIO is one of the few livestream cameras that support streaming in 4K. This isn't the norm yet, but having a 4K sensor lets him record 1080p videos at 60fps and with more sharpness than all but high-end 1080p cameras. The camera's 90-degree view angle gives us a nice overview of Ninja's game room in all of its RGB glory and still keeps a focus on his face in spite all of the cool distractions.
Casey Neistat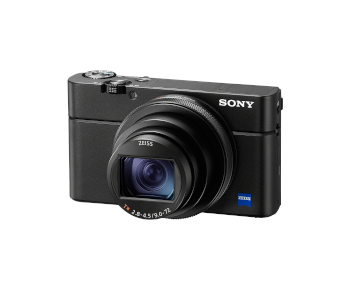 Casey has built his 10-million viewership and long vlogging career by never producing a dull video. Whether he's snowboarding on the snowed-in streets of New York or exploring the depths of Elon Musk's subway construction project, there's always something going on. He needs a dynamic camera to match the fast pace and diversity of his videos. In 2018, Casey started using the Sony RX100 VI, which he says is the best point-and-shoot camera in the world.
It's hard to argue about the RX100 VI's performance. It can shoot 4K videos, change from a close-up shot to a wide-angle shot while keeping everything in perfect focus, and help you record perfectly balanced videos with the help of zebra patterns and gamma display assist. Casey was hesitant to buy the RX 100 VI because of its steep price tag, but he's happy he took the plunge as the camera's portability and richness of features let him concentrate more on content and less on setting up a shot.
Ryan Higa
Ryan saw YouTube's potential back in its infancy and is now among its most successful content creators. What began as videos of him and his friends lip-syncing to music in high school is now a multimedia empire that transcends the NigaHiga channel that was its springboard. Nowadays, Ryan swears by the PANASONIC LUMIX GH5, a robust camera that's as great at taking professional photos as making YouTube videos that garner millions of views.
The GH5 is capable of withstanding sub-zero conditions and is both shock-and waterproof. Its four-thirds MOST sensor renders noiseless footage even when lighting isn't perfect, and swift autofocus makes sure that dynamic shots aren't blurry. Best of all, this camera is perfect for vloggers who like to trail off and talk for ages since there's no time limit to its videos regardless of resolution.
Markiplier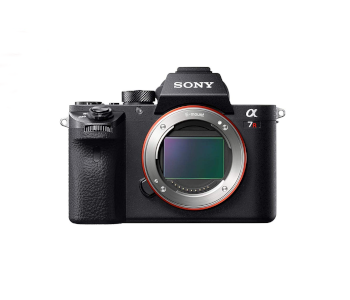 The pink-mustached king of overreaction, Markiplier, is another game-oriented YouTuber with a drove of followers. The secret to his success? Taking on some of the scariest games ever made and making you experience the horror as he does it. During one of his typical playthroughs, you'll see Mark Scream, swear, and even sob hysterically. To make sure every facial expression and emotion is captured vividly, he relies on the Sony a7R II.
The a7r II is a full-frame compact system camera with numerous options you can tweak to get its output just right. Captured video is crystal clear and devoid of pixel binning. Everything from the dynamic range through white balance and color gradient is manually adjustable. Lastly, its autofocus is quick to capture and adapt to sudden movements, which is a godsend and frequent occurrence in Markipler's case.
Roman Atwood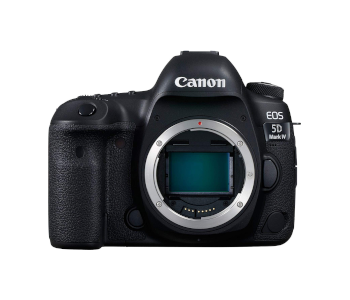 Roman Atwood is a man who makes his living doing what the rest of us do on a daily basis and vlogging about it on his main channel. Oh, and there's his other channel where he pranks people. Together, they've got 26 million subscribers. Roman is another fan of the Canon EOS G7 X for the work he does on the move. When he's filming at home, the Canon 5D Mark IV is Roman's go to camera.
The Mark IV is Canon's high-end DSLR with a full-frame sensor, 30MP image quality, and 4K shot at a memory-hungry 500Mbps. Dual autofocus makes keeping moving targets in focus easier, while a sophisticated processor lets you crank up the ISO settings without sacrificing quality in low light.
Marques Brownlee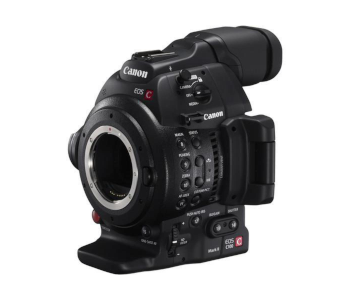 In spite of having achieved success by running MBHD, one of the biggest tech channels on YouTube Marques remains a humble guy that listens to his followers and delivers unbiased reviews. Nowadays Marques mostly covers the latest smartphones, but he knows his way around high-end video gear as well, like the Canon EOS C100.
This model is aimed at videographers who're used to shooting with DSLRs but want more options in achieving a cinematic feel. It is compatible with Canon's EF lenses, has a great built-in microphone, and can create a movie-like bokeh effect that lets you make more expressive videos.
Most Popular Cameras among Celebrity YouTubers
In trying to find out which cameras most YouTube personalities preferred, we kept running into two models. One is the already mentioned Canon EOS G7 X, while the other is the 70D manufactured by Canon as well.
The G7x and the Mark II that came out in 2018 are loved by the likes of FaZe Rug, Tati, Logan Paul, and Jenna Marbles. Active YouTubers praise the cameras for their reasonable price, slim & compact bodies, and the tiltable LCD touchscreen. There's little change between the first and second model. The newer Mark II has an improved image processor though which makes it a speedier shooter.
They shoot videos at 60fps in 1080p. The entire 1-inch sensor is used in the process for better image quality. Recording is made easy since exposure and color settings can be set to auto, as can the smart focus which follows subjects seamlessly anywhere inside the frame.
The Canon EOS 70D is the secret behind the fantastic quality of videos made by Zoella, McJuggerNuggets, Yuya, or Bethany Mota. It's a sizeable yet smart investment since you're getting a camera with variable autofocus in both video and photo modes that has superb light balance and four HDR modes.