Zhiyun and DJI Ronin Black Friday Gimbals
3D Insider is ad supported and earns money from clicks, commissions from sales, and other ways.
Gimbals are used to stabilize cameras. If you record a lot of videos, then you may have noticed that sometimes the footage is quite shaky. This is especially true if you are walking around and vlogging or if you are in a moving car and trying to shoot some landscapes.
Even though modern-day cameras and smartphones have good image stabilizers, the movements are sometimes too much for those stabilizers to handle. Hence, there is the need for a dedicated gimbal that allows the camera to move smoothly along 3 different axes.
Best Buy is running some great Black Friday deals on gimbals. You can save substantial money with the deals listed below.
Zhiyun Smooth-Q 3-Axis Gimbal
Original Price: $99.99
Black Friday Price: $69.99
Zhiyun is one of the most popular brands when it comes to gimbals. The Chinese company manufactures gimbals and stabilizers for phones, action cameras, and DSLRs. The Smooth-Q series of gimbals is meant for mobile phones. This gimbal is quite compact and can be easily carried around.
The Smooth-Q 3-axis gimbal pairs with your mobile phone via Bluetooth. The battery life of this gimbal is 12 hours. It offers a 320-degree tilt, 320-degree roll, and 360-degree pan rotation. It has buttons on its handle for performing various actions. So, you do not have to tap on your mobile phone every time to record or to zoom.
You can pick up the Zhiyun Smooth-Q 3-Axis gimbal for a discounted price of $69.99 as against an original price of $99.99. It is a great deal for vloggers and mobile phone movie makers.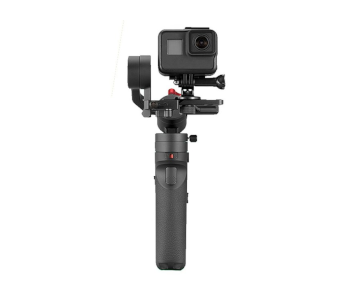 Zhiyun Crane M2 3-in-1 Gimbal
Original Price: $269.99
Black Friday Price: $199.99
A step up from the Smooth-Q is the Zhiyun Crane M2. It can mount not just mobile phones, but also action cameras, point-and-shoots, and mirrorless cameras. DSLRs are not included in the list because they are heavier than mirrorless cameras.
The Crane M2 has multiple modes that move the camera or keep it steady depending on the type of shot that you want to take. You can also use the buttons on the handle to zoom or start/stop recording your video.
The battery life of the Crane M2 is 7 hours. However, you can charge this gimbal or even your phone attached to the gimbal by plugging in a cable to the handle of the gimbal from a power bank.
You can get the Zhiyun Crane M2 at a discounted price of $199.99. The original price is $269.99. Head over to Best Buy's website to grab this Black Friday deal.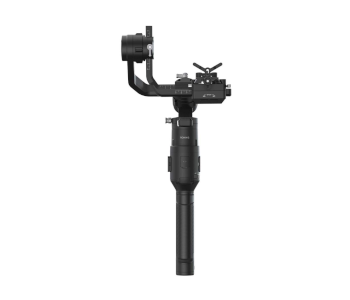 DJI Ronin-S Handheld Gimbal
Original Price: $749.99
Black Friday Price: $629.99
If you are a serious vlogger or a videographer who uses DSLRs and mirrorless cameras, then you need to have a look at the DJI Ronin-S. Unlike the two Zhiyun gimbals that we mentioned above, this DJI gimbal is meant for heavier cameras like the DSLRs.
The battery life of the Ronin-S is fairly long at 12 hours. There is an offset roll motor in this gimbal which keeps your camera's LCD from being blocked. The DJI Ronin-S allows smooth movement along three axes. The user can control various settings and gimbal movements via buttons on the handle.
The design of the Ronin-S is also quite clever. You can detach the modules of the gimbal so that they fit into a small bag. There are plenty of modes including a sport mode which can capture fast-moving subjects.
This DJI gimbal is available this Black Friday for a discount price of $629.99 against an original price of $749.99.