3 Camera Drones with Optical and Digital Zoom
3D Insider is ad supported and earns money from clicks and other ways.
Camera drones are becoming more familiar nowadays, and their popularity continues to grow. Not only are they easy to fly and operate, but the quality gets better as prices fall. This guide looks at the growing demand for zoom camera drones. Aerial cameras with zoom capability add a whole new perspective to the way we document people, places, and things.
Budget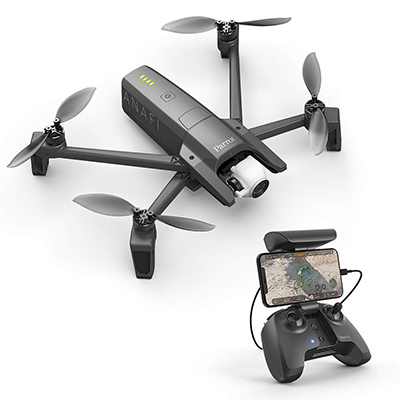 Parrot ANAFI Digital Zoom
4.5/5.0
Max Flying Time: 25 minutes
Max Range: 2.5 miles (4 km)
Charging Time: 2–3 hours
High-quality zoom camera, advanced software features.
Check Amazon
Best Value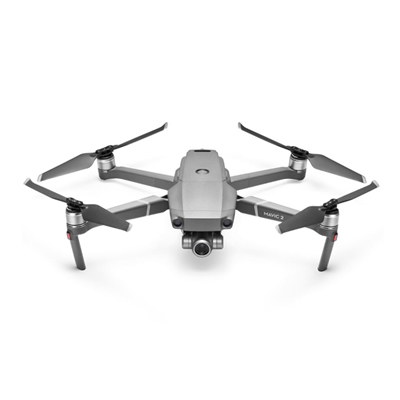 DJI Mavic 2 Zoom
4.7/5.0
Flight time: 31 minutes
Transmit range: 5 miles (8 km)
Charging Time: 90 minutes
12MP 4K 24-48mm optical zoom camera, long transmission range.
Check Amazon
Top Pick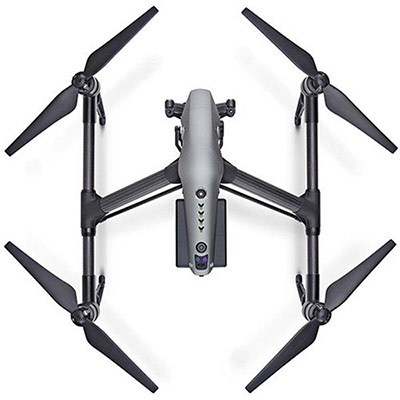 DJI Inspire
4.6/5.0
Max Flying Time: 27 minutes
Max Range: 4.3 miles (7 km)
Charging Time: 90 minutes
Compatible with 5.2K gimbal Zoom cameras, intelligent flight modes.
Check Amazon
There can be no return to the family album and holiday snaps of yesteryear. Recording aerial video and photos lets people chronicle life in a new and exciting way.
The Rising Zoom Trend
There aren't too many zoom camera options available right now, but the trend is rising. It won't be long before the choices start to inundate us. The three picks on this page are all high-quality flying camera quads. These models guarantee to give aerial footage an edge over fixed cameras.
Zoom camera drones are the future of aerial filming and photography. That goes for personal and business use. Not all zoom lenses for drones are equal though as the next section explains.
Digital Zoom Vs. Optical Zoom
Digital zoom vs. optical zoom, so what's the difference and why should you care? After all, they all zoom in and out, right. That much is true, but they don't zoom the same way. These are two distinct methods to zoom in on a scene. Let's start with digital zoom.
Digital Zoom
Digital zoom lenses are inferior to optical zooms (see below). That's because the camera zooms in on an area of an already captured image. In other words, the camera expands the central region of the image and trims away its sides. It's like cropping and enlarging the remaining part of a photo in a post-editing program. The enlarged section loses some of its resolution and therefore quality.
Drones that only offer digital zoom cameras cost less than the optical zoom options. You may wish to consider a digital zoom if you only want to experiment with this kind of aerial photography.
Optical Zoom
Optical zoom is where the physical lens moves to bring distant objects into the frame. The lens elements move to focus on far away subjects and thus create a real zoom perspective. An optical zoom lens doesn't enlarge, crop, or tamper with the captured image in any way. So, optical zoom lenses produce zoomed images of a much higher quality than digital zoom.
Aerial zoom photography is not cheap. However, it's sure to get more affordable as other models join the race, so watch this space closely.
Other Considerations
There's a good chance that those looking for a zoom camera drone know what they want. Still, it's always a good idea to run through other essential drone buying factors as a refresher. Flight times and flight ranges are important for those serious about aerial cinematography. Battery recharging time is something else to consider. Also, do you want a camera with interchangeable lenses?
Gimbal stabilization is another crucial feature at this level. Gimbals—like cameras—are not all equal. Some do a much better job at stabilizing than others.
About this Guide
This guide is a work in progress due to the evolving demand for zoom camera drones. There are three models for review here, and more are sure to follow. The drones here are the result of user reviews, personal research, and the opinions of experts. I've arranged the first three in order of Best Budget, Best Value, and the Top pick. These top slots may well change over time.
3 Incredible Zoom Camera Drones Comparison Table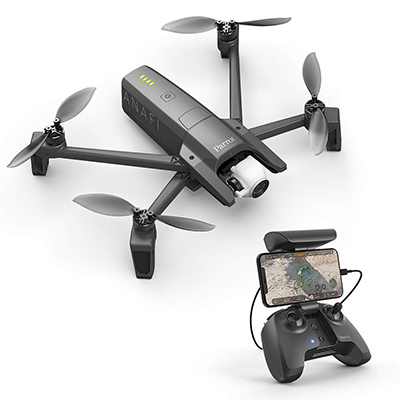 View on Amazon
Editor's Rating: 4.5/5.0
Here's the latest gimbal camera quad from Parrot, and it's making quite a splash. It's a compact ultra-lightweight model. The ANAFI boasts a long flight time, fast charging, and a decent range.
Best feature 1: 21MP 4K Full HD digital zoom camera with tiltable gimbal
Best feature 2: Ultra-compact, lightweight carbon frame
Plus points: Easy to use, competitive price, fast, advanced software features, folding remote
Minus points: In-app purchases, no obstacle avoidance, over hyped for pro use
Camera Standout Features
The ANAFI's camera is one of its most significant attractions. It's a high-quality 4K HDR model stabilized by a 3-axis 90° tiltable (ground to sky) gimbal. The camera is a 2.8X lossless digital zoom. Lossless means the image quality loss is negligible when zooming in. The photos have an incredible 21 megapixel resolution. This flying camera produces clear, smooth video and tack-sharp photos.
The camera lens uses low-dispersion a spherical elements. The quality lens elements help to reduce chromatic aberrations (purple fringing) and lens flare.
ANAFI Standout Features
This quad can fly fast in its Sport Mode. The 34 mph (55 km/h) top speed means it can reach its destination much quicker than slower drones. The speed is valuable considering the long 2.5 miles (4 km) control range and decent 25 minute flight time.
Parrot's ANAFI has a lot going for it as well as a competitive price tag. It's not quite on a par with the foldable DJI Mavic Air, but it's a good alternative for folks on tighter budgets. The drone folds down in no time and fits snugly into a purpose made carry case. Unfolding is equally as painless and takes no longer than 3–4 seconds max. It's an easy drone to fly thanks to the advanced software features.
One of the user-friendly modes is Geofence that lets pilots set flight perimeters. There are also Return to Home (RTH) and a Find my Drone features. The latter works by sounding beeps and using map locators to recover or relocate a lost or out of sight drone. The Follow Me mode is a favorite feature that tracks and films subjects without a pilot at the controls.
The Not So Good
Parrot has made the Follow Me feature an in-app purchase after a trial period for some reason. That's petty in my book. One key area where the ANAFI falls short on the DJI Mavic Air is its lack of an obstacle avoidance system. Parrot's ANAFI is an excellent entry-level feature-packed mid-range camera quadcopter of outstanding quality. It's not quite as"pro-level" as the hype suggests, though.

Tech Specs
Type of Zoom lens: 2.8 times digital
Dimensions: 10.9 x 4.9 x 8.7"
Product Weight: 1lb.
Camera: 1/2.4" 21MP CMOS Sony® Sensor 4K HDR Zoom
Stabilizing gimbal: 3-axis tiltable gimbal
Max Flying Time: 25 minutes
Max Range: 2.5 miles (4 km)
Battery: 7.6V 2700 mAh 2S LiPo
Charging Time: 2–3 hours depending on the power source
The Pros
High-quality zoom camera
Tiltable gimbal
Compact foldable design
Foldable controller
Ultra-lightweight carbon frame
Easy to fly
Competitive price
Fast top speed
Advanced software features
The Cons
Follow Me in-app purchase
No obstacle avoidance
Overhyped for pro use
Long charging time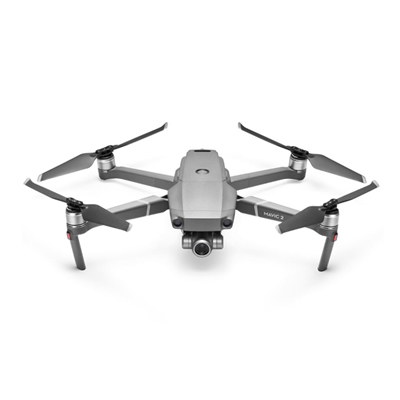 View on Amazon
Editor's Rating: 4.7/5.0
DJI's Mavic 2 Zoom lightweight, foldable camera quadcopter easily makes the Best Value slot. It's a lightweight, high-quality flying camera with a 1/2.3-inch 12MP sensor.
Best feature 1: 12MP 4K 24-48mm optical zoom camera
Best feature 2: 3-axis stabilizing gimbal
Plus points: Foldable design, obstacle avoidance, feature packed, fast, long flight time
Minus points: No WiFi, high cost of flight batteries
Camera Standout Features
Some of today's aerial drone cameras have outstanding quality. Many are as good as their ground counterparts. The Mavic 2 Zoom is a high-end camera quadcopter with a difference in that it zooms. Shooting from wide-angle to mid-range provides new and exciting perspectives to aerial footage. The two-times optical zoom spans from 28mm–48mm plus two-times lossless digital zoom (4x zoom).
Optical zooms stand out because they can compress perspectives. The result is a more cinematic look that you can't achieve with wide and standard focal length lenses. Zoom capability also lets you film at safer distances when tracking fast moving subjects. And the 3-axis gimbal does an excellent job of stabilizing the camera as it shoots.
The 12 megapixel photos are impressive and tack sharp though not as good as the Mavic 2 Pro.Consider the Mavic 2 Pro if aerial photography—as opposed to aerial videography—is your focus. The Pro doesn't zoom, but it has an incredible 20megapixel world-class Hasselblad camera.
Mavic 2 Zoom Standout Features
DJI's Mavic 2 Zoom and Pro quadcopters share the same features aside from their cameras. The drone comes with 8GB of internal storage as well as the supported 128GB SD card slot. There's also the flight safety and failsafe aspects. These include obstacle avoidance and three return to home (RTH) features. Pilots have access to all the DJI Intelligent Flight Features via the DJI GO 4 app, including:
Hyperlapse: Free, Circle, Course Lock, Waypoint
QuickShots: Dronie, Circle, Helix, Rocket, Boomerang, Asteroid, and Dolly Zoom
ActiveTrack 2.0
Point of Interest (POI 2.0)
Waypoint: Flies to waypoints as per preselected settings
TapFly (in P-mode): Sub-modes include Forward, Backward, and Free
Cinematic Mode: Extended braking distance and reduced rotation for ultra-smooth footage
The Mavic 2 Zoom can fly fast with its top speed of 44 mph (70.8 km/h). The max 32 minute flight time and long 5 miles (8 km) transmission range add to the appeal. Combined, they let pilots fly further for longer and reach far out places in First Person View (FPV).
The Not So Good
There isn't any WiFi connection with the Mavic 2 camera quadcopters. That forces pilots to only use the Remote Controller (RC) and DJI GO 4 APP. No WiFi is something that bothers you, or it doesn't. The flight time is good and the battery charging time is on the high side of average. Most pilots want at least one extra flight battery, but they are expensive to buy.

Tech Specs
Dimensions:: 18.2 x 12.2 x 9"
Product Weight: 32 oz. (907g)
Camera: 12MP 4K 24–48mm optical zoom
Stabilizing gimbal: 3-axis
Flight time: 31 minutes
Transmission range: 5 miles (8 km)
Battery: Intelligent Flight 3850 mAh LiPo
Charging Time: 90 minutes
The Pros
12MP 4K 24-48mm optical zoom camera
Up to four-times zoom
3-axis stabilizing gimbal
Foldable design
Obstacle avoidance
Feature packed
DJI GO 4 App
Fast top speed
Long flight time
Long transmission range
The Cons
No built-in WiFi
High cost of flight batteries
Camera inferior to Pro version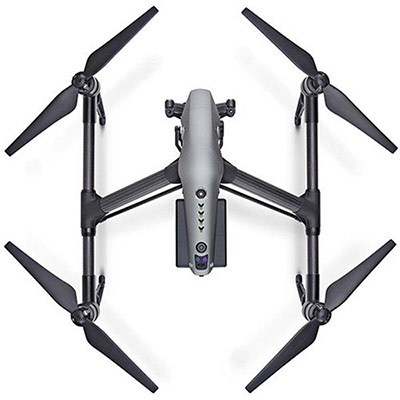 View on Amazon
Editor's Rating: 4.6/5.0
The Top Pick is more pro-level than consumer level. It's the DJI Inspire 2 camera quadcopter.
Best feature 1: Compatible with 5.2K gimbal zoom cameras
Best feature 2: Dual battery design
Plus points: FPV gimbal camera, advanced obstacle sensing, failsafe features, flight modes
Minus points: Not portable, high price tag
Camera Standout Features
The DJI Inspire 2 is the quadcopter of choice for professional level aerial photographic and cinematic use. It's an impressive flier, but it's the camera choices that makes it stand out. The stock option here is a capable FPV camera stabilized by a 2-axis gimbal. However, it's the compatibility with high-end 5.2K gimbal zoom cameras that lures professionals towards this beast.
The gimbal cameras everyone's talking about are the ZENMUSE X4S and ZENMUSE X5S. These beautiesare products of the utmost cinema-grade quality. You can use the Panasonic Lumix 14-42mm/3.5-5.6 HD on the X5S. There's also the Olympus M.Zuiko 9-18mm/4.0-5.6. Choices can change so be sure to check the latest compatible options.
DJI Inspire 2 Standout Features
DJI's Inspire 2 is as tough as it is powerful. It uses magnesium-aluminum materials in its build and has a finish that feels as precise as it looks. It comes equipped with advanced obstacle sensing, powerful app functionality, and upgradable optics potential. Its safety modes are Failsafe and Return-to-Home (RTH x 3). The three flight modes are P-mode (Positioning), S-mode (Sport), and A-mode (Attitude).
P-mode works best with a strong GPS signal. It's the mode where you find TapFly and ActiveTrack. S-mode uses GPS positioning—optimized for high speeds and extra agility. A-mode uses the drone's barometer for altitude control (GPS & Vision Systems unavailable).
There's so much to admire about the Inspire 2 high-quality camera quad. The way it flies and protects itself is futuristic. It has a long flight time with a dual battery system and a decent flight range. This is a flying camera quad that you never get bored exploring such is its potential.
The Not So Good
The DJI Inspire 2 is a big bird and not easy to store or carry around. Even so, most camera drone fans would love one despite its heft. Sadly, it comes with a price tag that most amateur enthusiasts can't justify. However, it's worth every penny for those who make a living from aerial filming.

Tech Specs
Dimensions: 18 x 12 x 21"
Takeoff Weight: 8.82 lbs.
Camera: FPV starter
Stabilizing gimbal: 3-axis detachable
Max Flying Time: 27 minutes
Max Range: 4.3 miles (7 km)
Battery: 22.8V 4280 mAh 6S LiPo
Charging Time: 90 minutes
The Pros
Compatible with 5.2K gimbal Zoom cameras
Dual battery design provides extended flight times
Stock FPV gimbal camera
Advanced obstacle sensing
Fast and agile
Failsafe features
Decent flight time
Long flight range
Intelligent flight modes
The Cons
High price tag
Not portable