Drones are Speeding Hurricane Harvey Response by 800%
3D Insider is ad supported and earns money from clicks, commissions from sales, and other ways.
For the past few days, the world has watched in horror as tropical storm Harvey continues to leave a trail of destruction in its wake. The hurricane brought the highest amount of rainfall ever recorded from a single storm.
The news has been inundated with reports of flood victims struggling to get out of homes which have turned into deadly traps of filthy floodwaters, mold, and parasites.
Rebuilding as the Waters Recede
Reuters used satellite imaging to estimate that the storm caused $23 billion dollars in damage. More accurate estimates will be forthcoming as insurance companies use drones to inspect the area.
All the commercial and residential properties that Hurricane Harvey has devastated will need to be rebuilt. A lot of the money needed for rebuilding will come out of the pockets of insurance companies.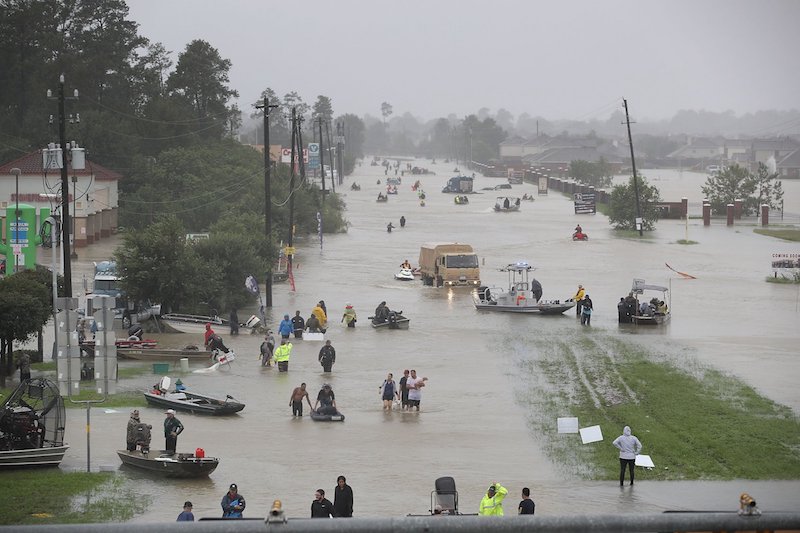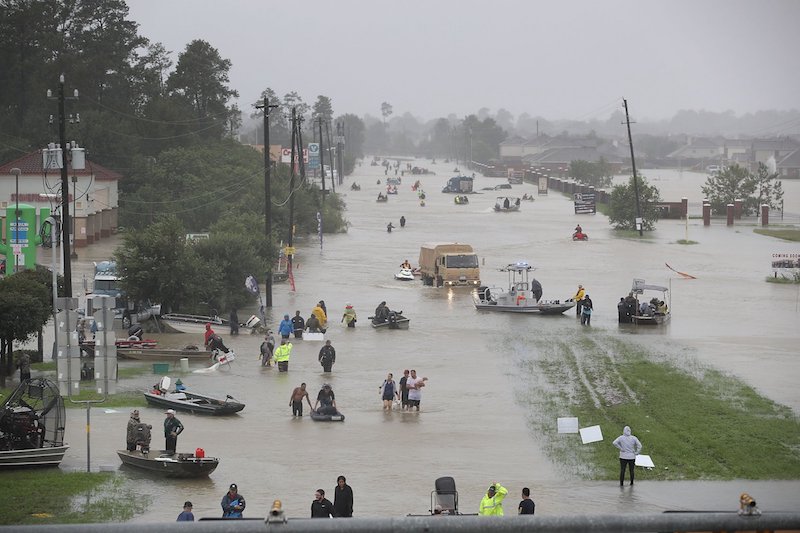 The first step towards awarding payouts to insurance policyholders is assessing the damage done to their property. This is proving nearly impossible to manage on the ground level, since the areas subjected to Harvey's attack are still dangerous and flooded.
Fortunately, drones are making it possible to speed up the insurance process. The Federal Aviation Administration (FAA) loosened its stance on the use of commercial drones in public areas in June 2016. Since then, thousands of drone professionals have signed up with FAA, allowing them to fly commercial drones in public.
The FAA has expedited approval for drone operators in Texas. By August 31st, the agency had provided clearance to 43 operators.
The FAA has placed flight restrictions on non-commercial drones within 100 miles of Houston through Tuesday, and 30 miles around Rosenberg through Sept. 30.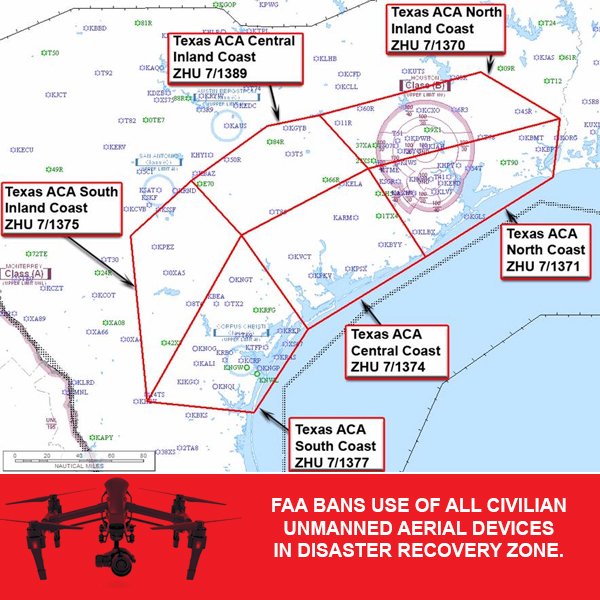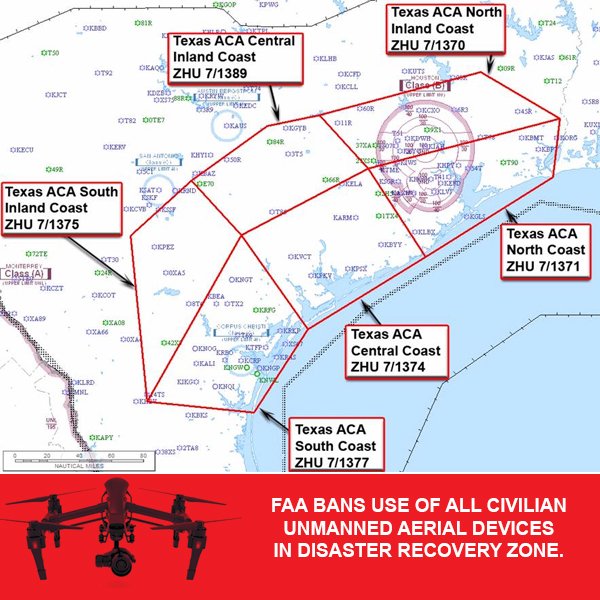 "As we are using military assets to respond and recovery, and civilian assets to respond and recovery, the potential for drone impact is a big deal," said Air Force Maj. Gen. James Witham, who is the director of domestic operations for the National Guard.
Insurance Companies
Insurance companies intend to take full advantage of drones. Over the next few weeks, hundreds of drones will make thousands of weekly trips to flooded areas to record the full extent of the damage done.
Hurricane Harvey marks the first time Farmers Insurance will use drones in a major catastrophe. Farmers Insurance has already received more than 14,000 claims. They expect drones to aid human inspectors in getting claims processed faster.
Farmers Insurance teamed up with Kespry to provide drones to their insurance inspectors. Kespry drones fit in a small suitcase that can easily be put in the inspector's car. The inspectors will use iPads to control the drones and must be within line of sight with the drone and fly no higher than 400 feet per FAA rules.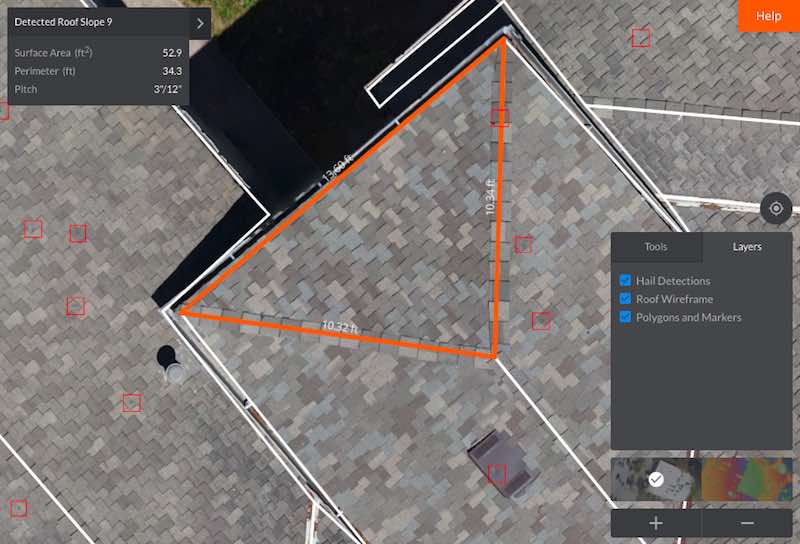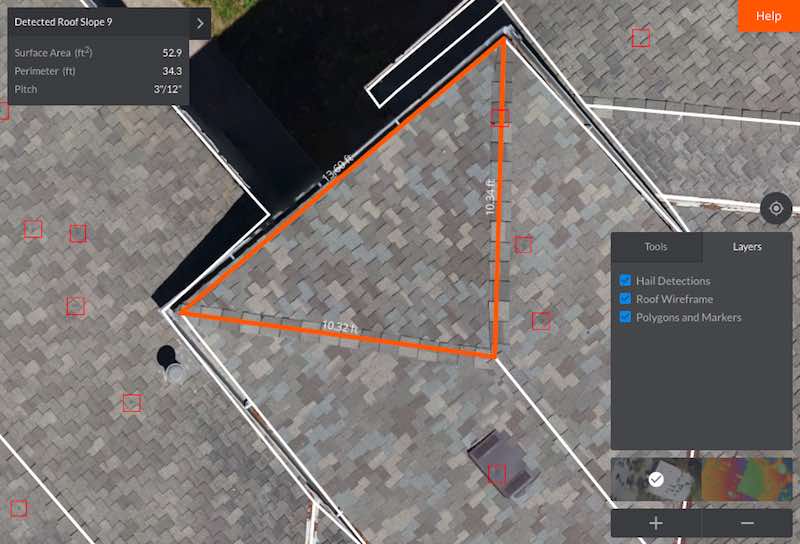 Farmers Insurance expects that with the help of a drone, inspectors will be able to complete three houses per hour. According to the company, the average inspector without a drone can only do three houses a day. This means that an inspector working 8 hours a day under ideal conditions could be 8x more productive with a drone (24 vs 3 homes in a day).
Allstate expects to make thousands of flights a week to the damaged area once their claims processing is fully operational. Allstate is the second largest property insurance company in Texas behind State Farm.
Goldman Sachs has estimated that insurance, construction, and agricultural companies will spend $13 billion on drones from 2016 to 2020. This estimate could be low if drones prove to be essential in Hurricane Harvey.
Public Utilities
It's not just the insurance companies taking advantage of a mechanical set of eyes in the air. Various government bodies have put their drone resources to work scouring public utilities and transit services to identify areas that are in urgent need of repairs.
The FAA provided 8 drone licenses to a railroad operator to inspect damage to their railways in Houston. Five other licenses were issued to oil and energy companies to inspect fuel tanks, power lines, and other components important to maintaining the power grid.
Police and Fire Departments
Local emergency units are also flying drones into high-risk areas to look for possible survivors or victims trapped in homes or buildings. News and media outlets are also using drones to cover the events relating to the storm without risking the lives of their reporters.
This is the first time that such a major catastrophe has seen the deployment of drones on such a large scale, not just by commercial contractors, but also by government bodies themselves. The government's encouraging response has effectively placed their official seal of approval on the use of drones during emergencies.
It remains to be seen how far the efforts of drones will go towards making drone technology an official part of future search-and-rescue operations in the future. It looks like drones are playing an important role in helping to avoid the mistakes made in the aftermath of Hurricane Katrina and speed up the rebuilding process.