6 Best DSLR Cameras for Video
3D Insider is ad supported and earns money from clicks, commissions from sales, and other ways.
Are you looking to film some serious video footage for your vlog or for your work? Are you thinking of buying a DSLR camera to film such videos?
If you answered yes to both those questions then you must be thinking which DSLR camera to purchase, right? That's because there are so many DSLR cameras out there in the market. It can become a bit overwhelming to pick out the right DSLR model for your filming needs.
DSLR cameras are a sweet spot between quality and price. Camcorders and even GoPro-like action cameras have certain drawbacks if you are looking to make professional-looking videos. In fact, you may have noticed that vloggers who have over a million subscribers tend (more often than not) to use DSLRs rather than camcorders or action cameras.
Of course, there is always the option of using high-end video equipment. However, going too professional and buying high-end gear is not feasible in many cases because the price for such professional cameras would be almost prohibitive.
DSLR cameras for video
DSLR cameras or Digital Single-Lens Reflex cameras have become very popular among photographers and videographers. The design of a DSLR camera allows a sufficient amount of light to travel through the lens and work with a mirror to send images to the camera sensor. The whole process allows the camera to produce high-quality pictures and videos.
DSLRs can capture great video even in low light conditions. They allow the use of an external microphone which is critical if sound or words spoken by the person in the video are important to the overall purpose of the video.
One interesting point to note about DSLRs is that they only record 30 minutes of footage at one stretch. Once the 30 minutes are over, the user has to push the record button again to restart another 30-minute session. Most shots won't run that long, but some may. So, this is a point that one must keep in mind before purchasing a DSLR for video-filming purposes.
Top DSLR cameras for filming video
Below is a list of the top DSLR cameras that are great for shooting videos. We came across the following models among various cameras that we researched. We found them to be very well-suited to filming video. Following this list is a section on the various features that one should explore when short-listing DSLR cameras. In that section, you will learn what differentiates one DSLR model from the other.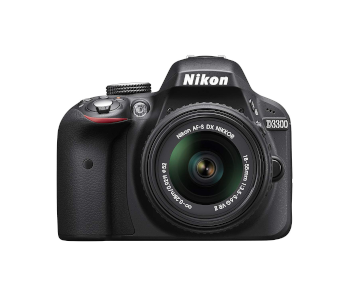 This camera is a great budget buy for anyone looking to use it for making videos. It supports 1080p HD resolution and has frame rates ranging from 24 fps to 60 fps. The Nikon D3300 is a popular choice among camera users because of its sturdy build quality.
The sensor used in the D3300 does not have an optical low-pass filter which means that the video quality is clean and has high detail levels. The crop sensor used in the Nikon D3300 means that the camera is a little bit compact and light as compared to advanced models.
You can use a kit lens that comes with the D3300 or you can buy the body only and find a specific lens for your filming purposes. Another plus point with the Nikon D3300 is the cross-type autofocus system with 11 points. For a budget camera, that is a significant feature to have.
The D3300 comes with a 3.5mm microphone port. So, using external microphones for superior audio quality is convenient. You should note that the Nikon D3300 is officially discontinued and superseded with the D3400. However, you can still buy the D3300 online. Since it is a discontinued product, you might be able to find a good deal as well.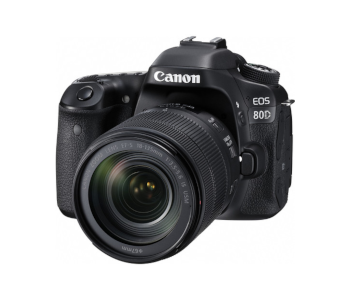 Canon is the other giant in the camera industry besides Nikon. EOS stands for electro-optical system. There are plenty of cameras in the EOS series which have become bestsellers. The 80D, in particular, has a solid mix of features and pricing that makes it one of the best choices in the $1000 – $1200 range.
For starters, the 80D has a powerful 45-point cross-type autofocus system. Filming fast footage and moving around taking various shots (even wildlife) is going to be a great experience with the 80D. Secondly, the Canon EOS 80D has a maximum resolution of 1080p, which is full HD and great for making professional-quality videos.
The highest frame rate on this camera is 60 fps. So, slow-motion videos are also possible. The camera uses an APS-C crop sensor. However, a high ISO level of 12800 allows for decent low-light filming as well. In terms of connectivity, the 80D has a USB 2.0 port, an HDMI Type C port, a microphone jack, and a headphone jack.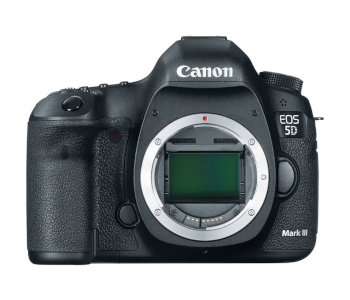 Our first full-frame camera on this list is the Canon 5D Mark III. The camera isn't cheap. You can pick one up for a price just north of $2200. However, what you get in return is performance.
The 5D Mark III has a 61-point cross-type autofocus system. With a full-frame sensor and such powerful autofocus, shooting on the move or in low light conditions is going to be no problems with this camera.
The maximum resolution on the Canon 5D Mark III is only 1080p. You might wonder if this is disappointing given that you are parting with more than $2000 for this DSLR. While it is true that you can get 4K capability in a DSLR that costs significantly below $2000, what you might not get is the cutting edge quality of a full-frame sensor, a superior image processor like the DIGIC 5+, and excellent low-light sensitivity.
Being a professional DSLR, the Canon 5D Mark III has plenty of settings and it is meant for users who know what they are doing. The 5D is not a camera on which first-time DSLR users can "learn the ropes". It has a wide range of options and functions which an advanced user can take full advantage of to capture the best video that is possible on this camera.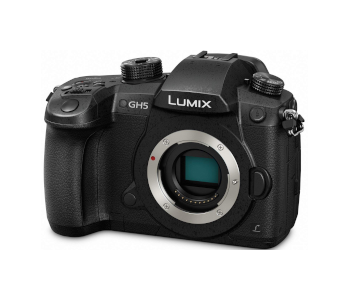 Moving away from Nikon and Canon, the next camera on our list is the Panasonic Mulix GH5. This camera used a micro Four Thirds sensor to capture 4K video. Not only that, but this camera can go up to 180 fps in 1080p full HD mode. For 4K, it can do 120 fps, but you would need an external microphone as the audio does not get recorded via the built-in microphone at 120 fps in 4K mode.
Besides the stellar video specs, the Lumix GH5 has physical advantages. It is a mirrorless camera. Hence, the body is a lot more compact and lighter than a regular DSLR. Additionally, the GH5 has 3.5mm headphone and microphone jacks, a 2.5mm Sub-Mini, an HDMI Type A port, a USB Type C port, and a dual memory card slot.
The autofocus system has a stunning 225 points for contrast detection. Shaky videos will not happen with the GH5 since it has a 5-axis image stabilization system that is built-in. You can pick up this powerhouse performer for about $1400.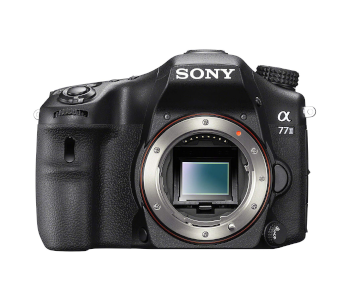 Sony is a household name in consumer electronics. We could not leave out this list without mentioning Sony's DSLR model A77 II. This camera uses a crop APS-C sensor. However, in combination with a BIONZ X image processor, the camera performs quite well.
A max ISO of 25600 along with the image processor ensures good low light performance. The autofocus system comprises of 79 points, out of which 15 points are cross-type. This camera can shoot 1080p and even 4K. Frame rates go up to 60 fps.
Connectivity to external devices is provided via a USB port, a microphone jack, and an HDMI port. The camera weighs about 1.43 lbs and the body size is also pretty compact. The camera is Wi-Fi and NFC enabled. The price of the Sony A77 II is around $1200.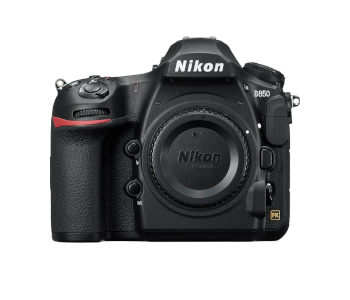 The D810 is Nikon's answer to Canon's 5D Mark III. It is a full-frame sensor camera and is suitable for experienced and advanced users. The sensor offers 36.3 megapixels and does not use a low pass optical filter. Its EXPEED 4 processor performs significantly faster than lower Nikon models.
The video resolution can go up to 1080p with 60 fps. So, slow-motion videos are easily shot using the D810. The autofocus system has 51 points out of which 15 are cross-type. The broad ISO range of 64 to 12800 makes the camera's low-light performance quite robust.
Nikon claims that the D810 offers broadcast-caliber audio controls. The price of the Nikon D810 is not cheap. You will have to pay almost $2800 to buy this performance heavyweight.
Features to look for in a DSLR camera
If you want a DSLR camera for video, then there are certain features that you should look for in a camera. Some of the things that you have to think about are low light shooting, slow-motion video, the size of the camera, and your budget. Your goal should be to prioritize the features which make the most sense to your purpose.
Budget
Perhaps one of the most important factors is the price of the camera and how that fits within your budget. You can buy a $300 camera or you can go big and spend over $1000. It all depends on how much you are willing to invest in a DSLR camera and how many features you are looking to have.
You also need to consider whether having those extra one or two features is worth the extra cost. Sometimes, certain features look great on paper. But the question you should ask yourself is whether they are worth the money that you have to put up.
Autofocus
Most users tend to fixate on video resolution of the DSLR camera. However, a more important metric, in our opinion, is the autofocus system. This is especially important if you will be moving around with your camera while filming.
There are two types of autofocus systems that almost all DSLR cameras use, phase-detection and cross-type detection. Phase detection can only detect vertical changes in contrast while cross-type points can detect horizontal and vertical changes in contrast.
Hence, cross-type detection is more powerful. The more cross-points the autofocus system has, the better is the ability of the camera to focus quickly and efficiently. However, the phase-detection system is more common in DSLRs than the cross-point system.
Video Resolution
No discussion on video cameras is complete without the video resolution of the camera. Simply put, the resolution indicates the number of pixels that an image or a video contains. The more the pixels, the higher the detail levels, and the sharper the image/video.
You might have read a lot about 4K resolution. While 4K videos are indeed quite sharp, most people around the world do not have the screens that can support 4K video. So, those screens will not be able to take full advantage of 4K. Hence, most of our selected DSLR models are with a 1080p resolution.
However, if you can find a camera that is capable of 4K resolution, then you should explore it more closely and look at all the other features that it offers. Who knows, in the future, most people would have a 4K supporting screen. Plus, having more pixels offers you more cropping options during post-processing and editing.
Having higher pixels in your raw video file allows you to edit with a wide-angle view as well. You can also capture stills from your video and use them as high-resolution images. So, if you are the kind of videographer that likes to have maximum data which then gives you the flexibility to perform a host of post-processing functions, then 4K DSLRs are worth the money. If not, then 1080p works just fine.
Frames per second
Along with video resolution is another number that ends with the letters "fps". This metric is nothing but the frames captured by the camera per second. The higher the fps number, the more you can slow the video down and still make the slow-motion clip look smooth.
If you are someone who likes to add ultra slow-motion footage to your videos, or if you want to capture something that needs to be minutely scrutinized in slow-motion, then opt for a camera that has a higher fps number.
Normally, 60 fps or higher is good enough for slow-motion videos. Otherwise, a normal 30 fps works fine for general videography.
Stabilizer
There is nothing more annoying than to spend hours capturing videos only to find out that the footage is shaky. It can give some people a headache as the eyes cannot focus on the constantly moving footage. The longer the lens (longer focal length) the more pronounced is the shake.
To smoothen out the shakiness of the human hand and to nullify such shake-effects, DSLR cameras have something known as image stabilization or IS. If you are not very big on carrying gimbals or if you are someone who shoots footage on the move, then having a built-in stabilization is an important feature to have. The other option is to look for lenses that have the IS feature.
Sensor Size
DSLR cameras have two types of sensors – full-frame or APS-C (crop sensor). As you can imagine, a full-frame sensor is larger in size and captures more light. This additional light is significant if you are filming in low light conditions.
However, full-frame sensors make cameras more expensive and slightly heavier. So, if making videos in low light conditions is not a big factor for you, then a crop-sensor will work just fine. That way, you can save some money which can be invested in accessories.
Input/Output Ports
I/O ports or input-output ports are all about connectivity. They influence the way your DSLR interfaces with your computer, your monitor/TV, your smartphone, and all your devices. Think about connecting headphones, external microphones, and USB wires to various devices and accessories.
Some basic ports that you should look for are microphone port, headphone port, a USB port, and an HDMI-port. Sometimes you may not find a camera that has all these ports. The key is to prioritize and look for ports that are most essential to you.
Lens
When you buy a DSLR camera, you can either buy the body only or you can buy the body along with the standard kit lens that comes in the box. Basic videos can be made using the kit lens. However, if you are looking for something specific, then it is a good idea to think about the lens that you will use with your DSLR.
Also, remember that the two most popular brands, Canon and Nikon, have their own family of lenses. So, once you invest in a DSLR, you are also going to invest in the lenses of that family. Once you make your decision and own a few lenses for a particular brand, it will be difficult for you to switch to another brand. You will probably stick to your selected brand for a long time.