Obstacle Avoidance Drones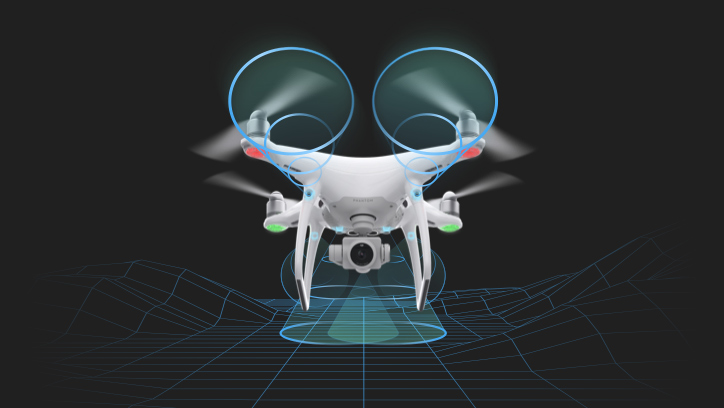 Interested in buying an obstacle avoidance drone, but have no idea where to look, or how to select one? If obstacle avoidance is the primary desired feature for your next drone then you're in luck. There is plenty of choice available that offers some of the best craftsmanship in the industry.
However, you'll probably want to know about the other drone features too. In this top obstacle avoidance drones guide we will share the buying considerations to make. With technology products like drones the devil is in the details.
We will also suggest some reasons for why an obstacle avoidance drone is a good purchase. Perhaps you're on the fence about if you really need such a piece of kit. After all, it is a sizeable investment to make. Most budget drones do not have advanced features like obstacle avoidance. Therefore, you'll need to invest in a pricier model – somewhere in the region of $500-$3,000.
To help you decide we have research the top obstacle avoidance drones across different price ranges. You don't have to spend hours trying to pick out the best ones as we have done it for you. Whatever selection you make you can't go wrong by selecting an option from our list.
In the next section you'll learn about the potential uses of a collision avoidance drone. If you're familiarising yourself with the technology for the first time, then you might be wondering about the uses and benefits.
Name
Control Range
Flight Time
Rating
Price

DJI INSPIRE 2

7,000 meters
20 minutes

DJI Phantom 4 Pro

5,000 meters
30 minutes

Tenergy TDR Phoenix Mini

40 meters
6 Minutes
Reasons to Get an Obstacle Avoidance Drone
There are a lot of reasons to spend the extra money to get an obstacle avoidance drone. Let's take a look at a few:
Save on repair costs
Beginner friendly
Perfect for content creators
Buying considerations
In this section we will cover the aspects you must consider to make an informed buying decision. There are a variety of features that you need to look for in drones to get the maximum amount of use out of them. Drone technologies have advanced considerably in recent years, thanks to their explosion in popularity.
Camera
Type of sensors
Flight time
Control range
Top 8 Obstacle Avoidance Drones
Best Obstacle Avoidance Drones under $300
In this category you'll notice some outliers in the obstacle avoidance category, because these are by far the cheapest options. Especially the first drone on the list, which comes at the budget price point of around $40.When you consider the price point of the two drones in this price bracket the value is superb.
This goes to show that you do not need to put a big dent in your wallet in order to take advantage of the obstacle avoidance feature. Once you've seen the feature in action, and understand its significance, then you can move onto more expensive models in the future.
Best Obstacle Avoidance Drones for under $1,500
Typically the obstacle avoidance feature is available in drones that represent a significant investment. There is no question about it – the feature is quite pricey. Therefore, the first price category that's worth paying attention to is under $1,500 – and there are some real gems in this section.
Here you'll find some of the best value for money purchases available in the drone marketplace. You'll see drones that for most will function just as good as higher priced options. Sure the drones in the $2,000-3,000 price range have faster speeds and longer control ranges, but you need to ask yourself if you'll really benefit from that extra performance. If not, then perhaps the sweet spot purchase for your requirements is in this category.
Best Obstacle Avoid Drones Under $3,000
For the top price category you'll notice that there are only two entries and both by the DJI brand. It seems as they have cornered the market for the premium end of the scale with the obstacle avoidance feature in mind.
These drones are suited for the professional filmmakers, content creators, and enthusiasts. If you need a no-compromise drone that's ready to capture industry leading aerial footage then this category is for you. You'll also notice that the quality of the flight features allows the piloting to be somewhat automated. This allows the creative juices of content creation to be flowing and uninterrupted by mundane flight related problems.
Summary
Reviewer
Review Date
Reviewed Item
Obstacle Avoidance Drones
Author Rating